"It is in giving that we receive." – St. Francis of Assisi
Your support makes it possible for Saint Joseph Church to continue its over 110-year history of spreading the Good News of the Gospel and being the hands and heart of Jesus Christ in our community. Thank you for your generosity. You can make a one-time donation or sign up for our online giving program, WeShare: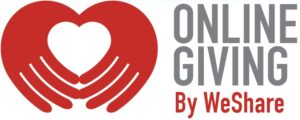 With WeShare, it's easy to make safe, secure online donations using a credit or debit card.
---
A NEW WAY TO SUPPORT ST. JOSEPH PARISH!

Recently we have added a new way to support St. Joseph Parish!
You can now make a one time donation by using a credit card, or electronic payment by using a cell phone at one of our kiosks, located at the Elm and Harrison Street entrances. As always, we are very grateful to all of our donors for supporting our Parish!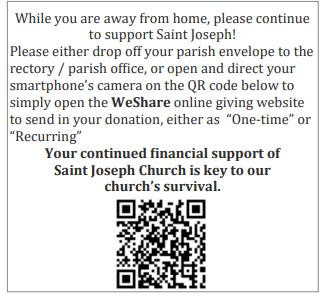 HAWAII COLLECTION

If you would like to help those suffering from the wildfires in Maui, Hawaii, please visit the Catholic Charities' website www.catholiccharitieshawaii.org where you can make a direct gift. Thank you for all you can do to offer support to our brothers and sisters in need.