LENT
STATIONS OF THE CROSS
Saint Joseph Church will offer the Stations of the Cross every Friday during Lent at 7pm.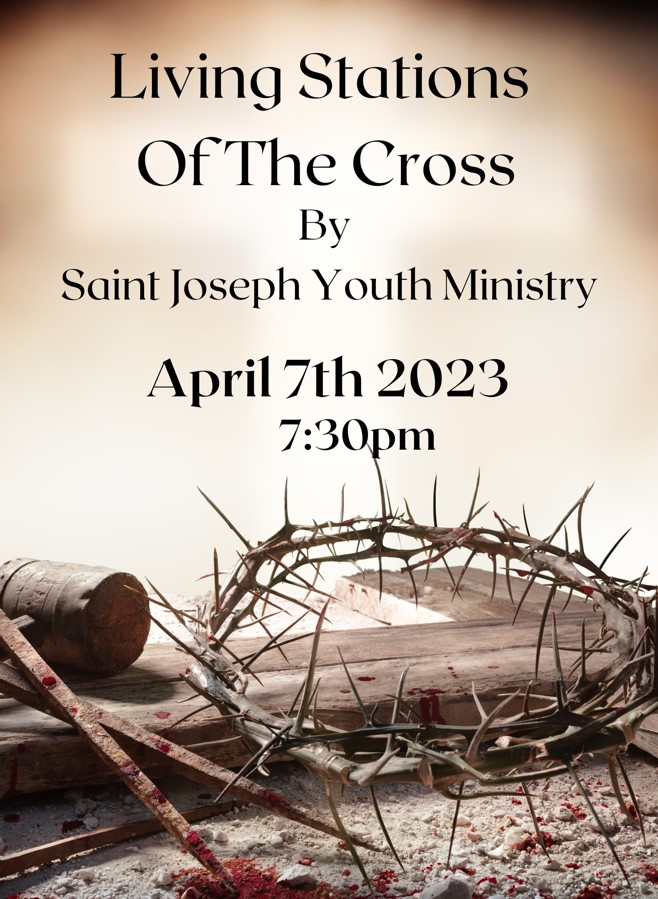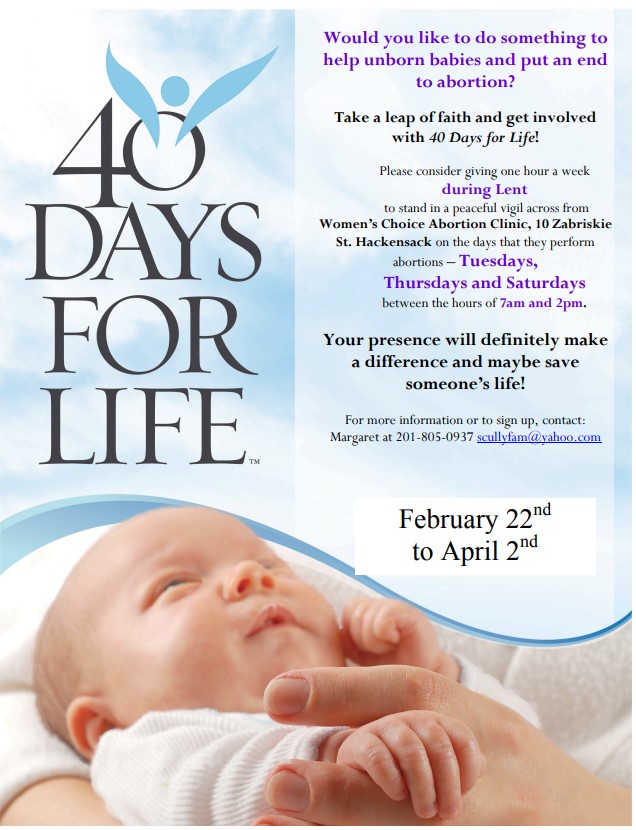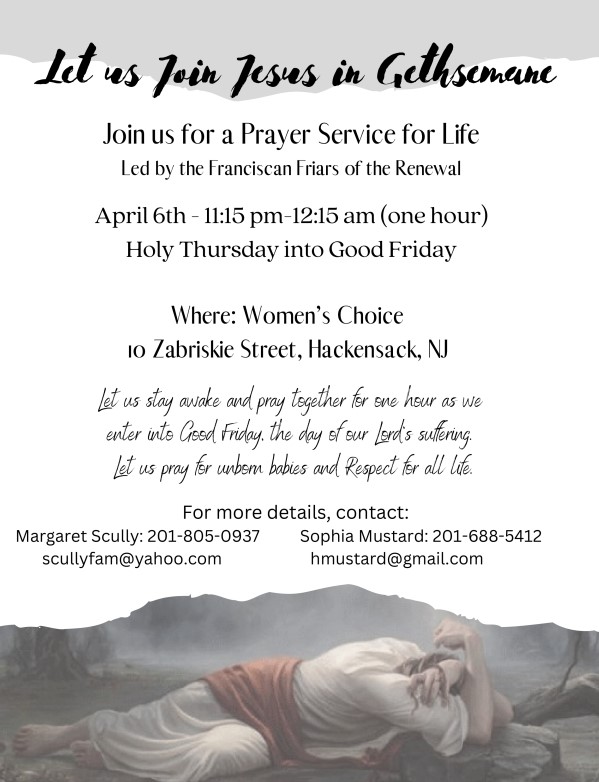 ---
WINE TASTING TICKETS AVAILABLE!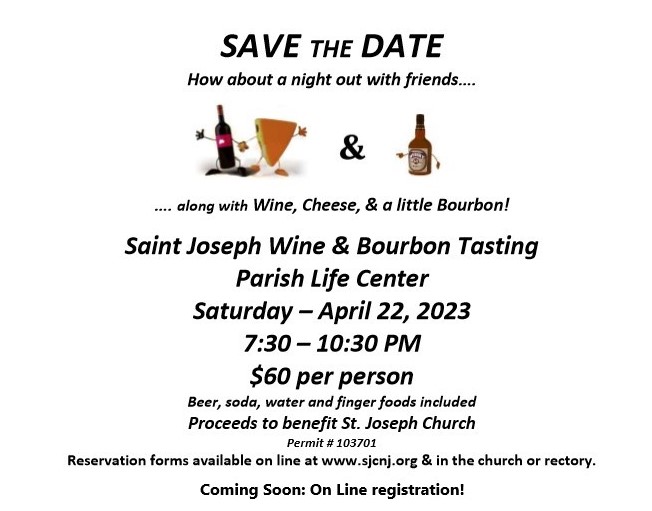 Click HERE to pay online.
Click HERE for more information and the registration form. You can pay online or by check.

You can also scan this QR code: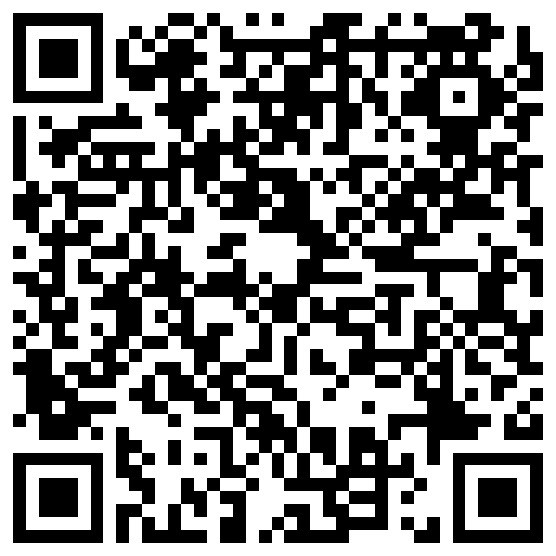 ---
VIDEO SERIES
---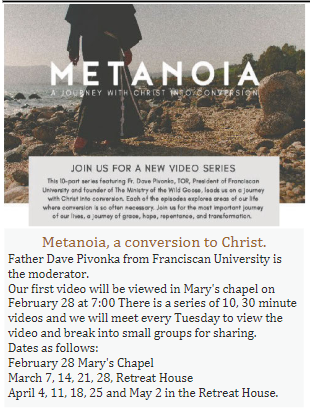 ---
COFFEE HOUR – MAR. 28 and APR. 2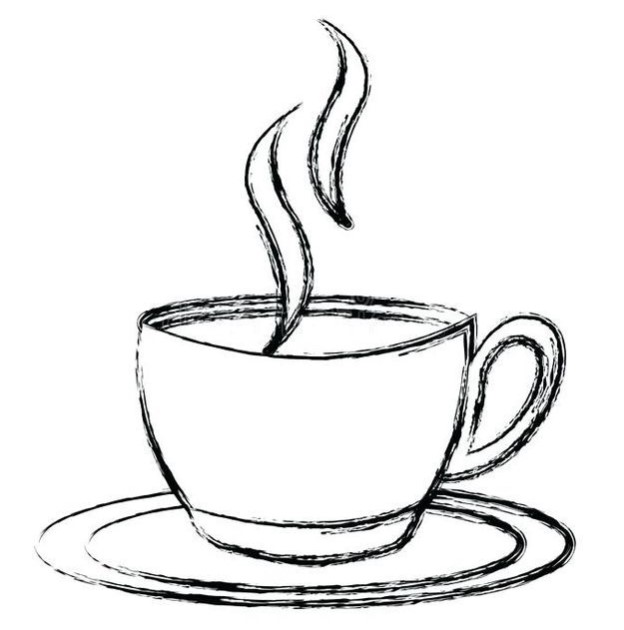 Come to COFFEE HOUR in the Parish Retreat House (between the church and upper school) on Mar. 28 (Tues.) and Apr. 2 (Sun). Also, if any ministry would like to host a Coffee Hour, please reach out to Teresa at [email protected].
---
SUPPORT OUR YOUTH
Teen meetings (7:30pm -9pm): Tuesdays: Mar. 28 and April 11
Living Stations of the Cross: April 7
For more information, contact Ellen at [email protected].
---
FAITH GROUP – MAR. 28 and APR. 4
Our Faith Sharing Group meets every Tuesday at 7pm in the Jackson Room (lower church). We pray the Breviary, read and discuss the formational materials, and share our faith. All are welcome to join us.
---
YOUNG ADULTS – MAR. 31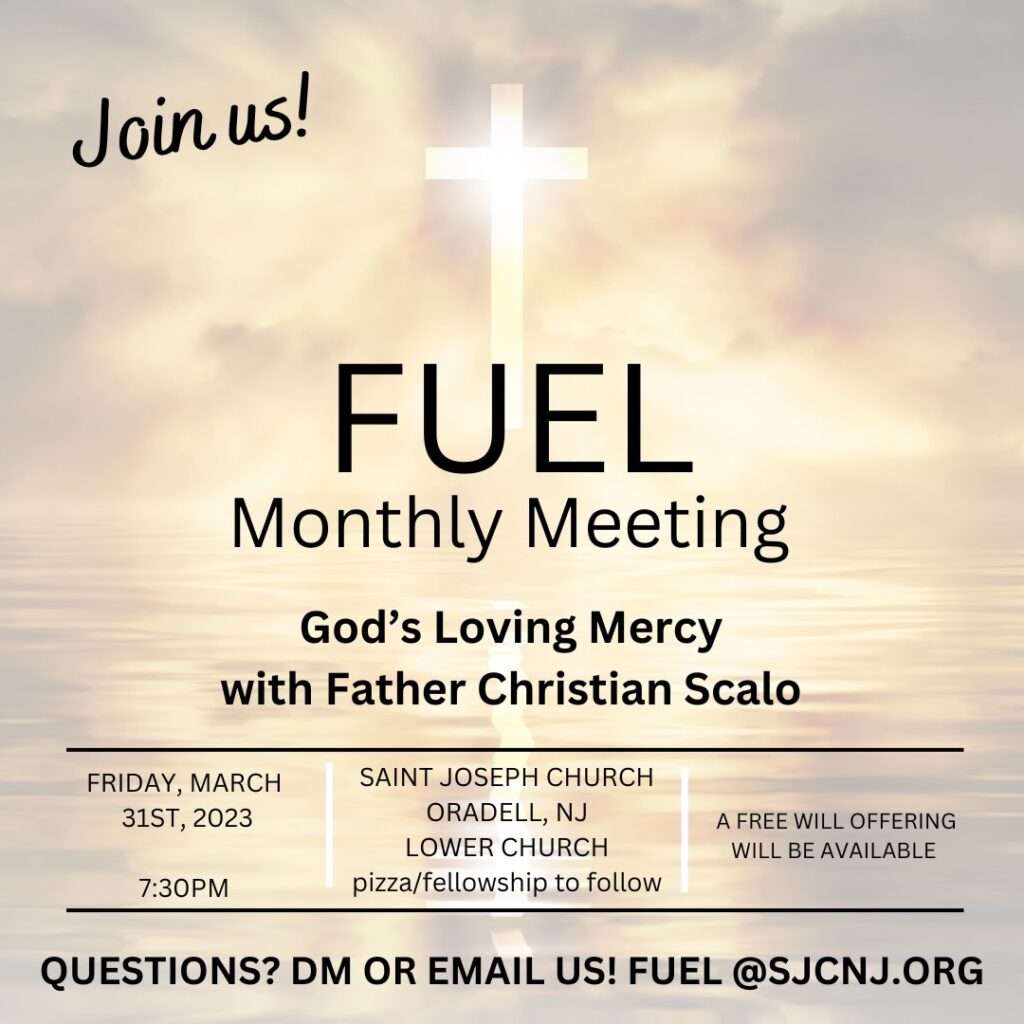 Are you a young adult between the ages of 21-35 and would like to join "FUEL"? Our monthly meetings are every last Friday of the month at 7:30pm. Email us at [email protected] if you would like to be added to our mailing list, and follow us on Facebook/Instagram @fuelyoungadultministry!
---
CRAFT FAIR – APR. 1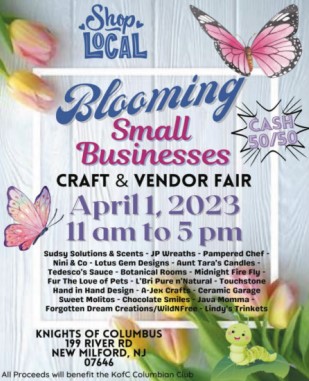 ---
ADORATION – APR. 5, APR. 14 and MAY 12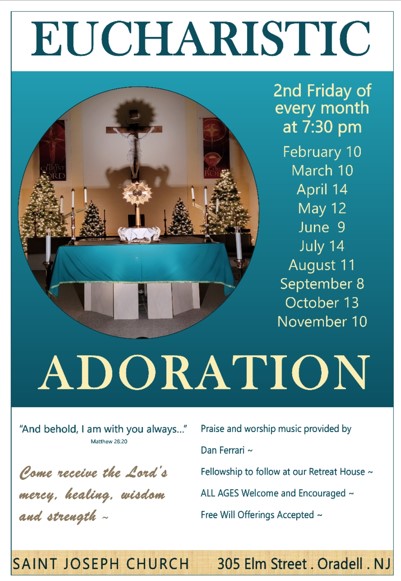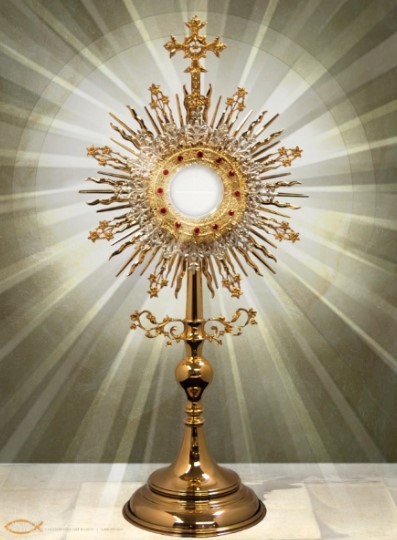 ---
FOOD DRIVE – APR. 2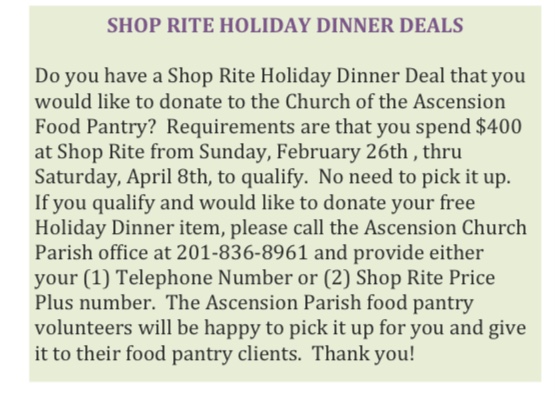 ---
M.O.M.s – MAR. 29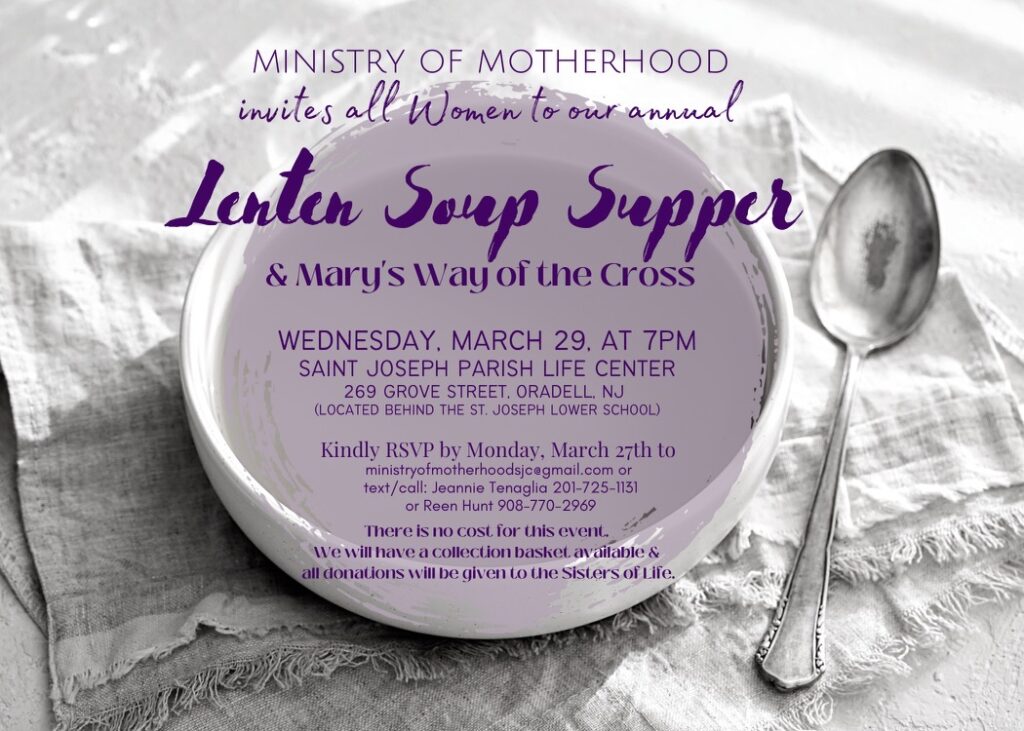 To sign up for M.O.M. emails and receive information about upcoming events, share wonderful spiritual resources, service opportunities and more, email [email protected].
---
PANCAKE BREAKFAST- APR. 2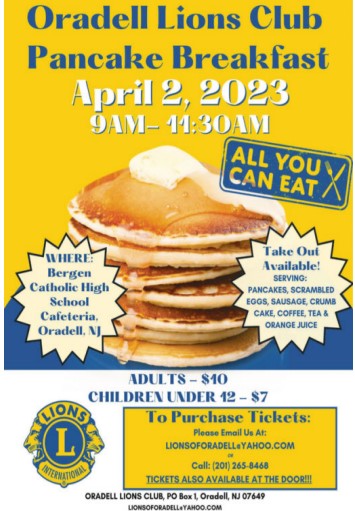 ---
PRAYER SHAWL MINISTRY – APR. 13
The Prayer Shawl Ministry will have our next meeting from 11am to 1 pm on Thursday, April 13, 2023, in the Parish Life Center on Grove Street. As always, we invite all crocheters and knitters to bring their work with them, and craft their garments with us. Please contact Gail for more information via the rectory.
---
BENEFIT CONCERT – APR. 15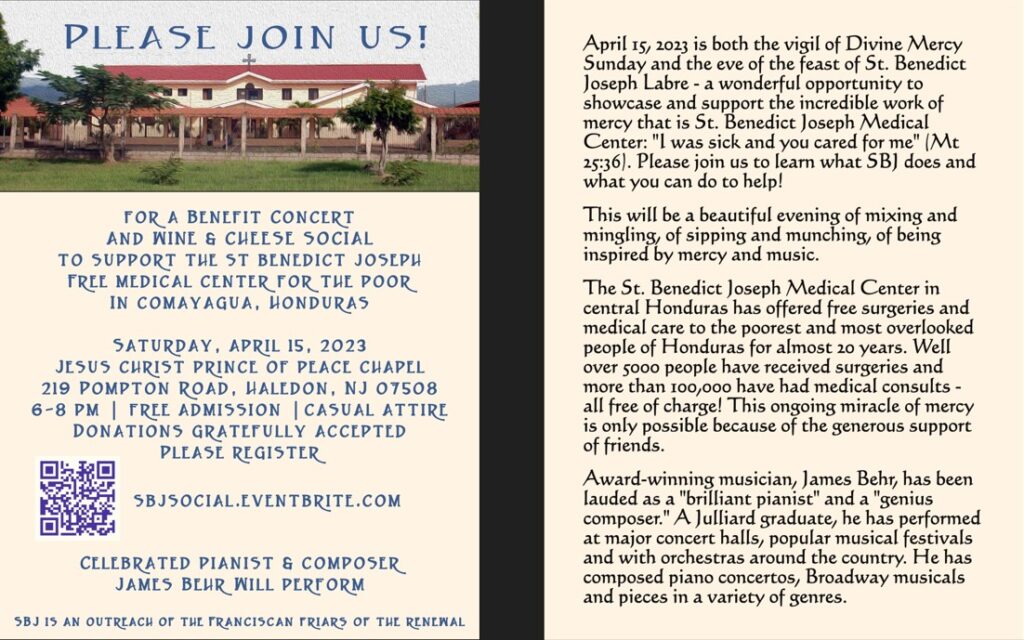 ---
REBOOT! EVENT– MAY 17
SPEAKER: Chris Stefanick
Date: May 17, 2023; Time: 7pm; Ticket price: $39
Place: OUR LADY MOTHER OF THE CHURCH
209 Woodcliff Ave in Woodcliff Lake
https://reallifecatholic.com/events/our-lady-mother-of-the-church/
Chris Stefanick is an internationally acclaimed author, speaker, and television host who has devoted his life to inspiring people to live a bold, contagious faith.
---
MISSION TRIP COLLECTION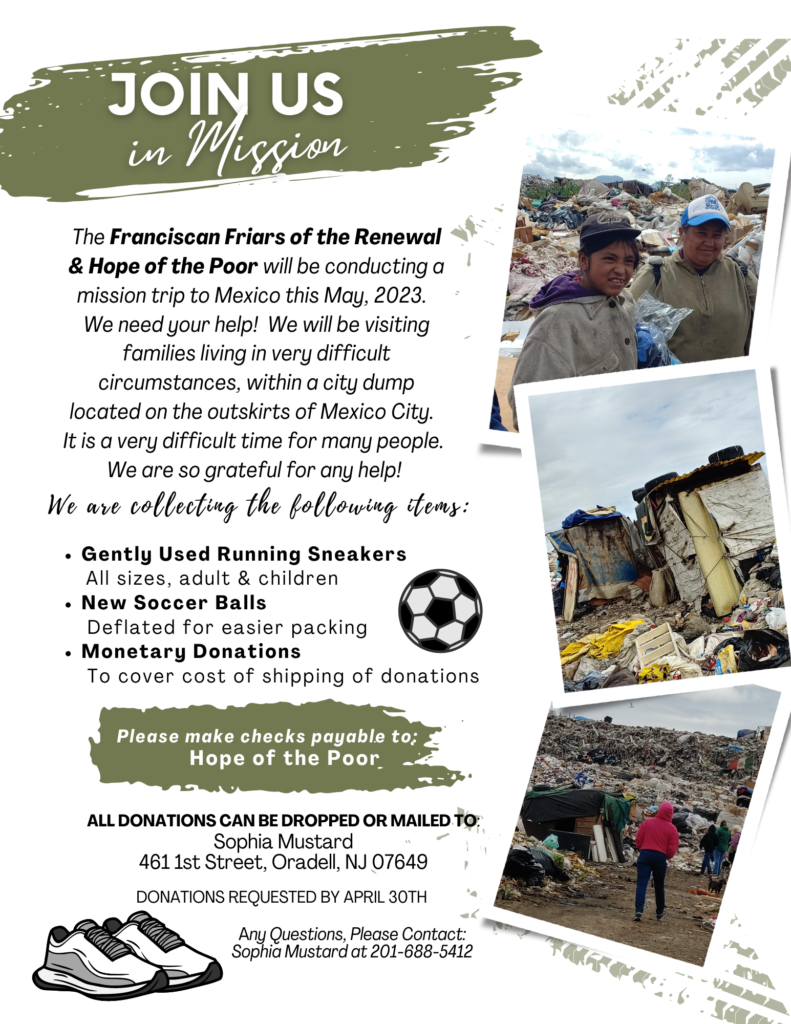 ---
---
IMPORTANT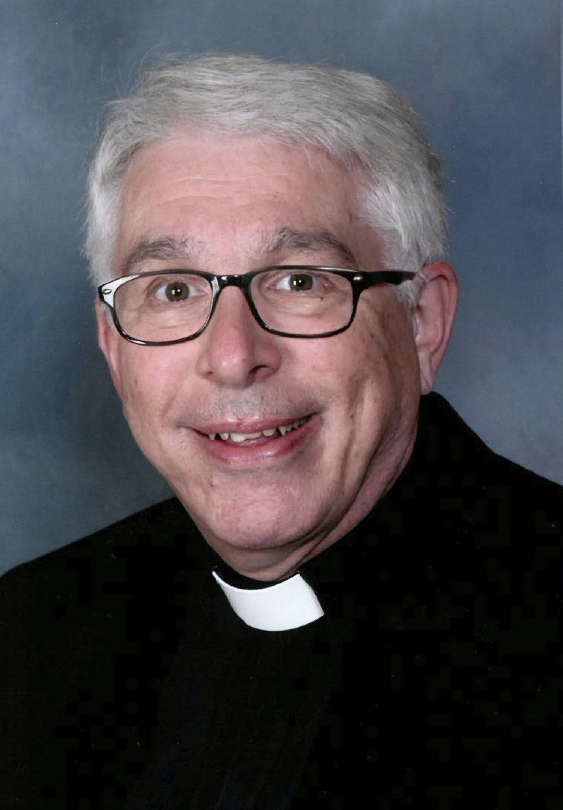 For Msgr. Hubba's memorial page,
click HERE
IMPORTANT NEWS (Feb. 2023):

Fr. Christian Scalo has been named Temporary Administrator of the parish.
---
BOOKS AT MASS FOR KIDS

---
POST-ABORTION HEALING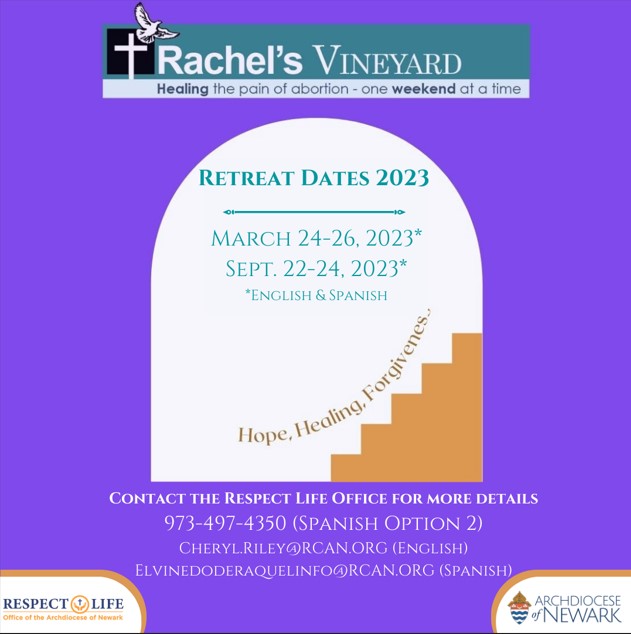 Rachel's Vineyard is a safe place to renew, rebuild and redeem hearts broken by abortion. Weekend retreats offer a supportive, confidential and non-judgmental environment where women and men can express, release and reconcile post-abortive emotions to begin the process of restoration, renewal and healing. Call 973-497-4350 or e-mail [email protected] for more information about retreats. There are retreats in Newark on March 24-26 and Sept. 22-24, but there are retreats in other locations, as well. If you are you in need of healing for the pain from abortion but can't wait for a retreat, please know that you are not alone. God loves you, And we're here for you 24/7. Call 866-721-7881 or visit https://h3helpline.org/
---
PREGNANCY RESOURCE CENTER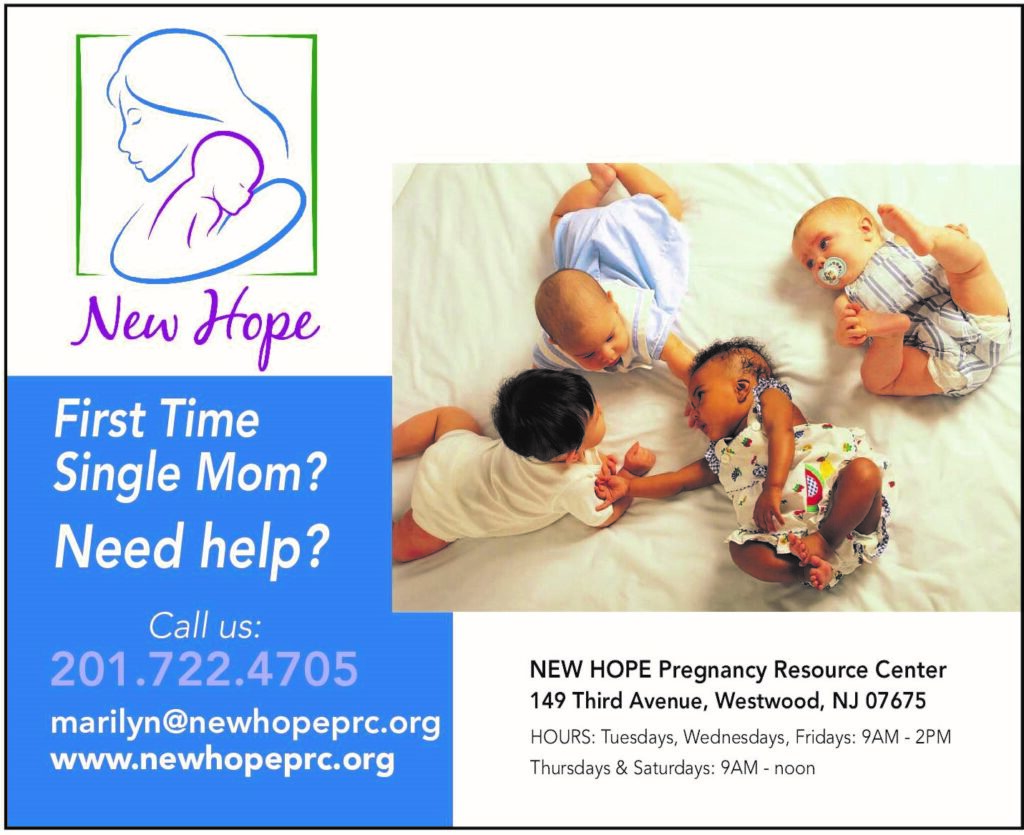 ---
FREE CATHOLIC FILMS/BOOKS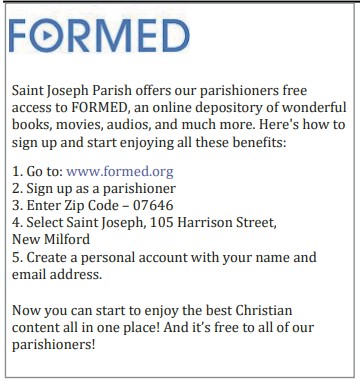 ---
COLLECTIONS
Please drop donations of non-perishable items in the bin marked "SJCC" on Grand St. at any time:

diapers & wipes/ laundry detergent/ paper supplies/ cleaning supplies/ toiletries

Contact Peg Kohli
([email protected]
or 201-391-0224)
for more information about
St. Joseph Care Corner (SJCC)
and the organizations we help.
---
BULLETIN SUBMISSION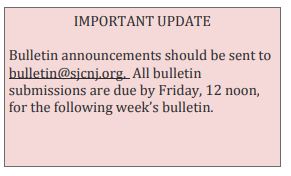 ---
K of C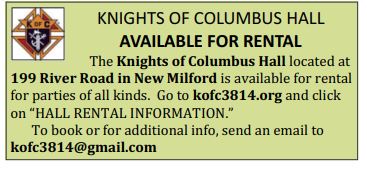 ---
BABY FEET MAGNETS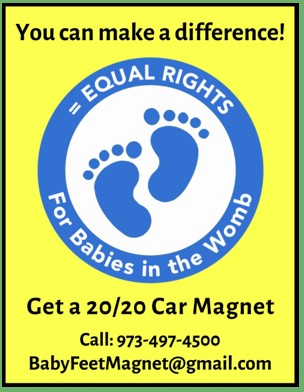 ---
BUSINESS AD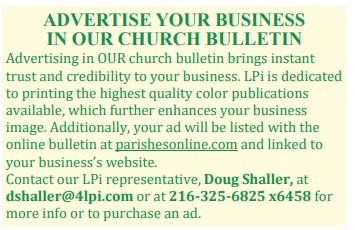 ---
EVENT at St. JOHN'S – APR. 24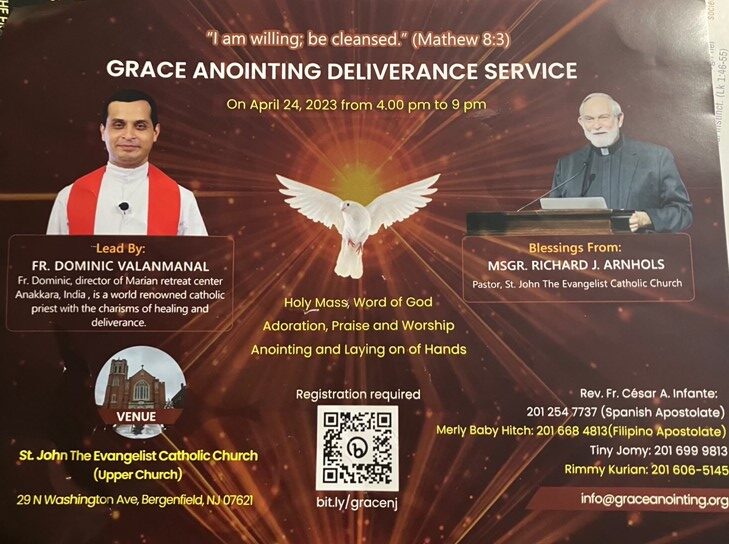 ---
MADRIGAL CHOIR – MAY 16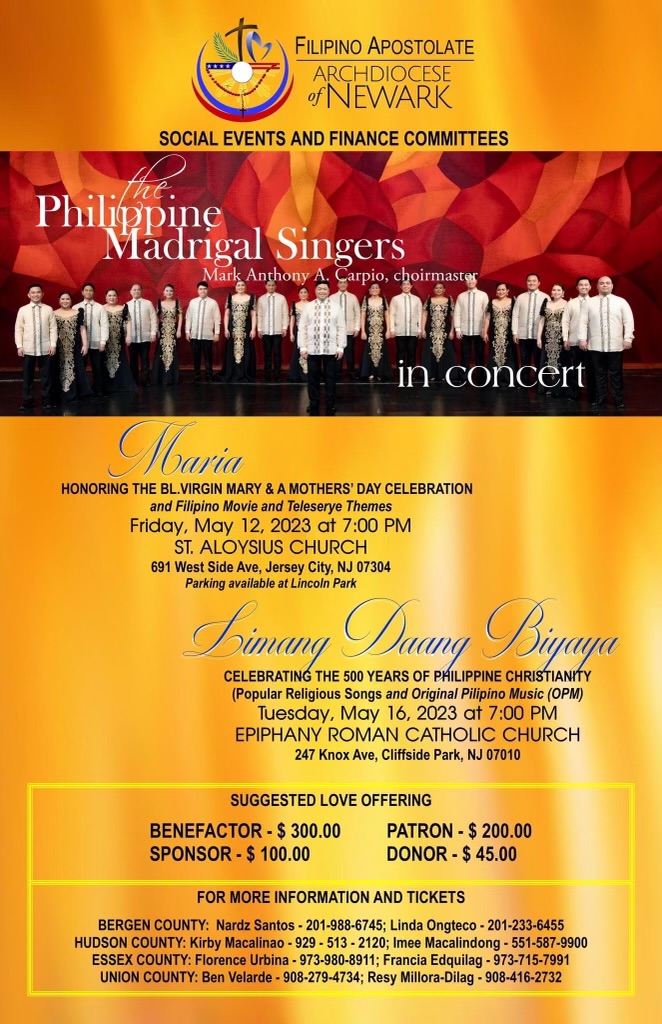 ---