Youth Group
Our ministry is committed to providing a loving and faith-filled environment for all middle school kids and teenagers. We provide a place for our youth to grow in Christ. We empower them to ignite their faith, build upon our Christian values and establish themselves as valued members of our parish. Saint Joseph Youth Ministry invites all teens in grades 9-12 to the relaunched youth group IGNITE. This teen group hosts weekly meetings and monthly events, such as trips and volunteer opportunities within and outside our community. Meetings take place selected Tuesday evenings at the Youth Center (Curry House). Come by and hang out, play games, grow in faith and become a leader within our church community. BE THE LIGHT is our new pre-teens youth group. We invite all 7th and 8th graders selected Tuesday evenings in the Youth Center. Come gather in fun and friendship, as you grow in our church community. Our TEEN MASS is typically on the first Sunday of every month at 4 PM. All are welcome to celebrate the Mass ministered by our teens and presided over by Fr. Christian. Come share your talents– It's a great opportunity to strengthen your faith and become an active member of our parish. If you would like more information, please contact our Youth Minister Ellen at [email protected]. Registration forms are here:
CALENDAR
---
LENT/EASTER 2023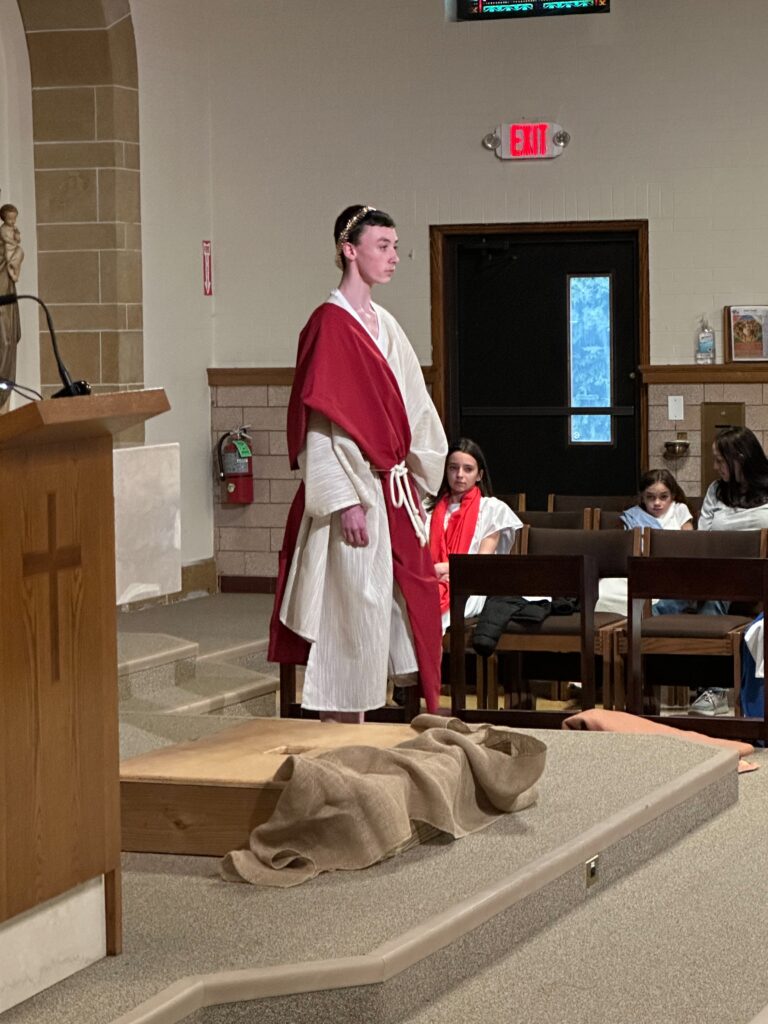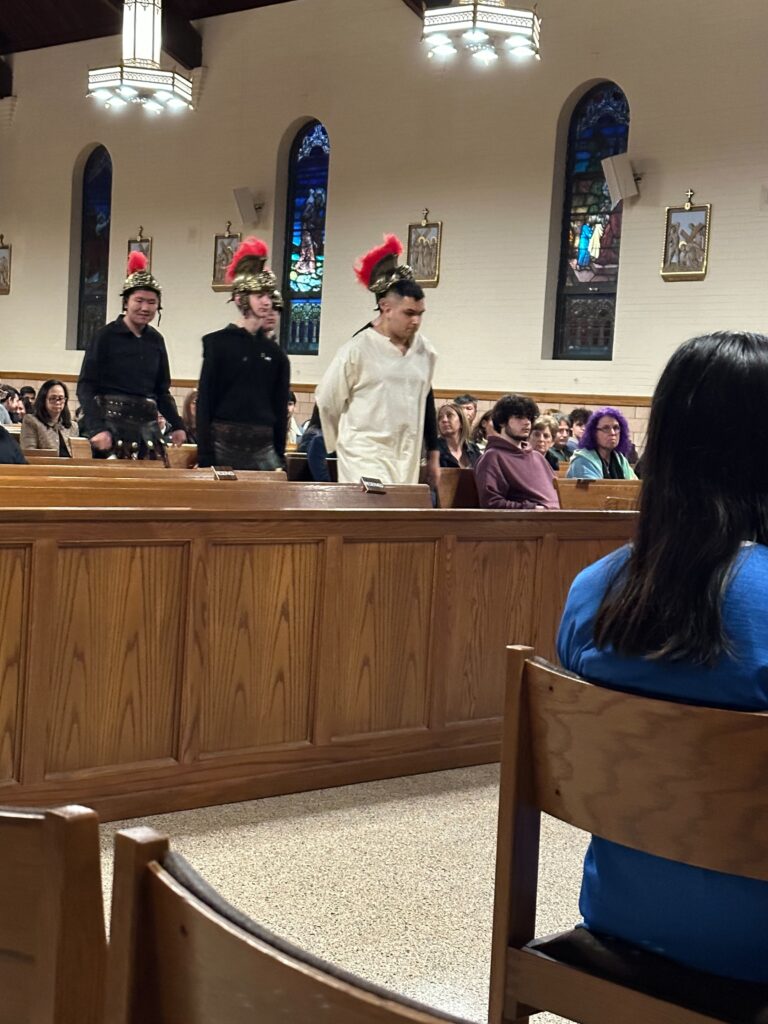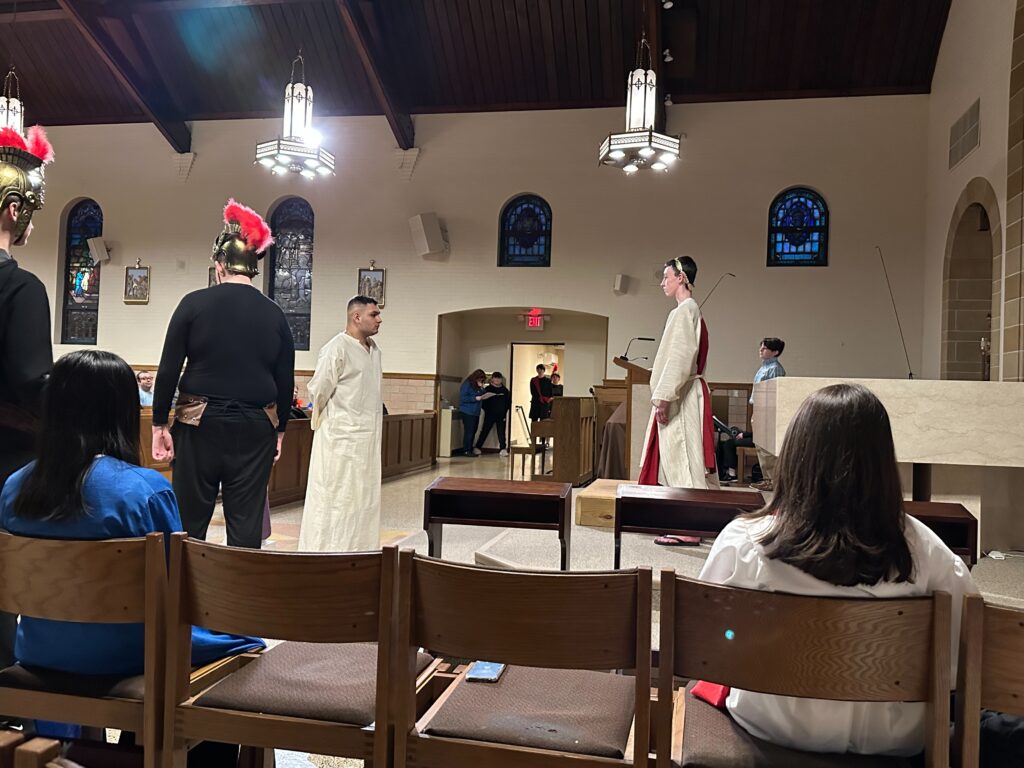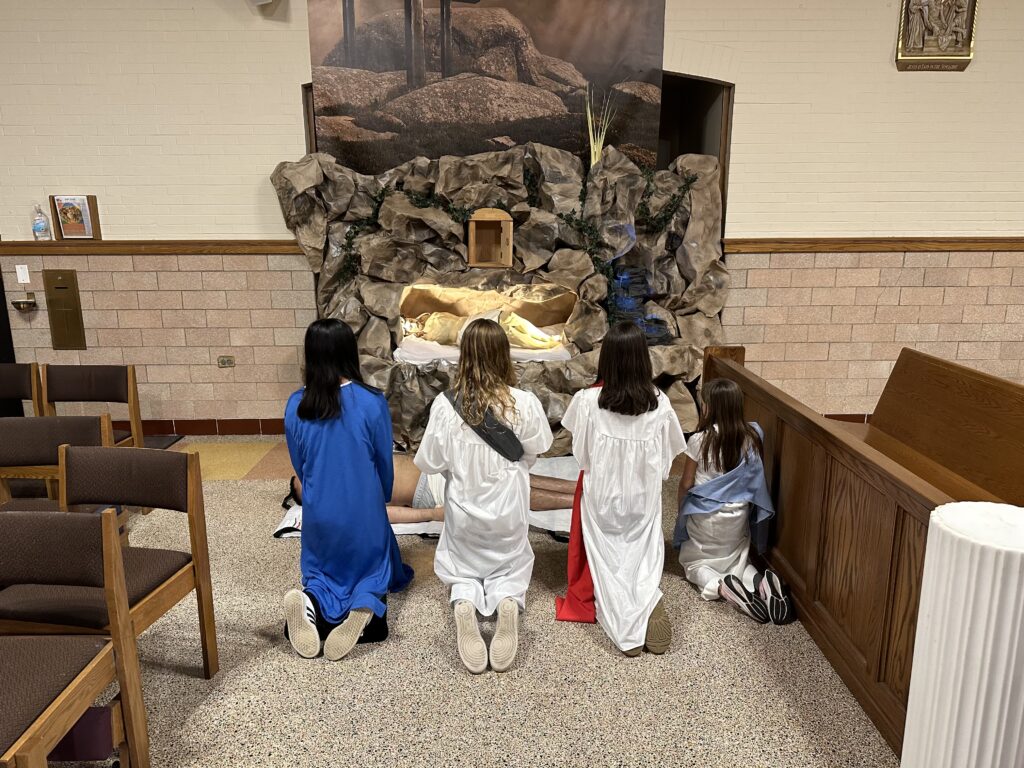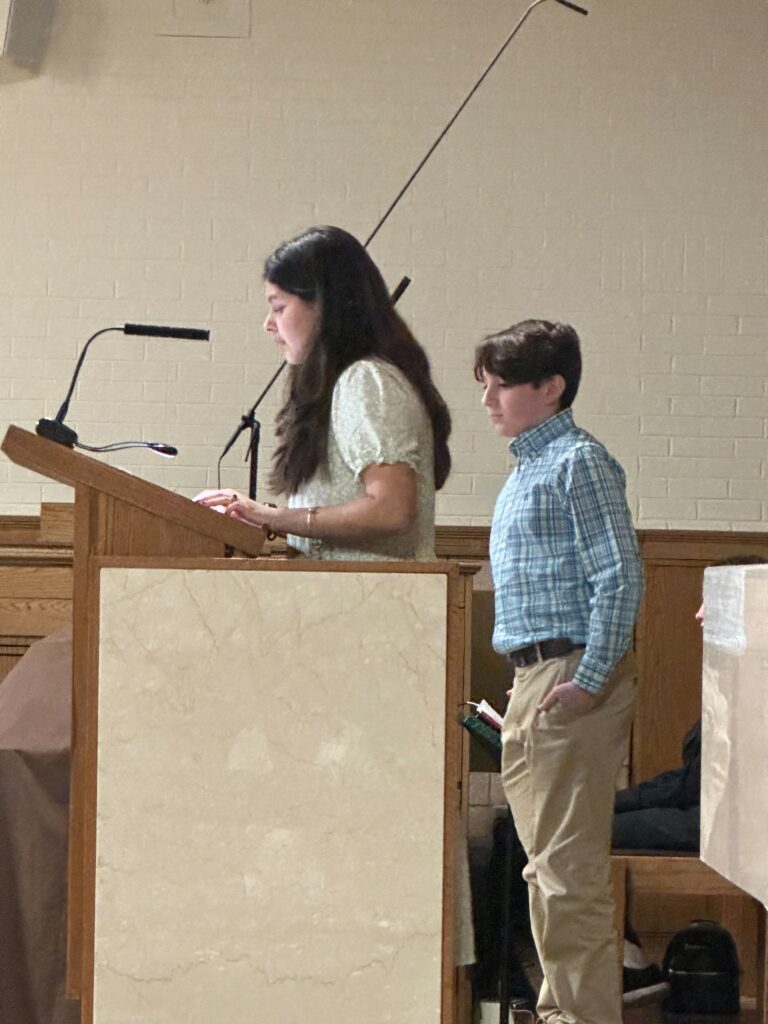 WINTER 2023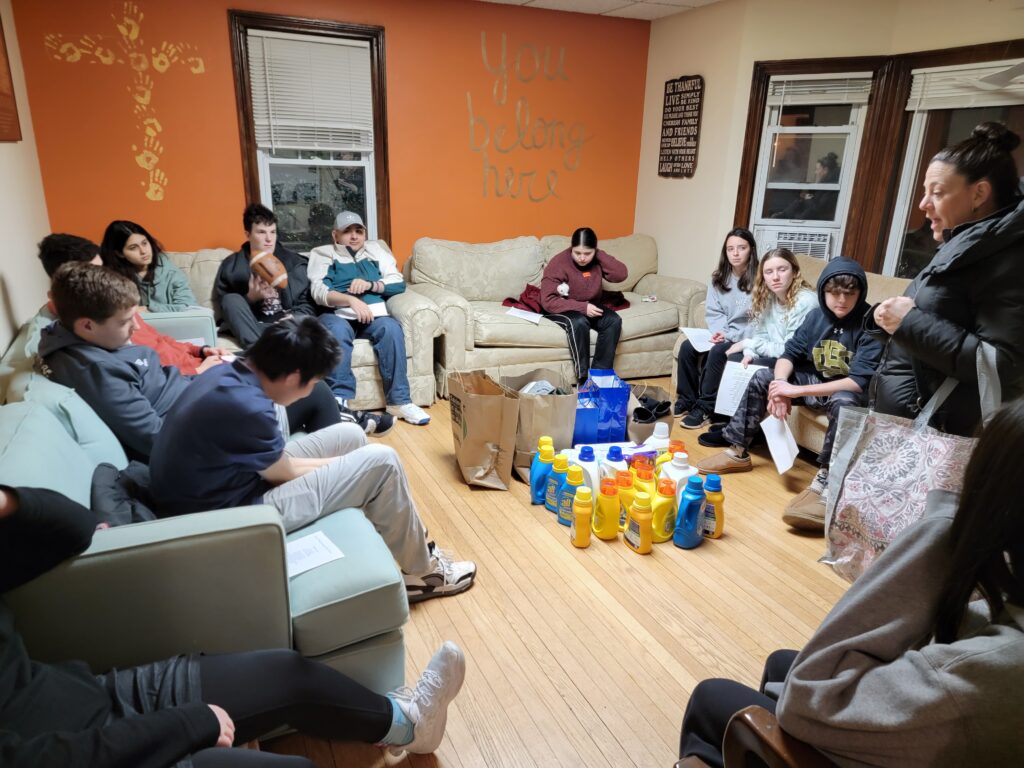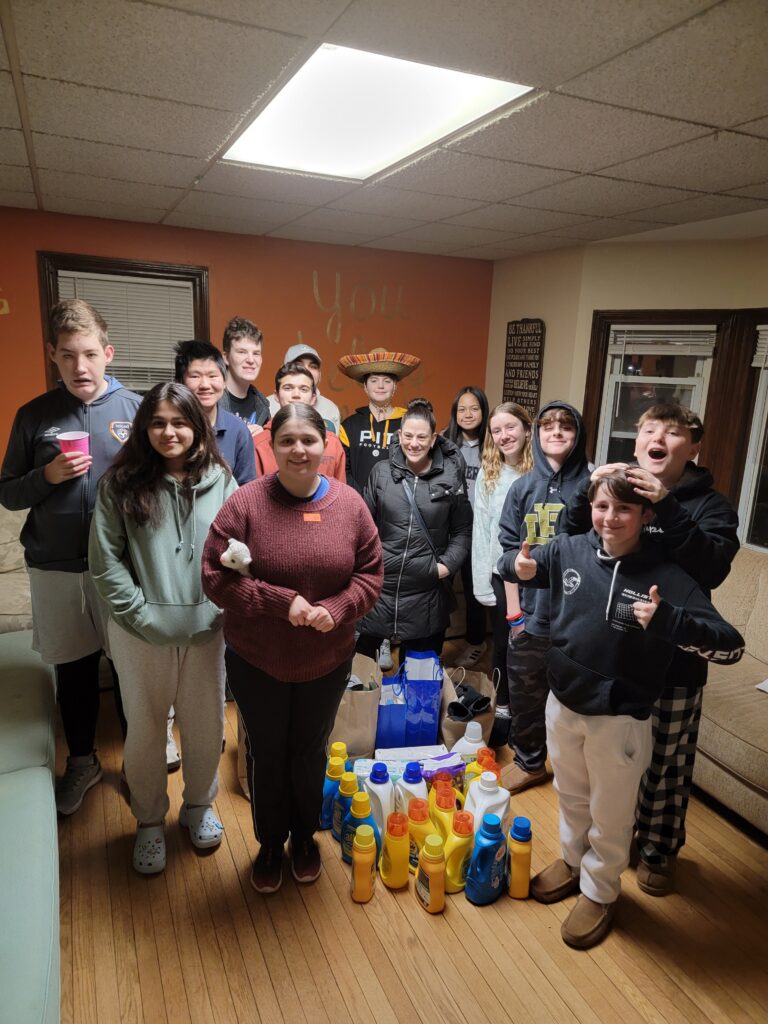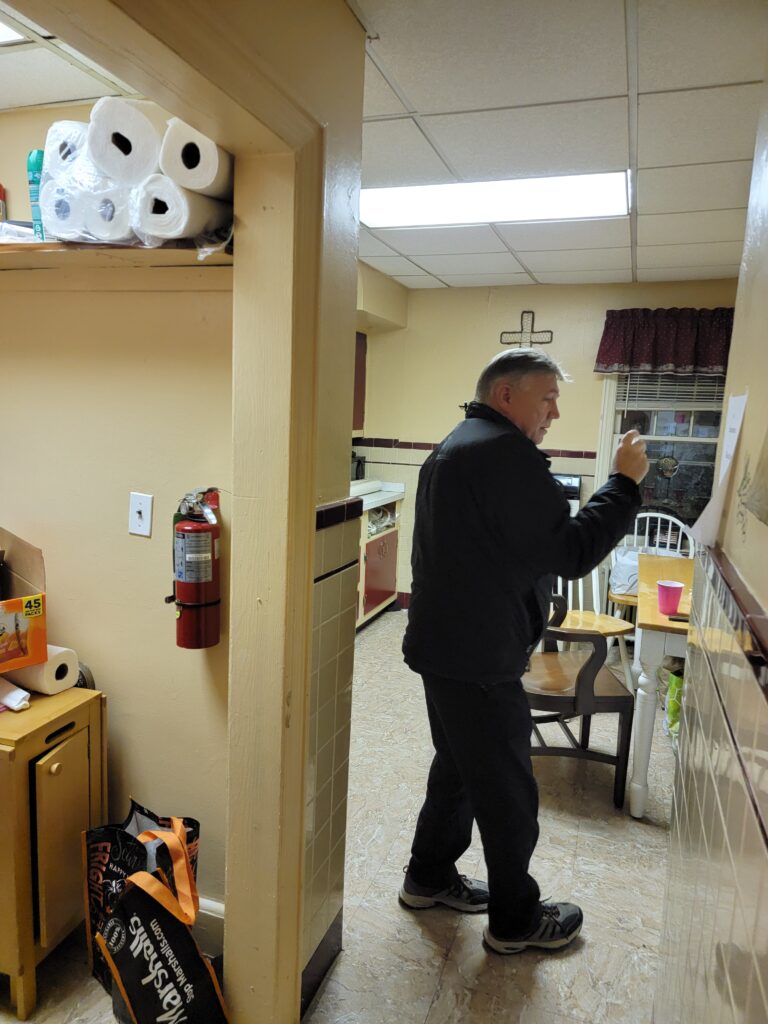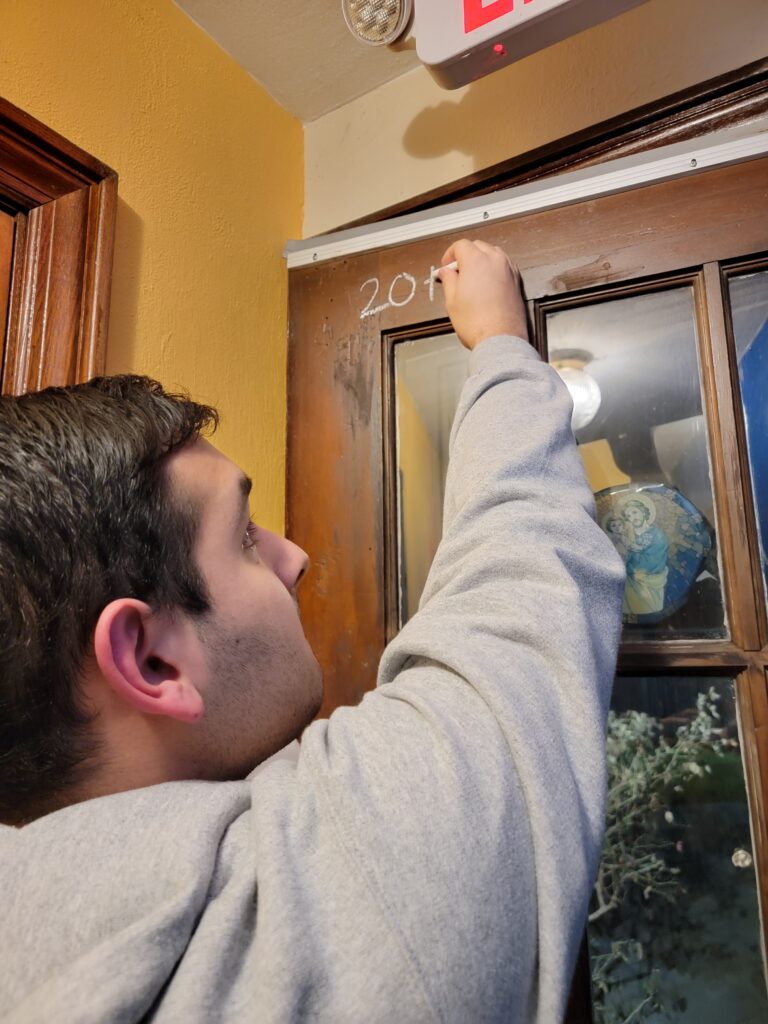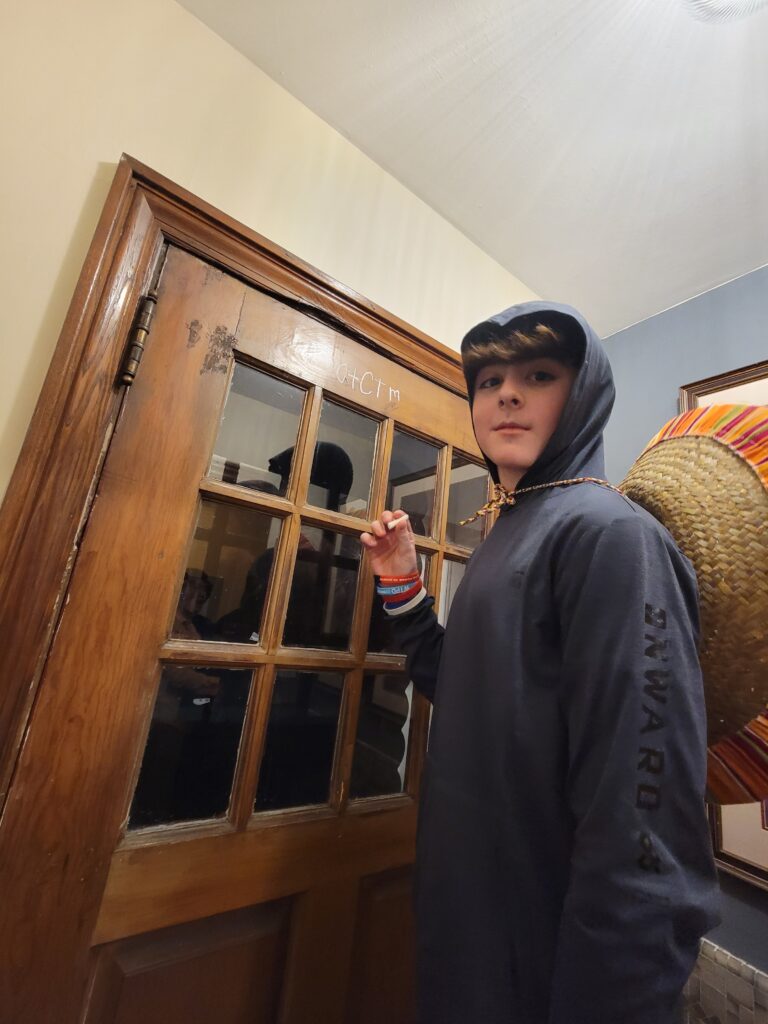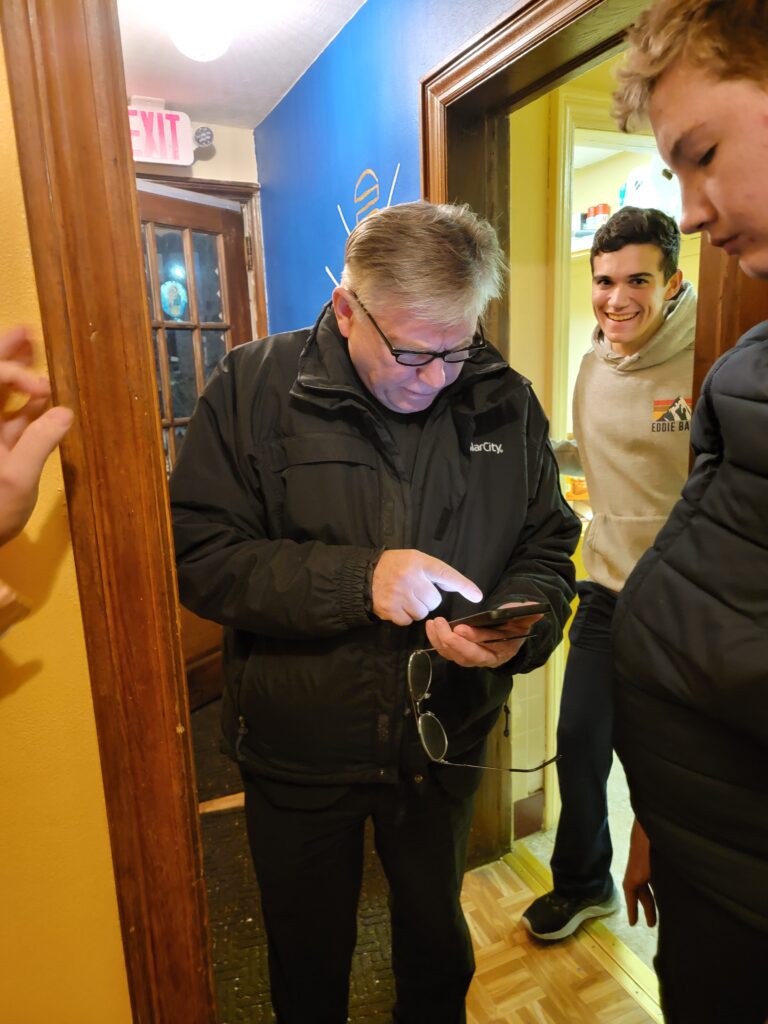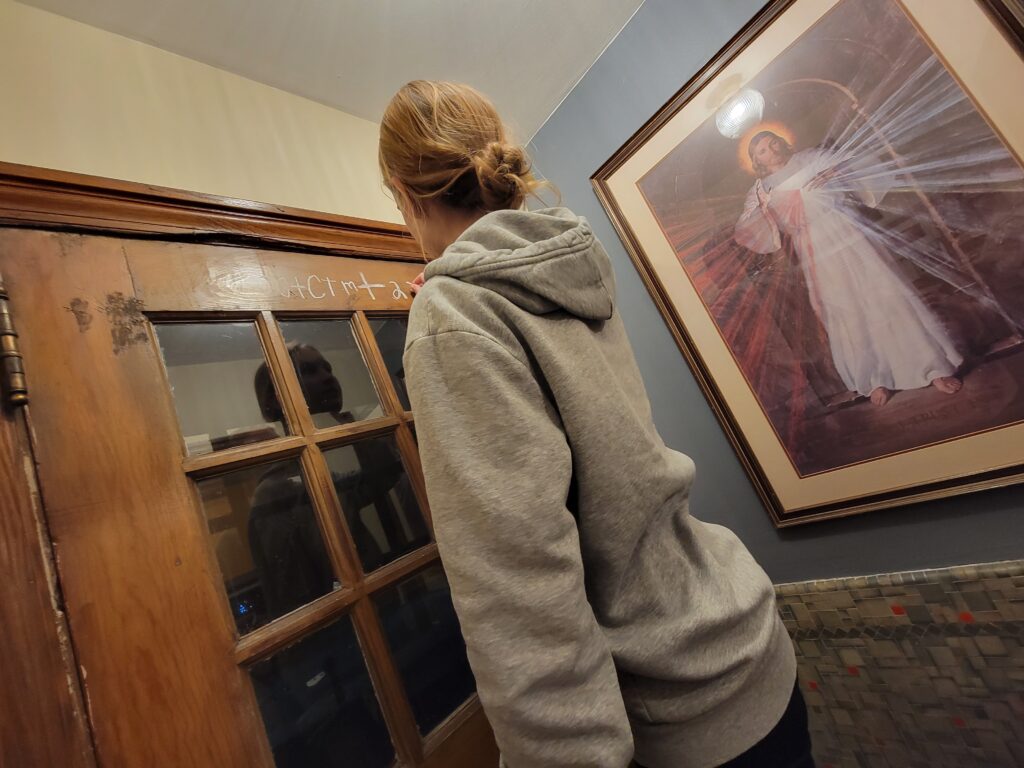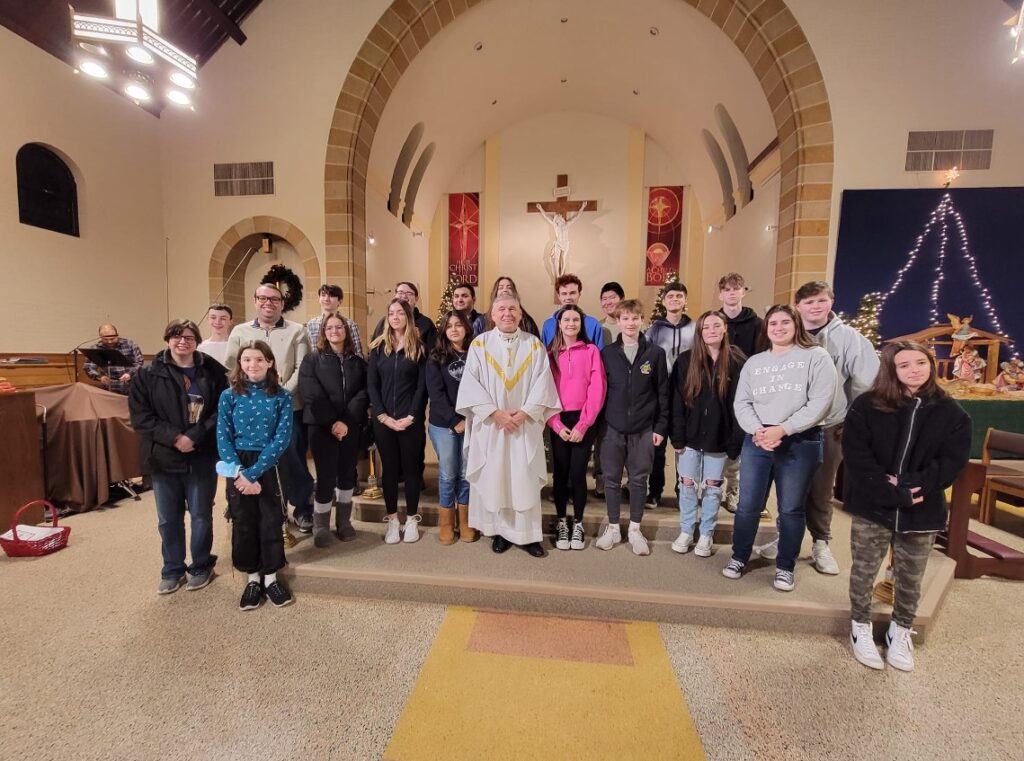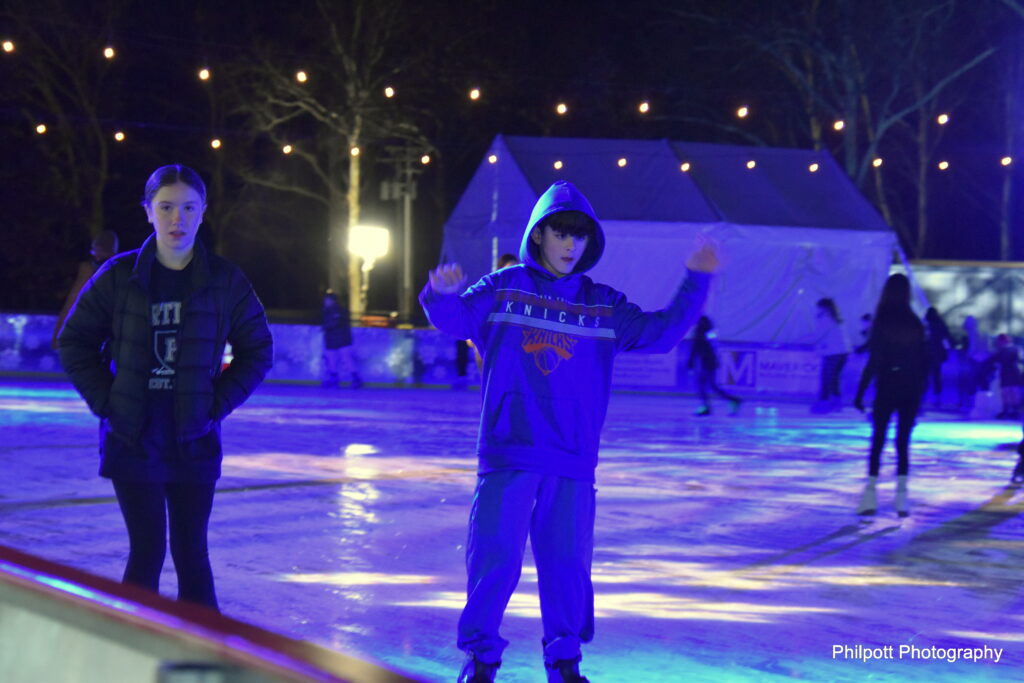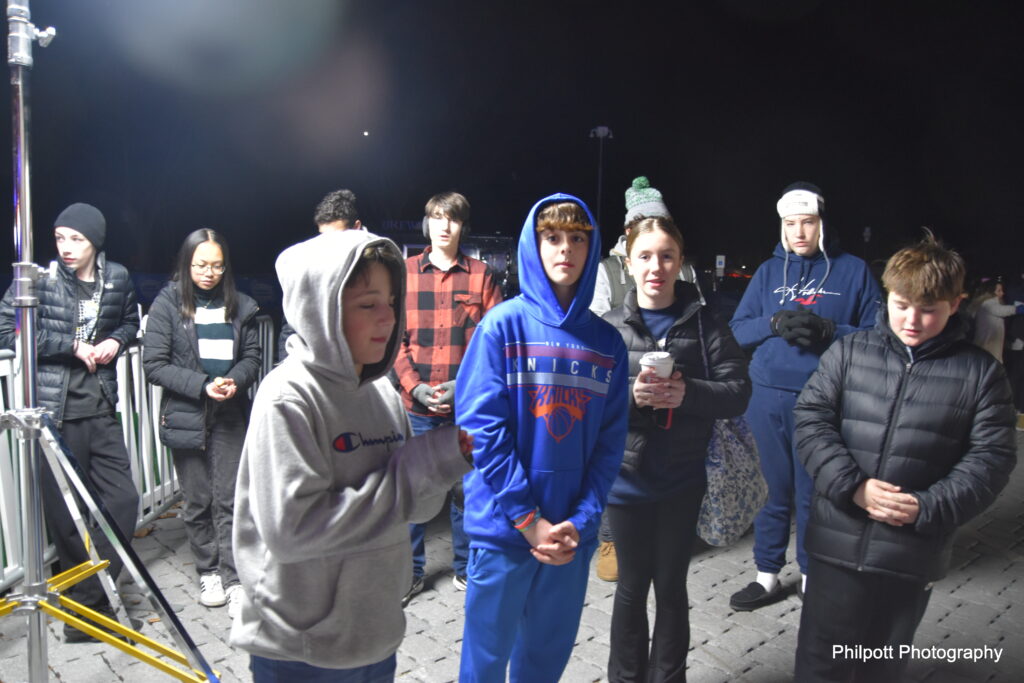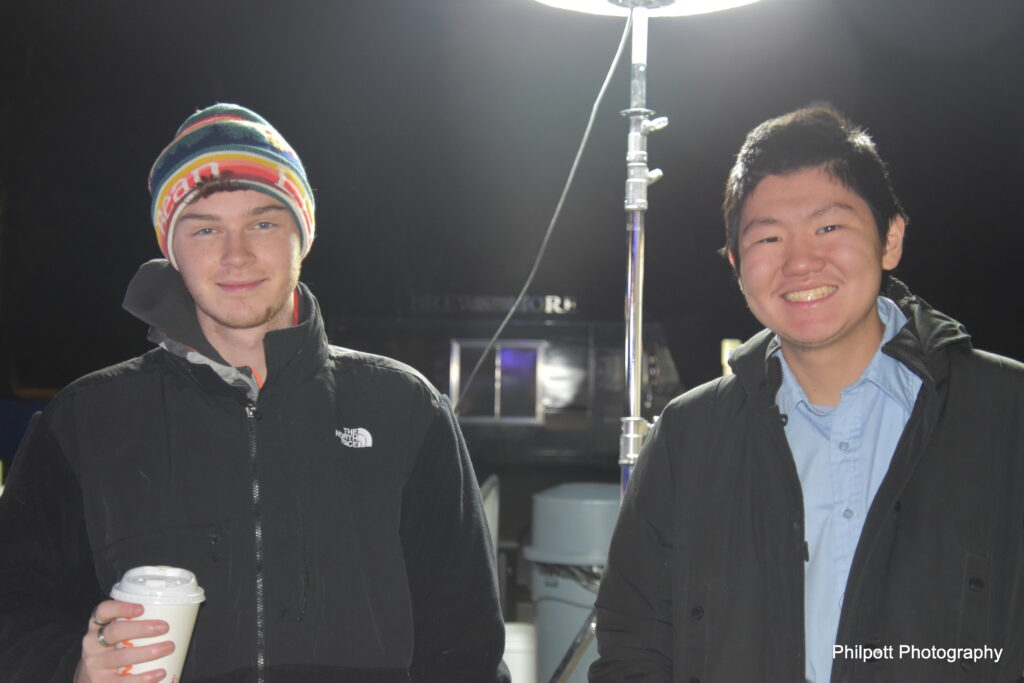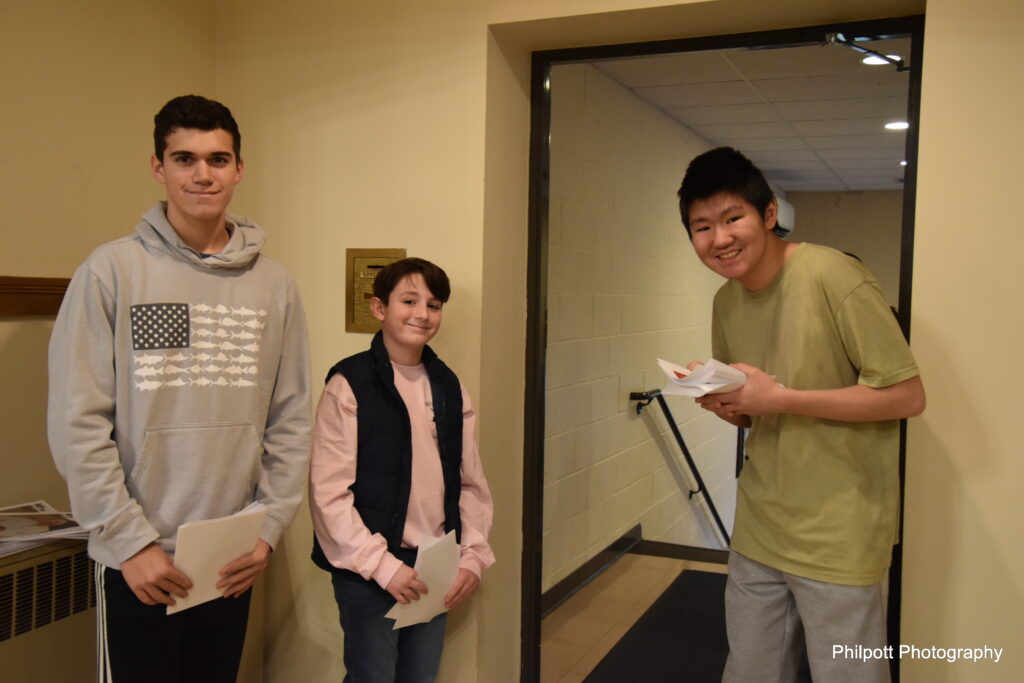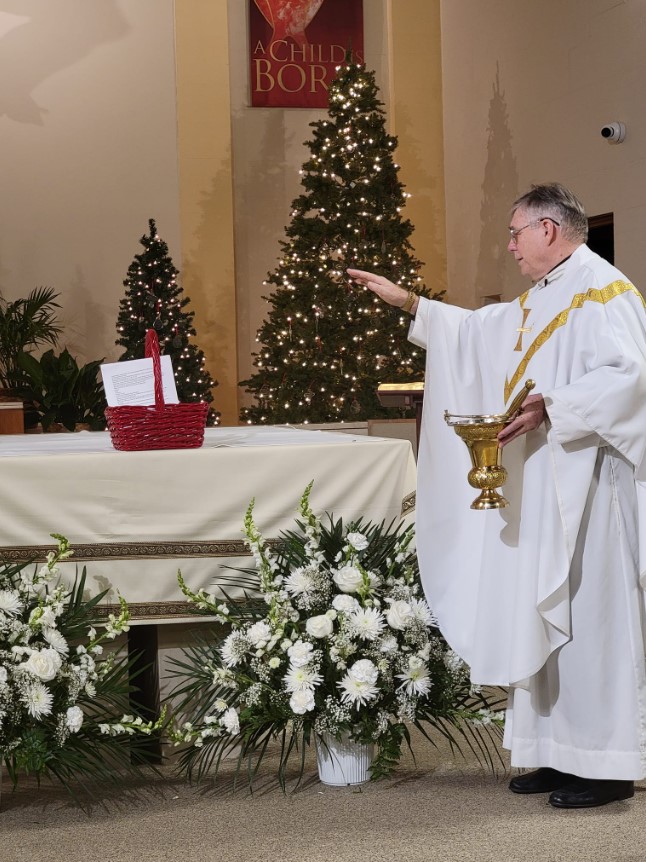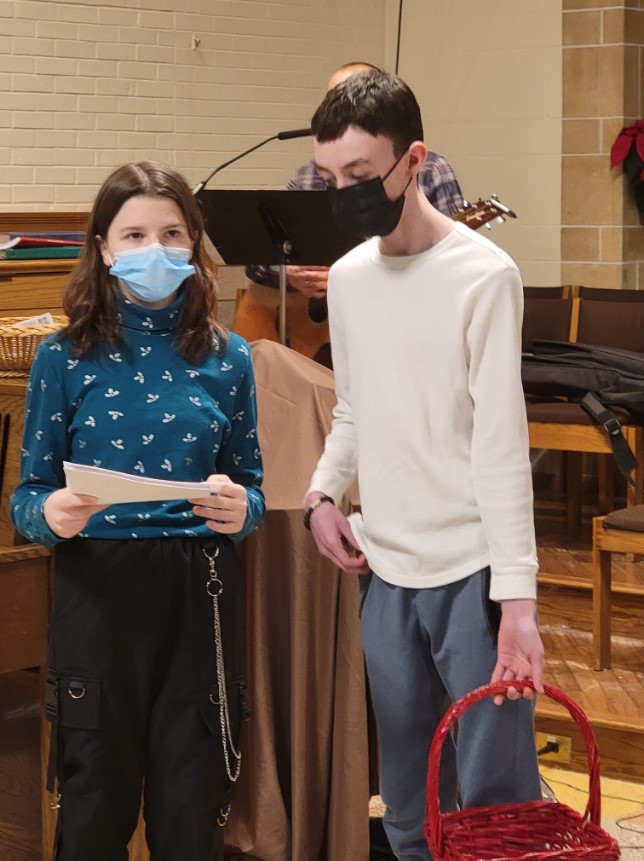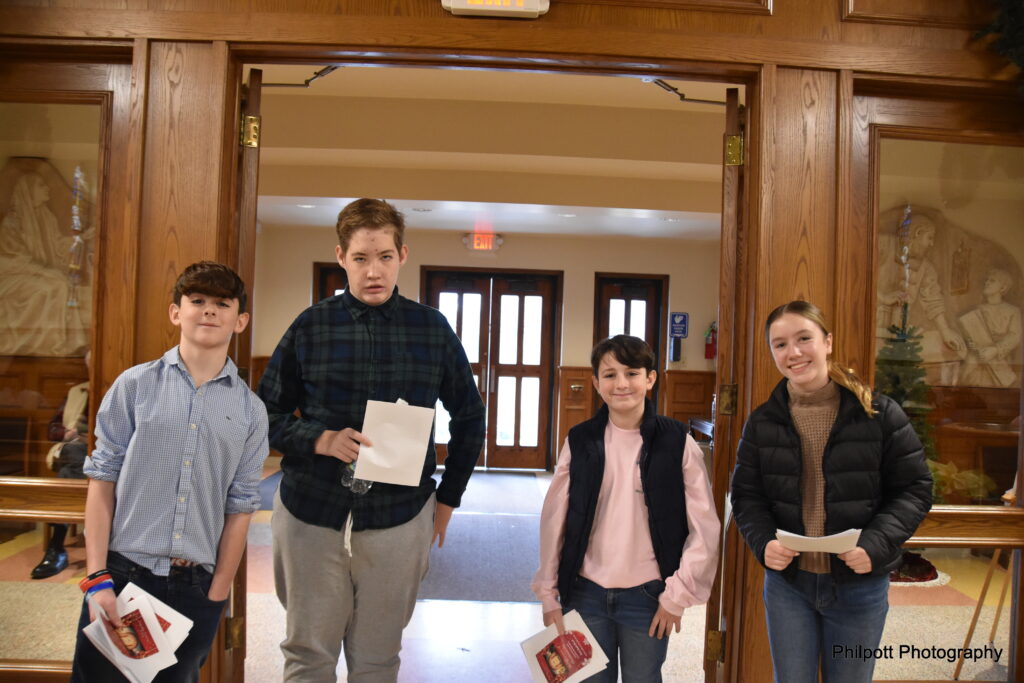 ADVENT 2022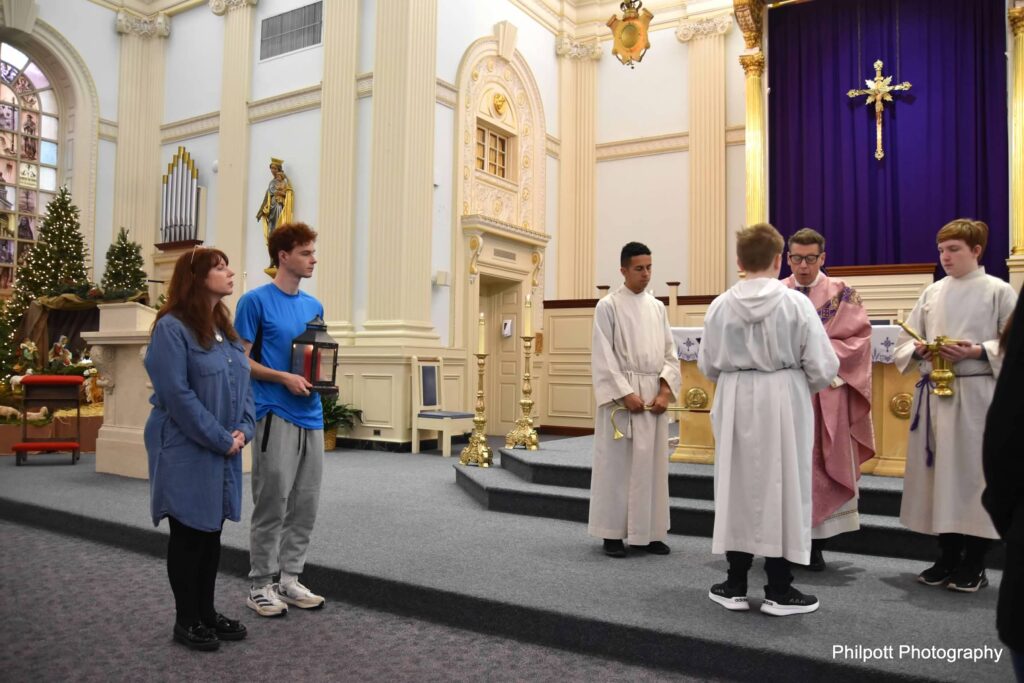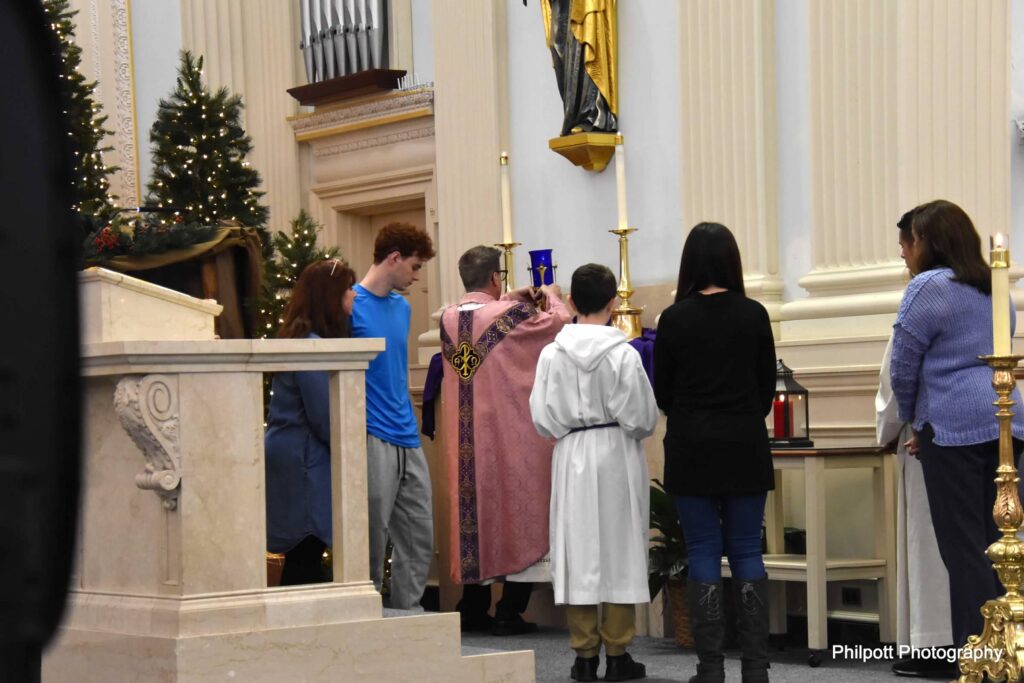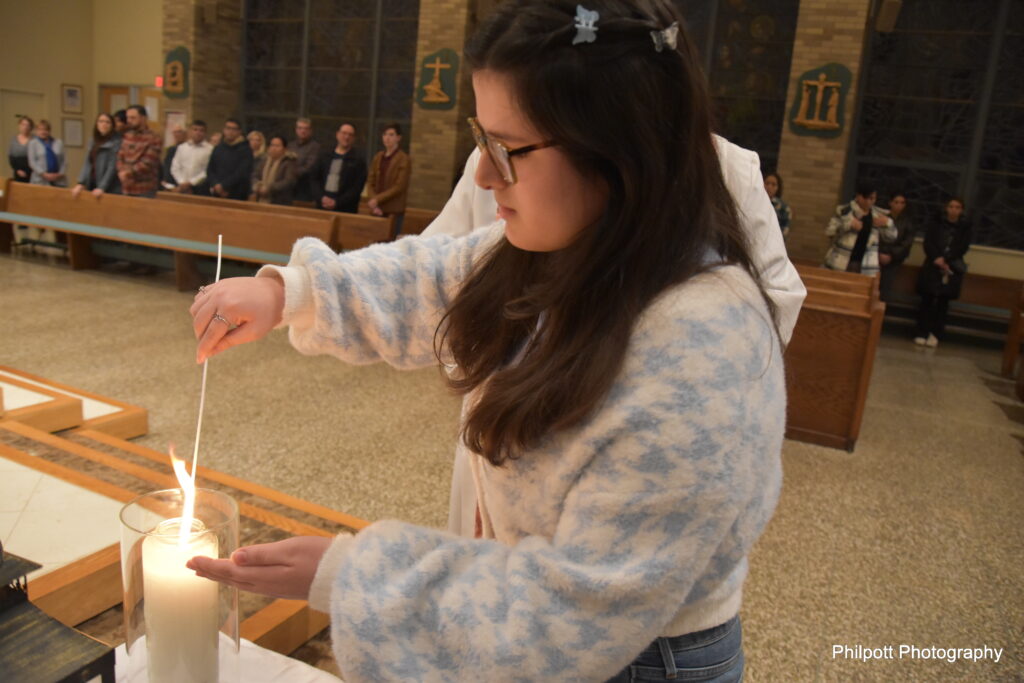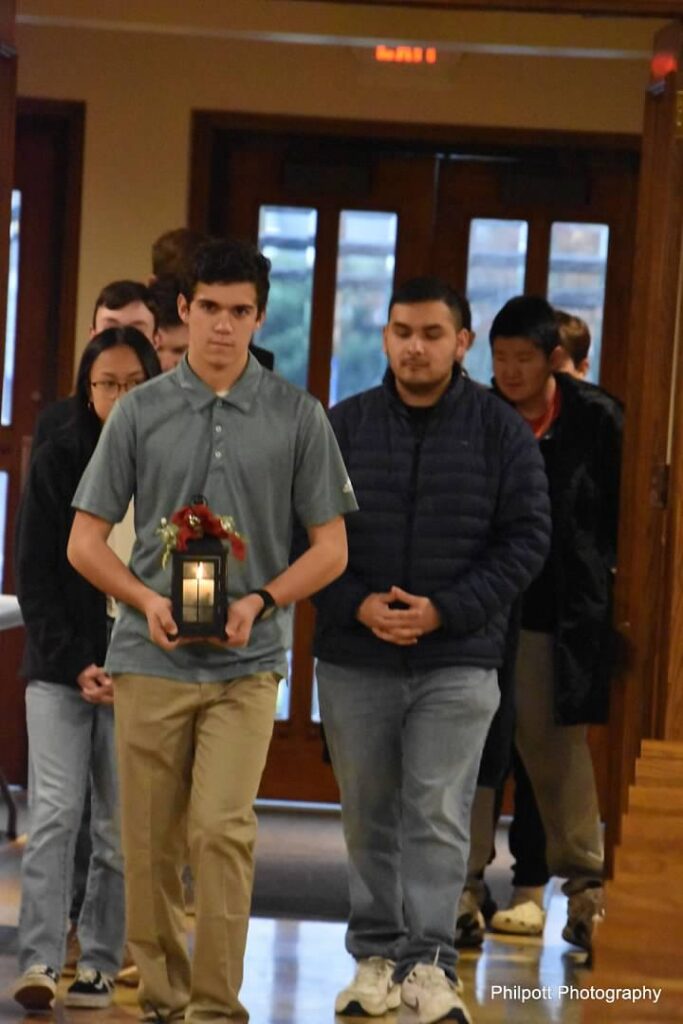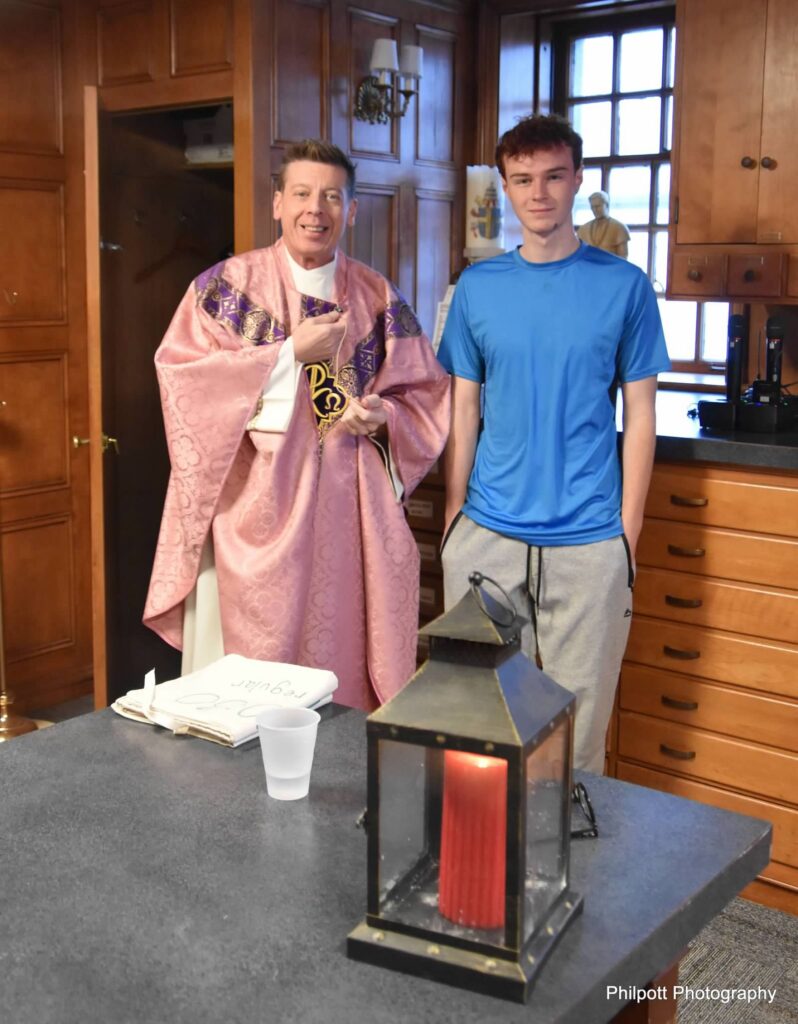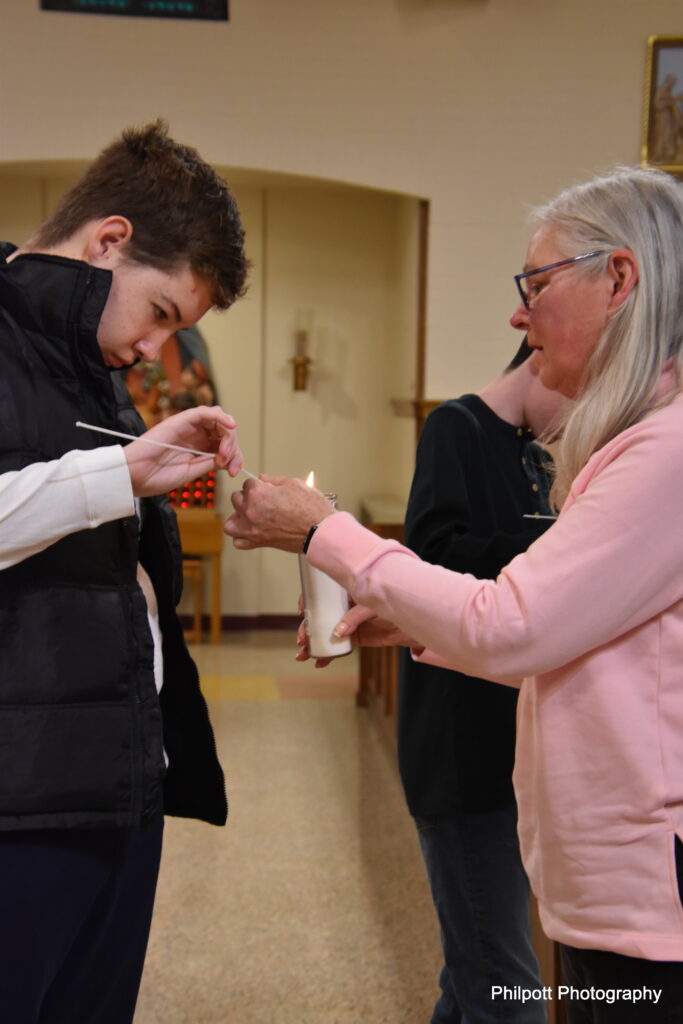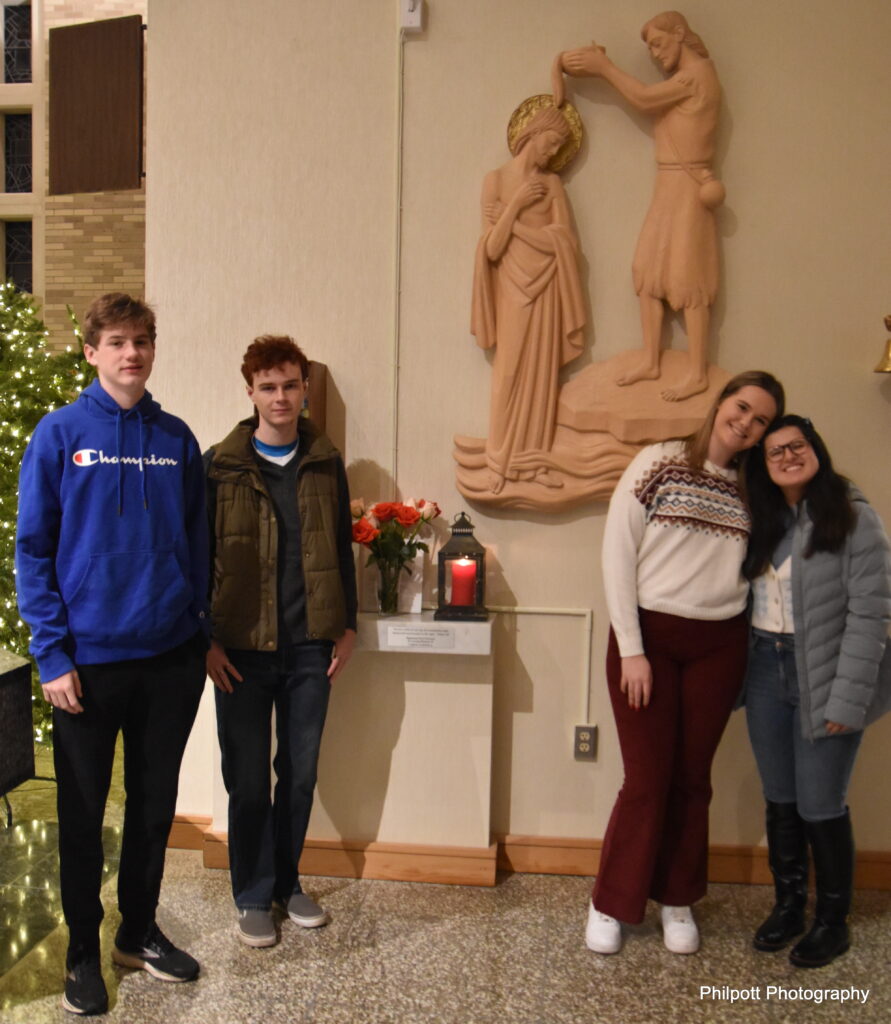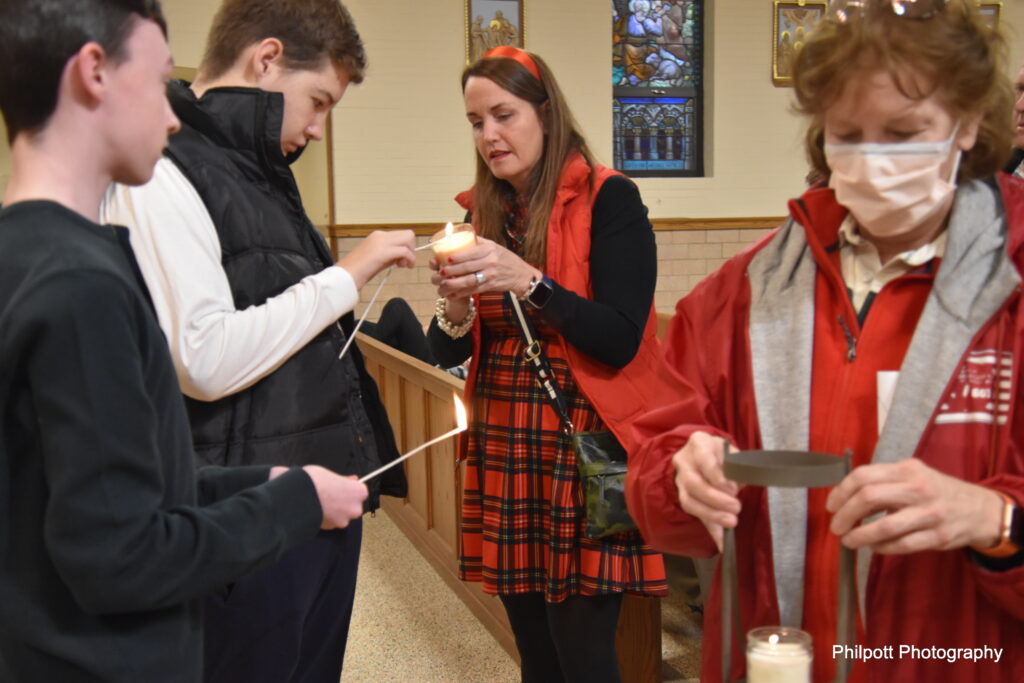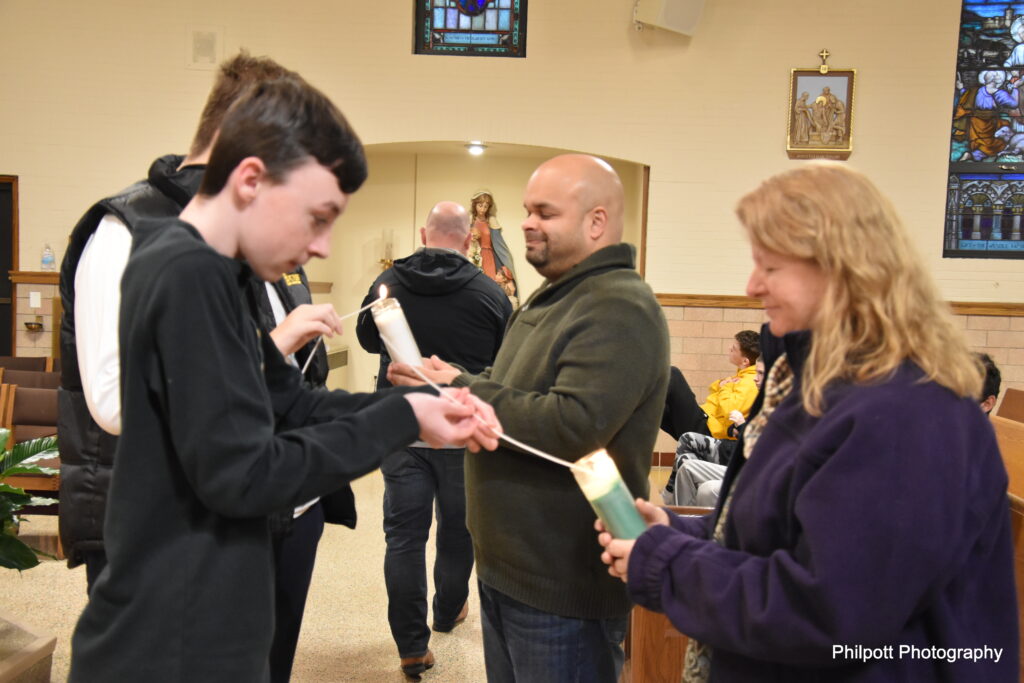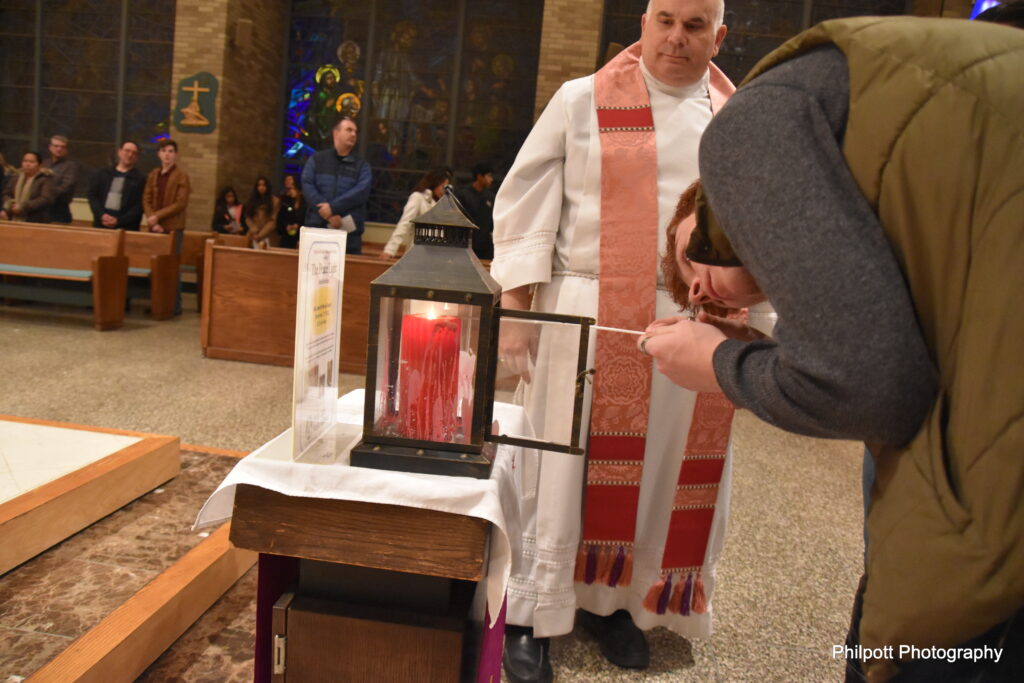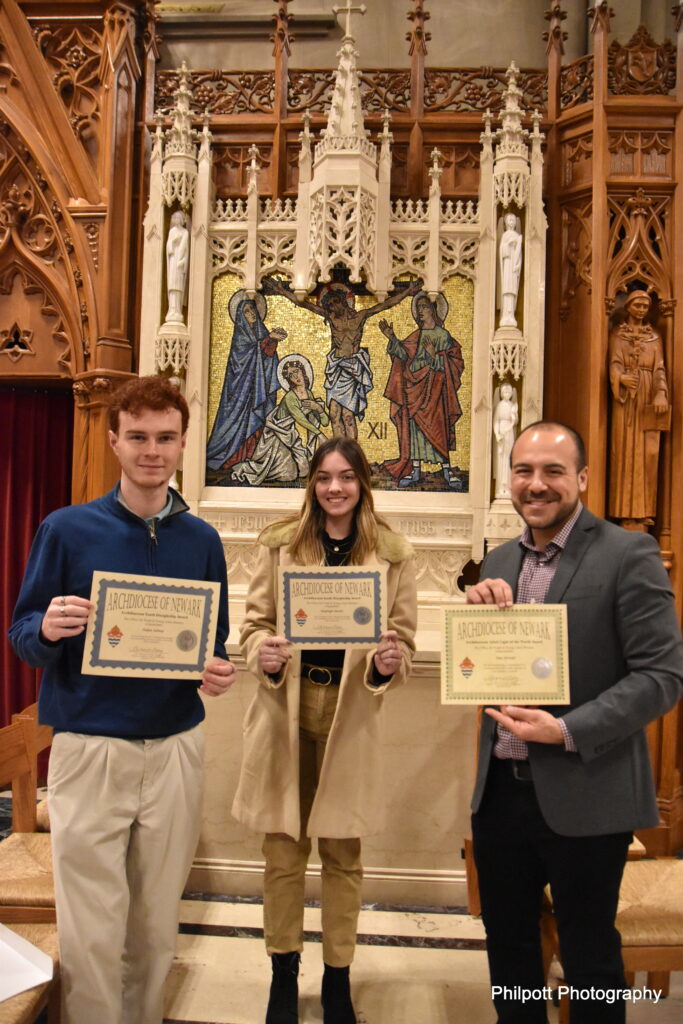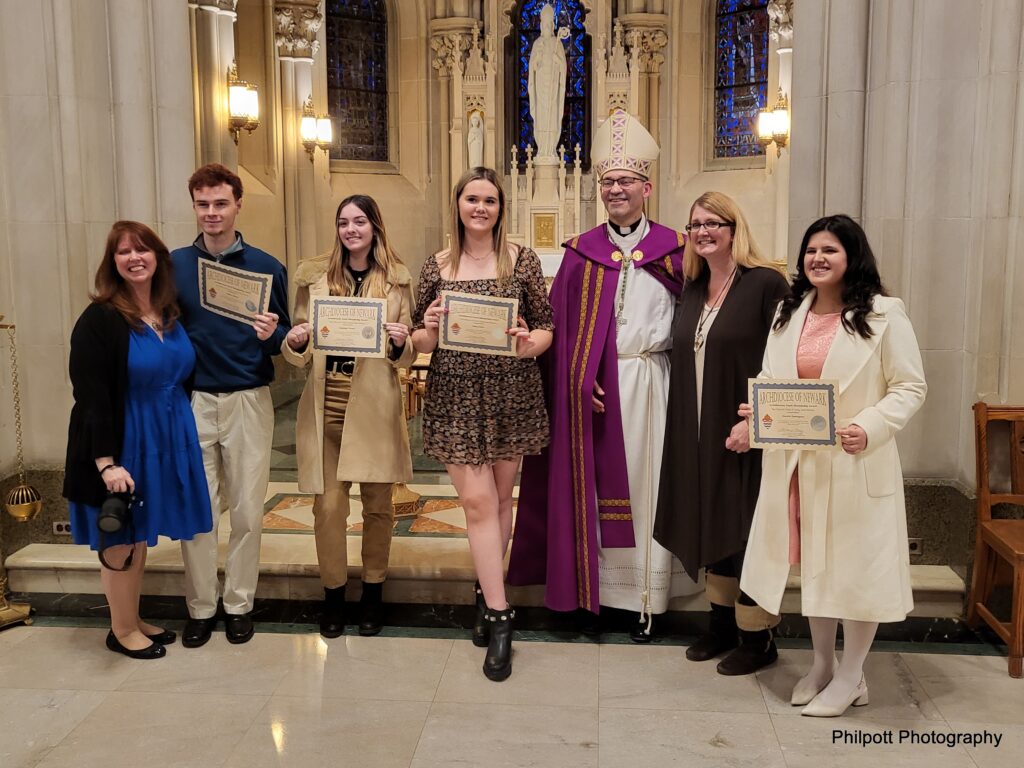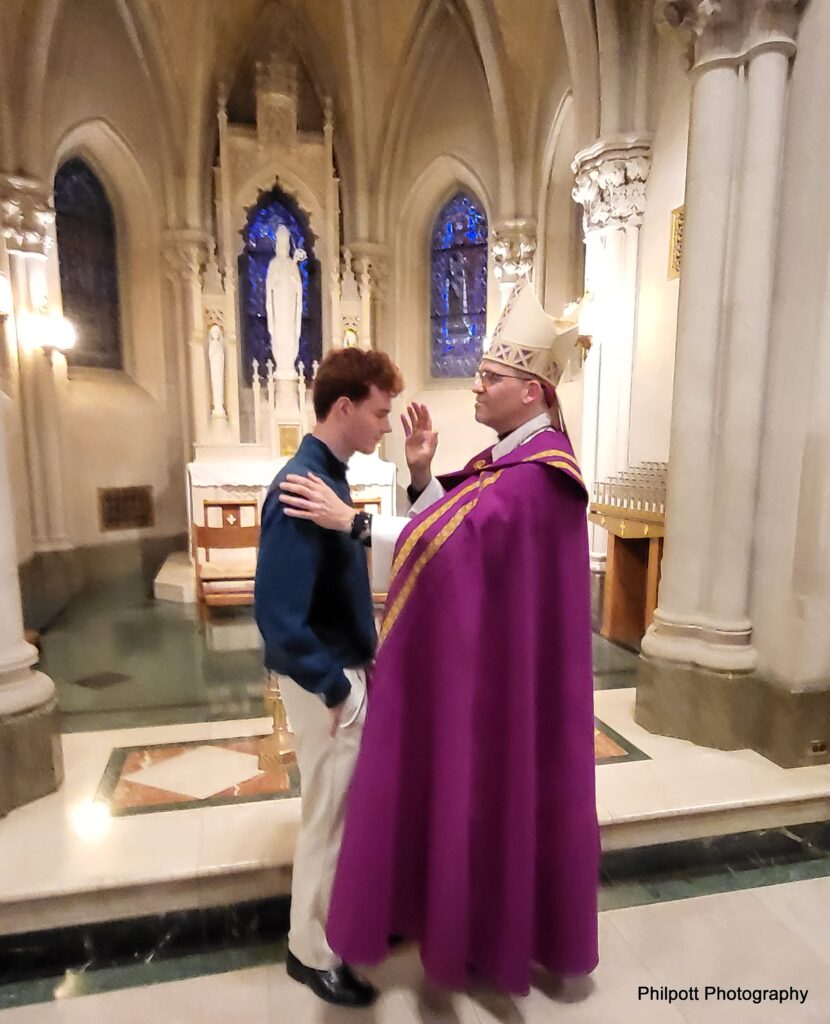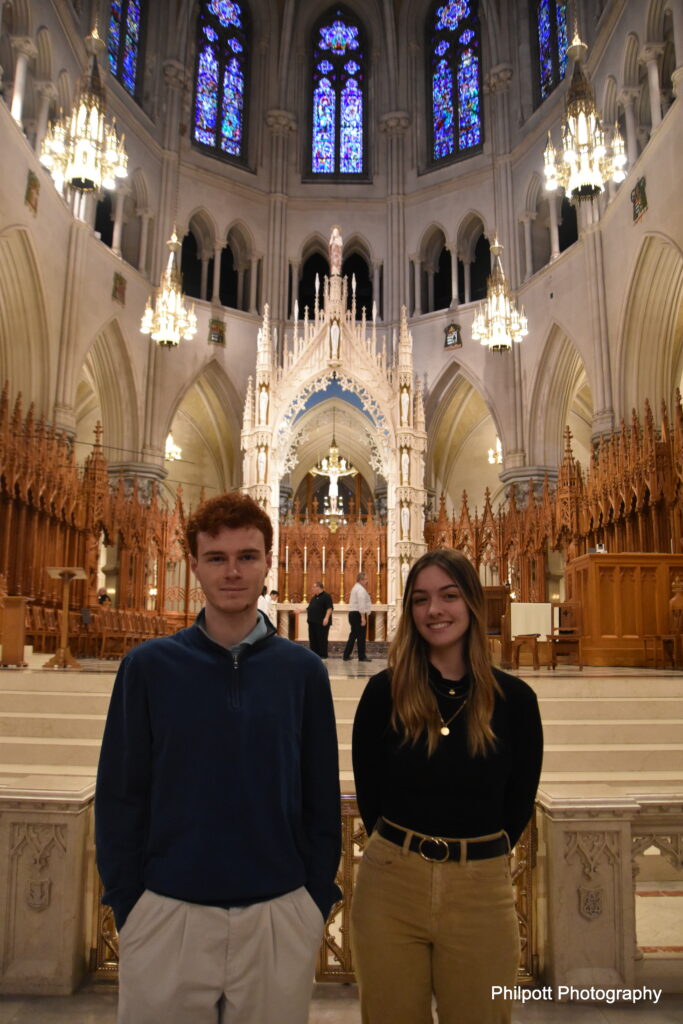 FALL 2022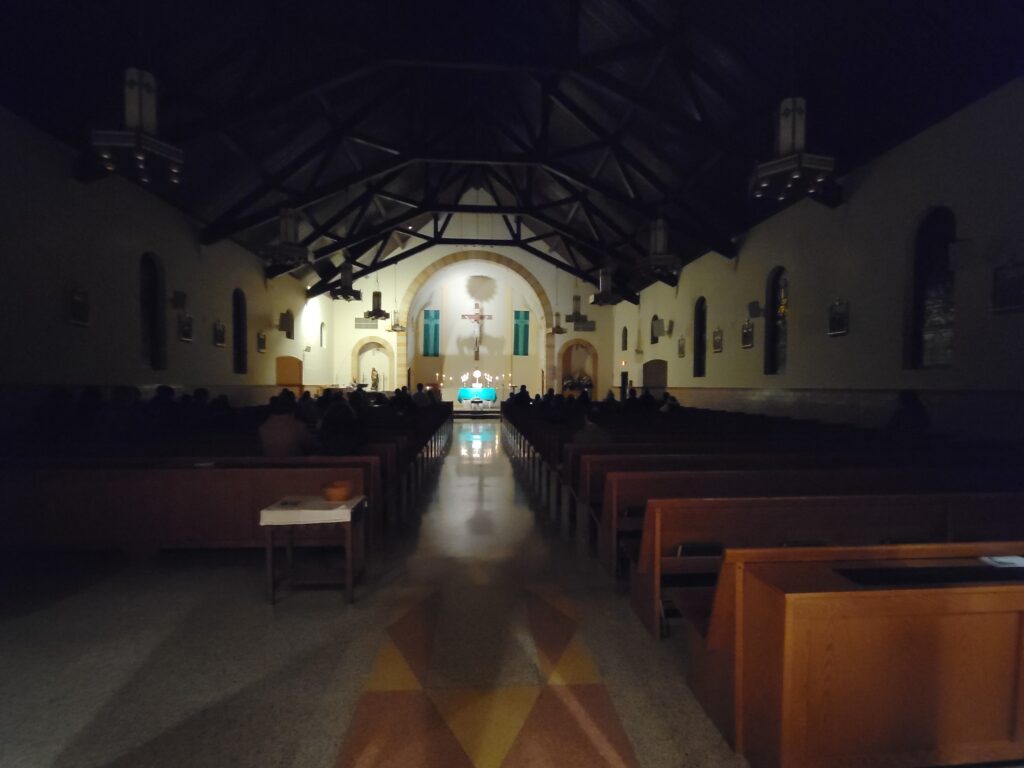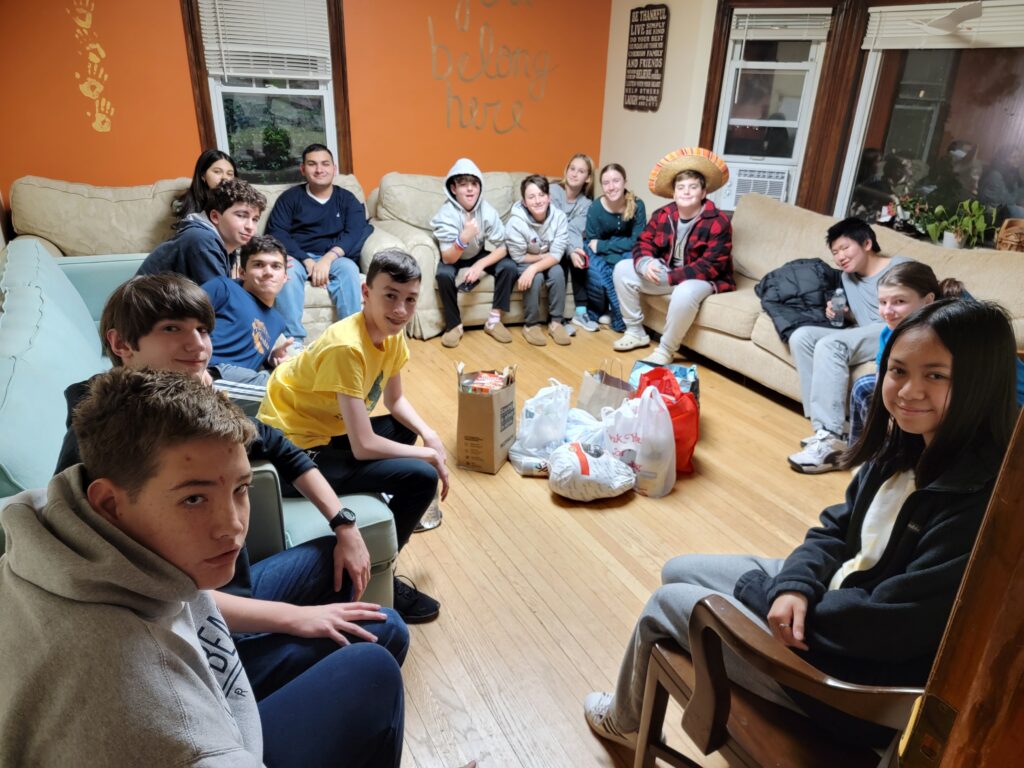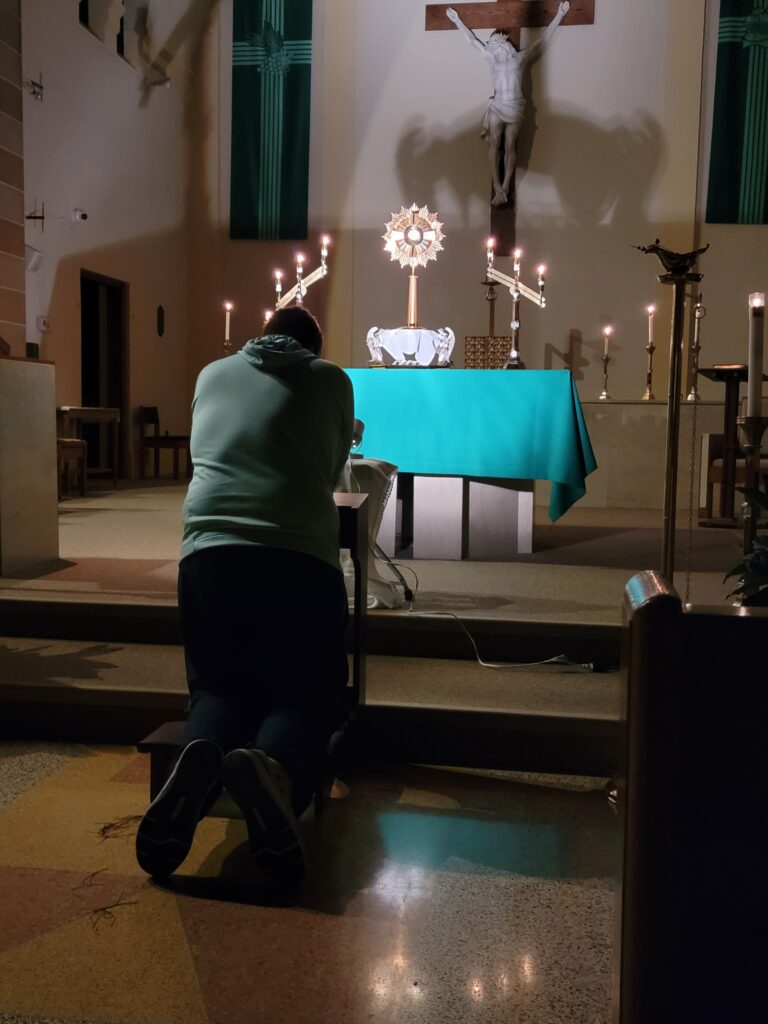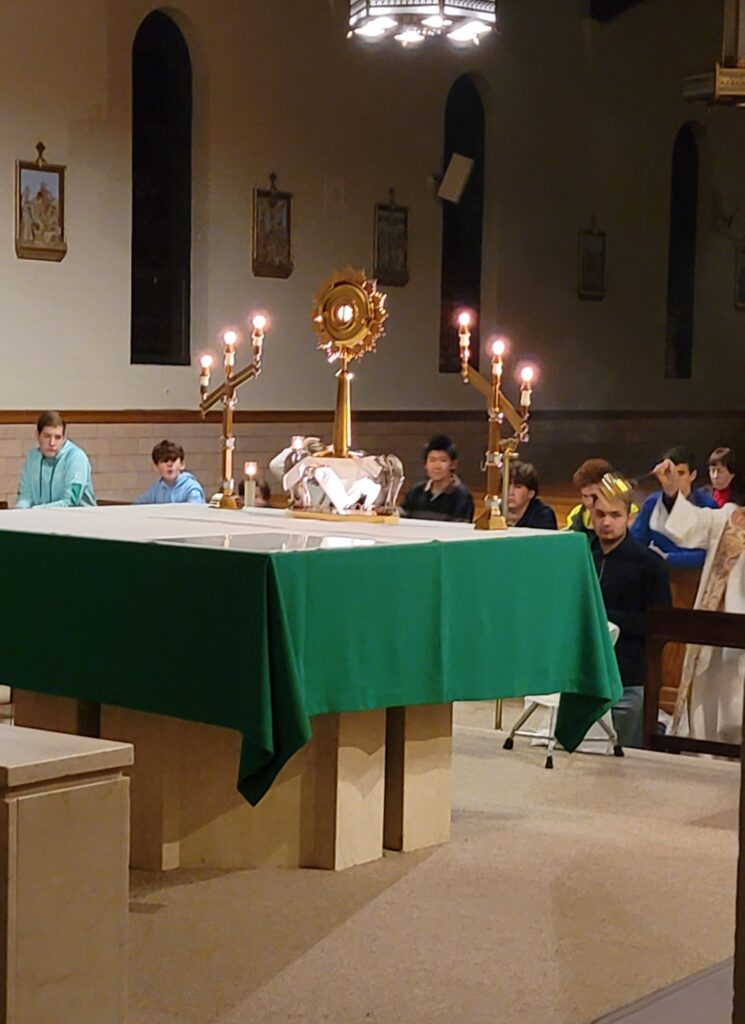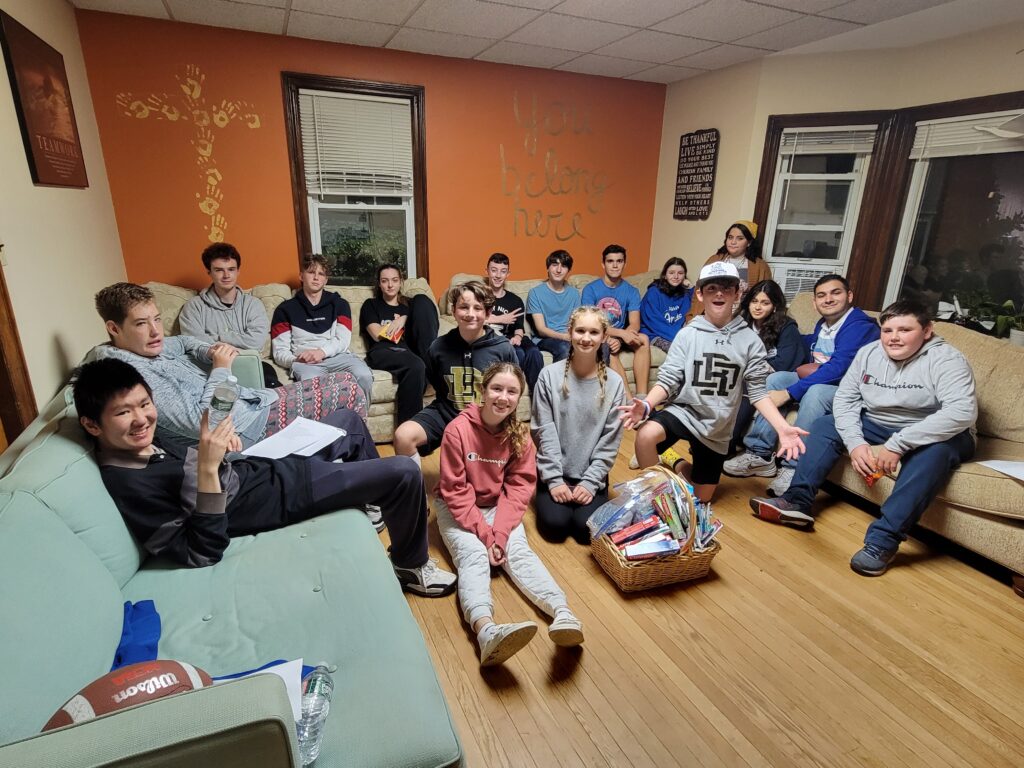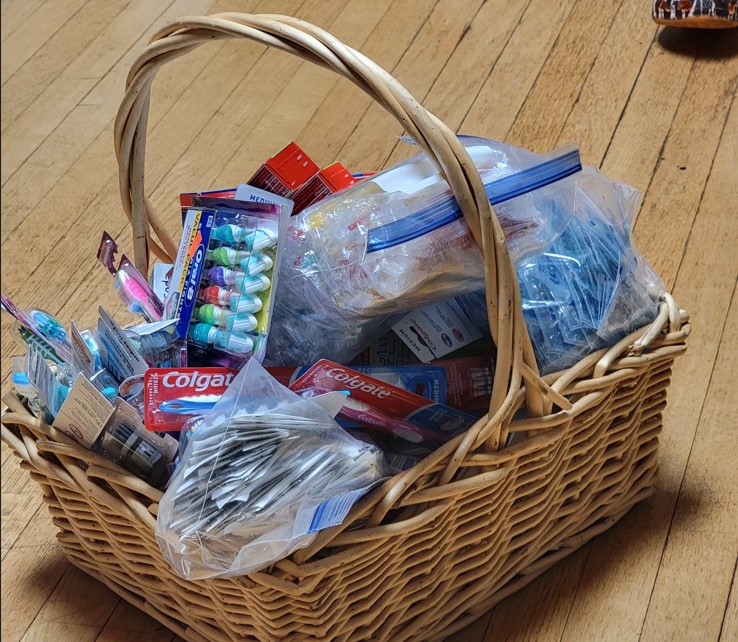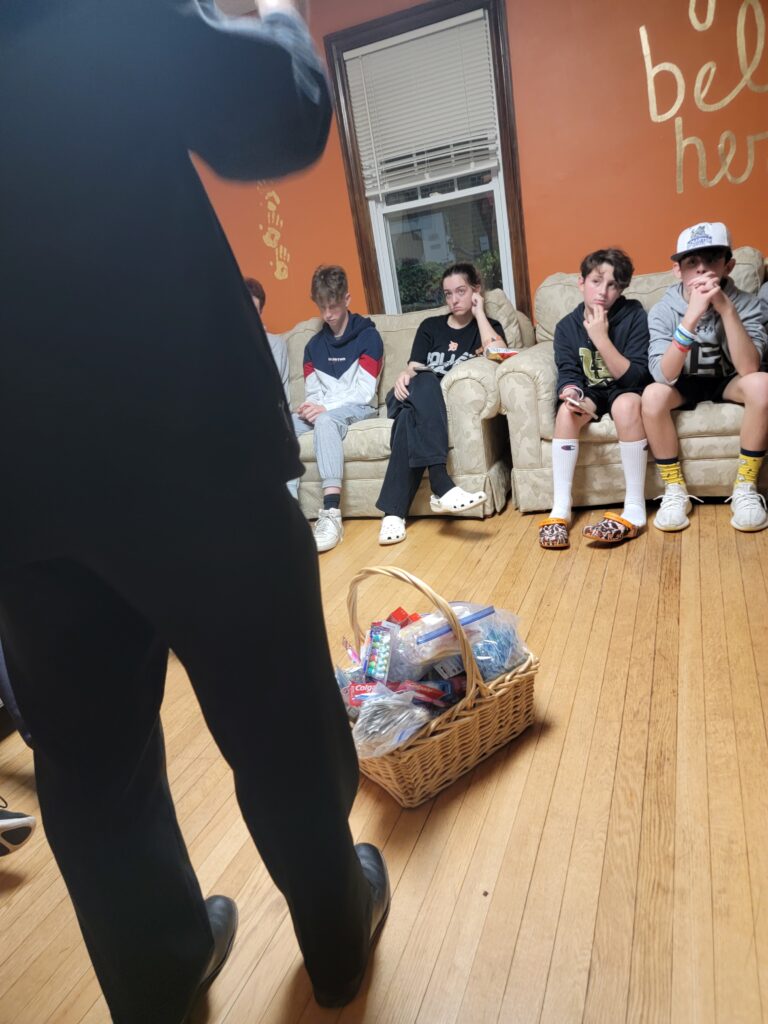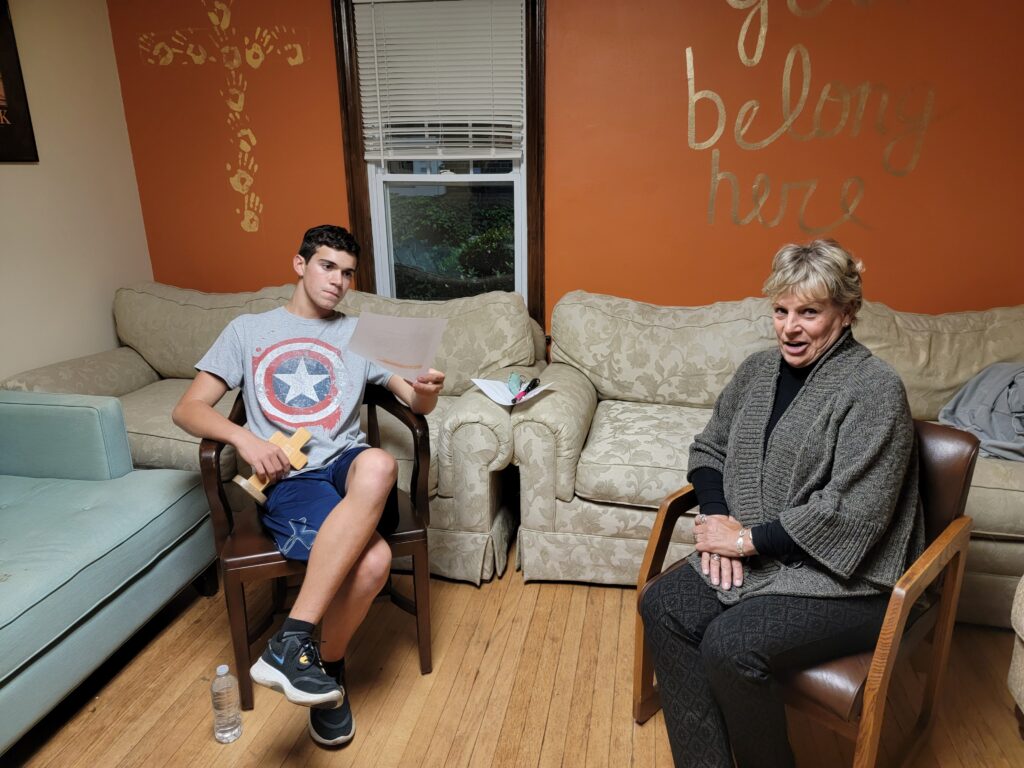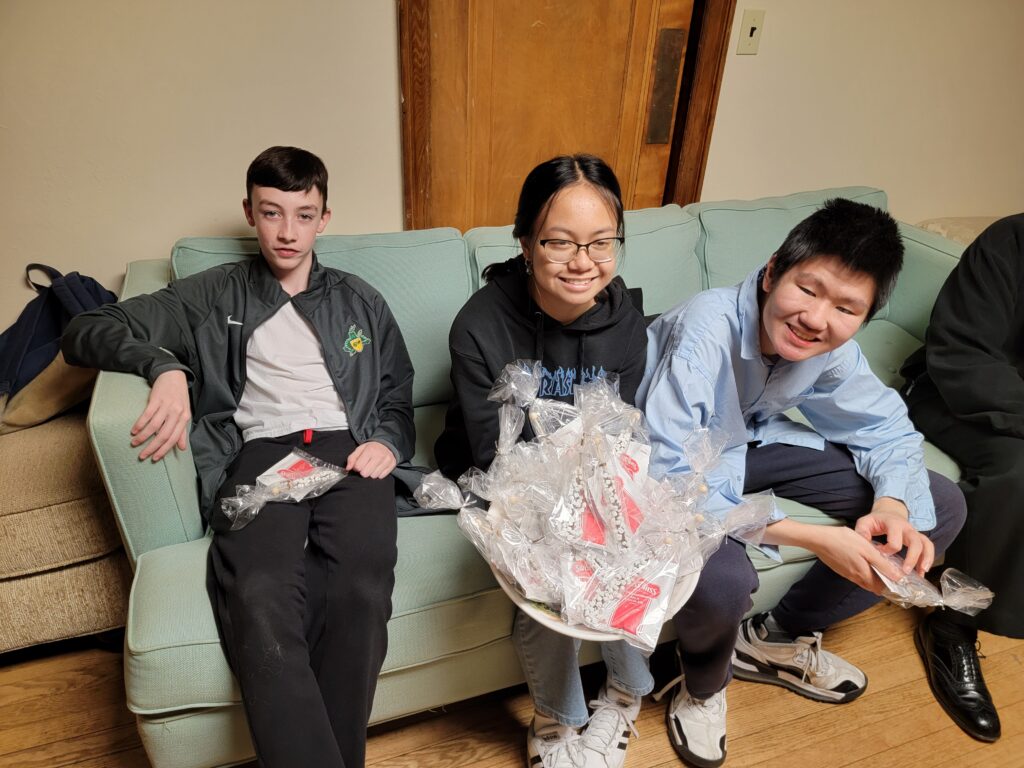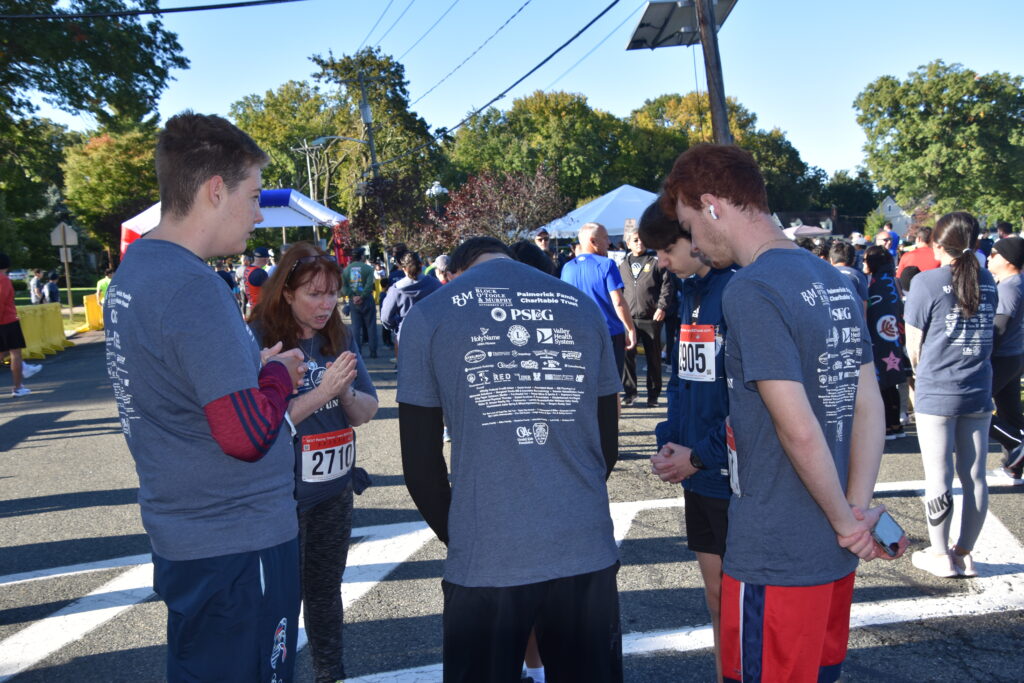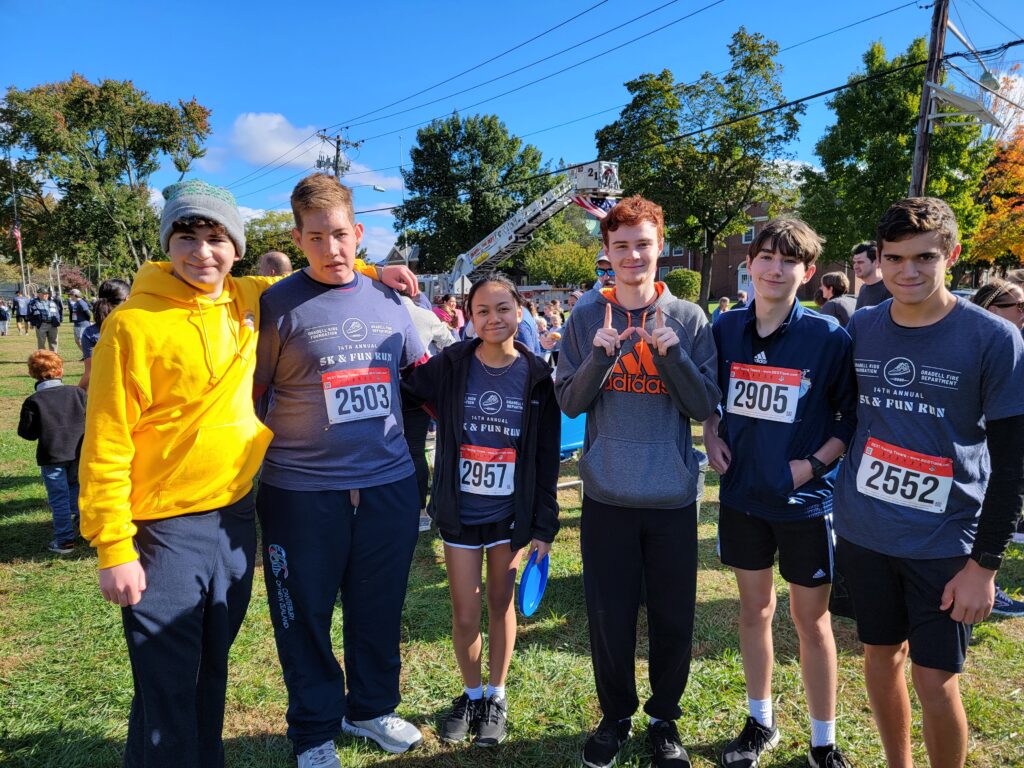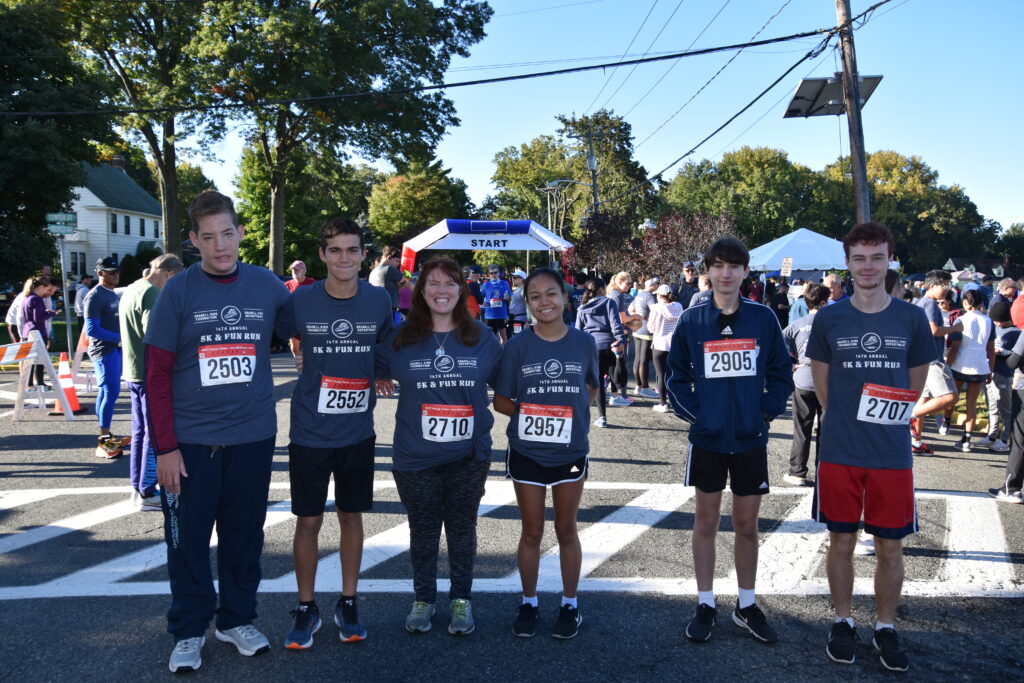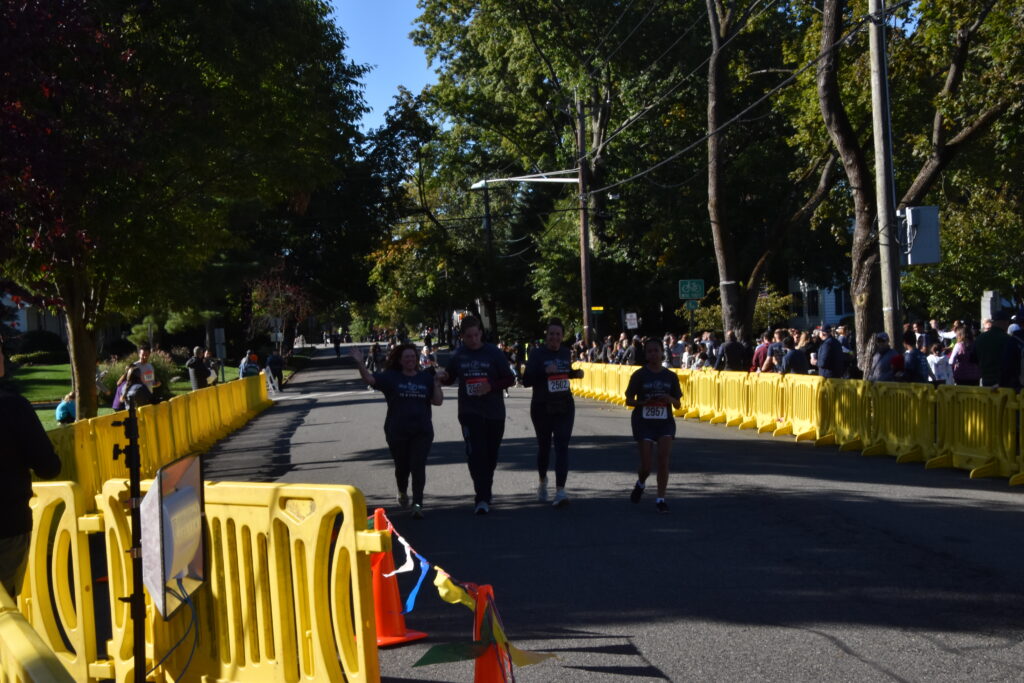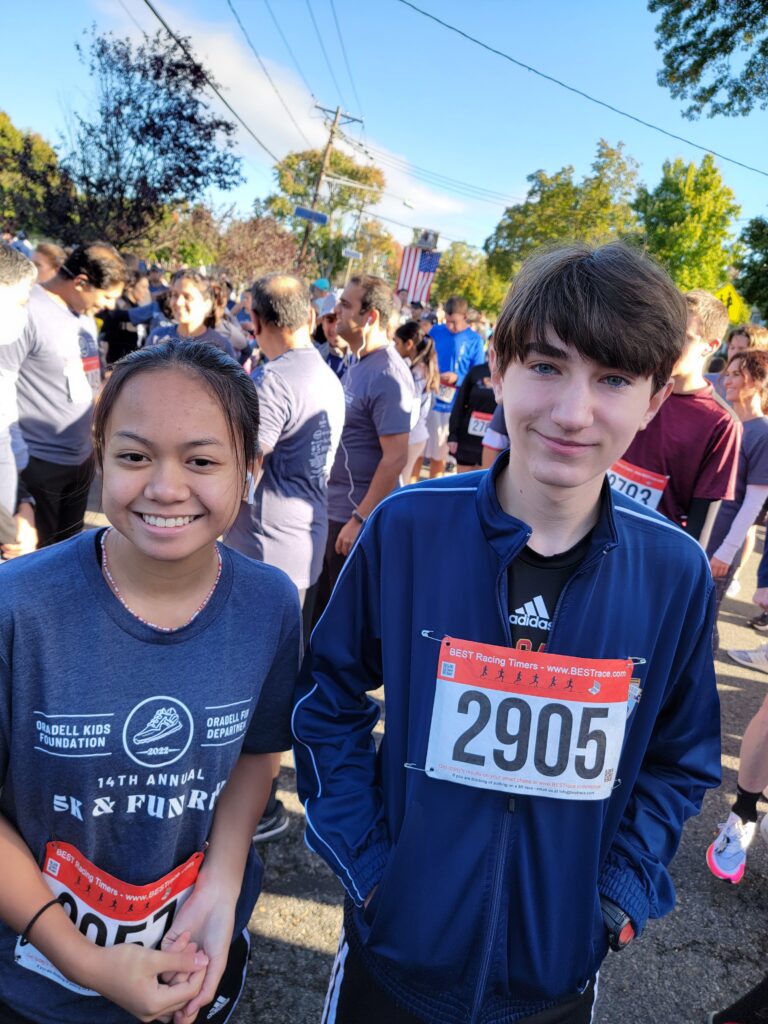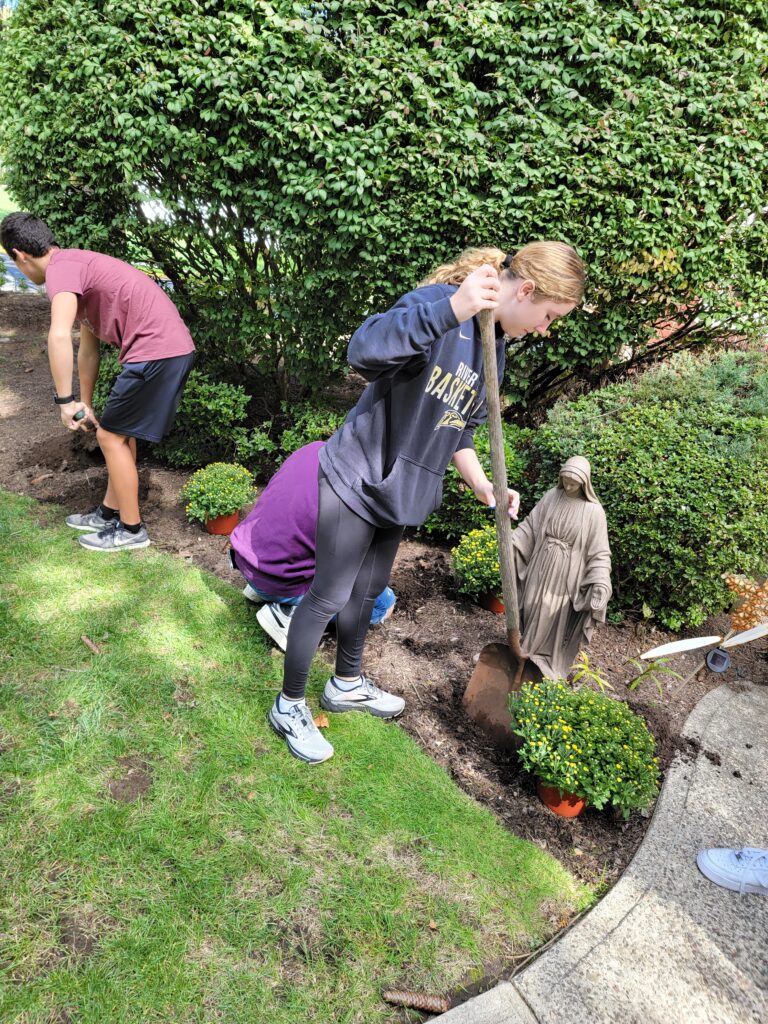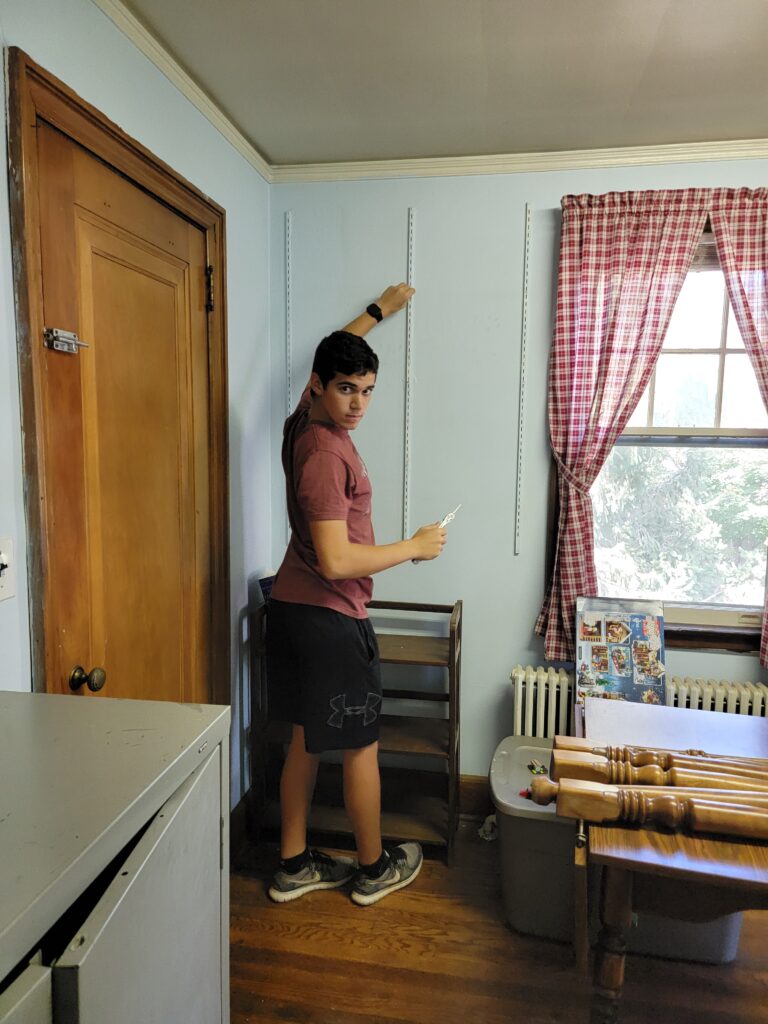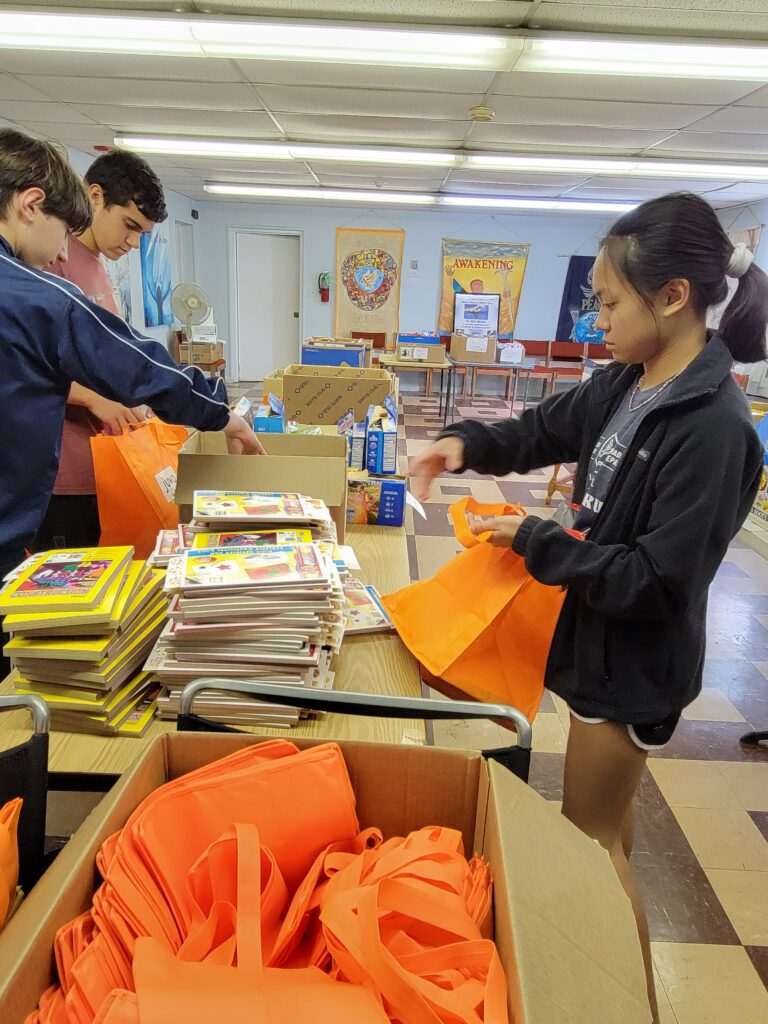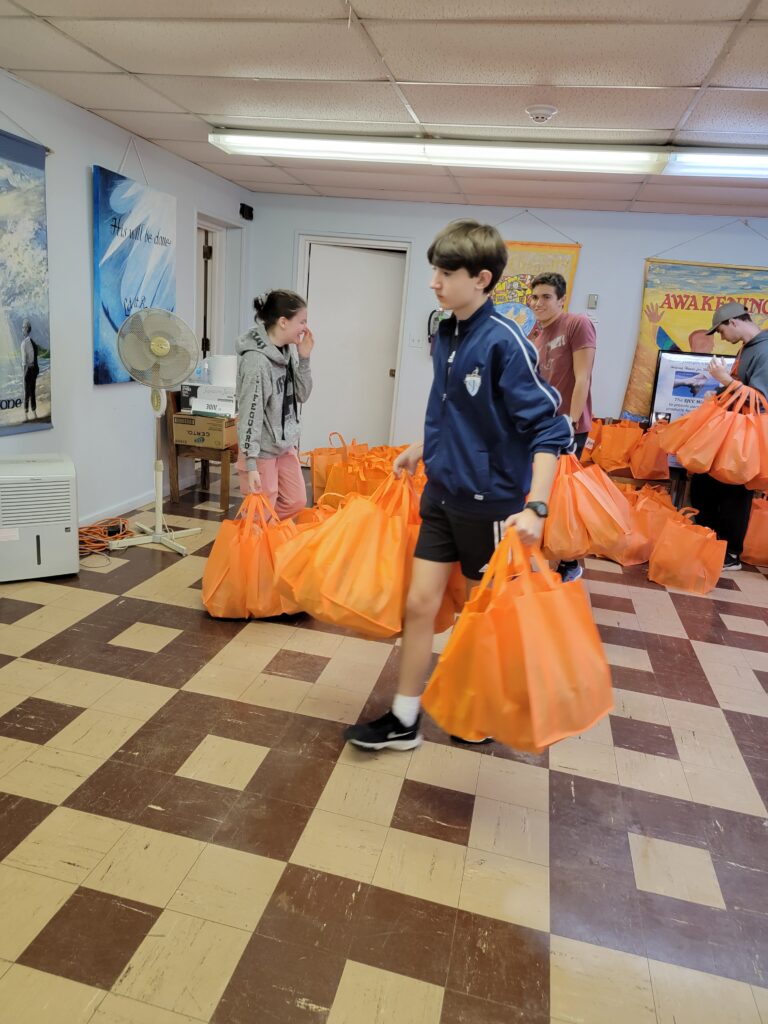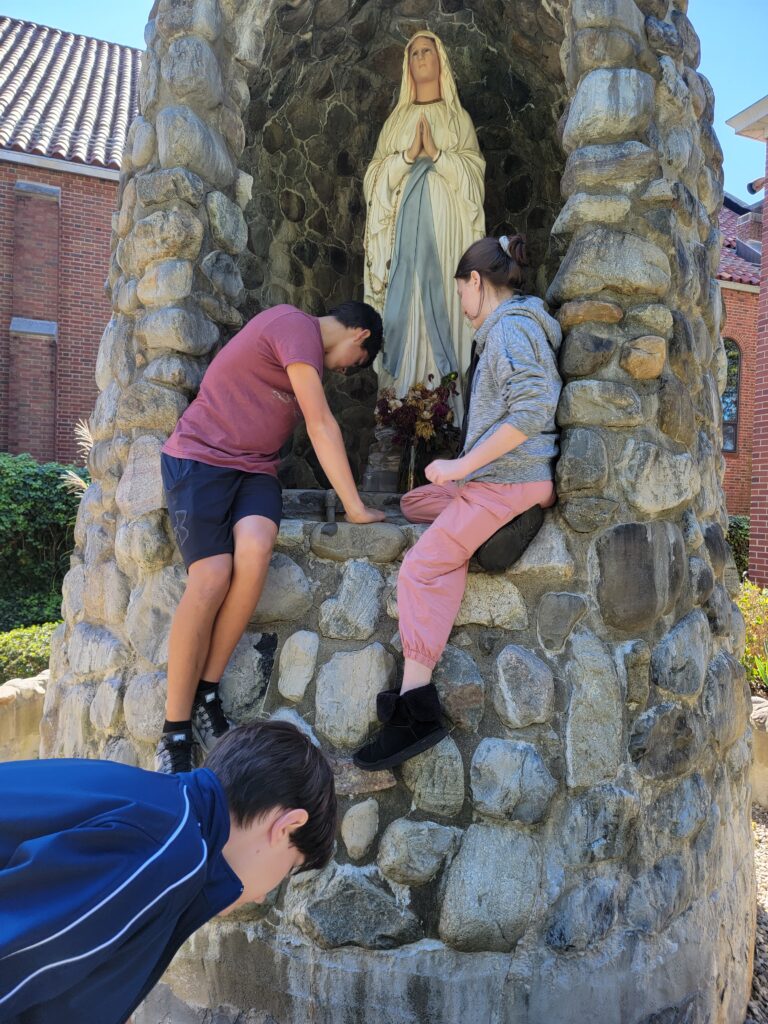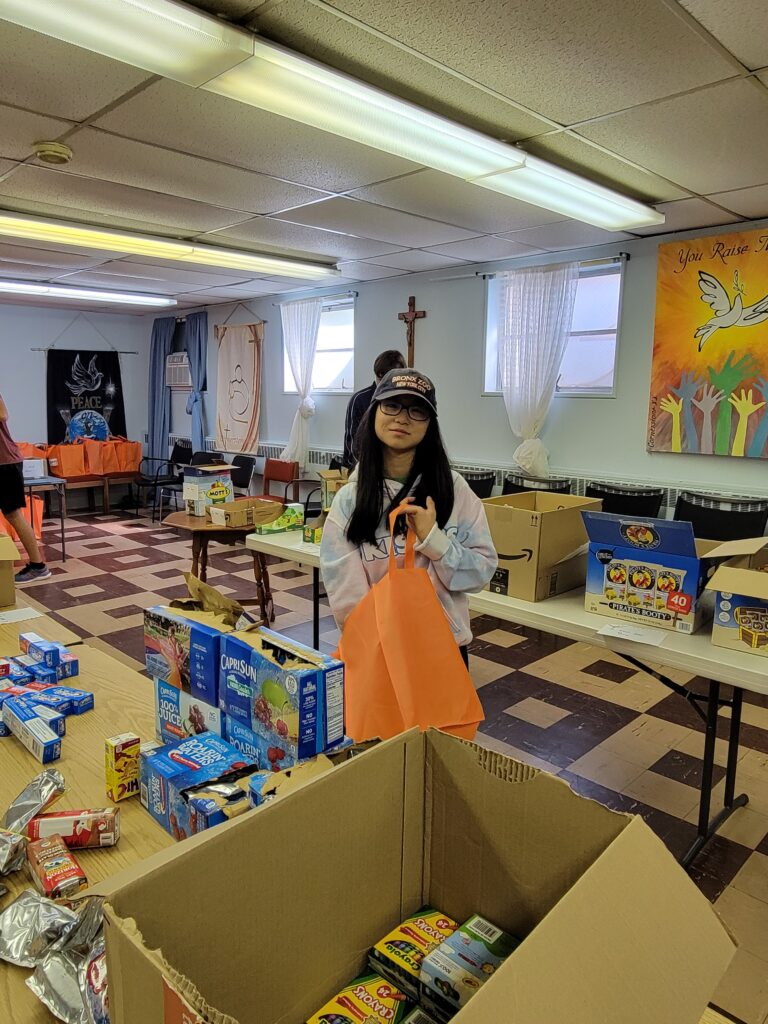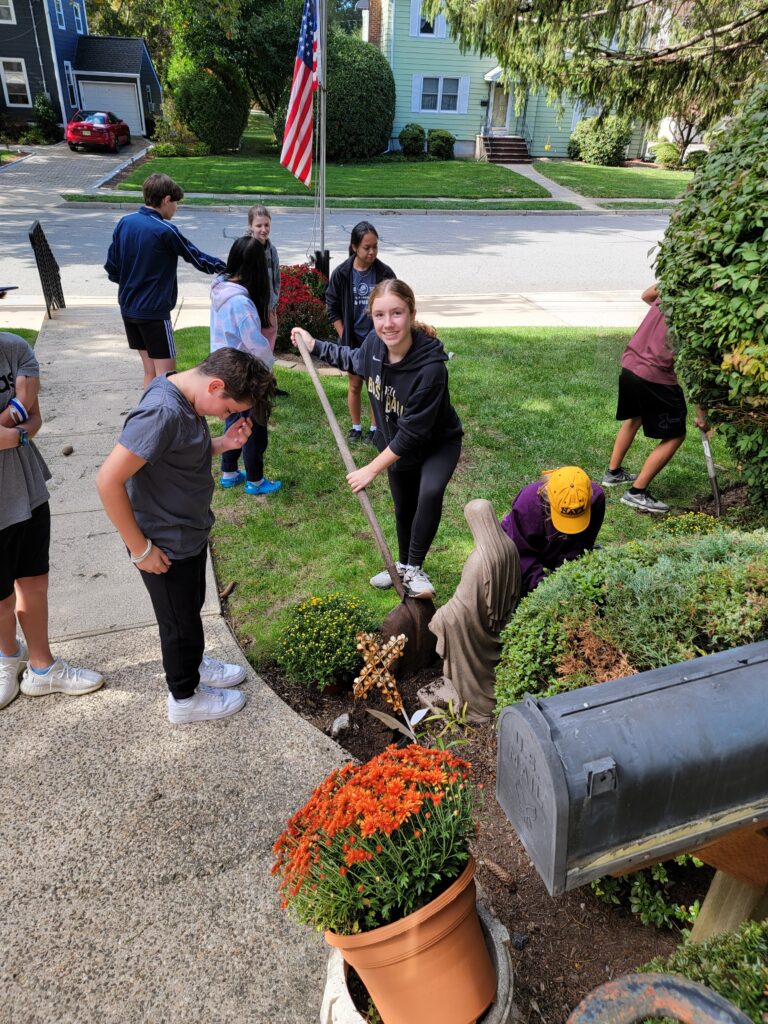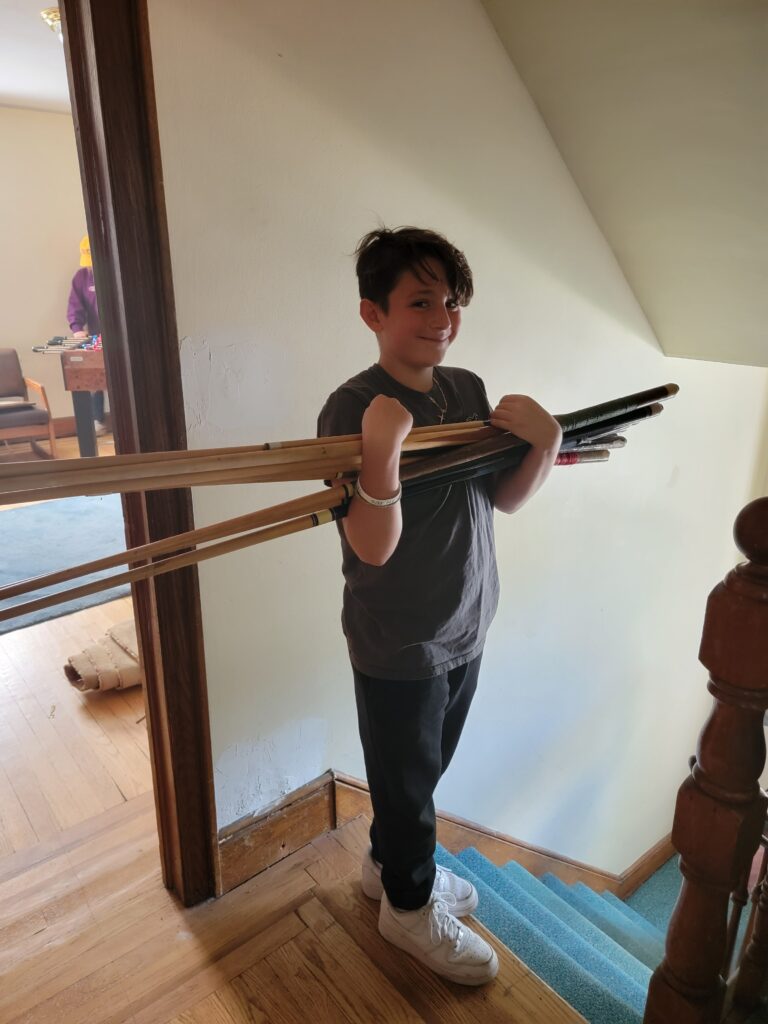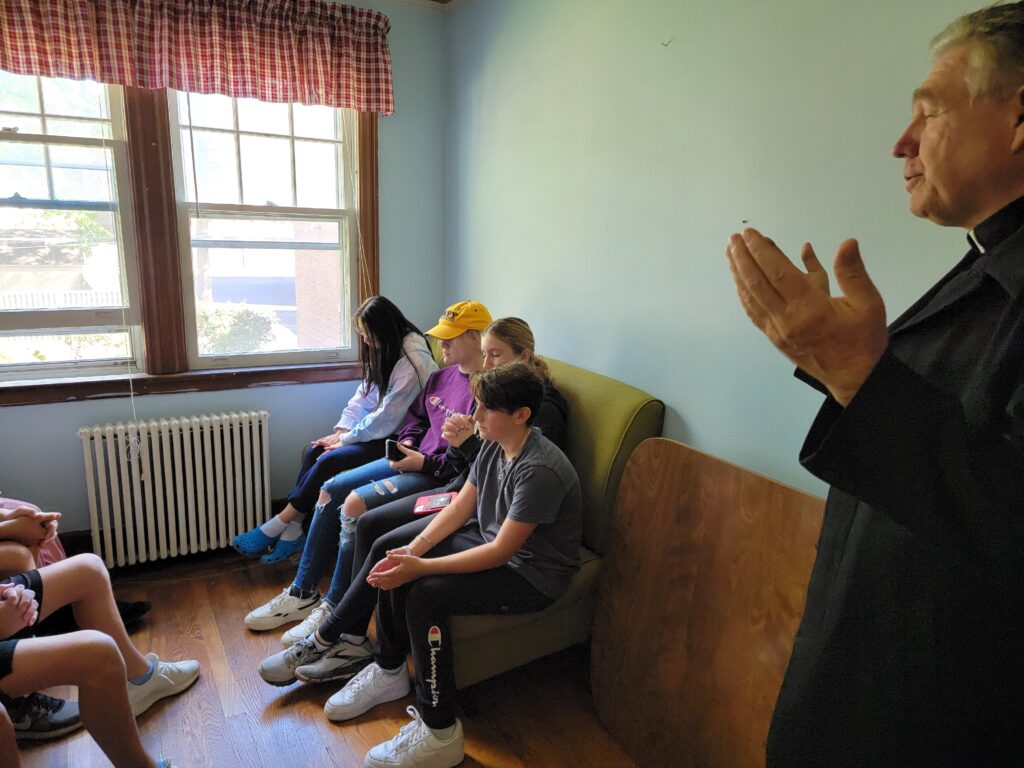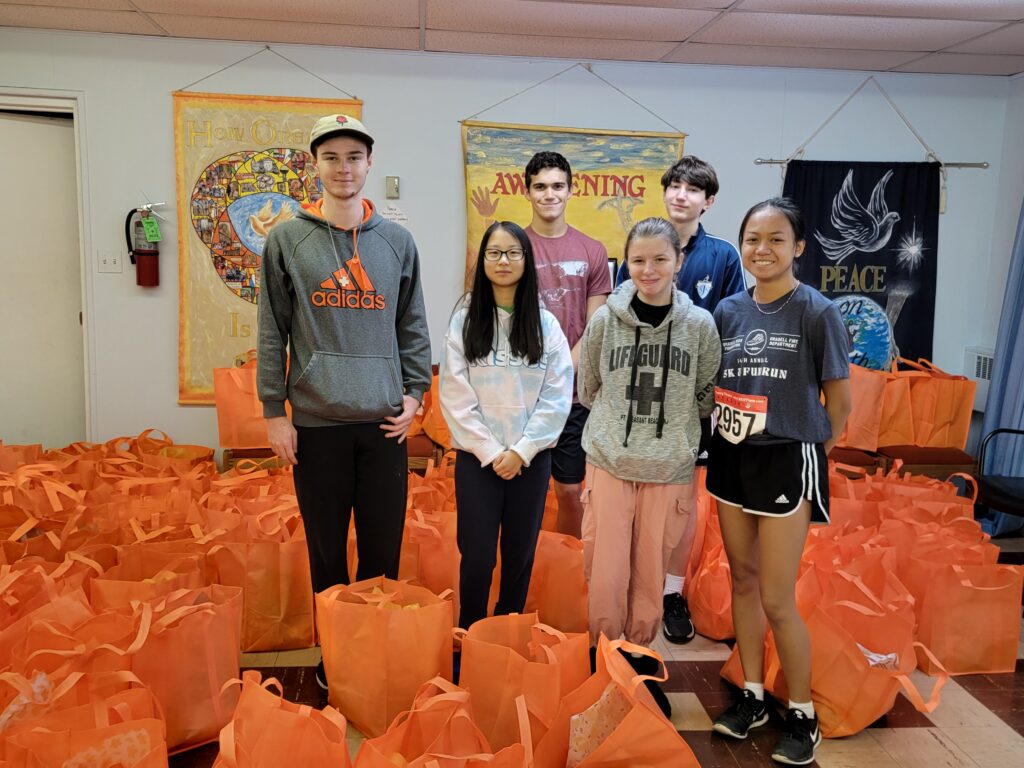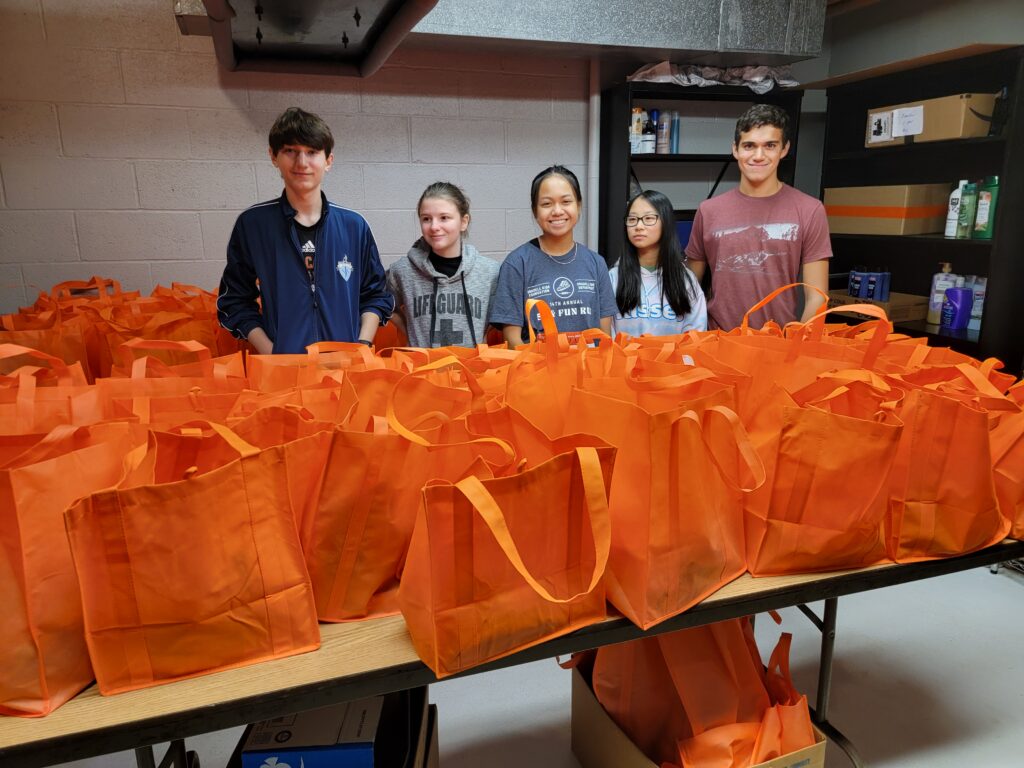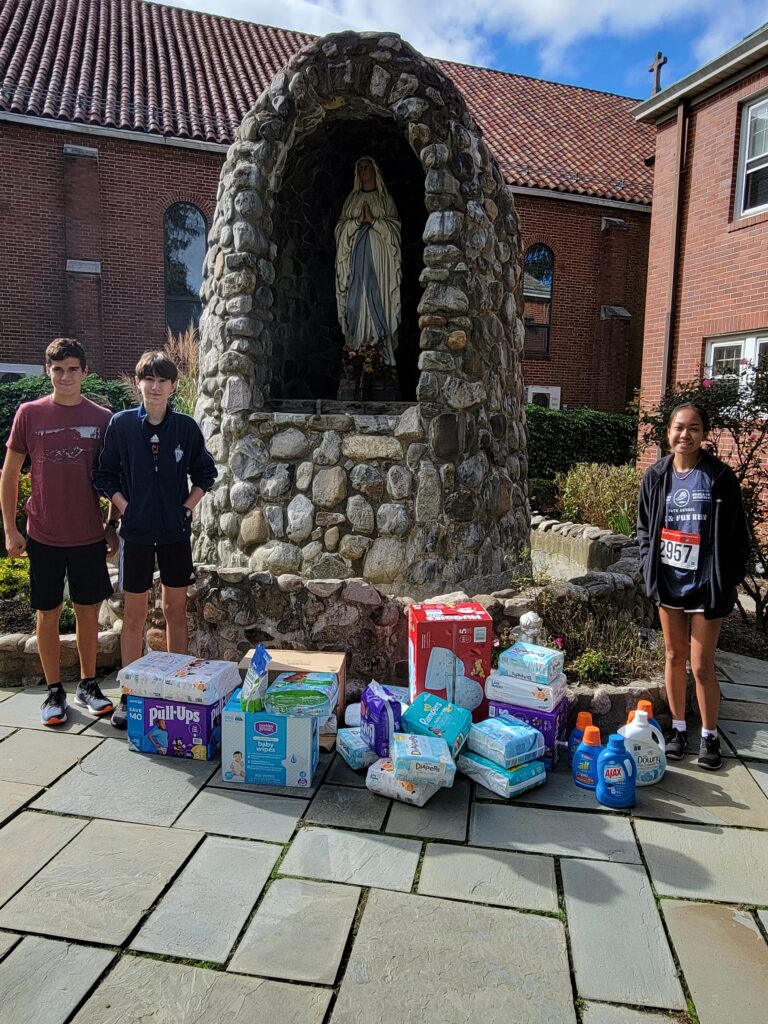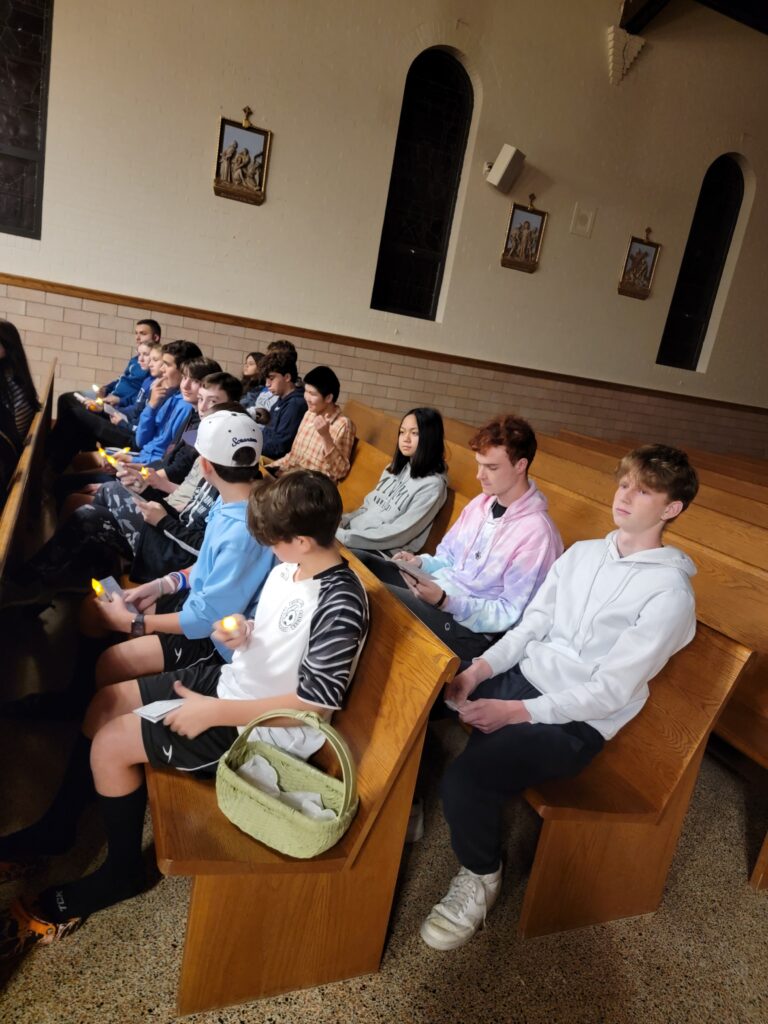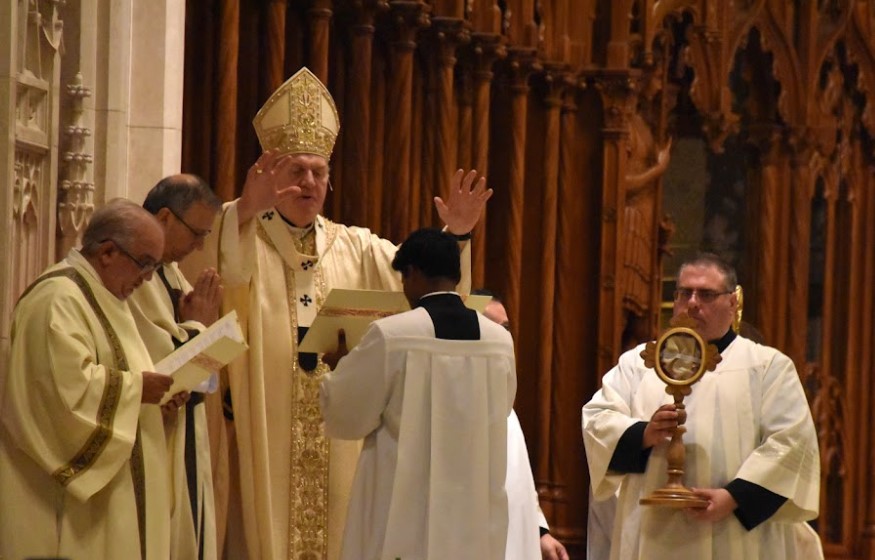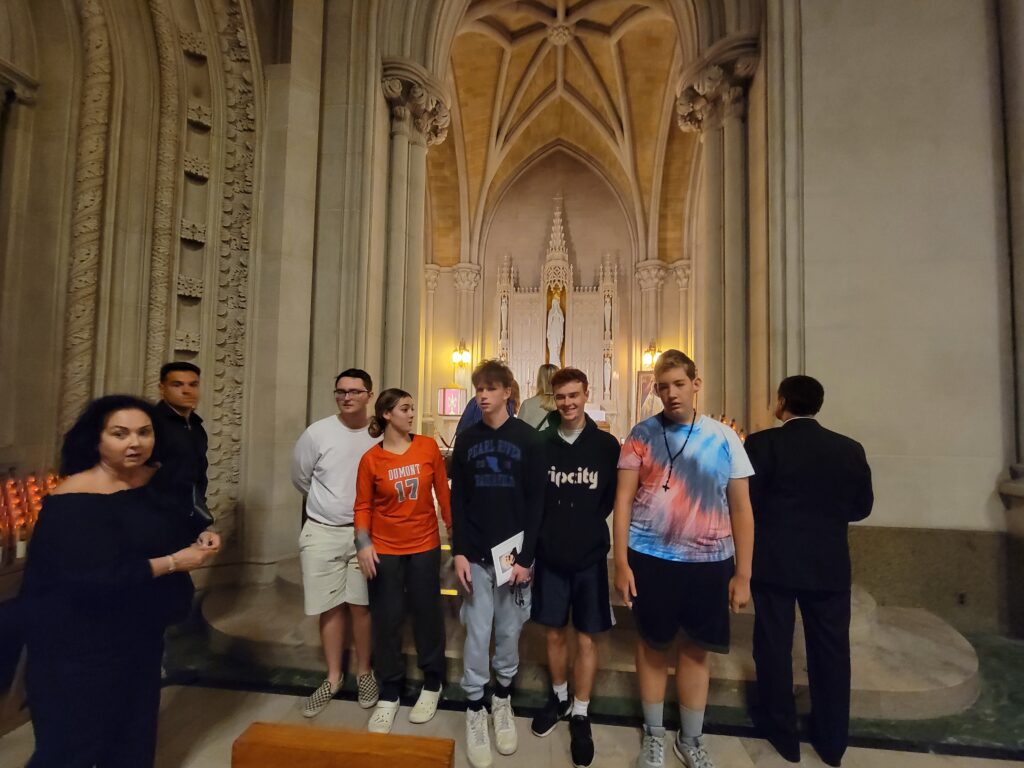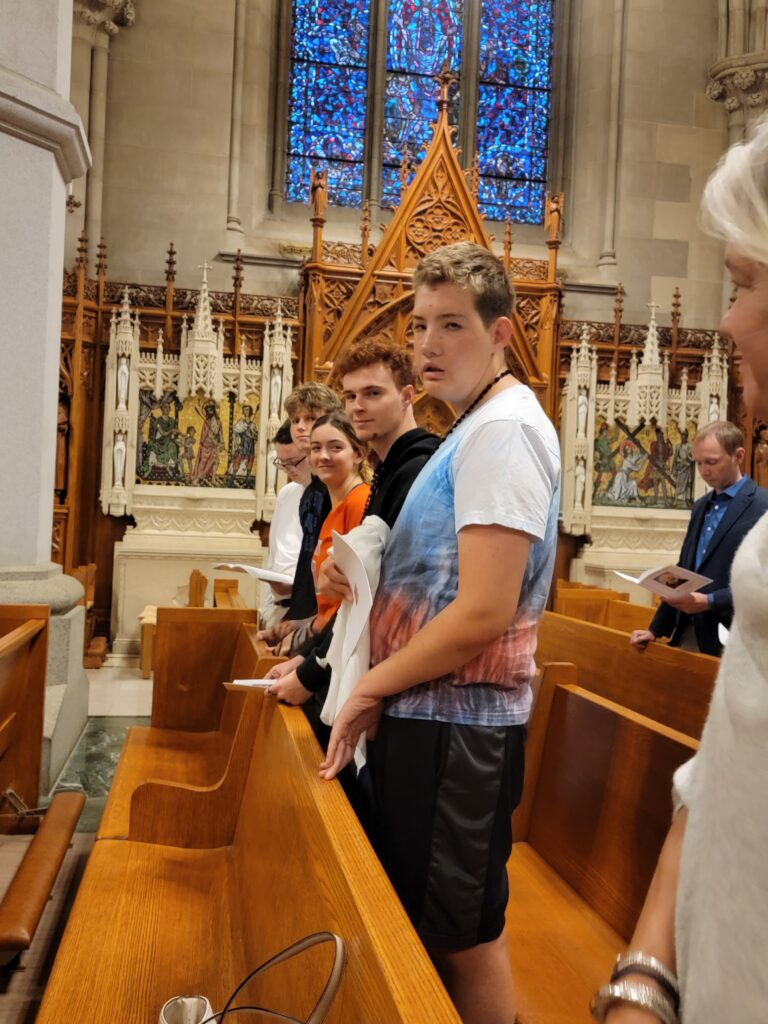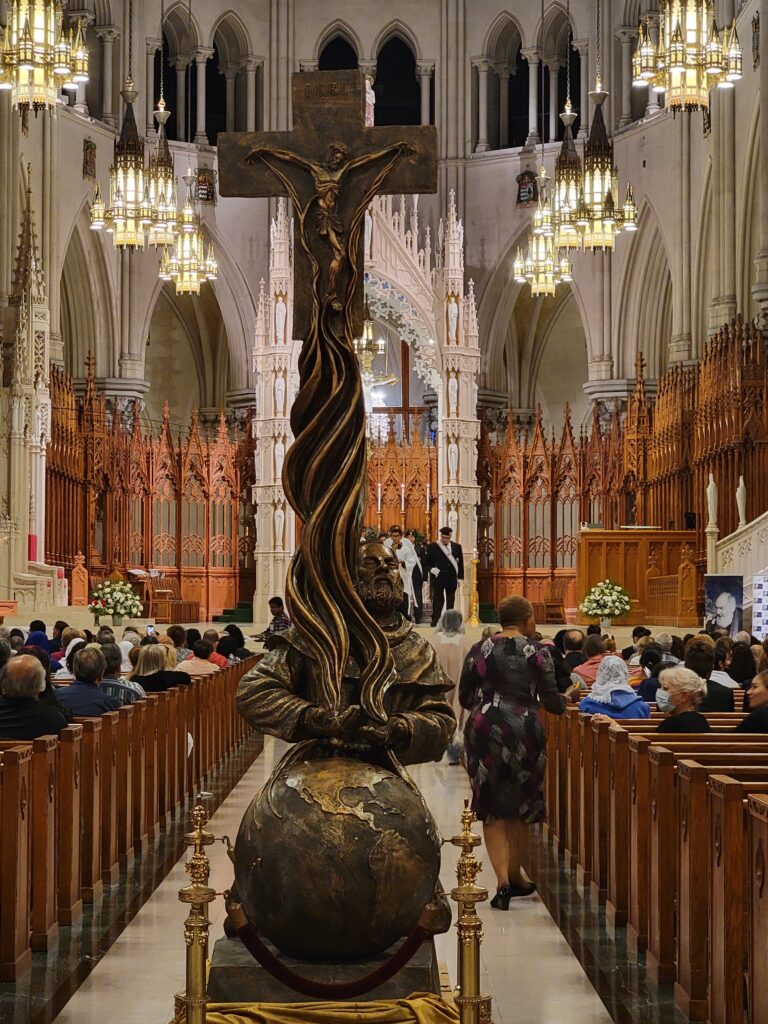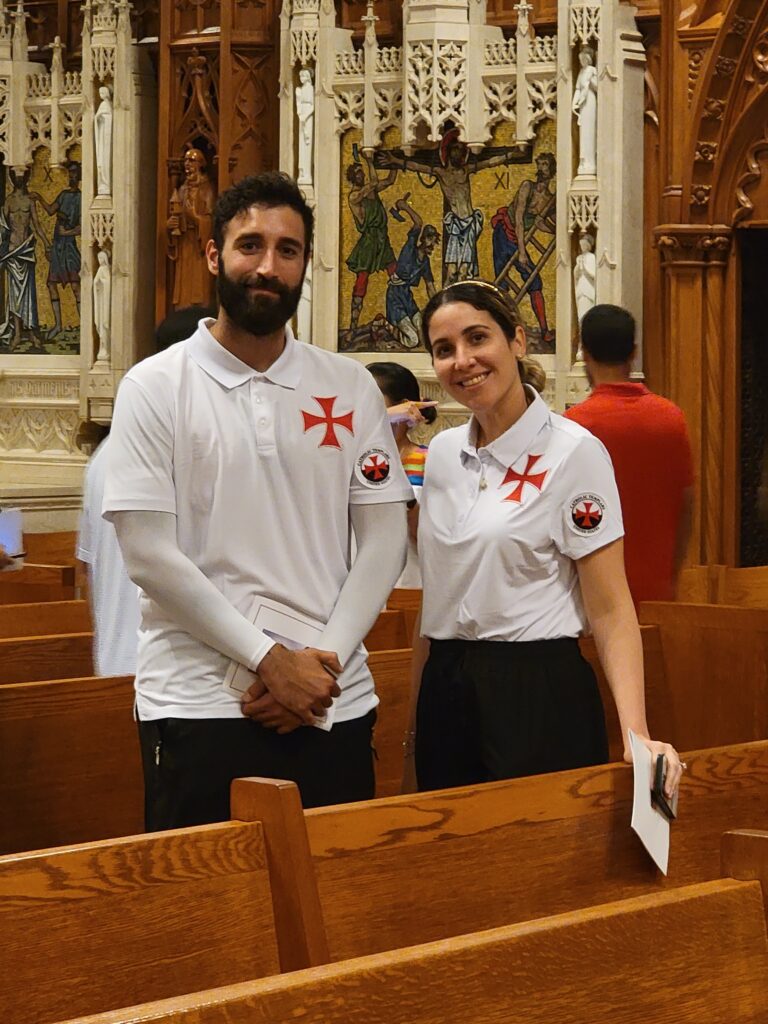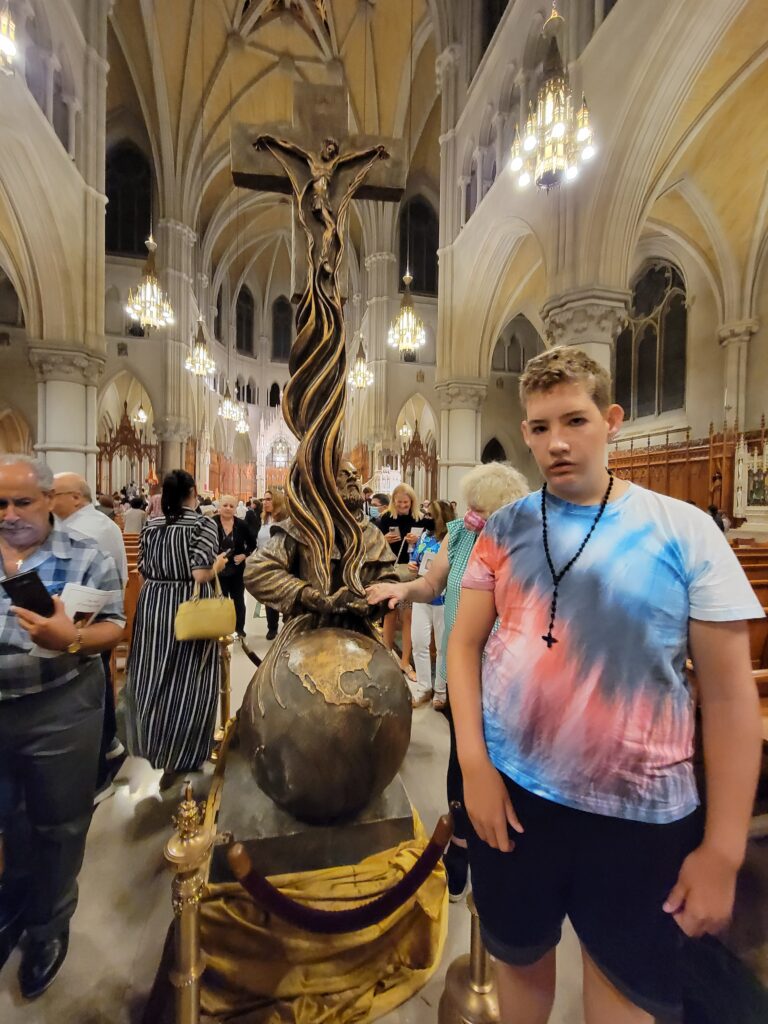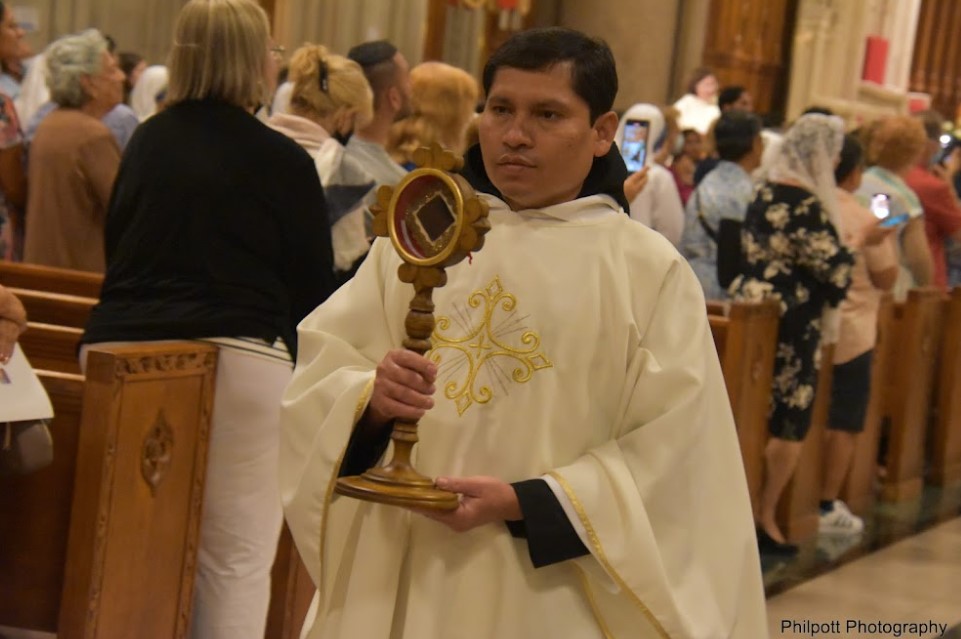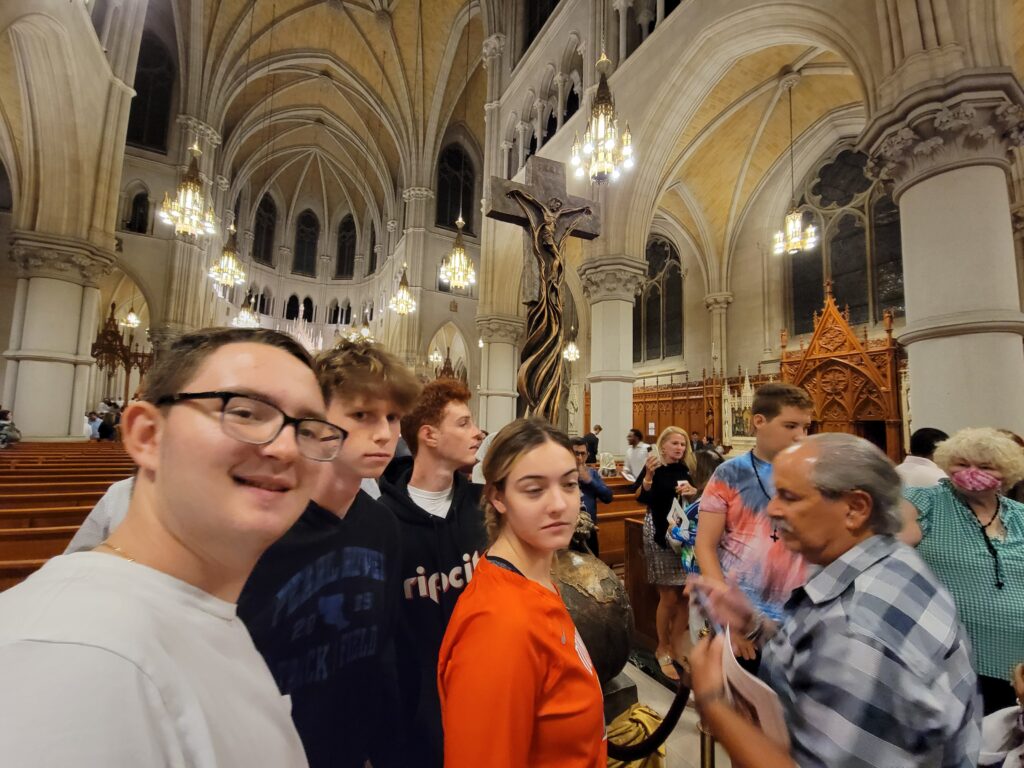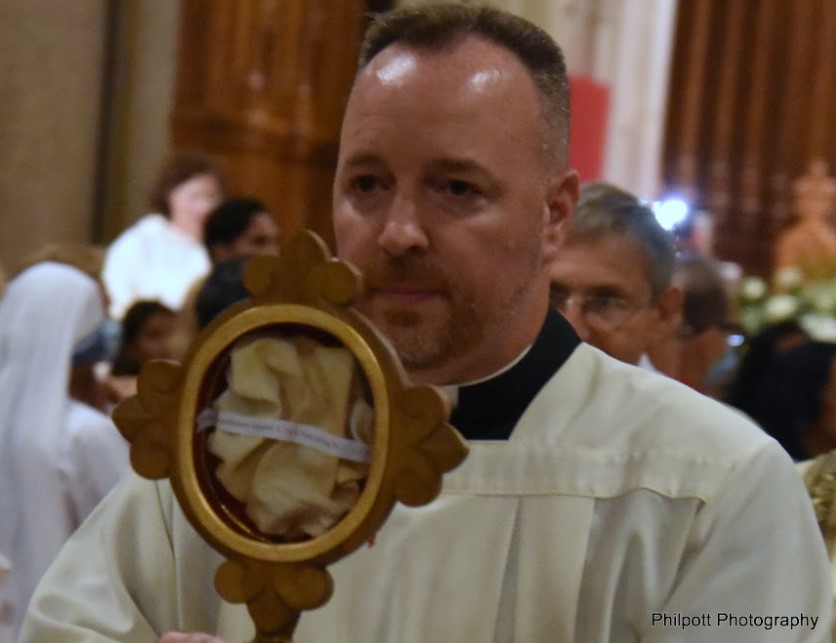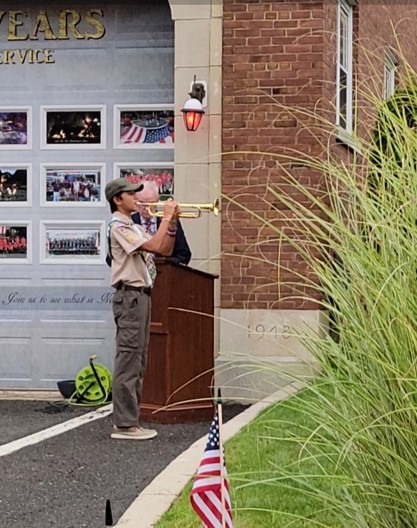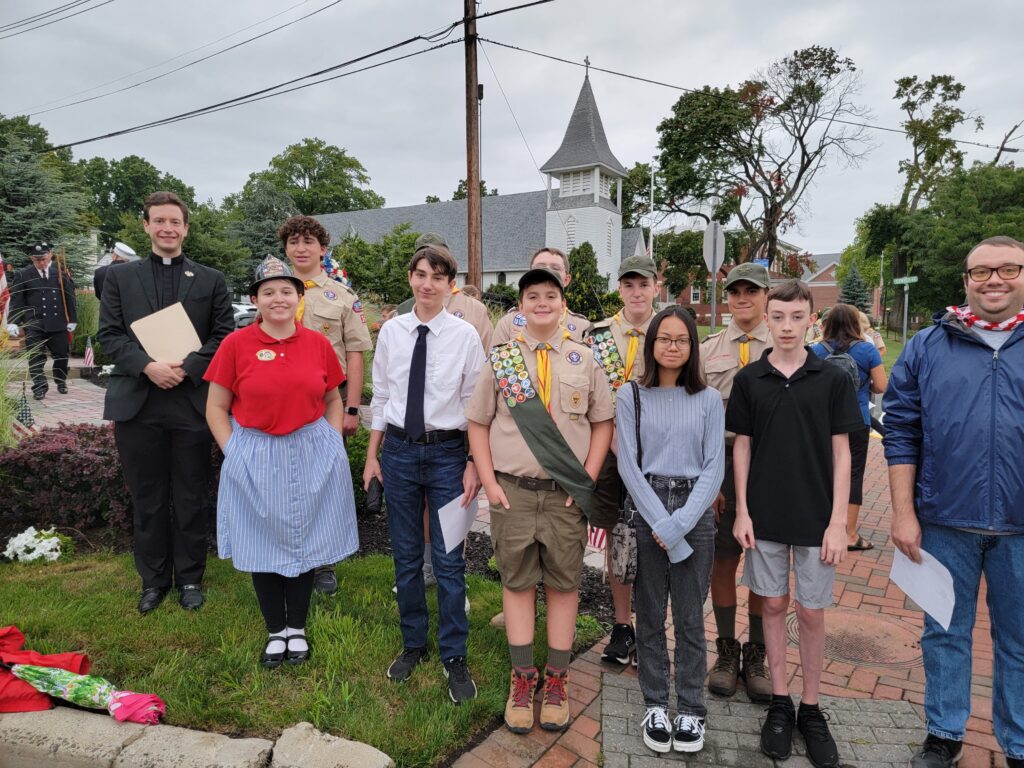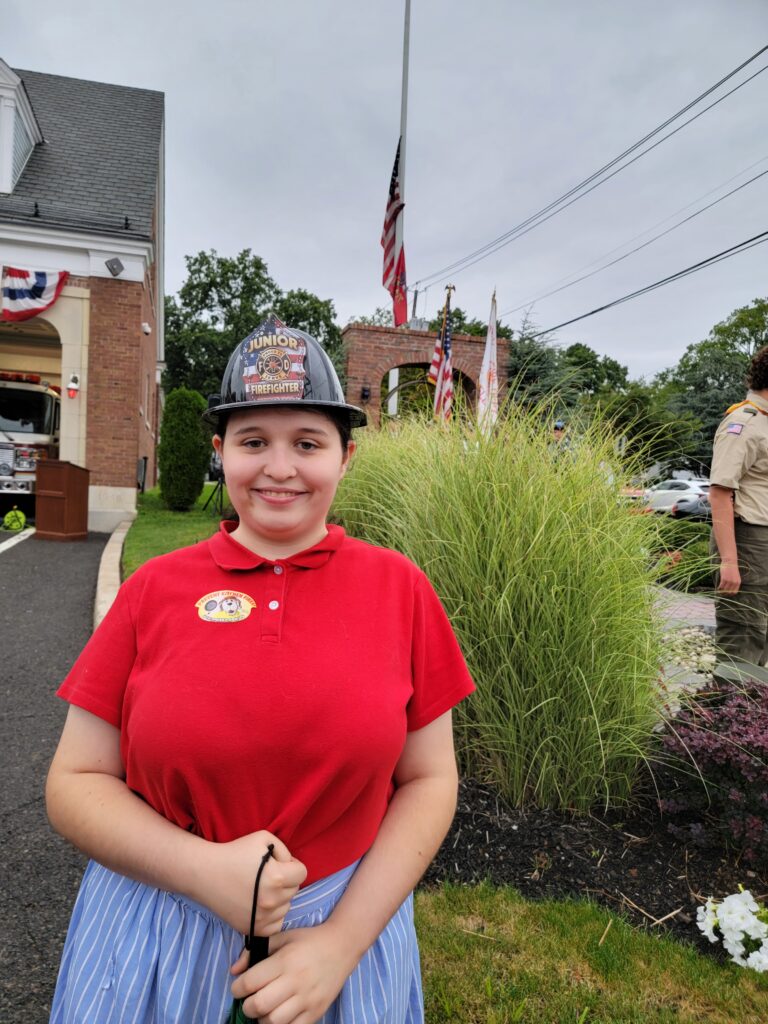 SUMMER 2022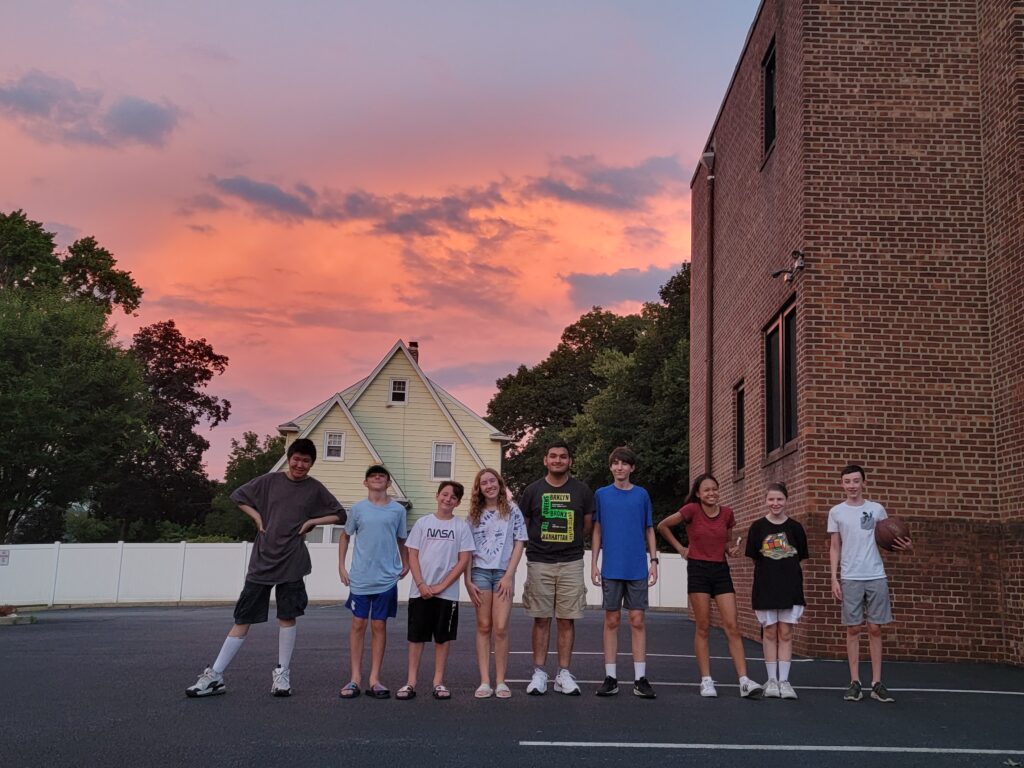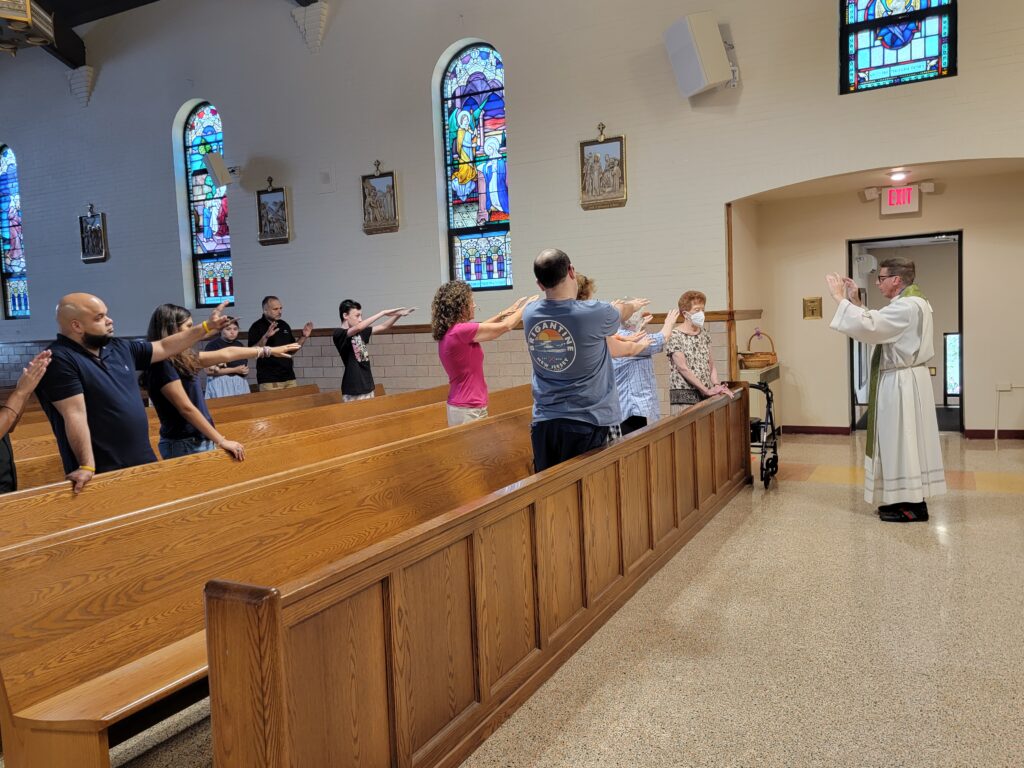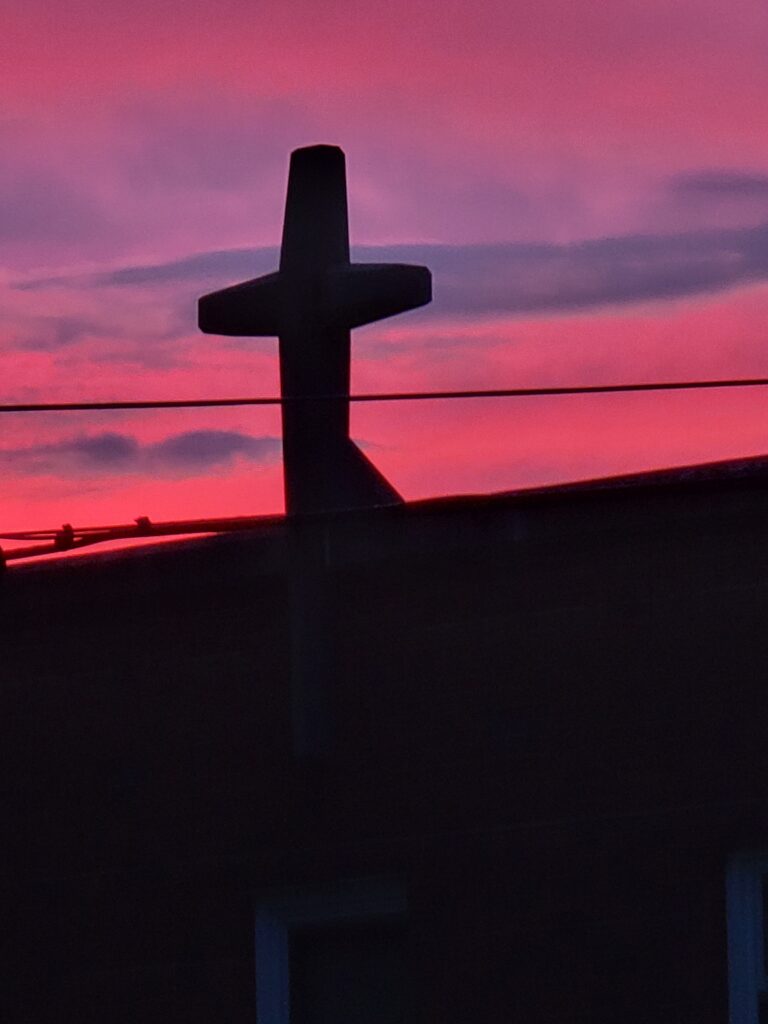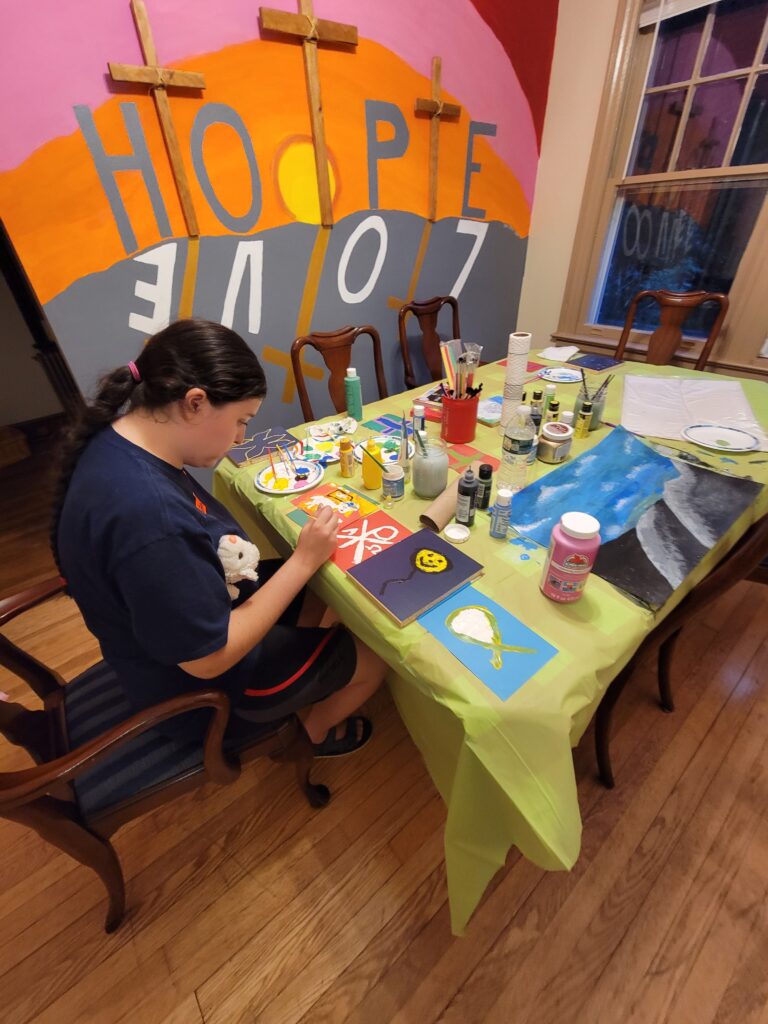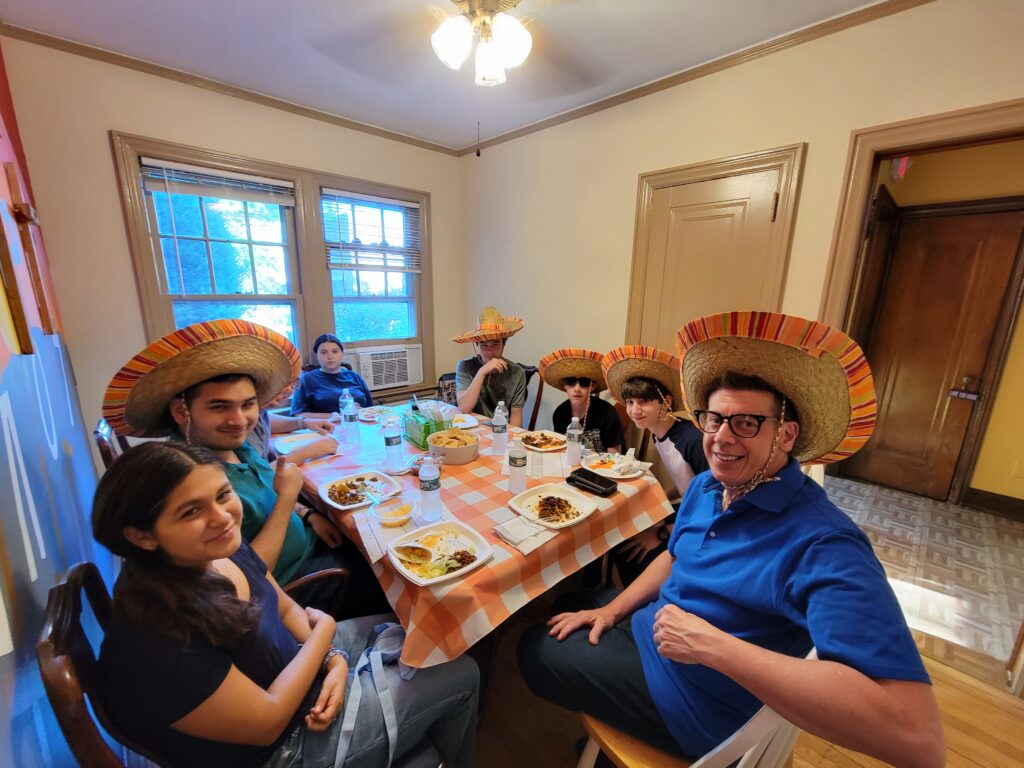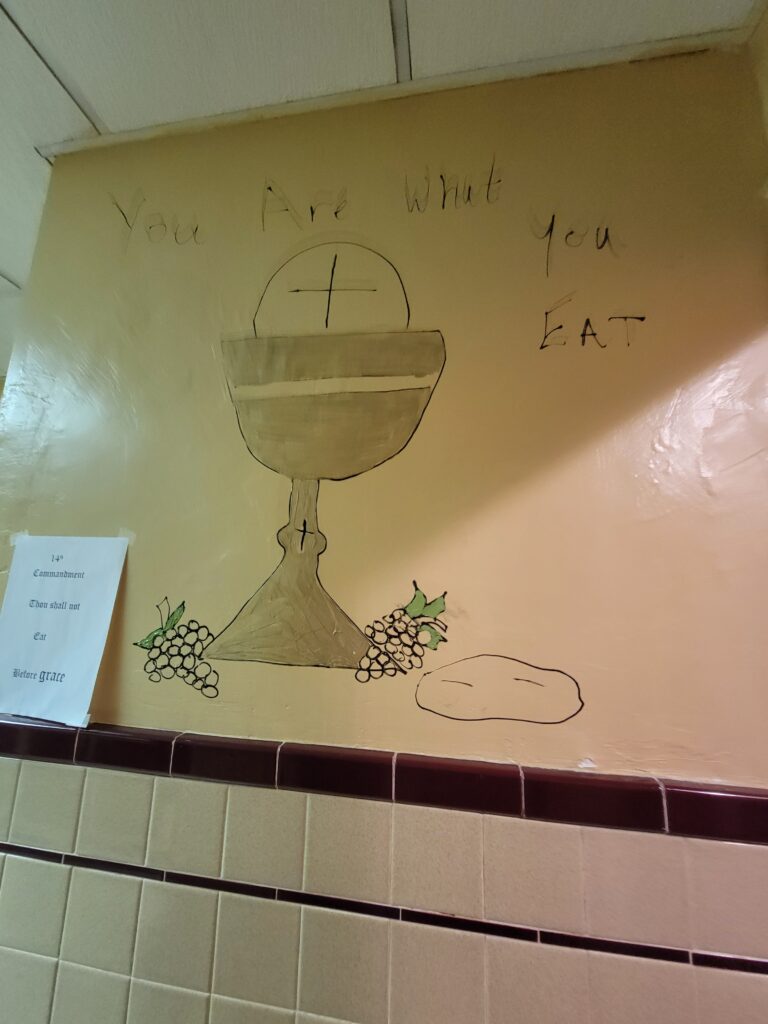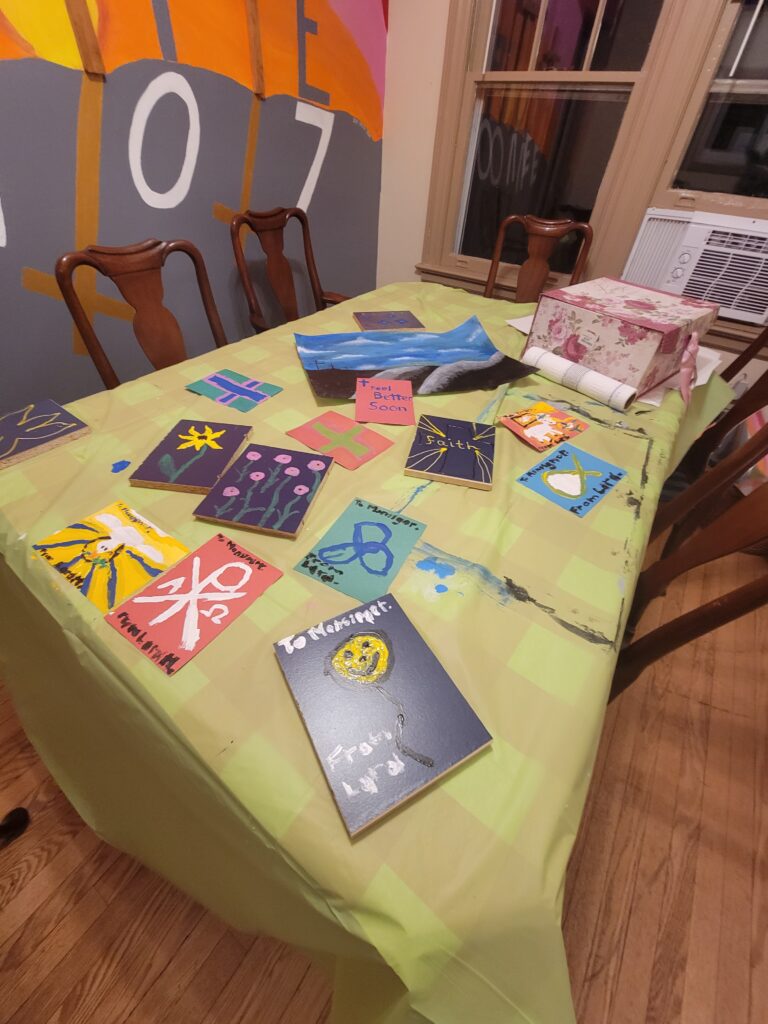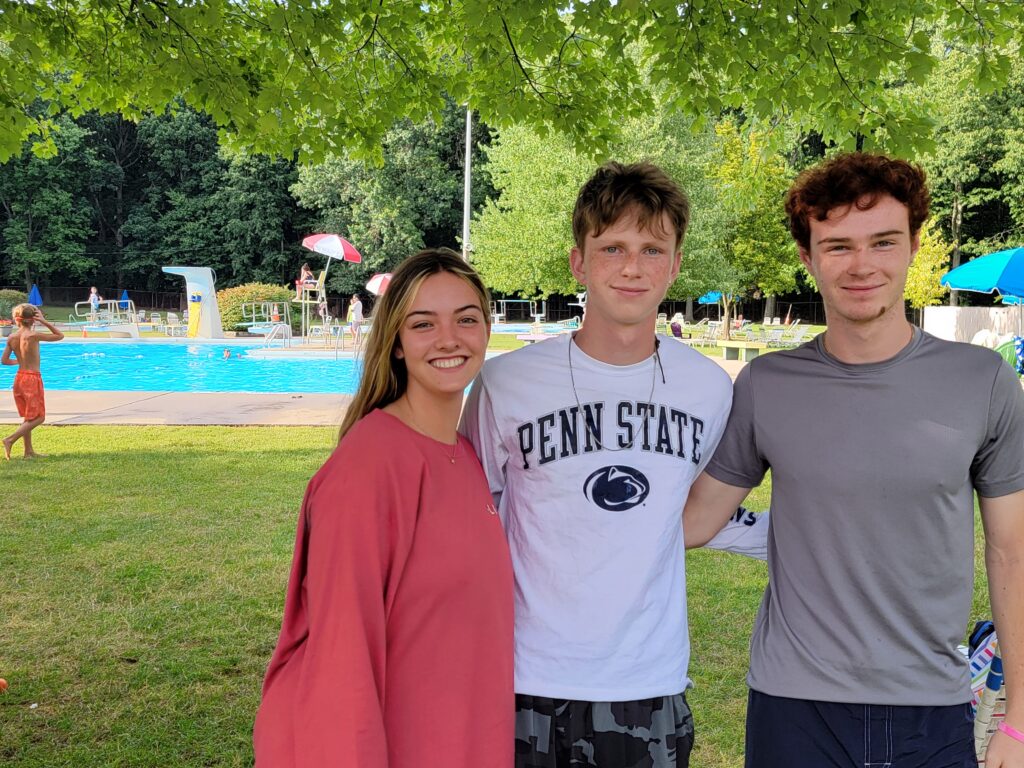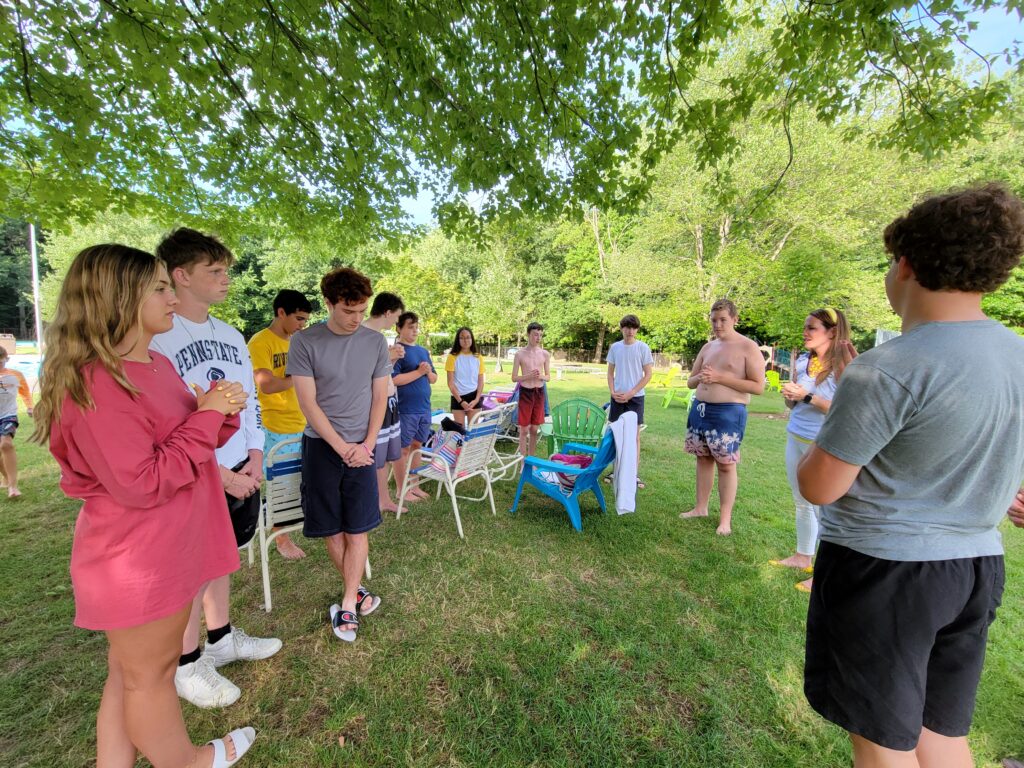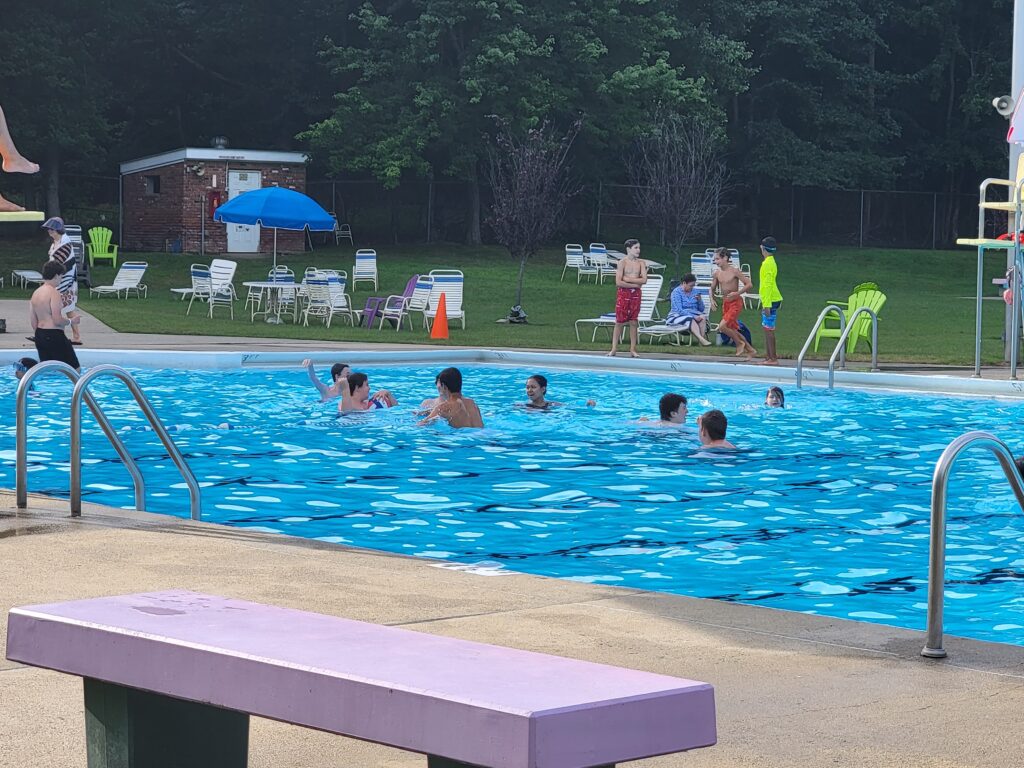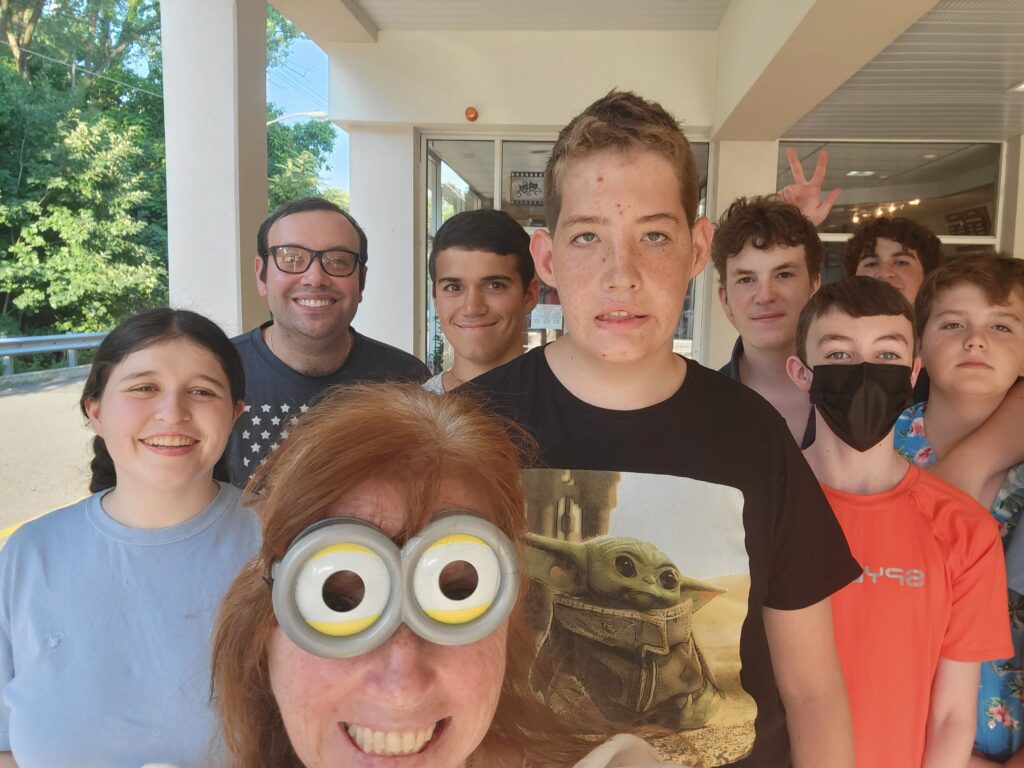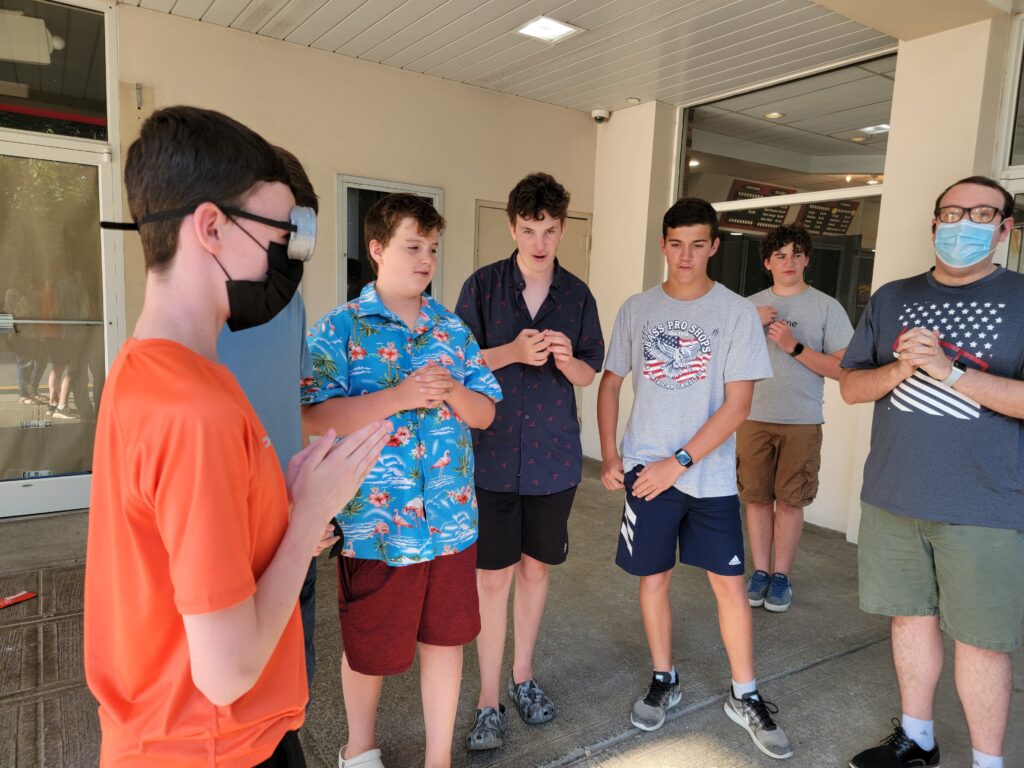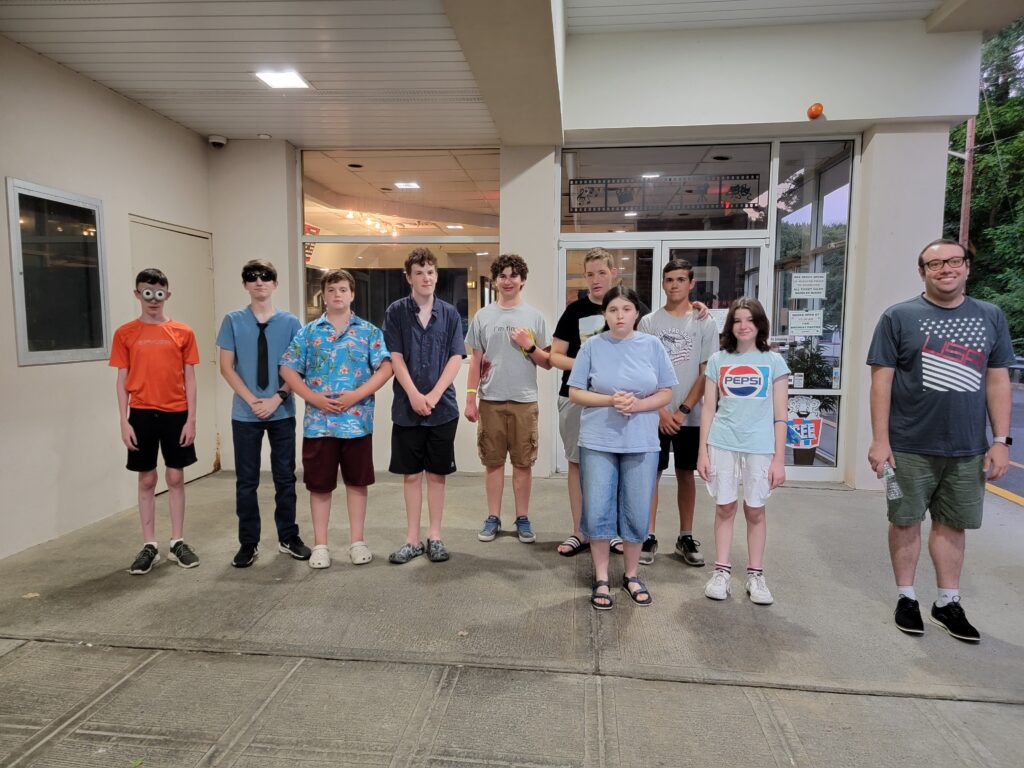 JUNE 2022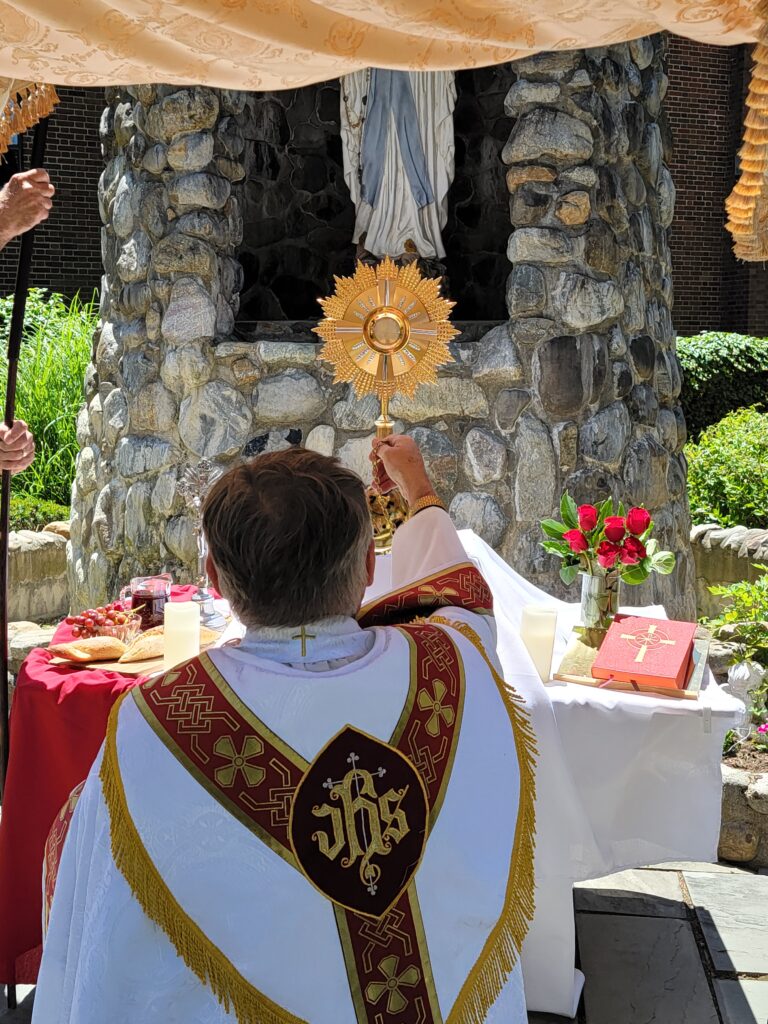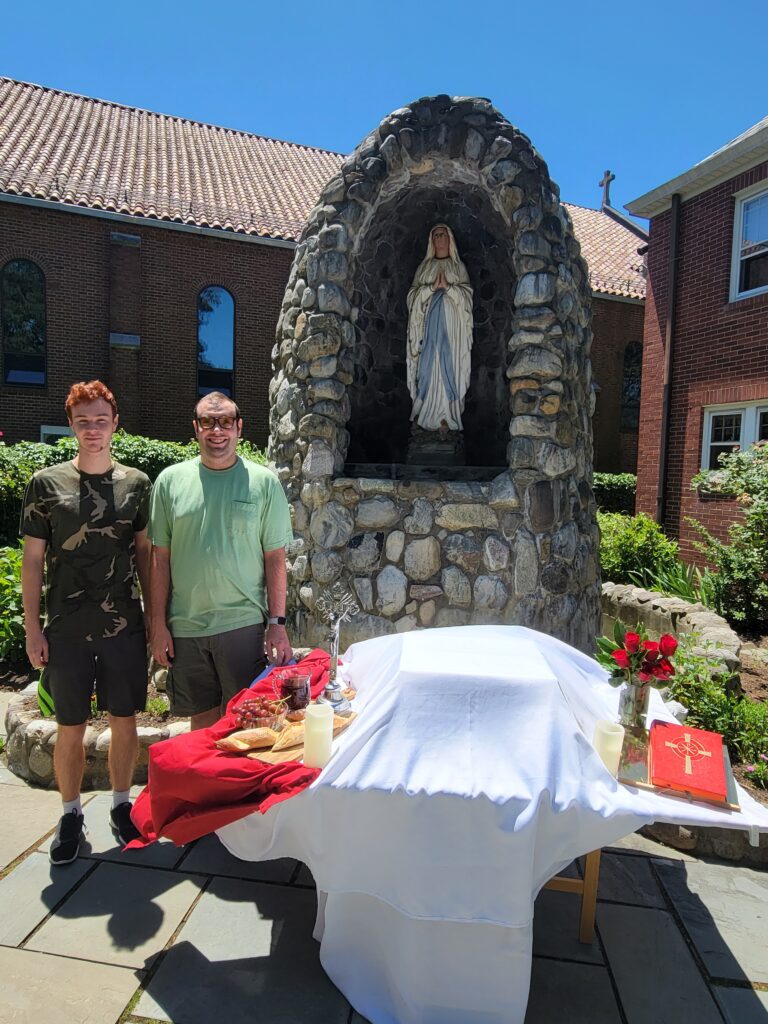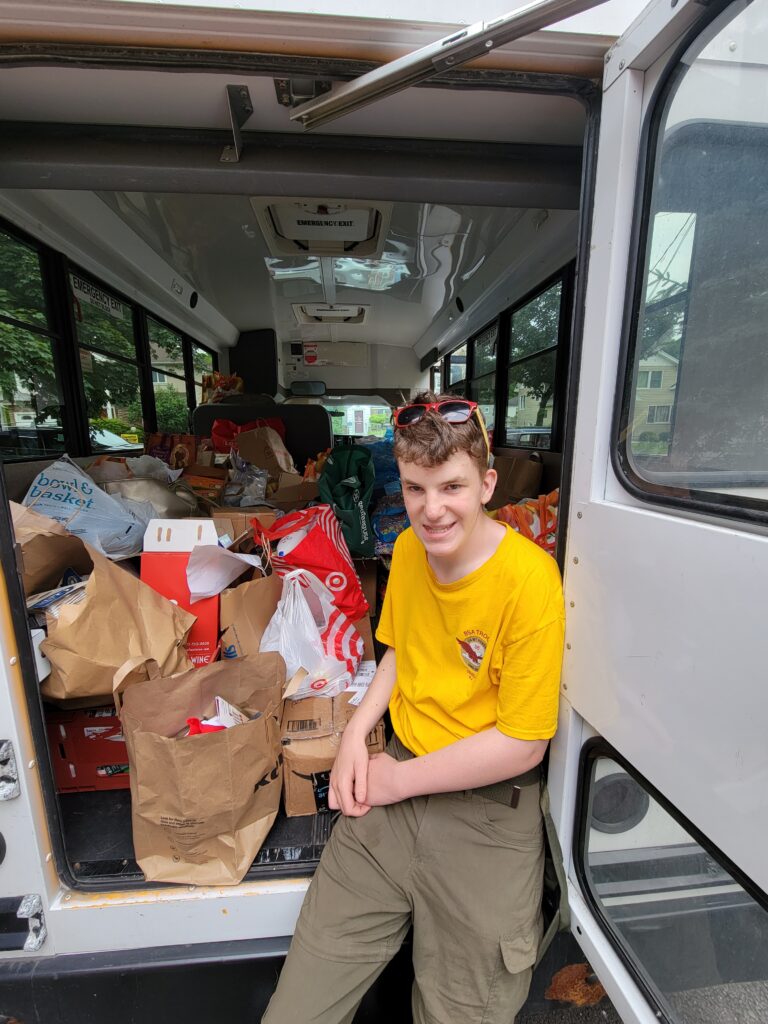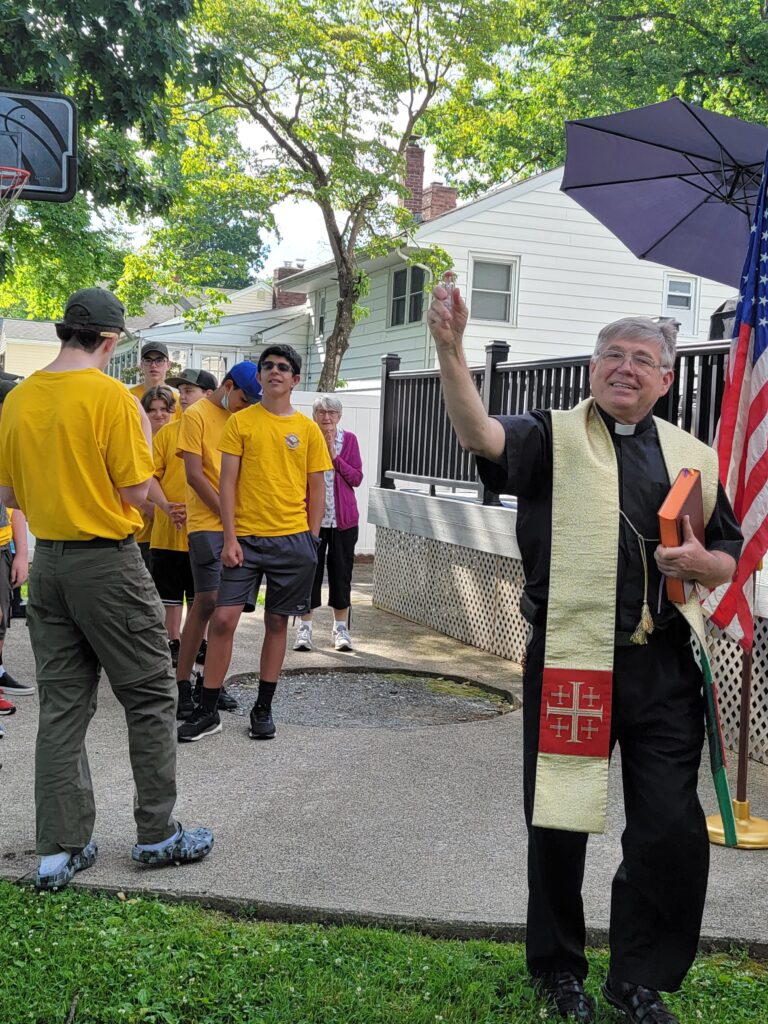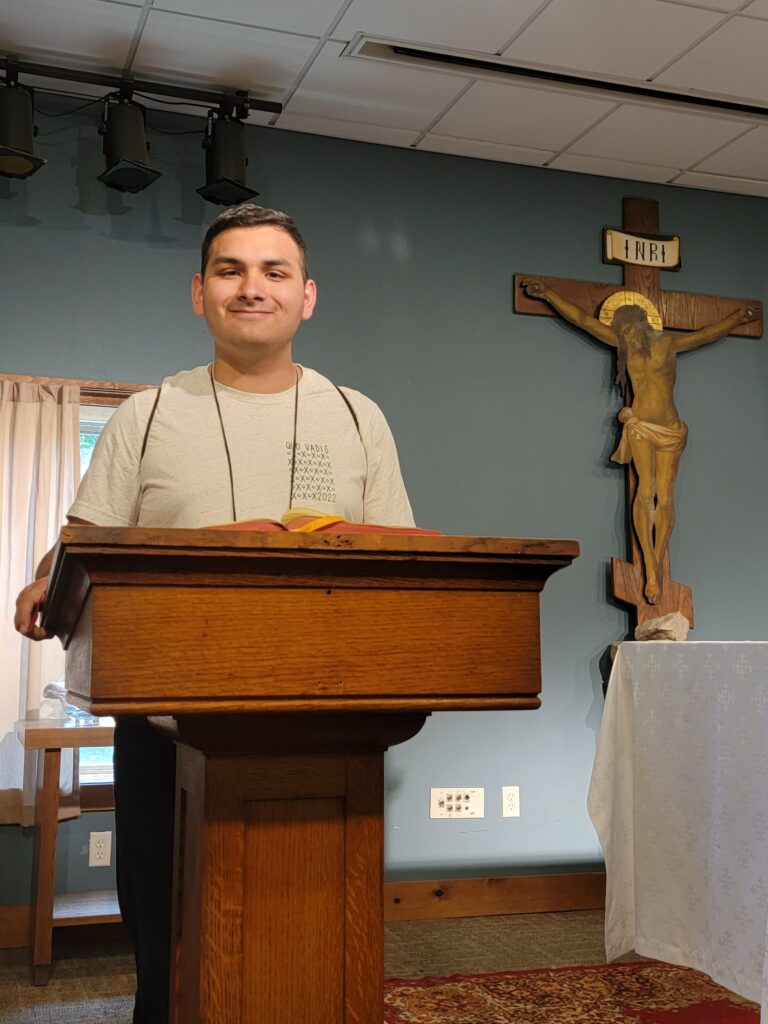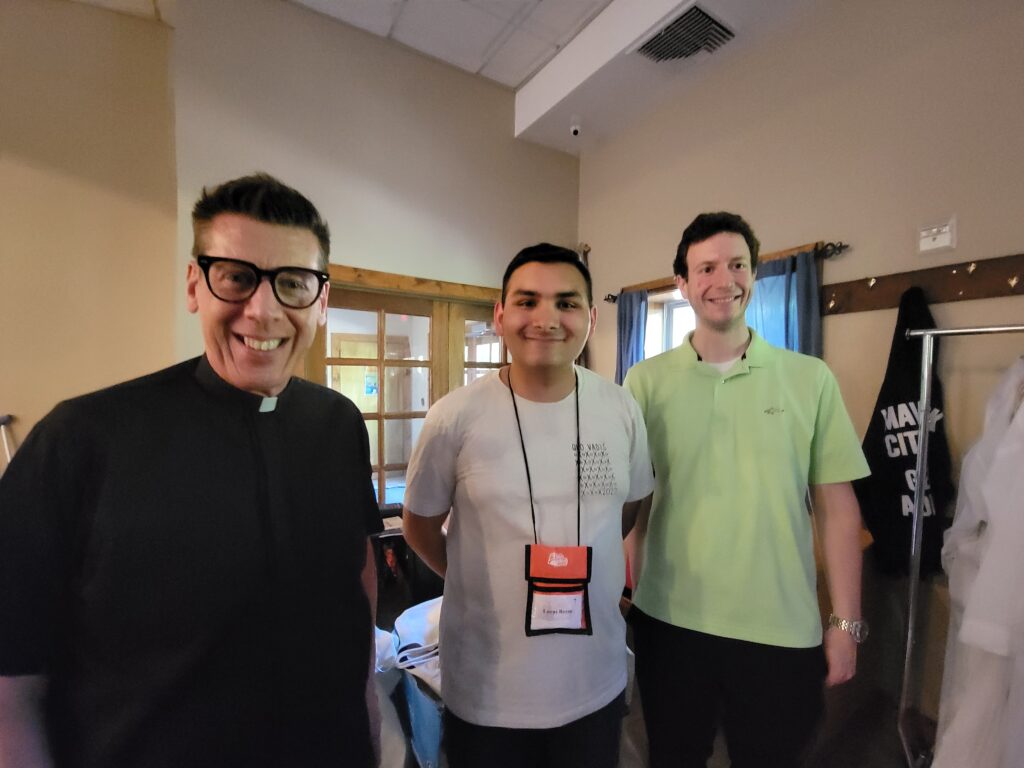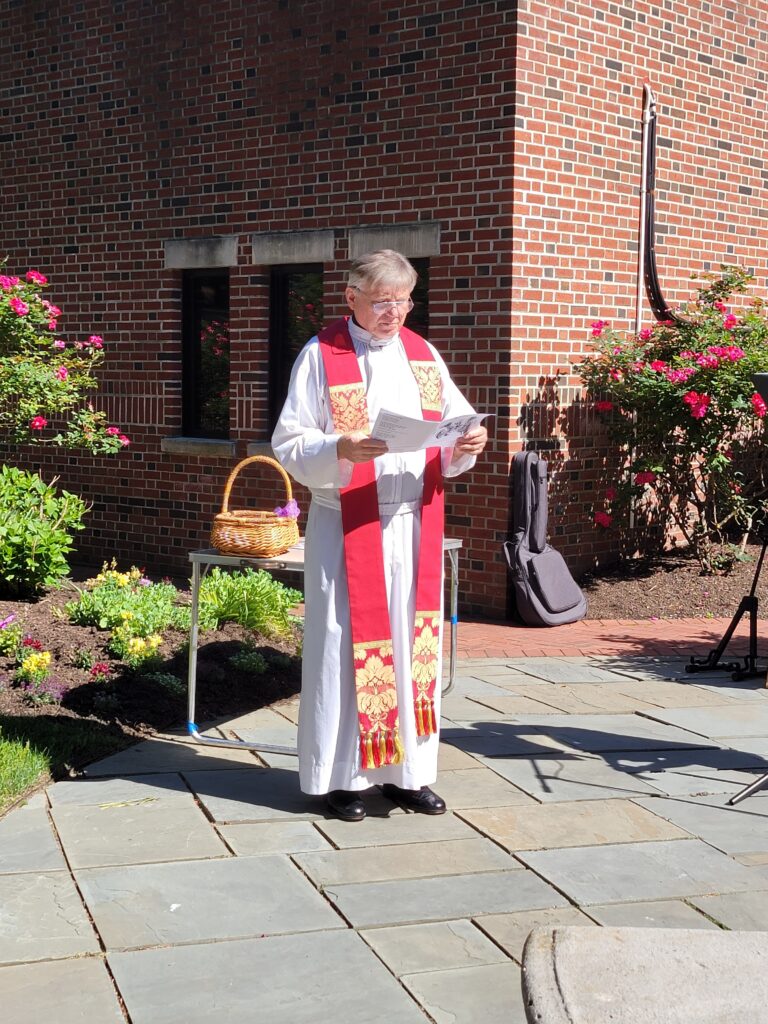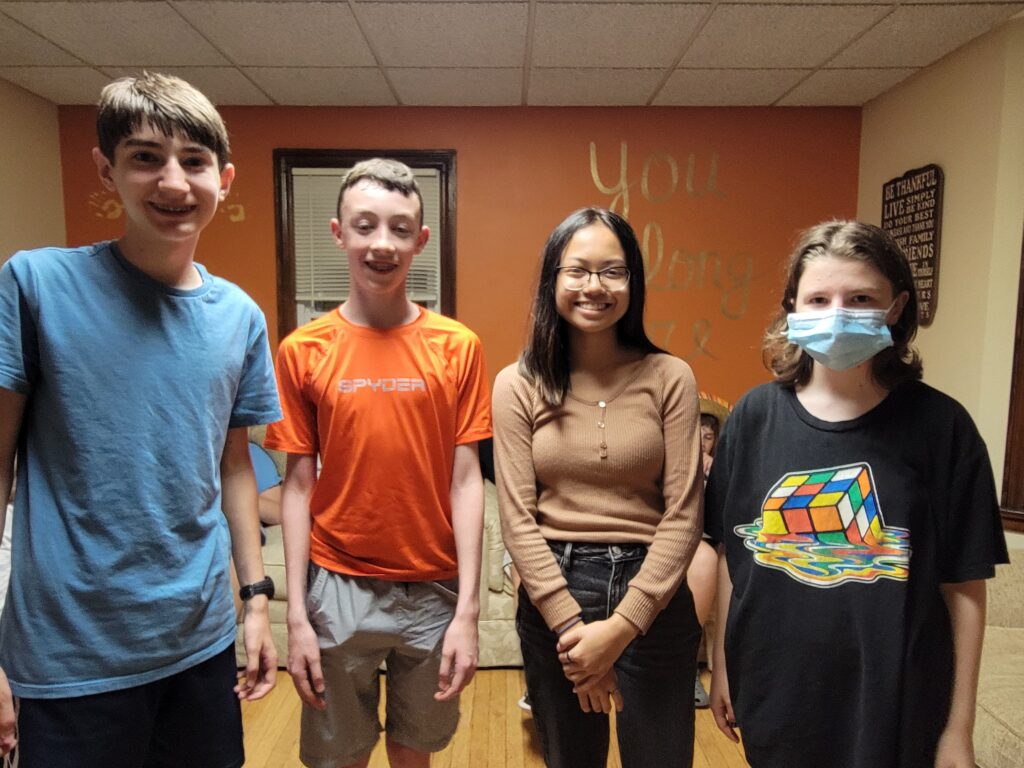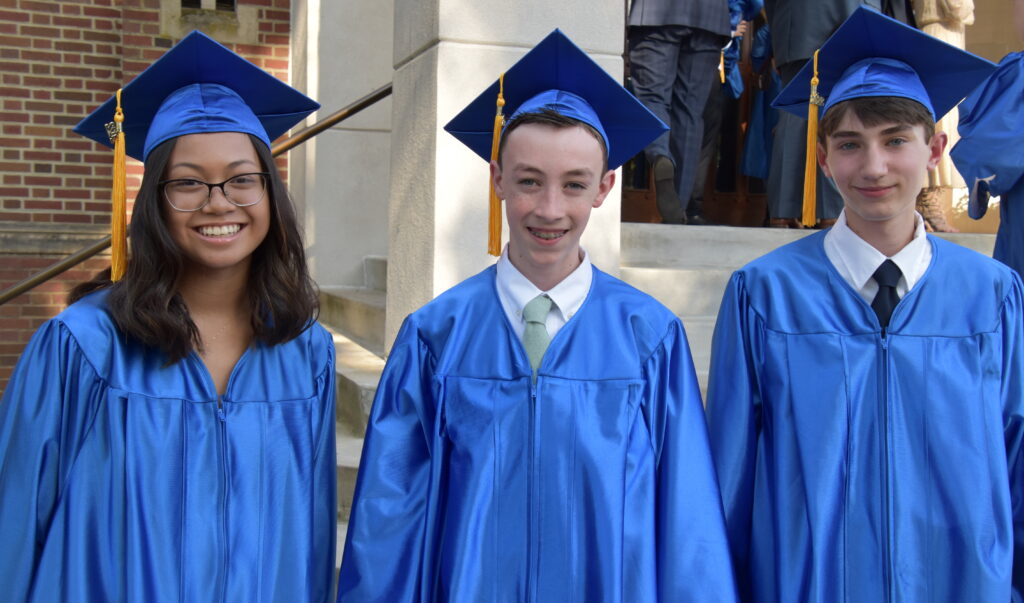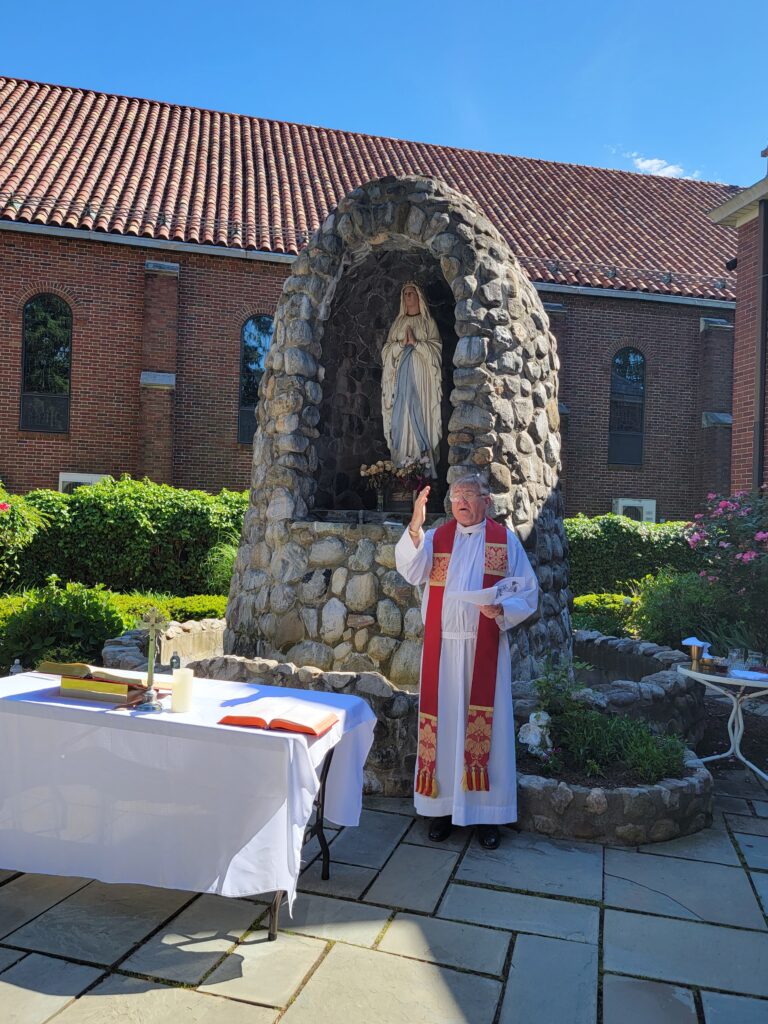 MAY 2022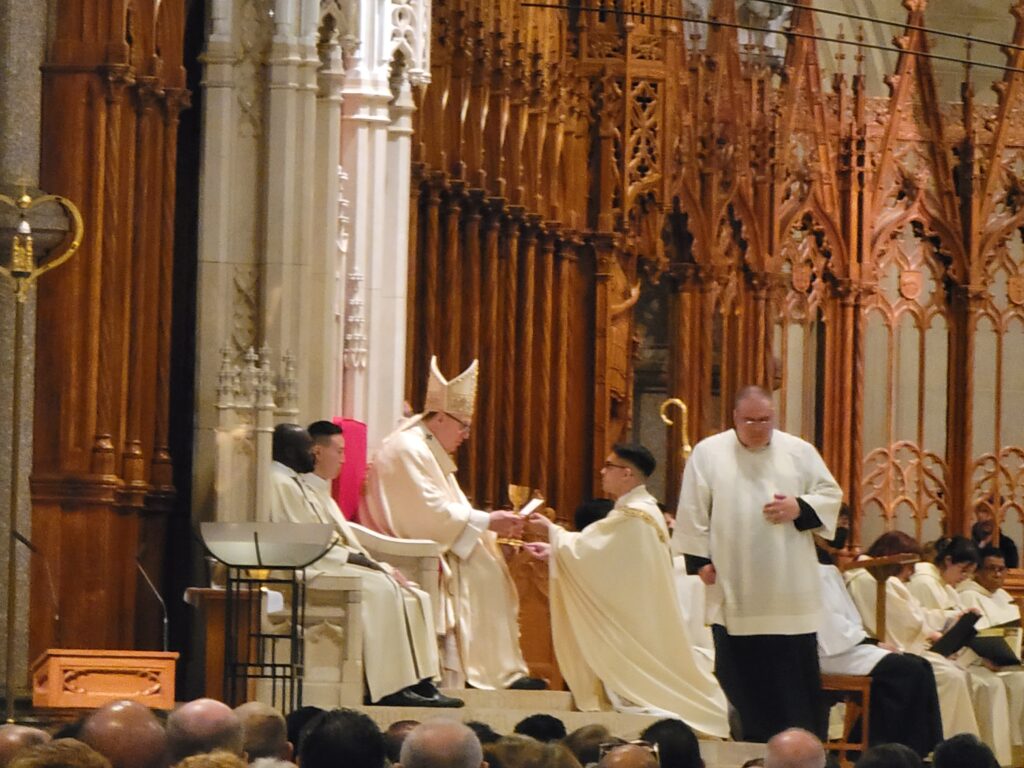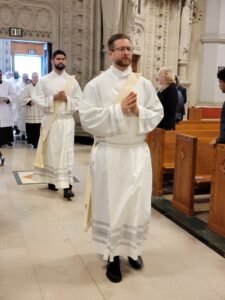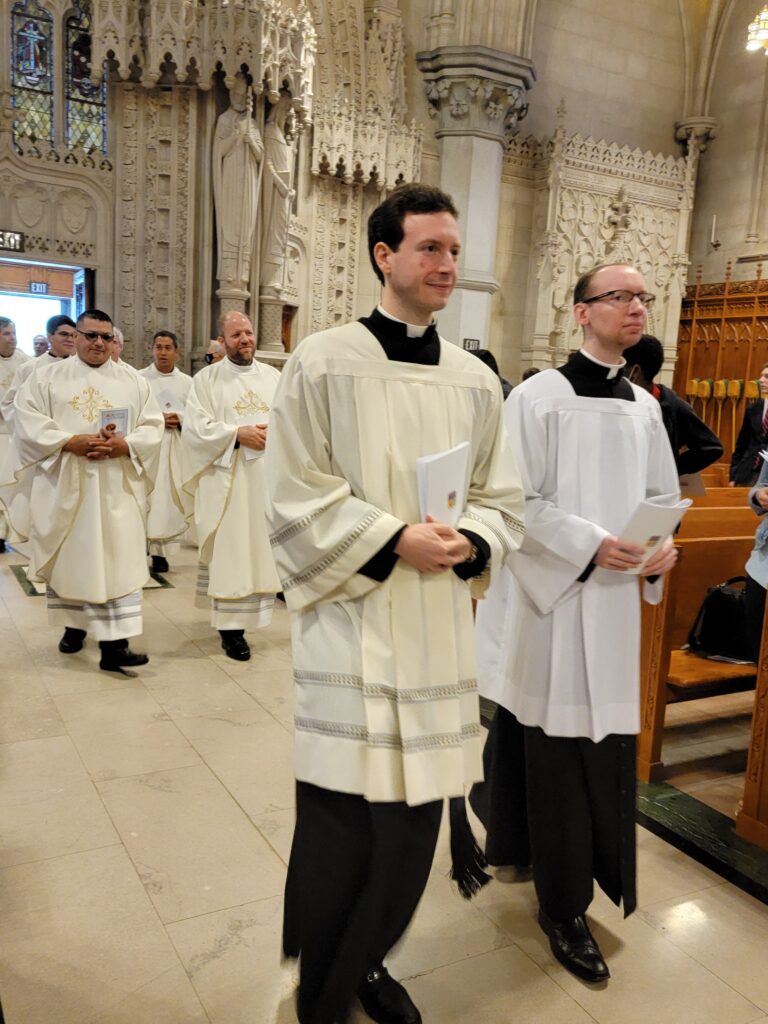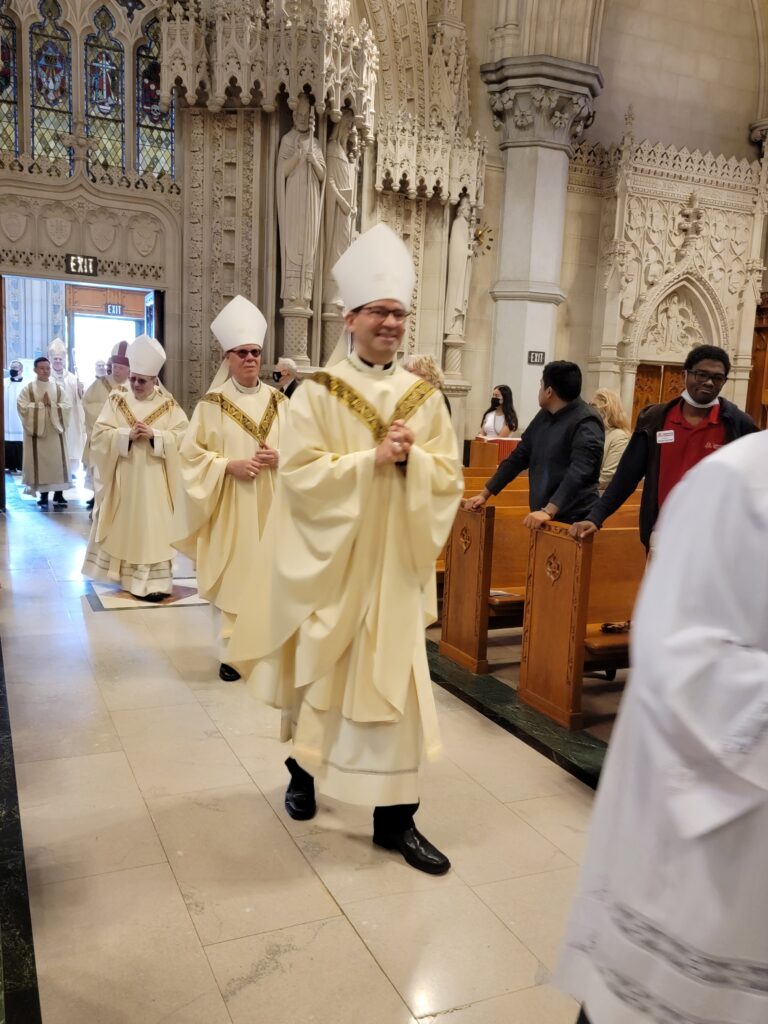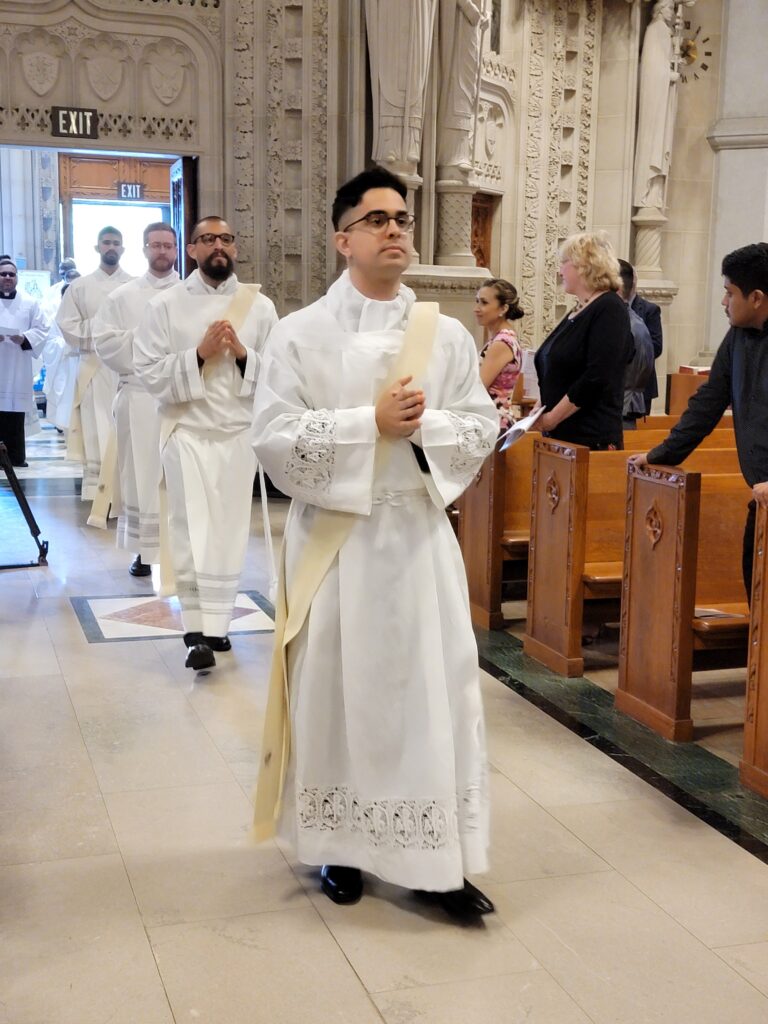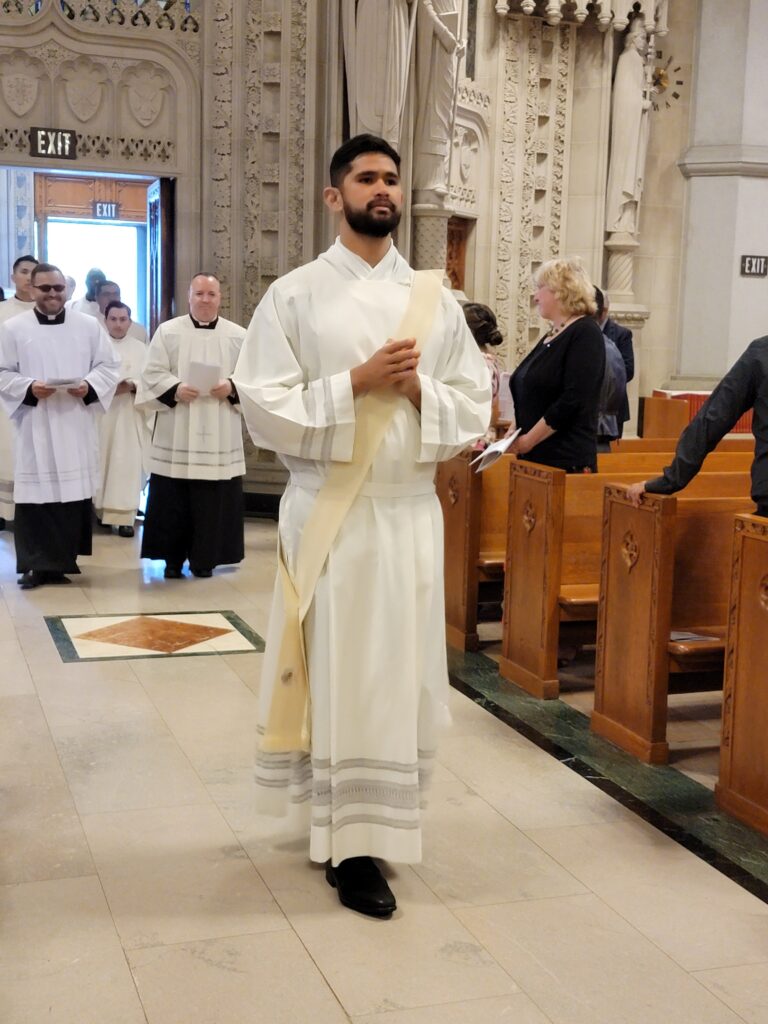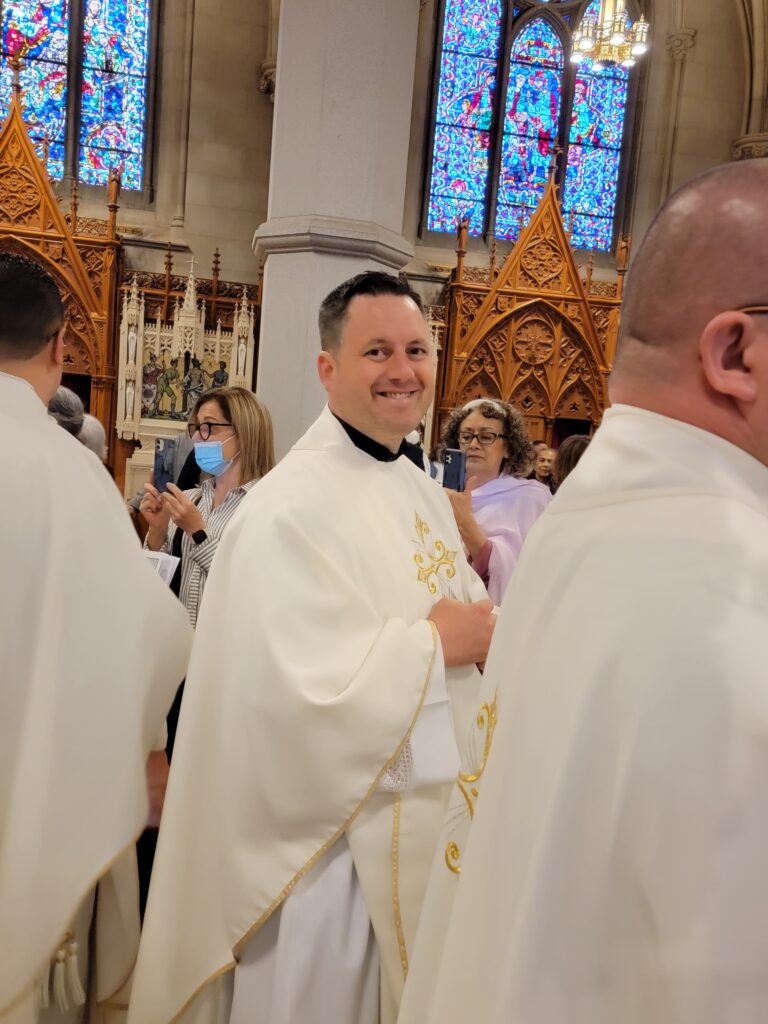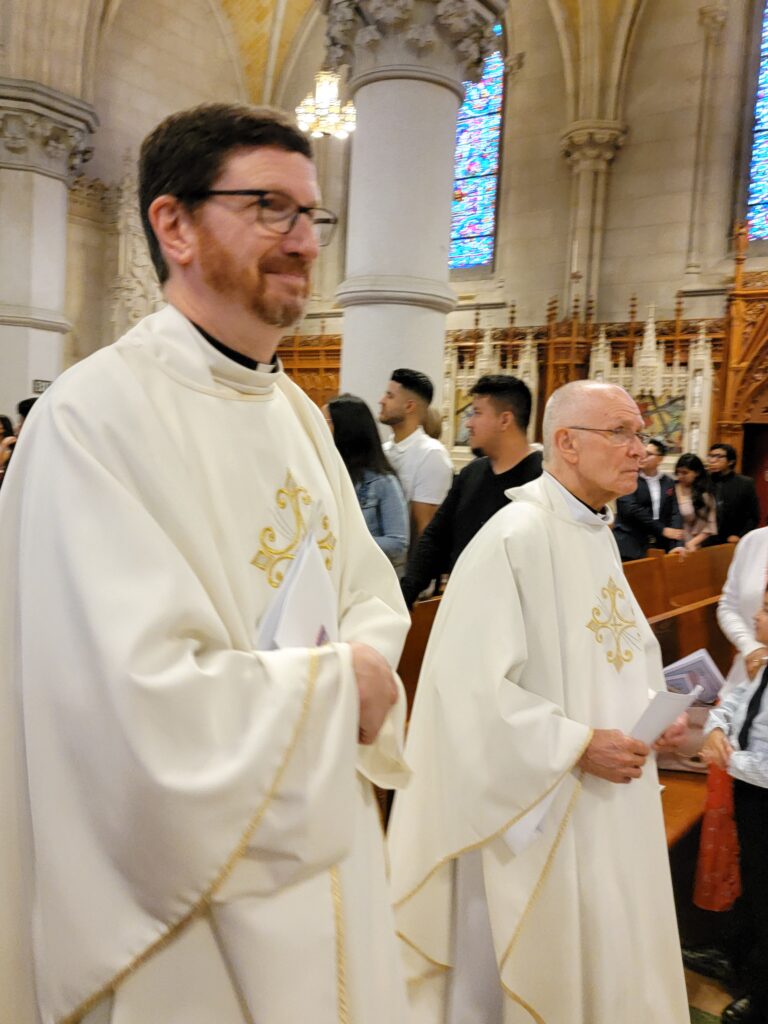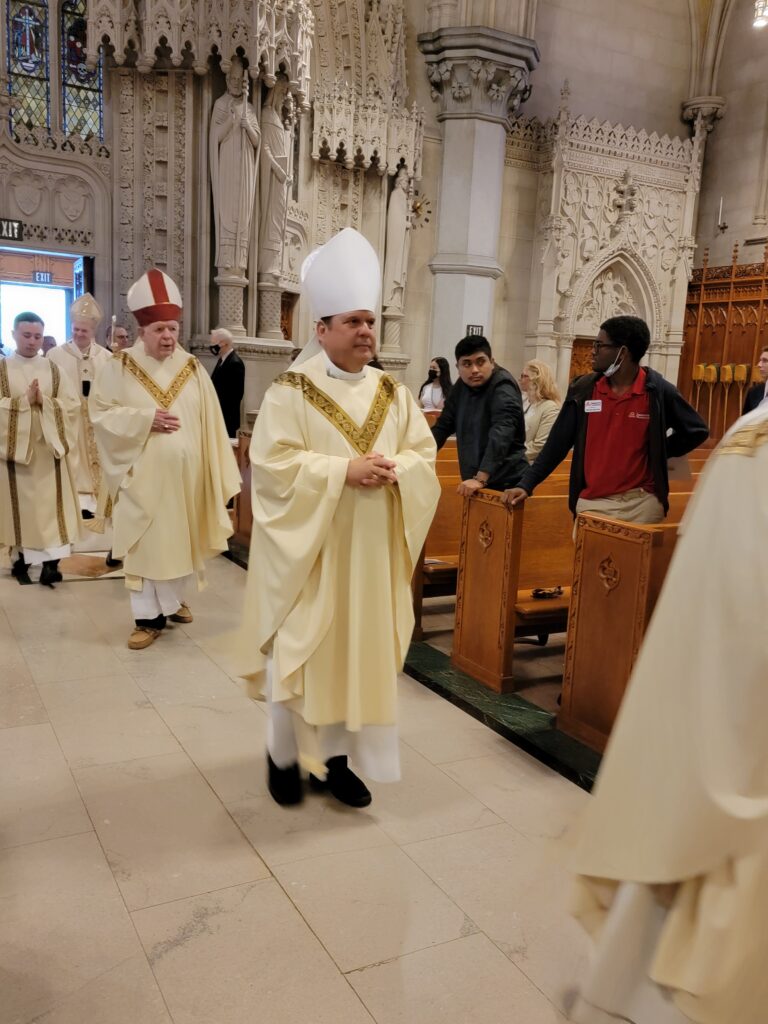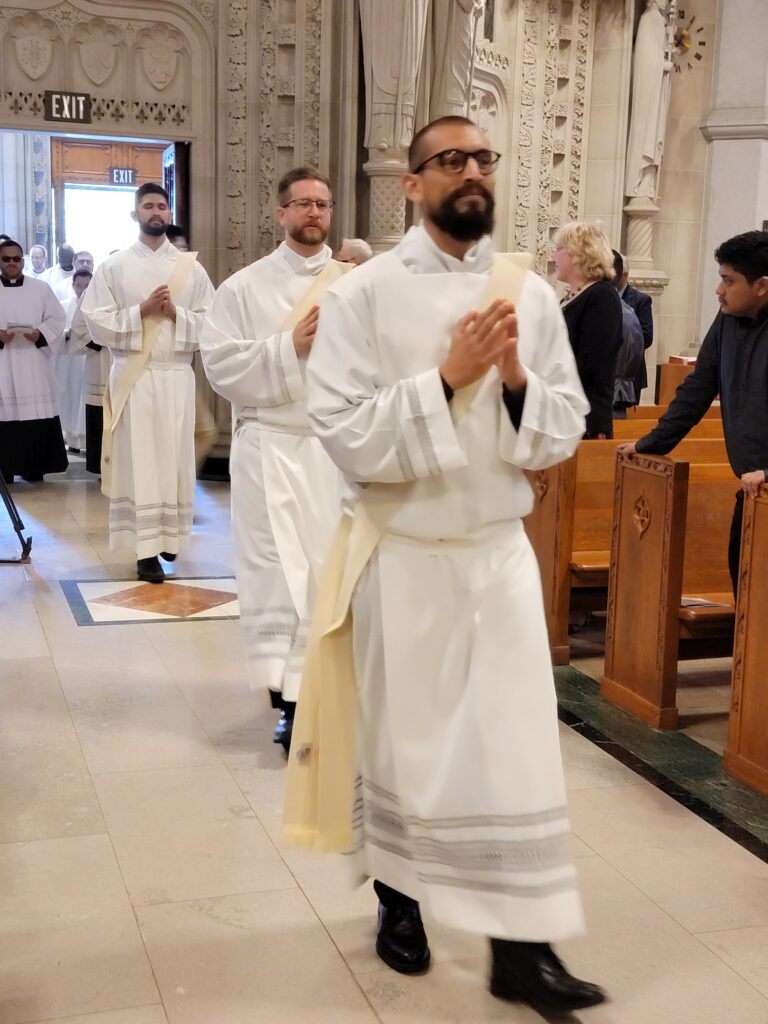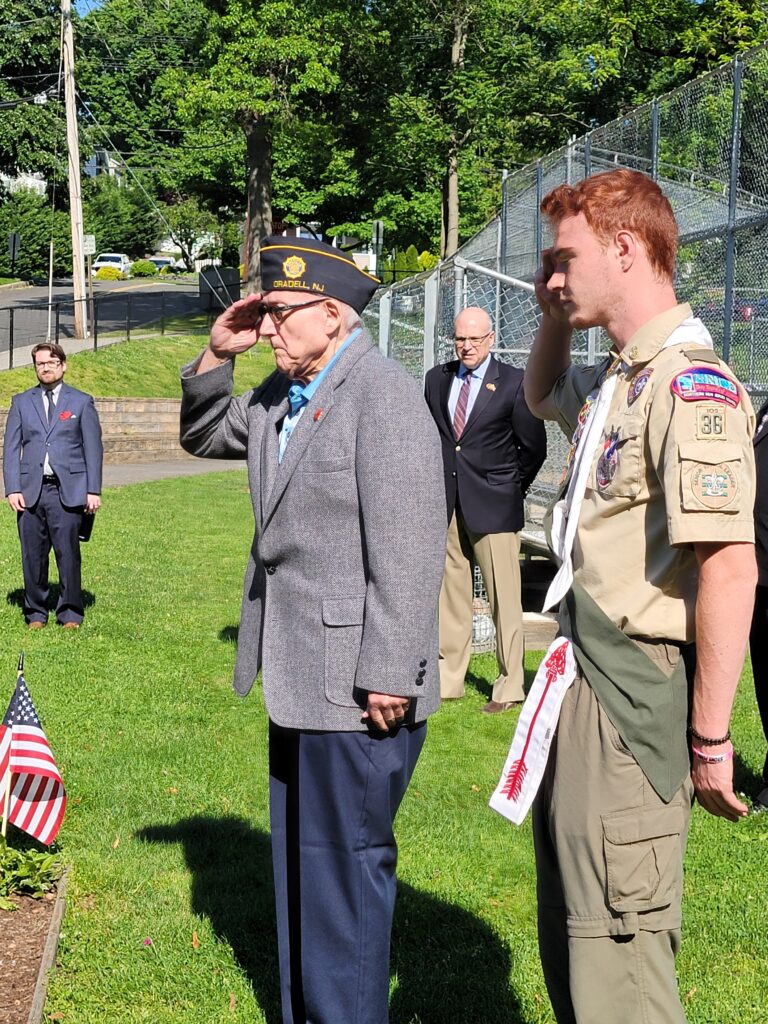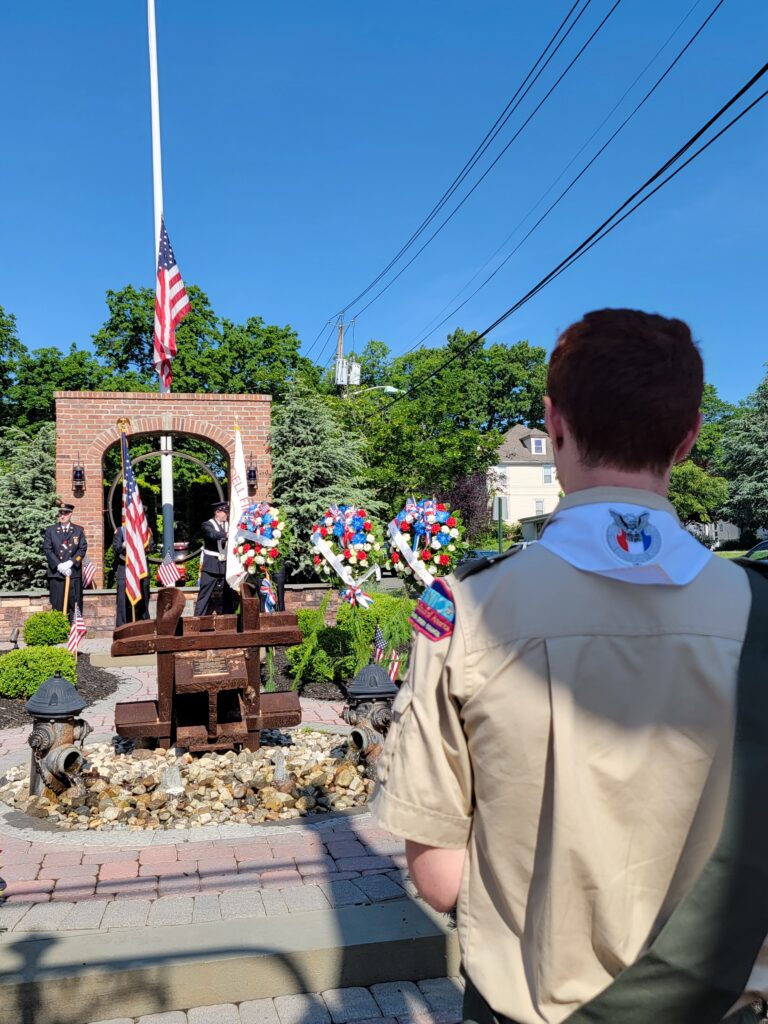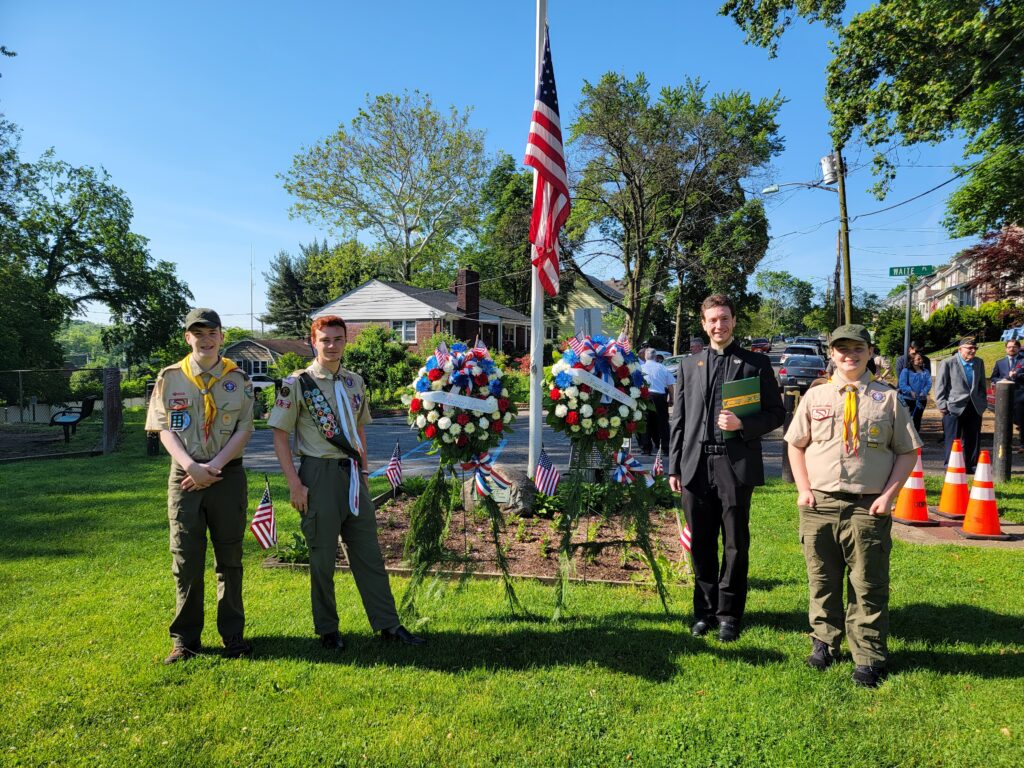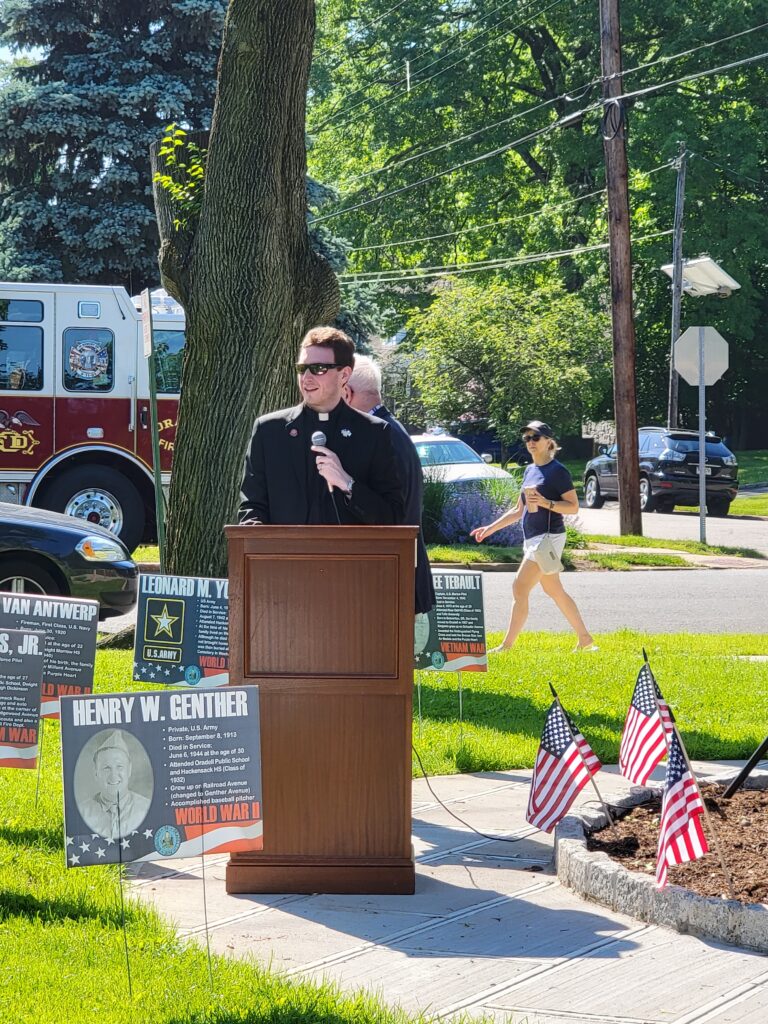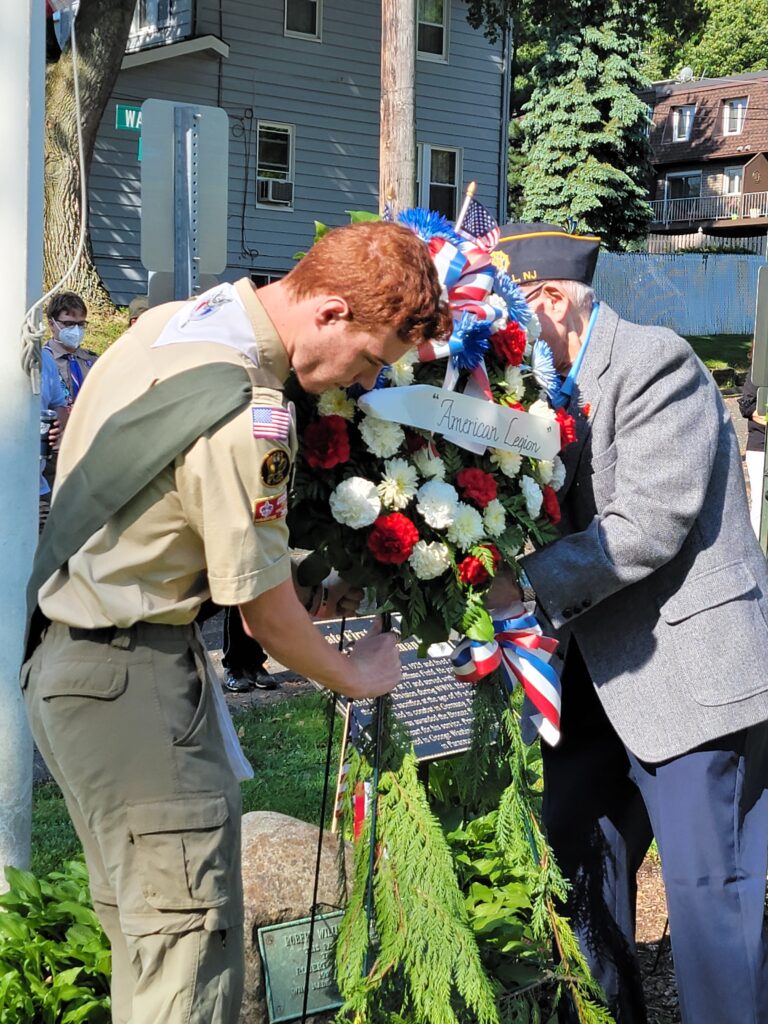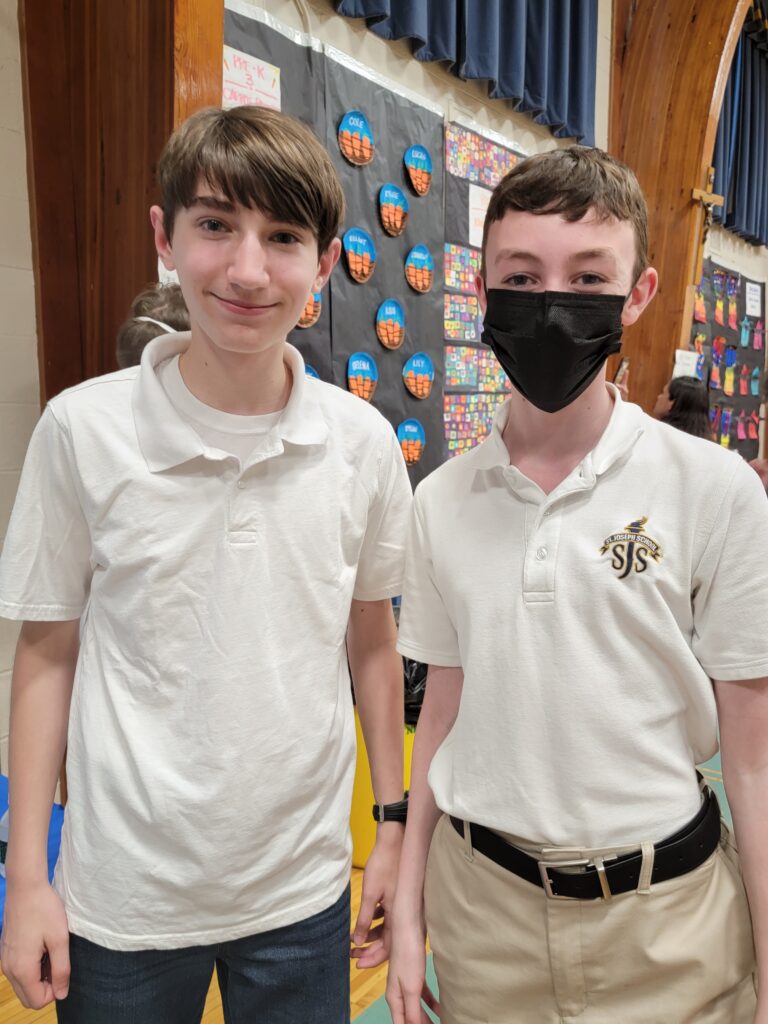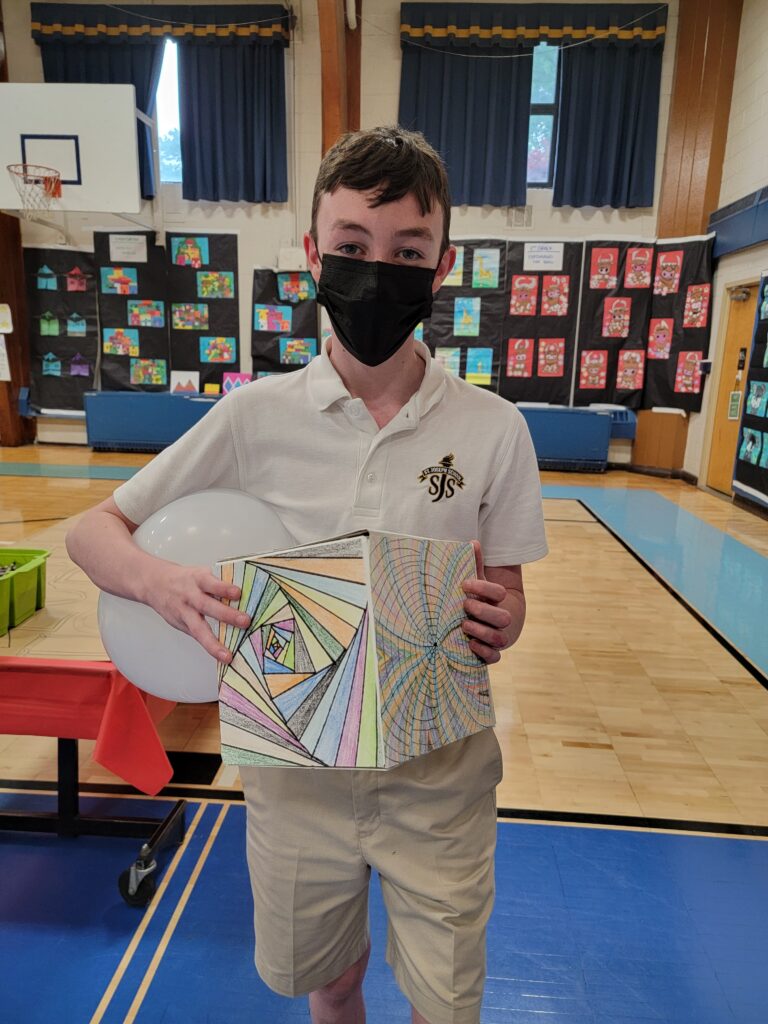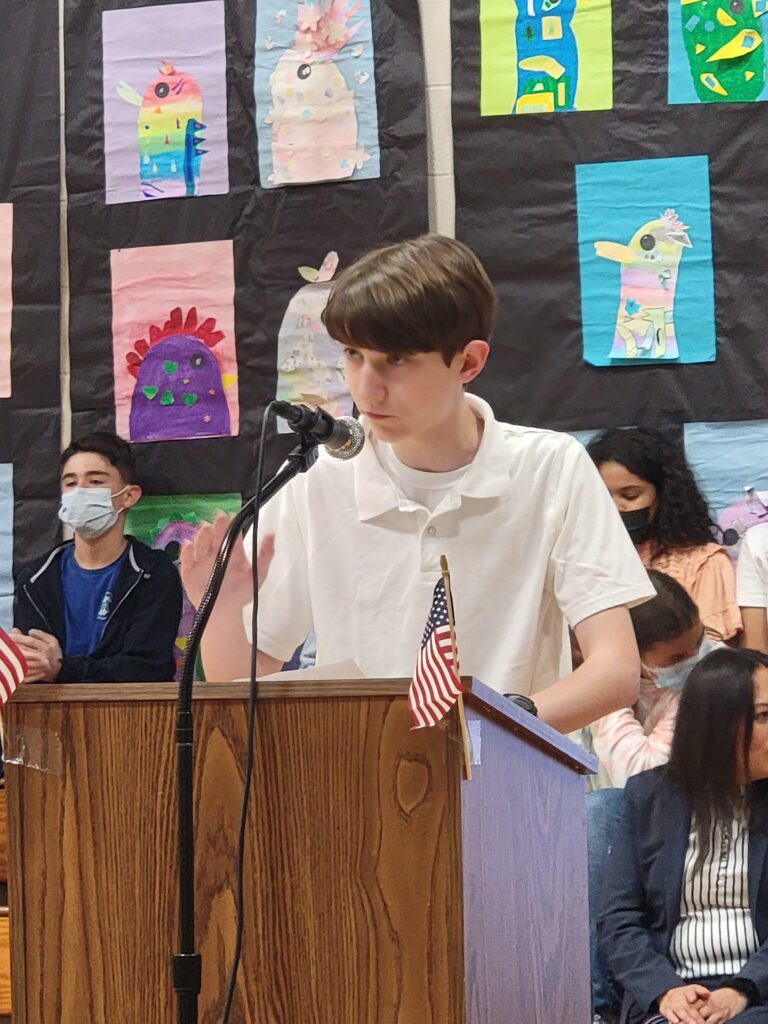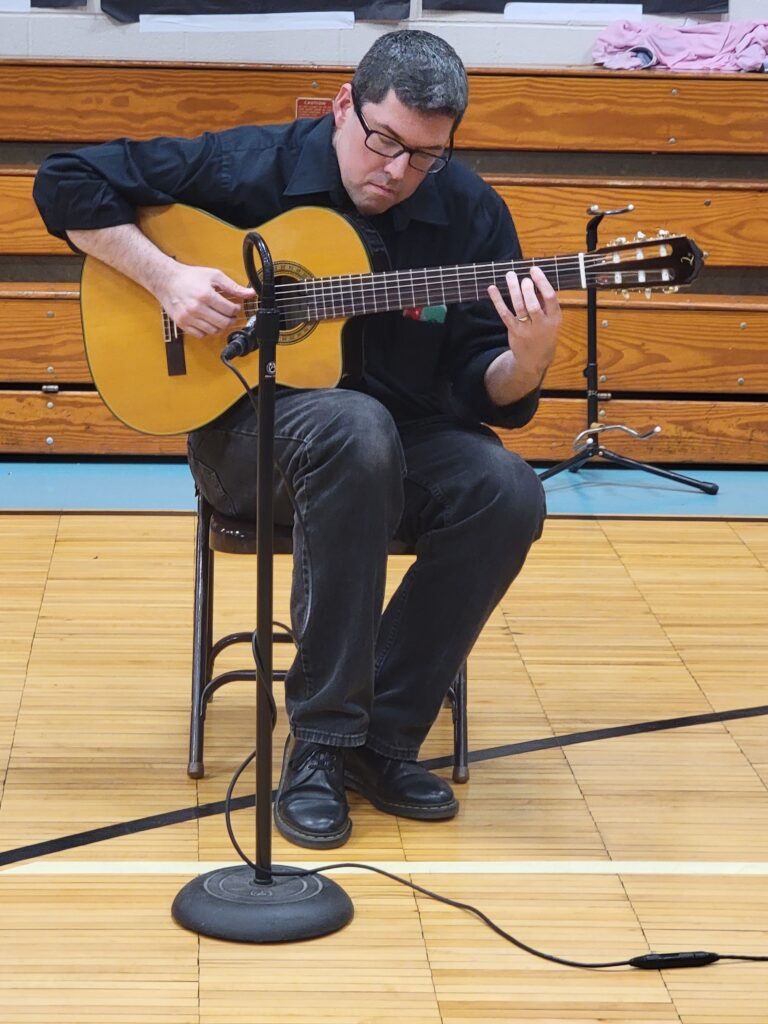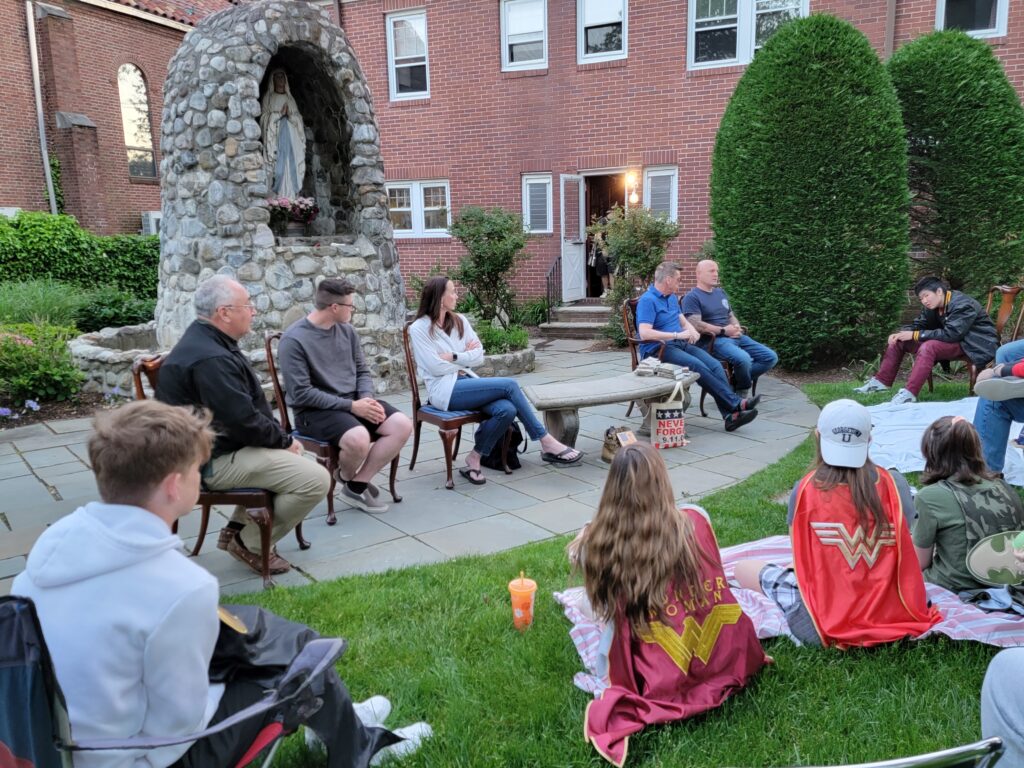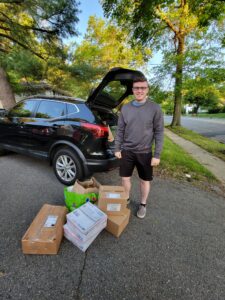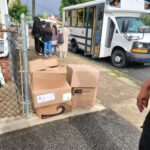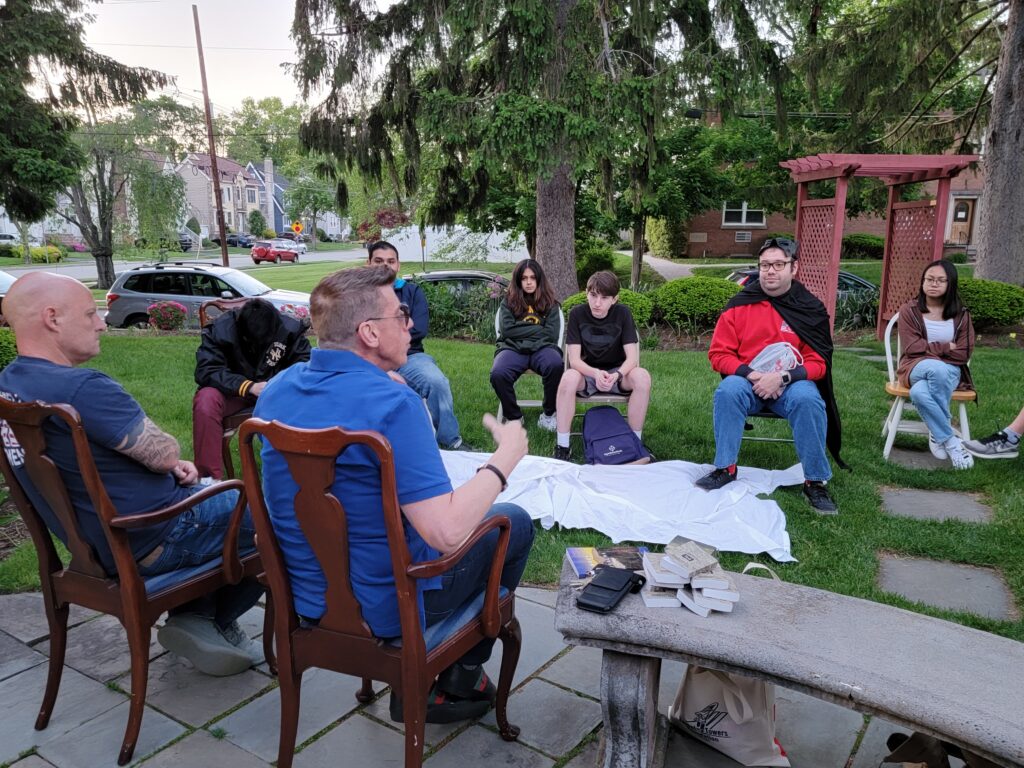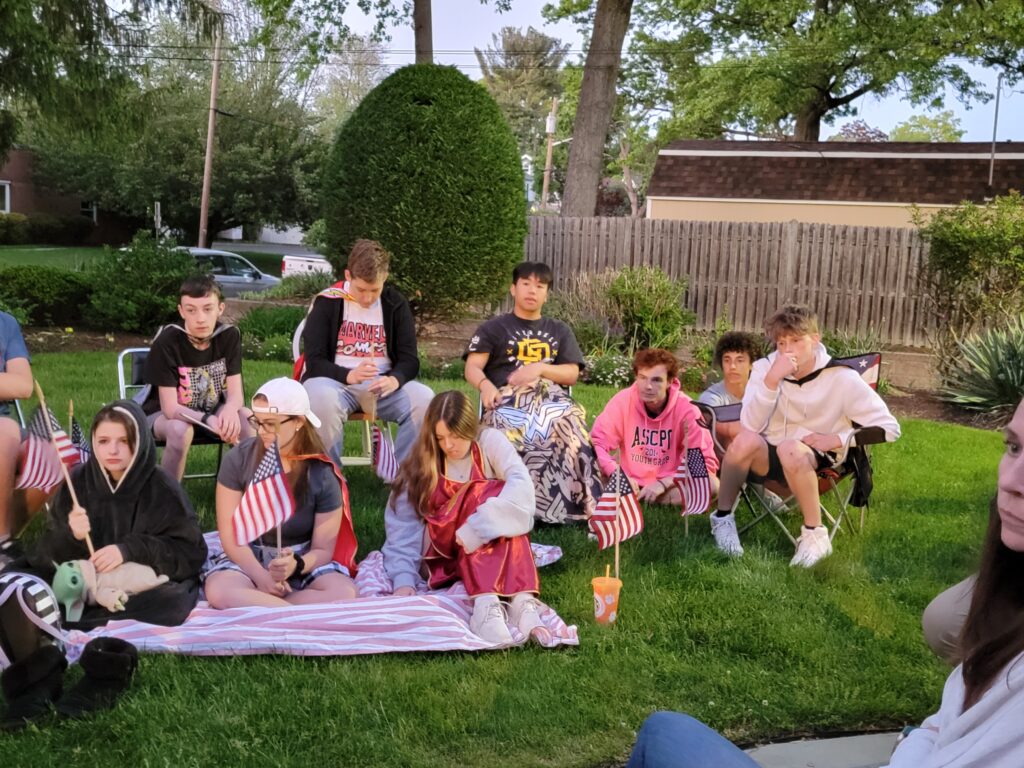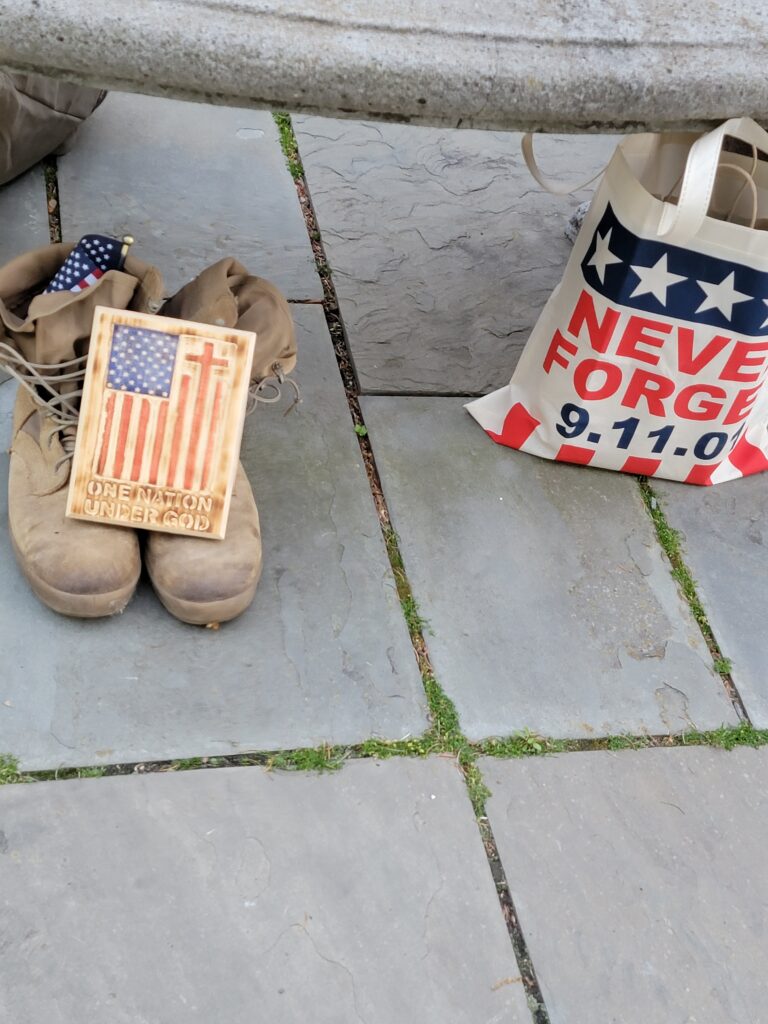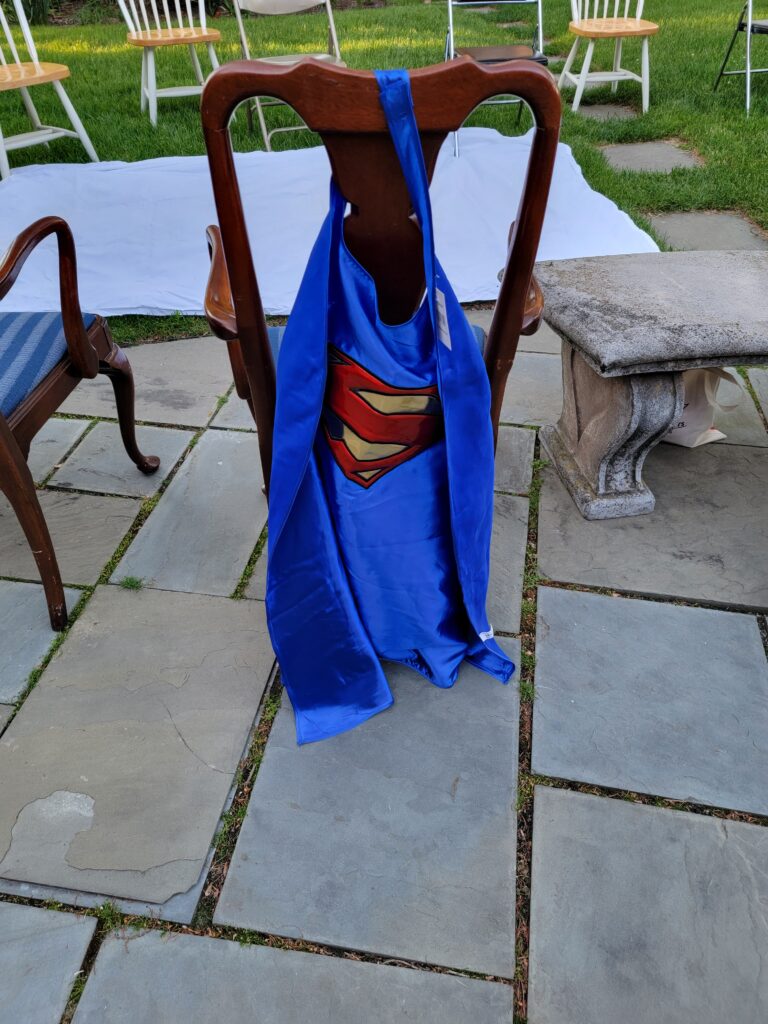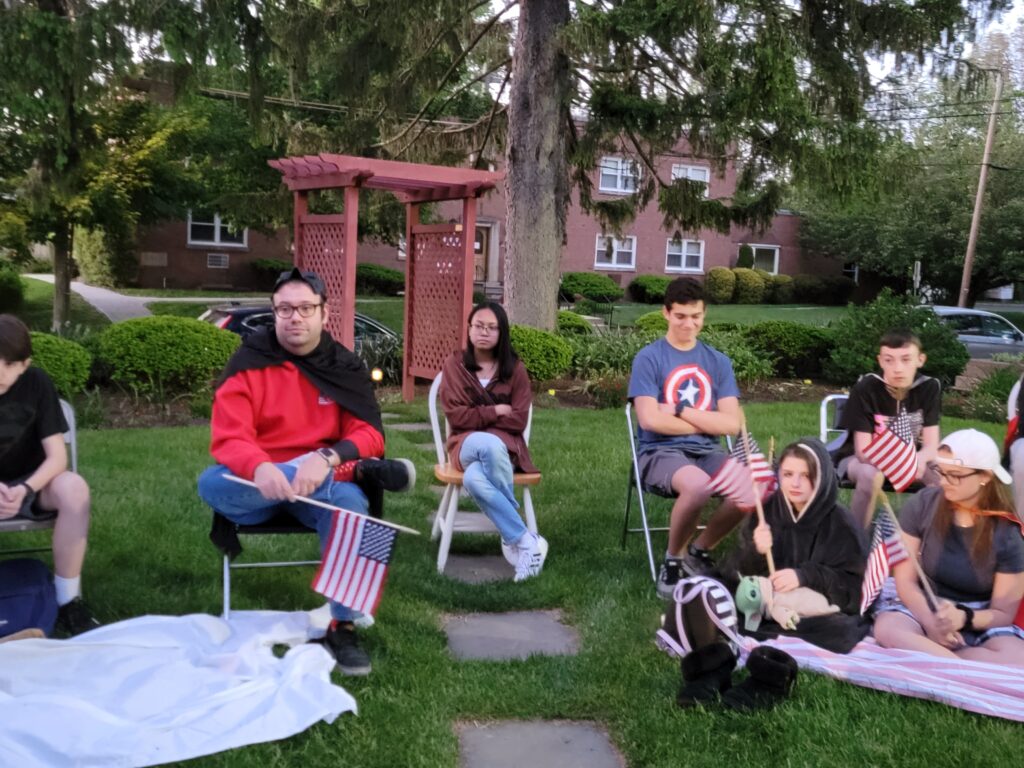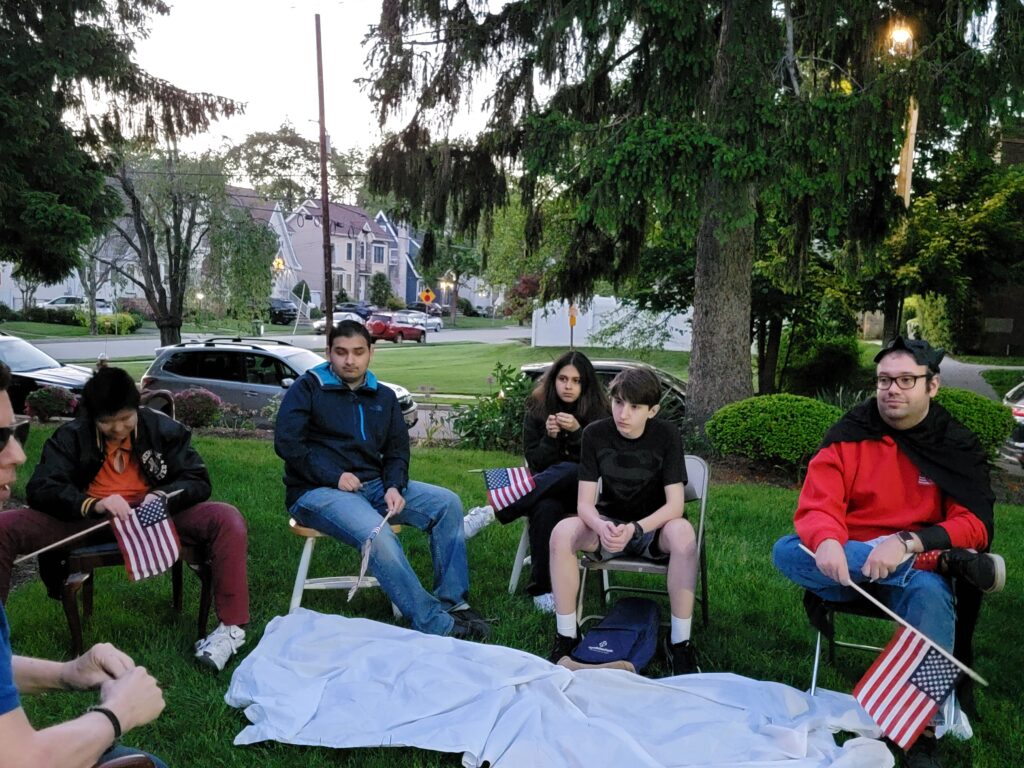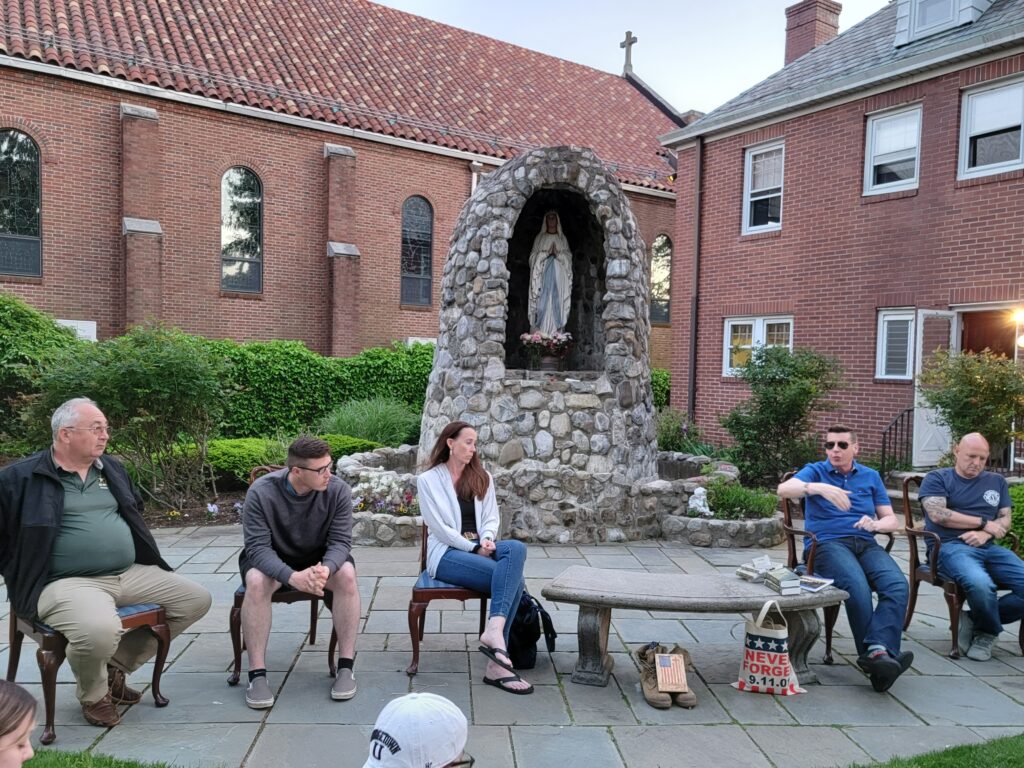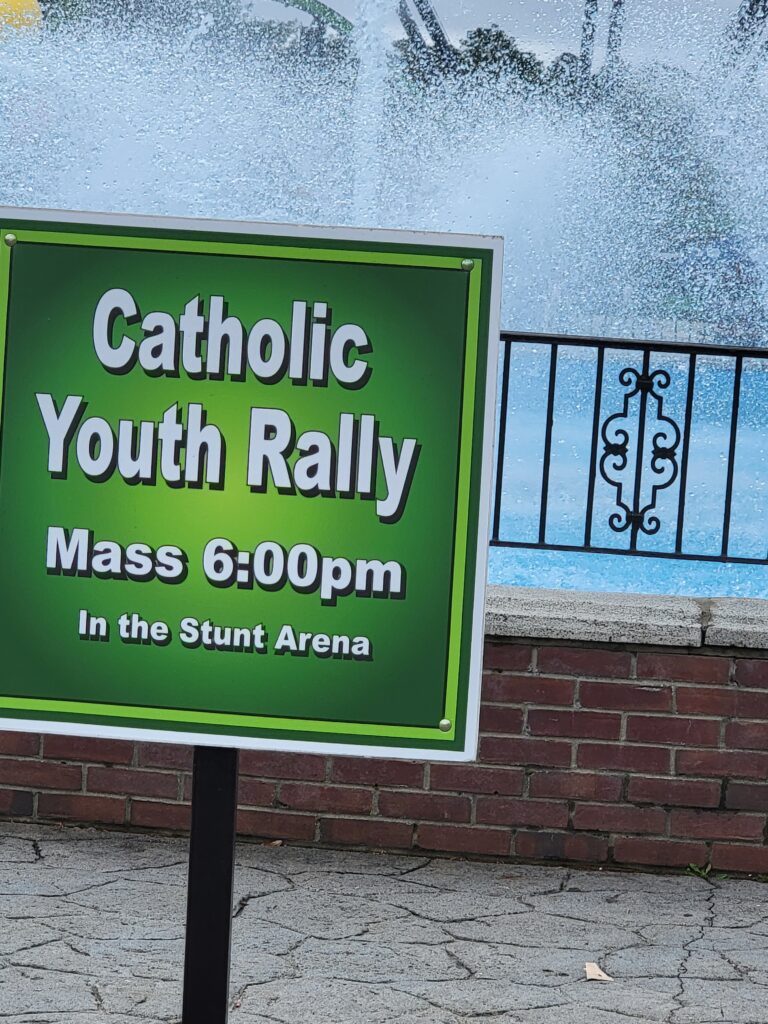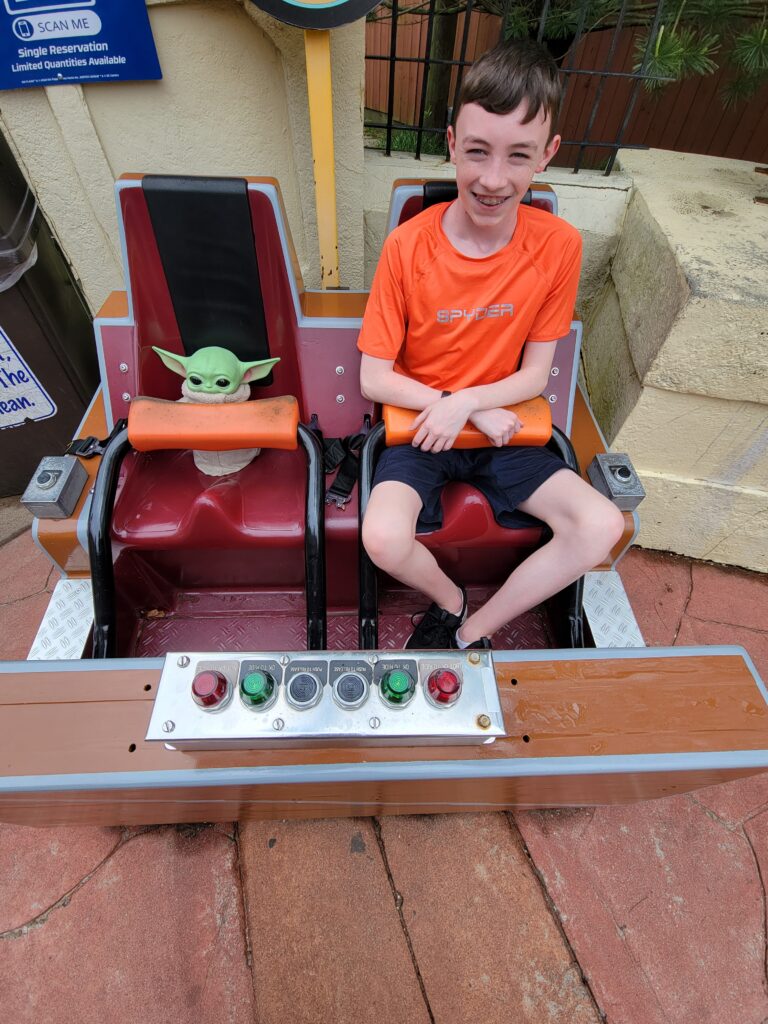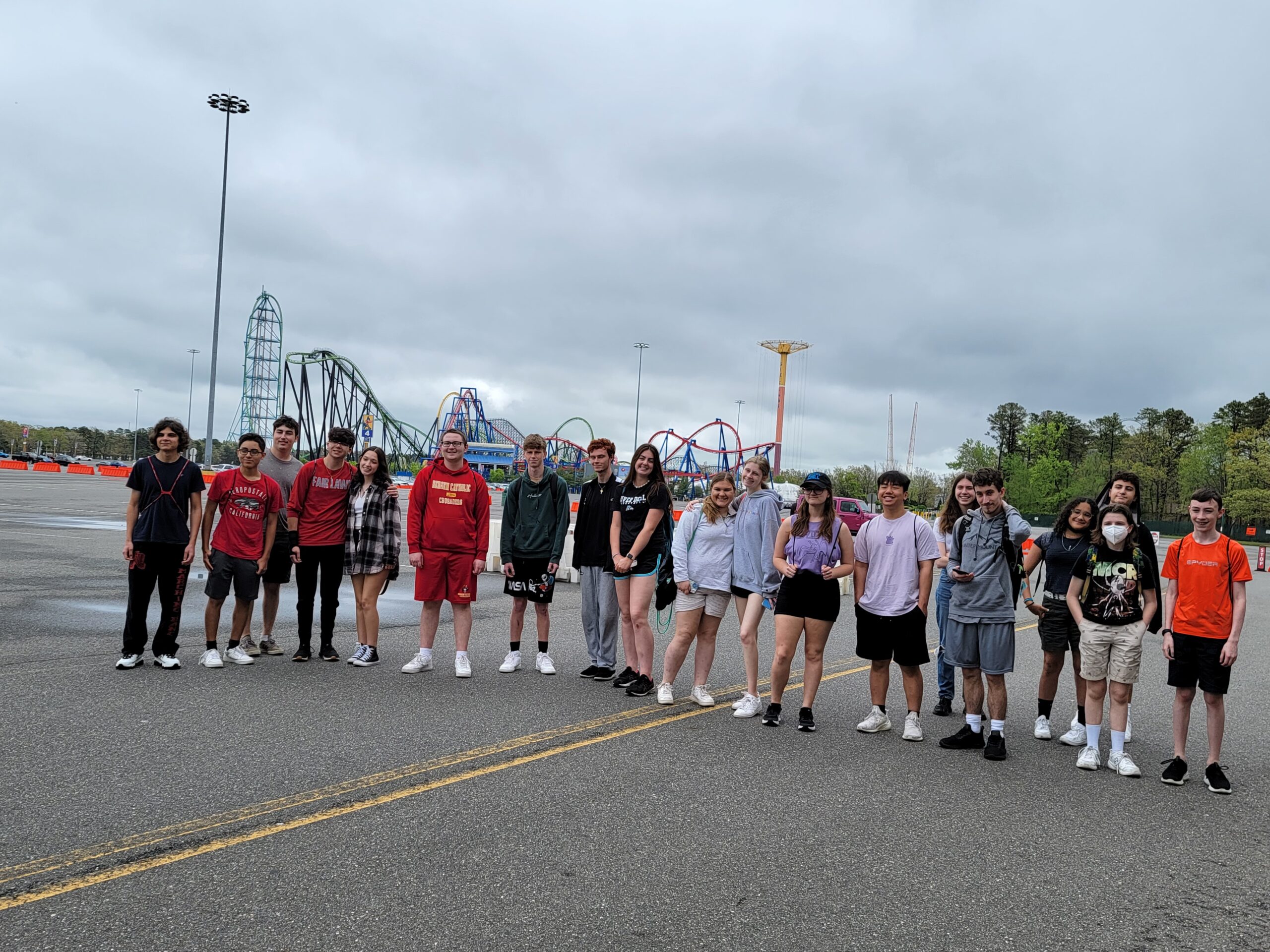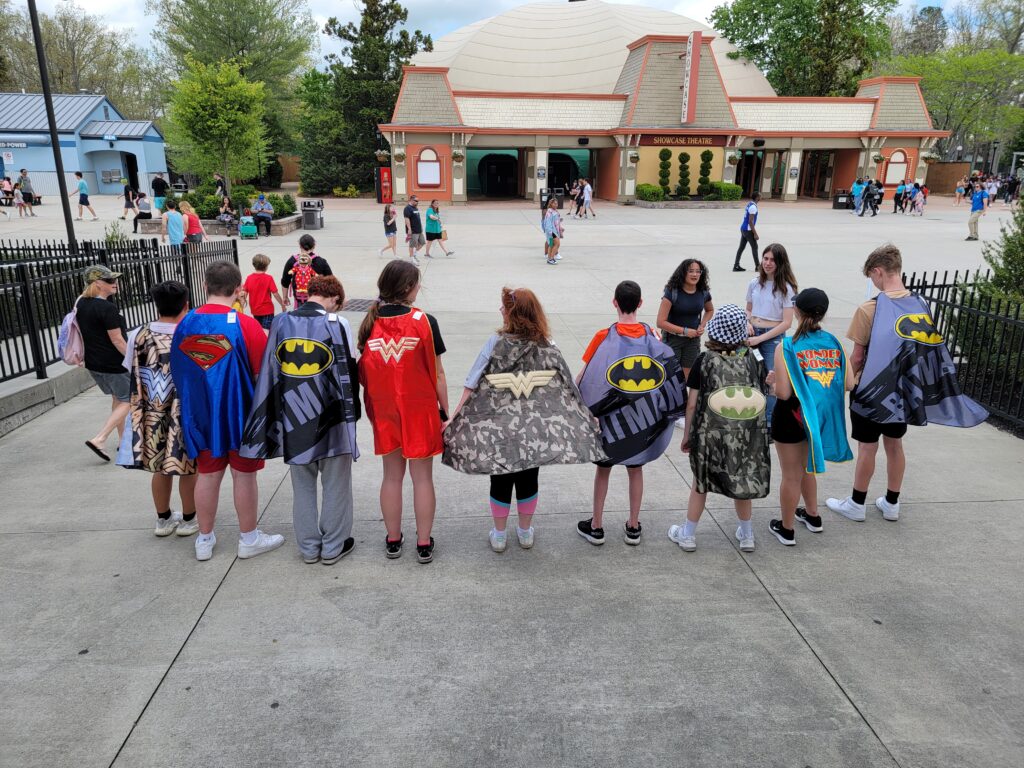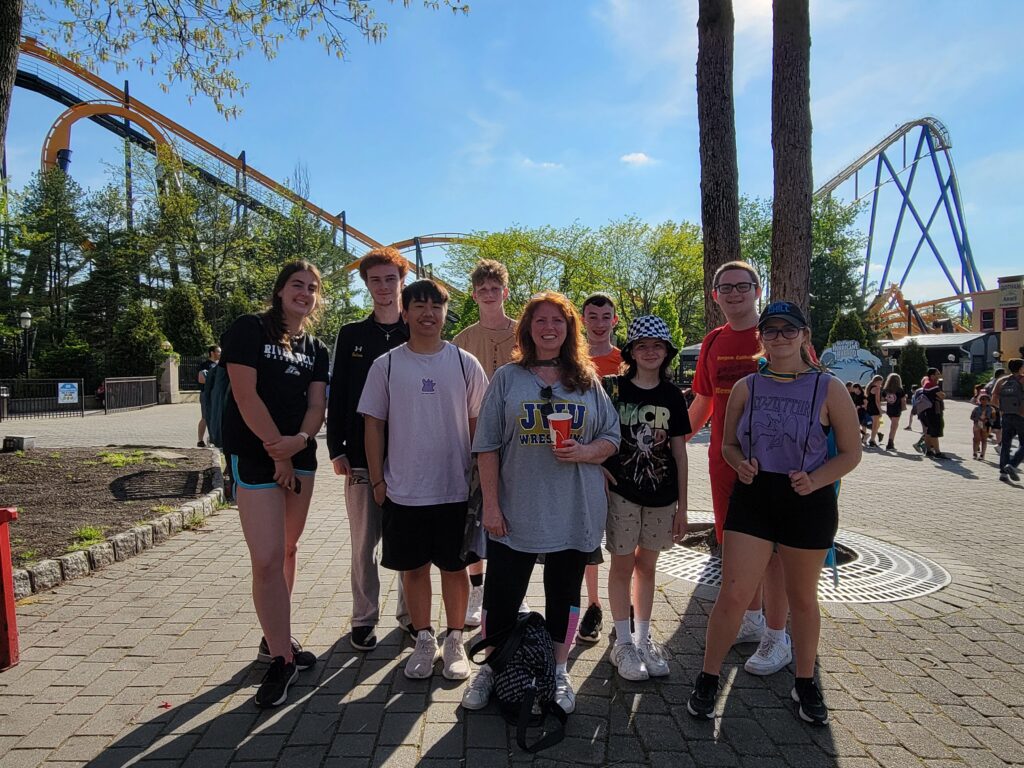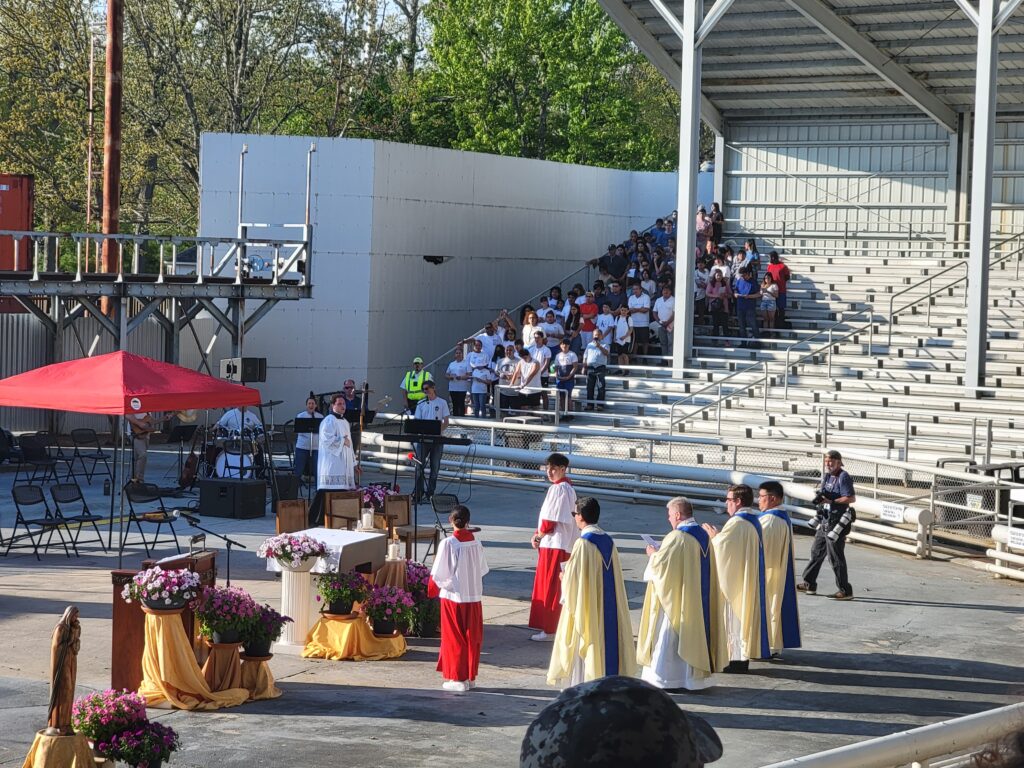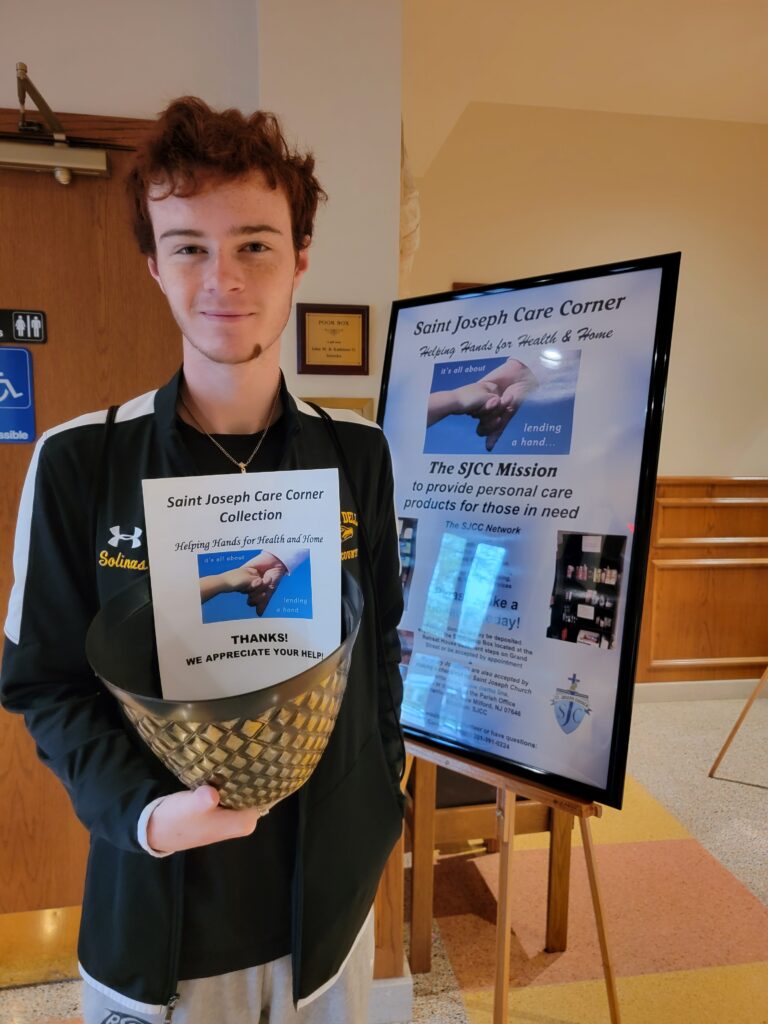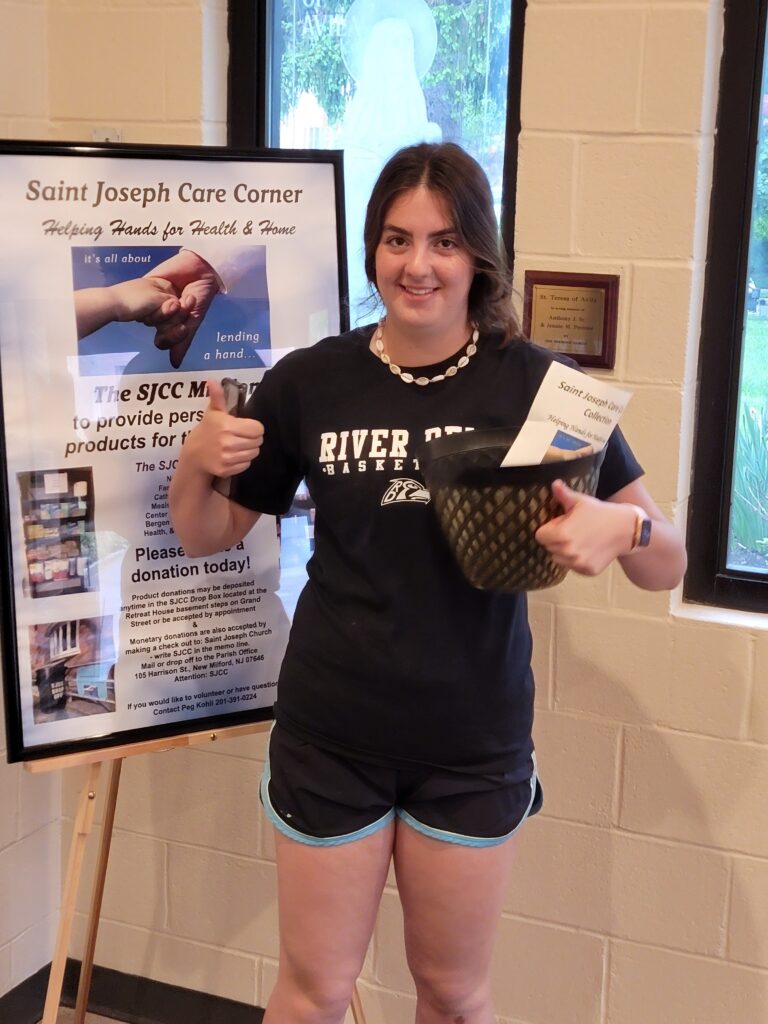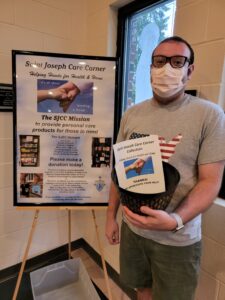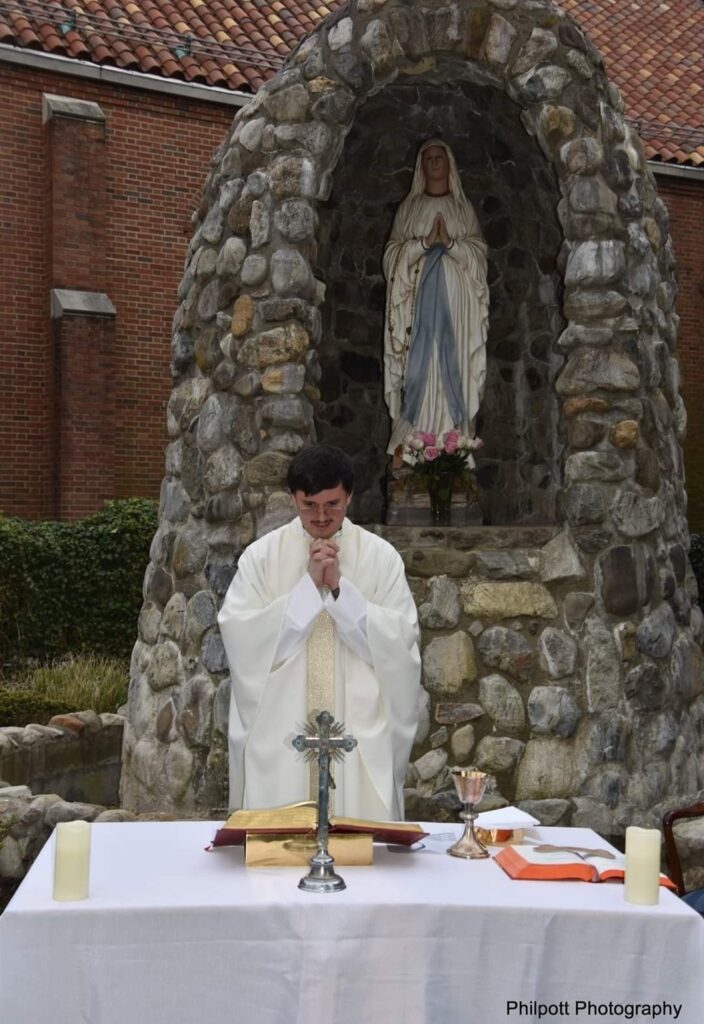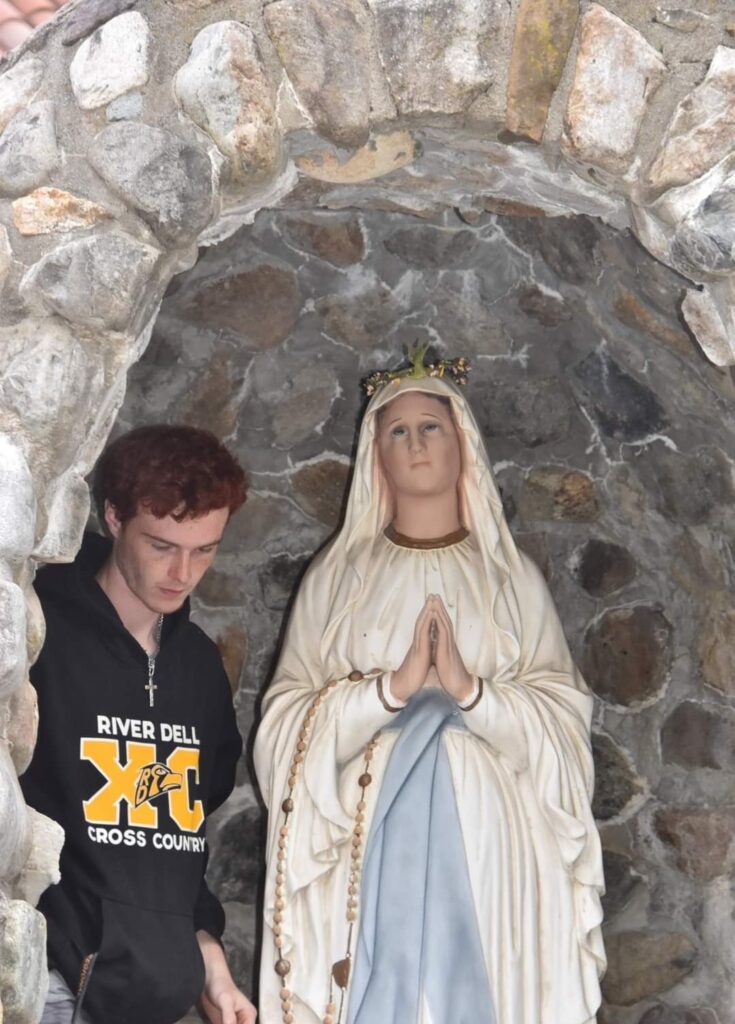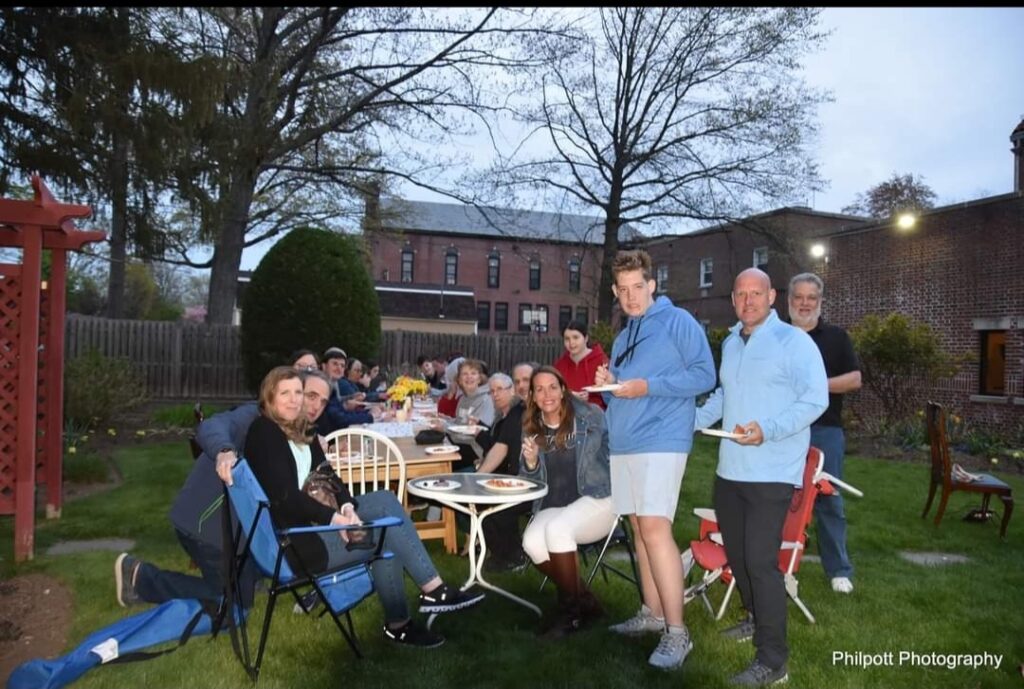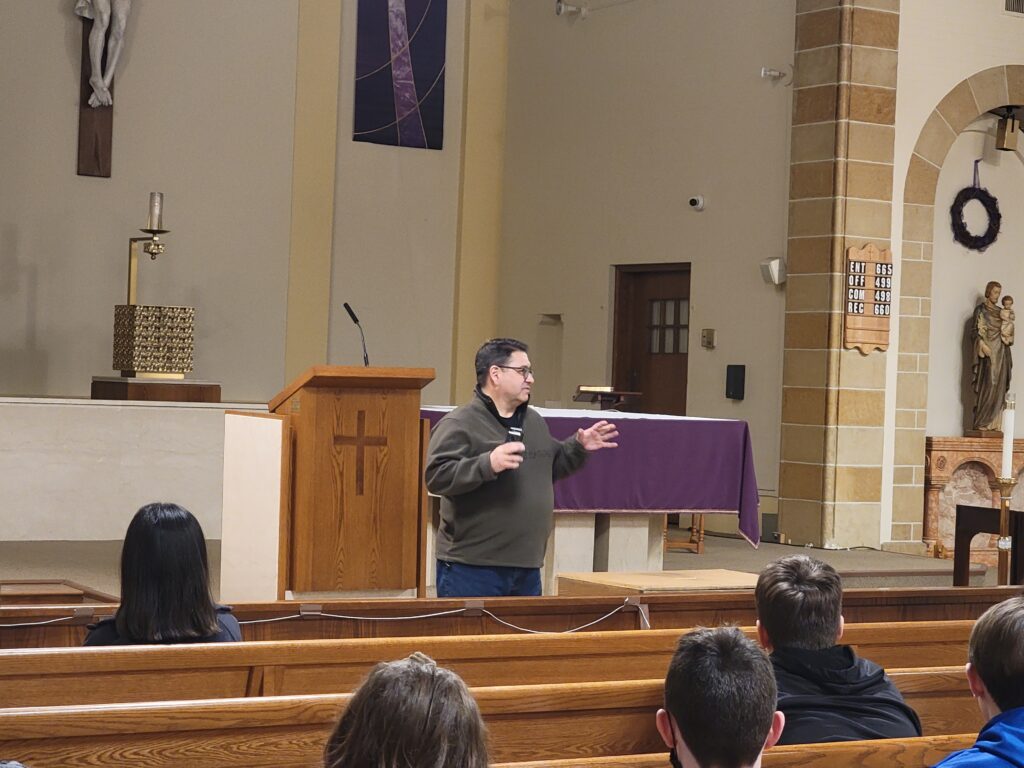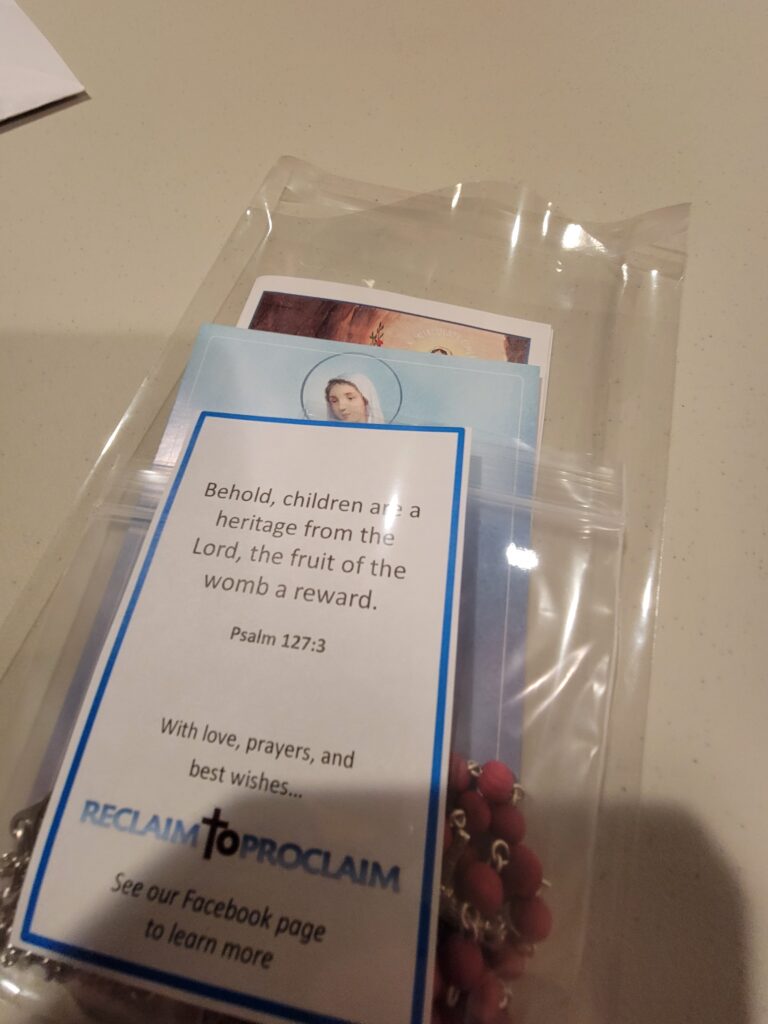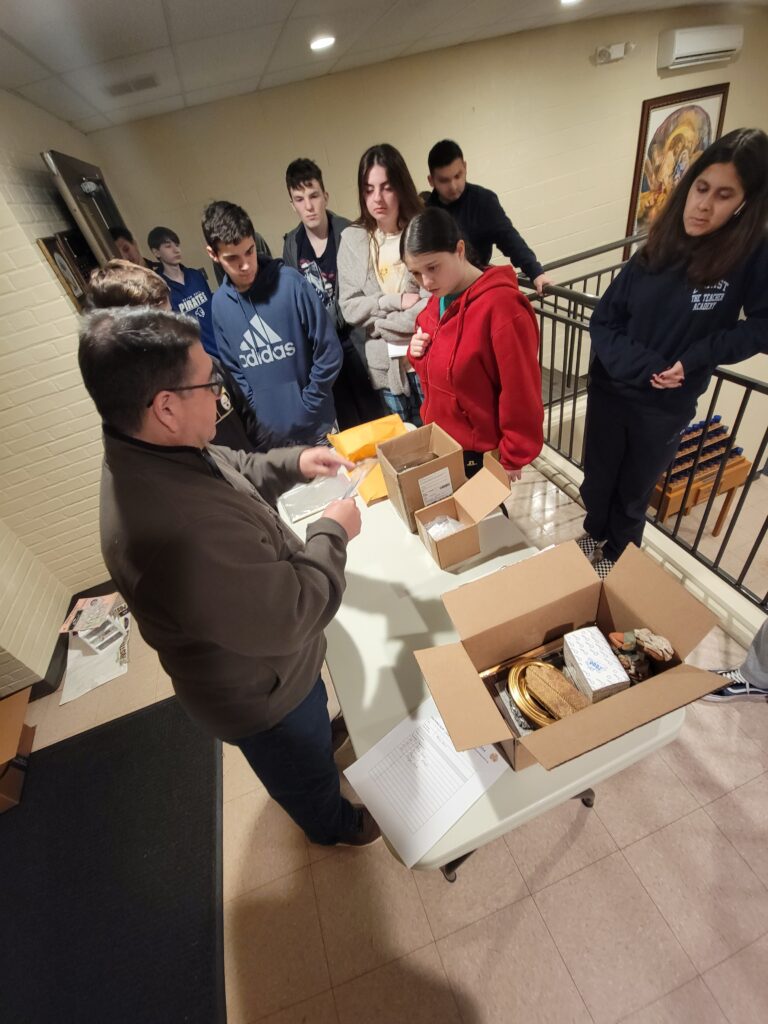 ---
APRIL 2022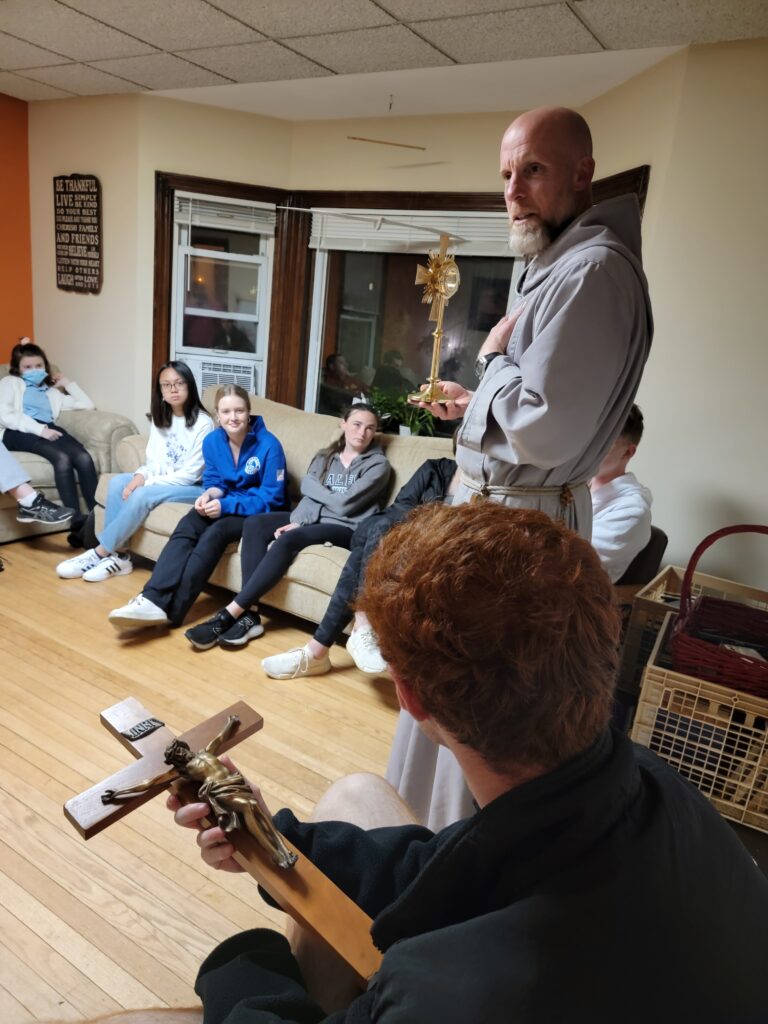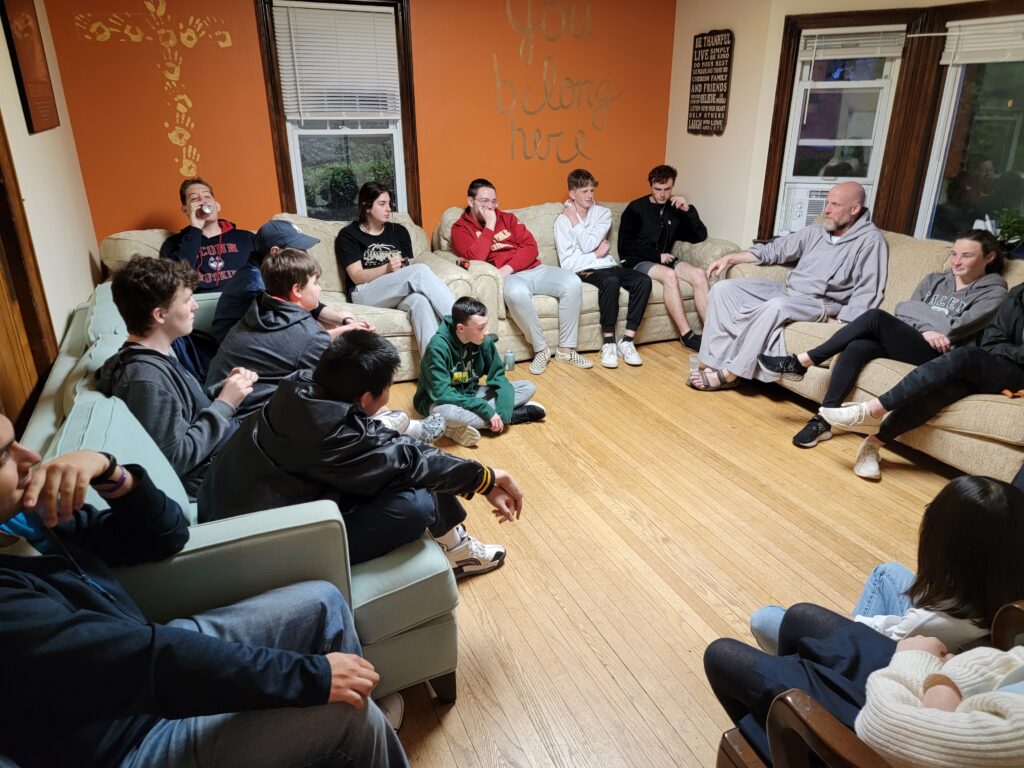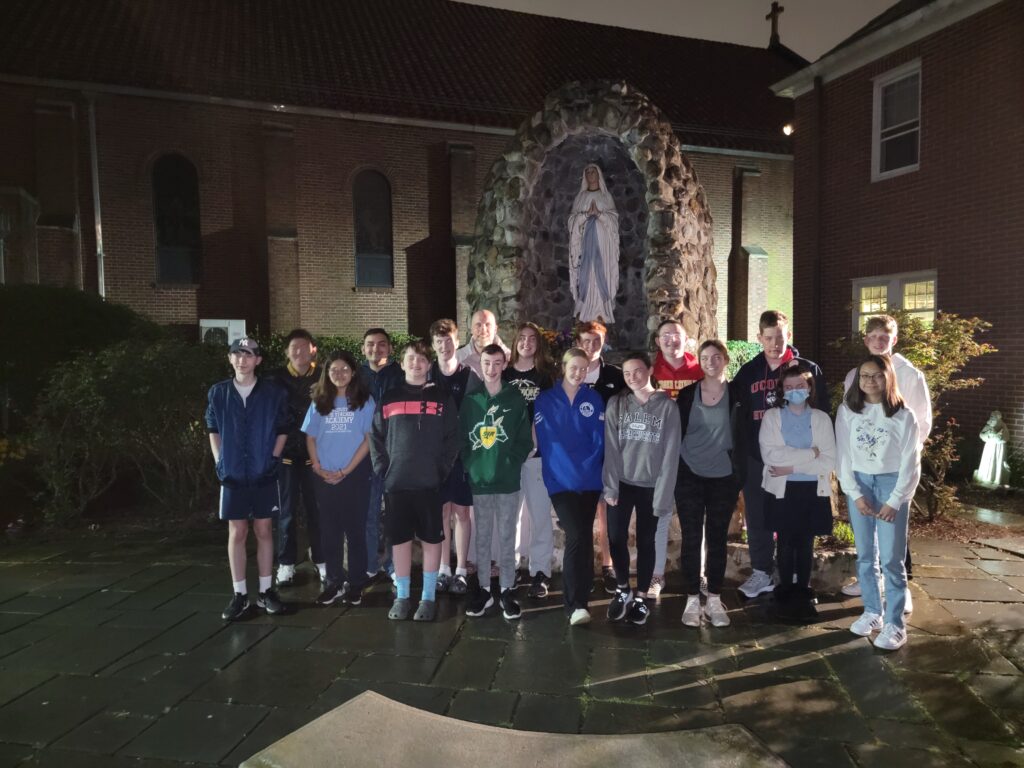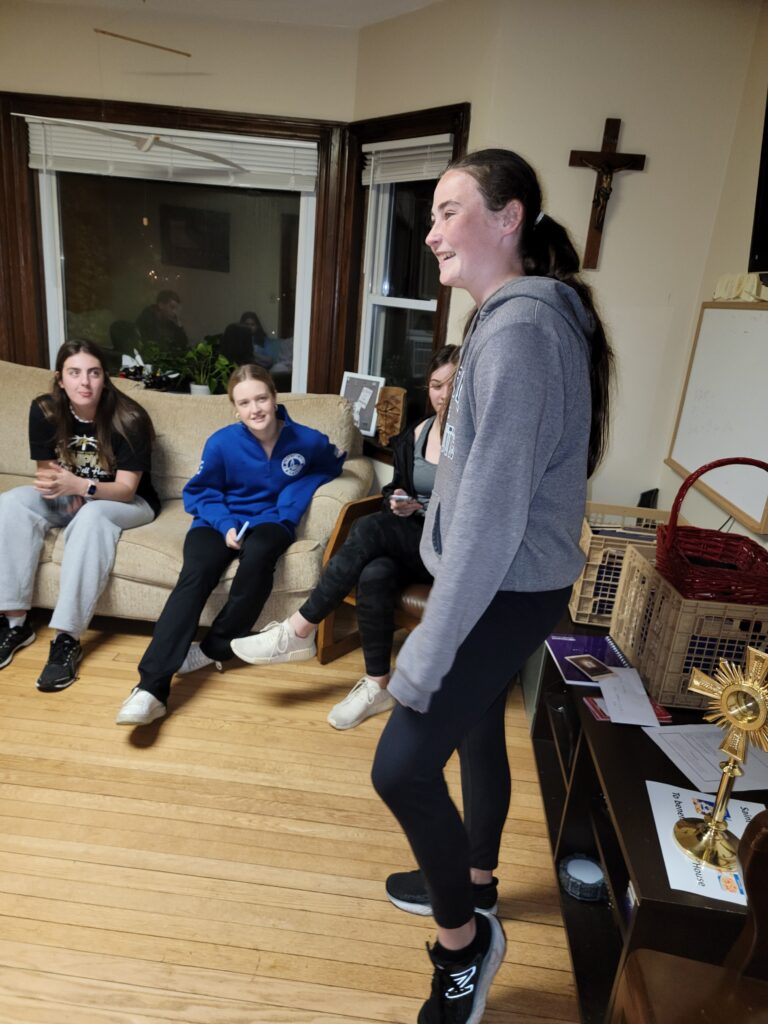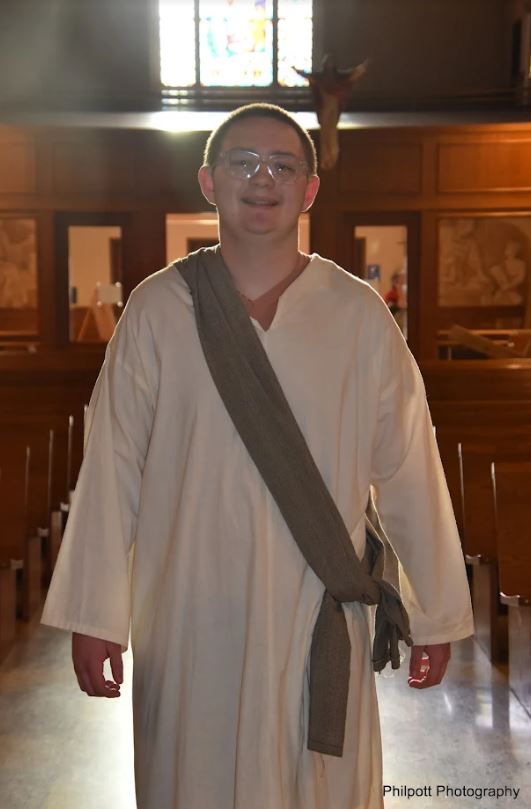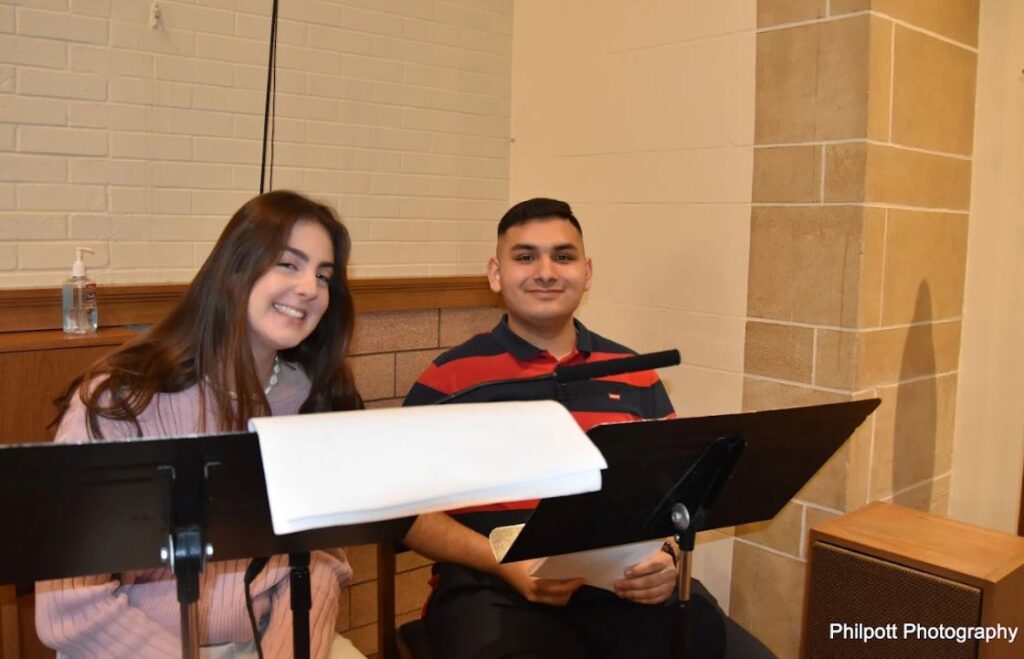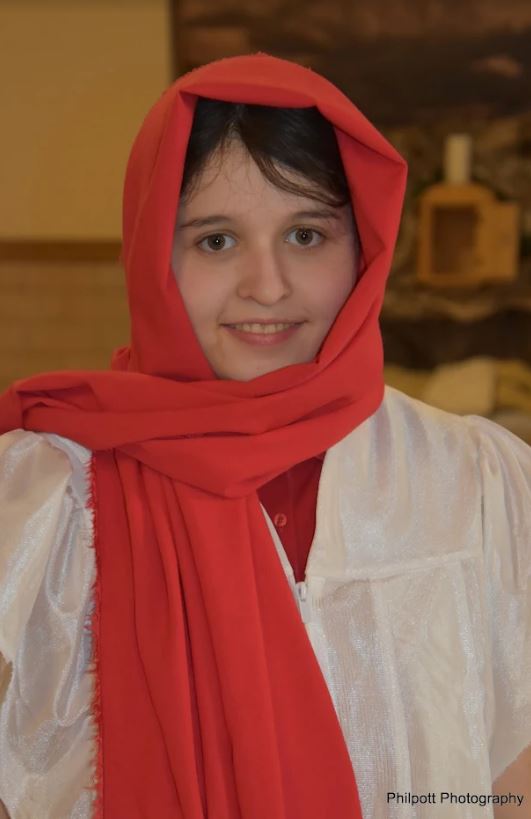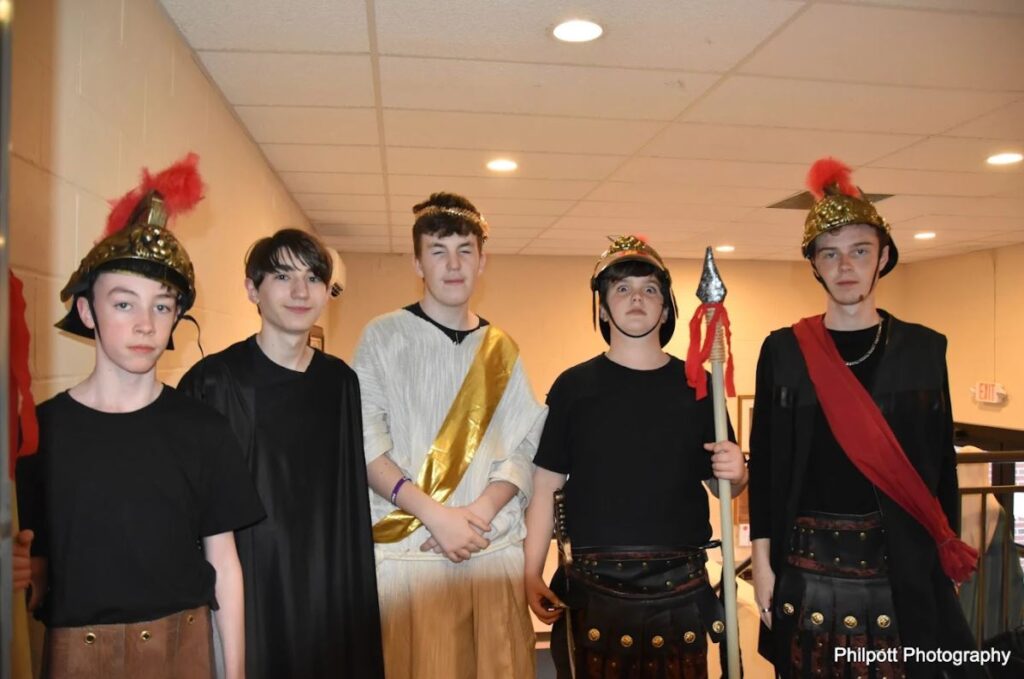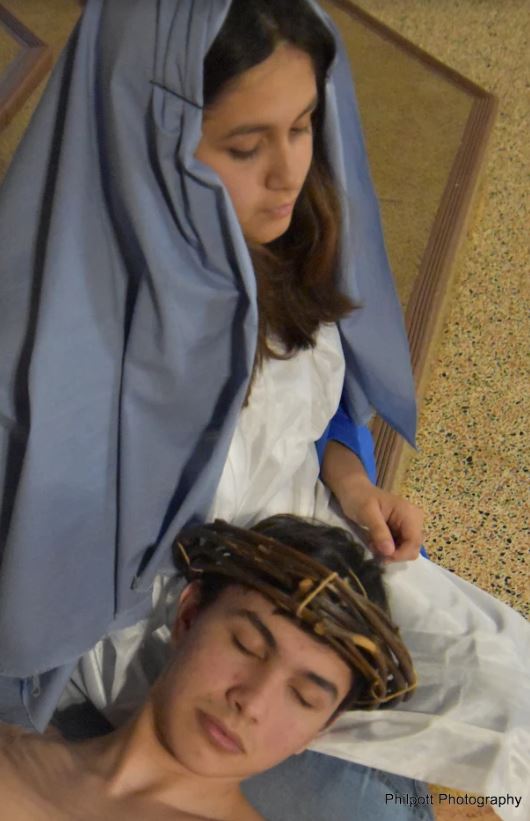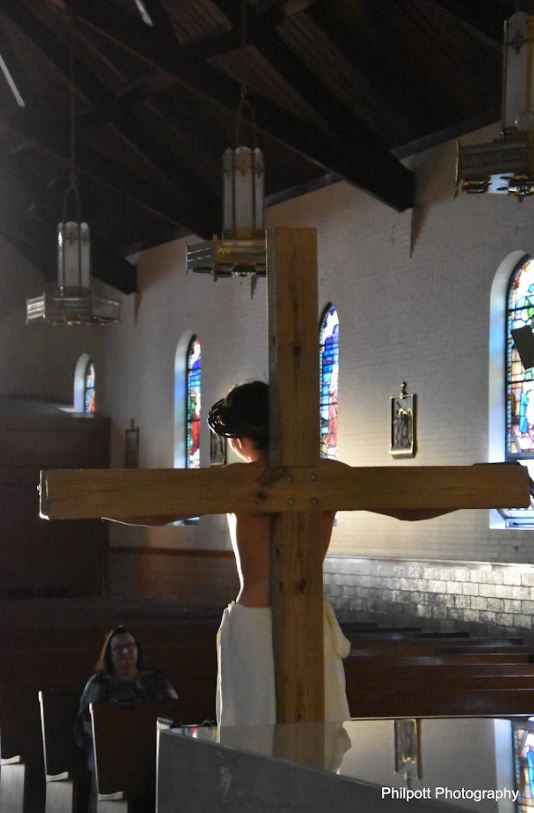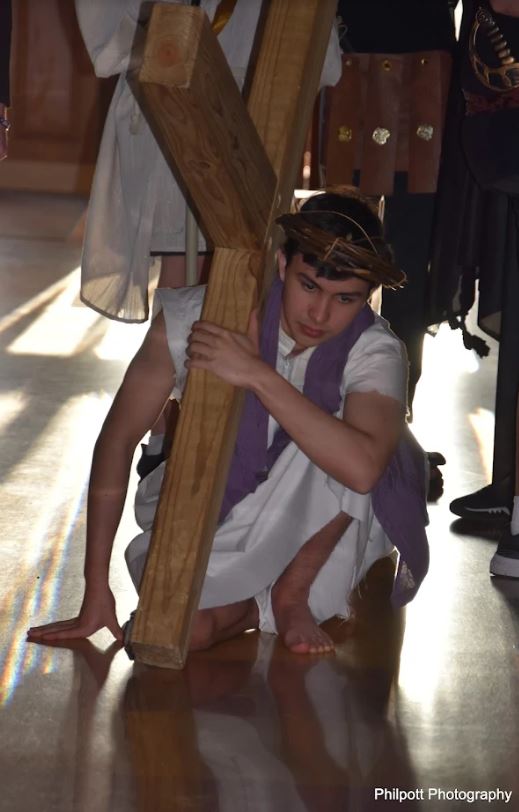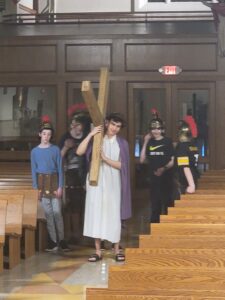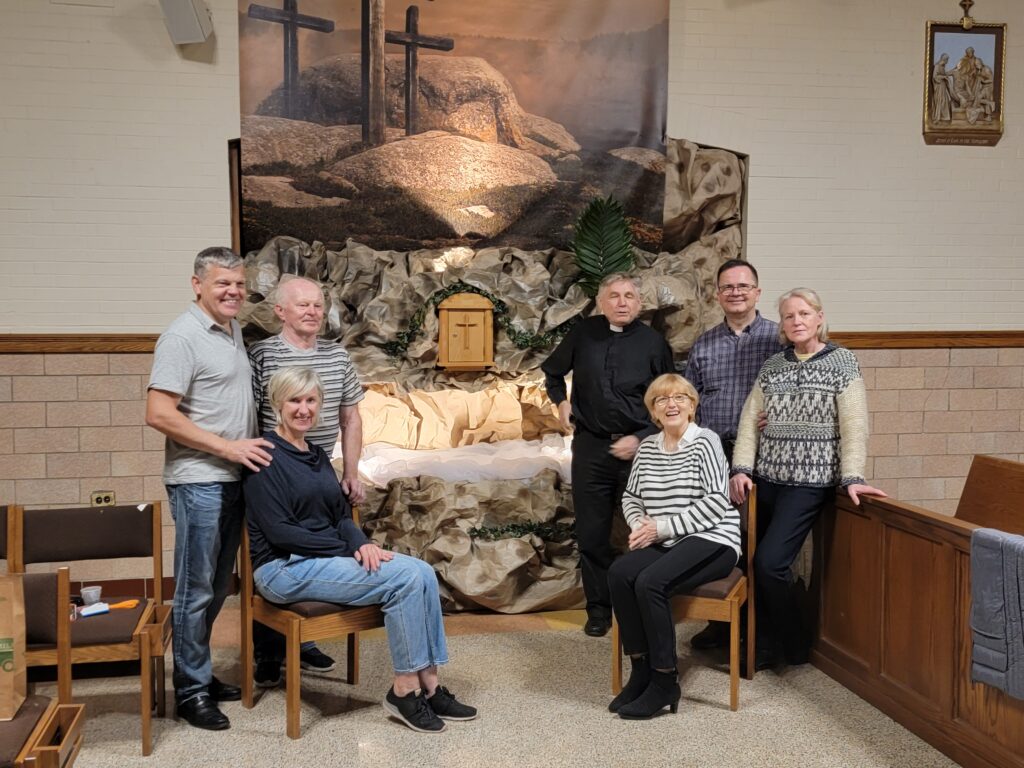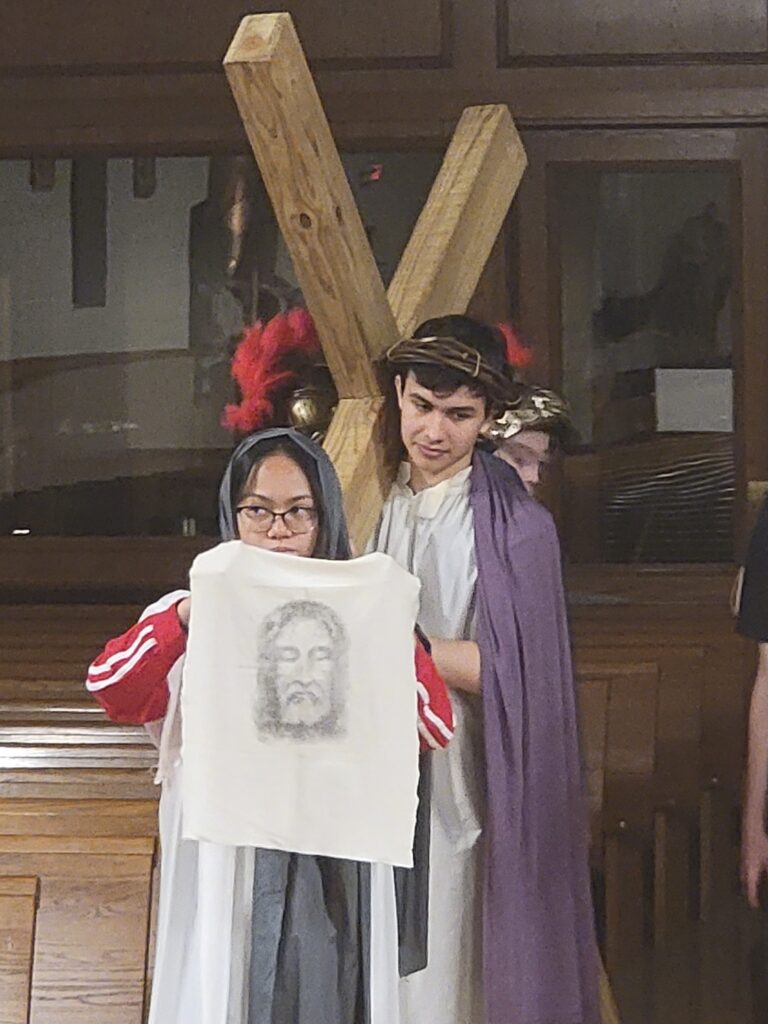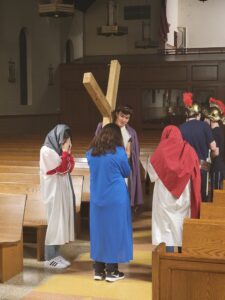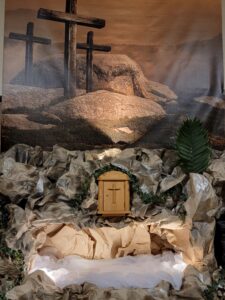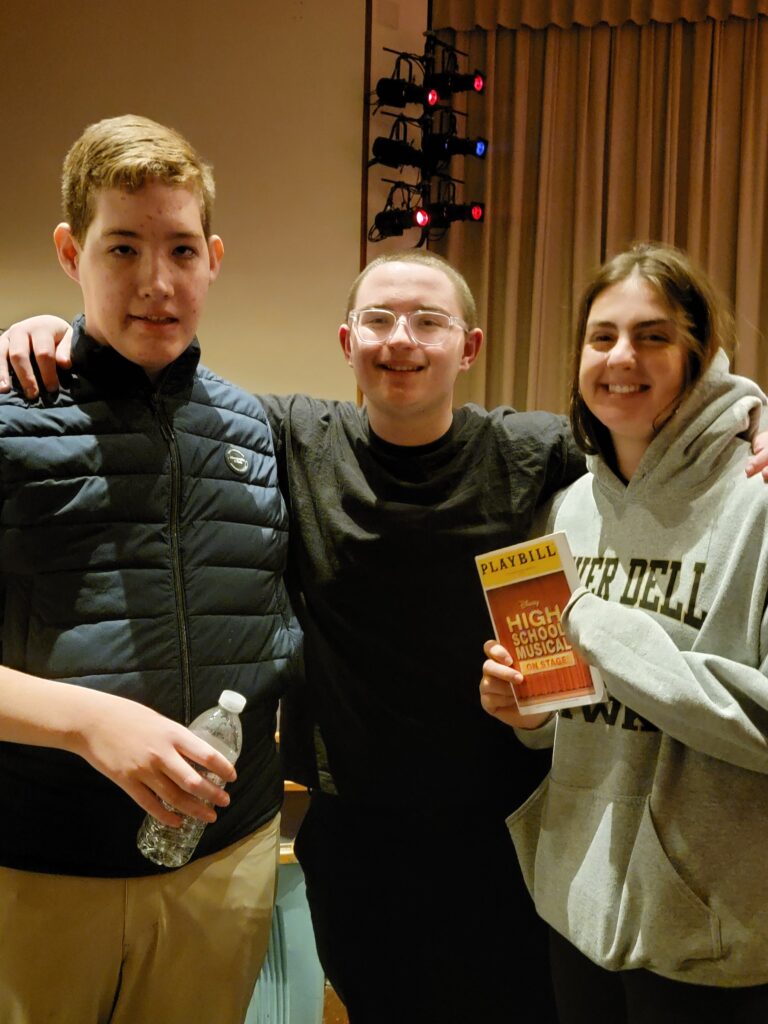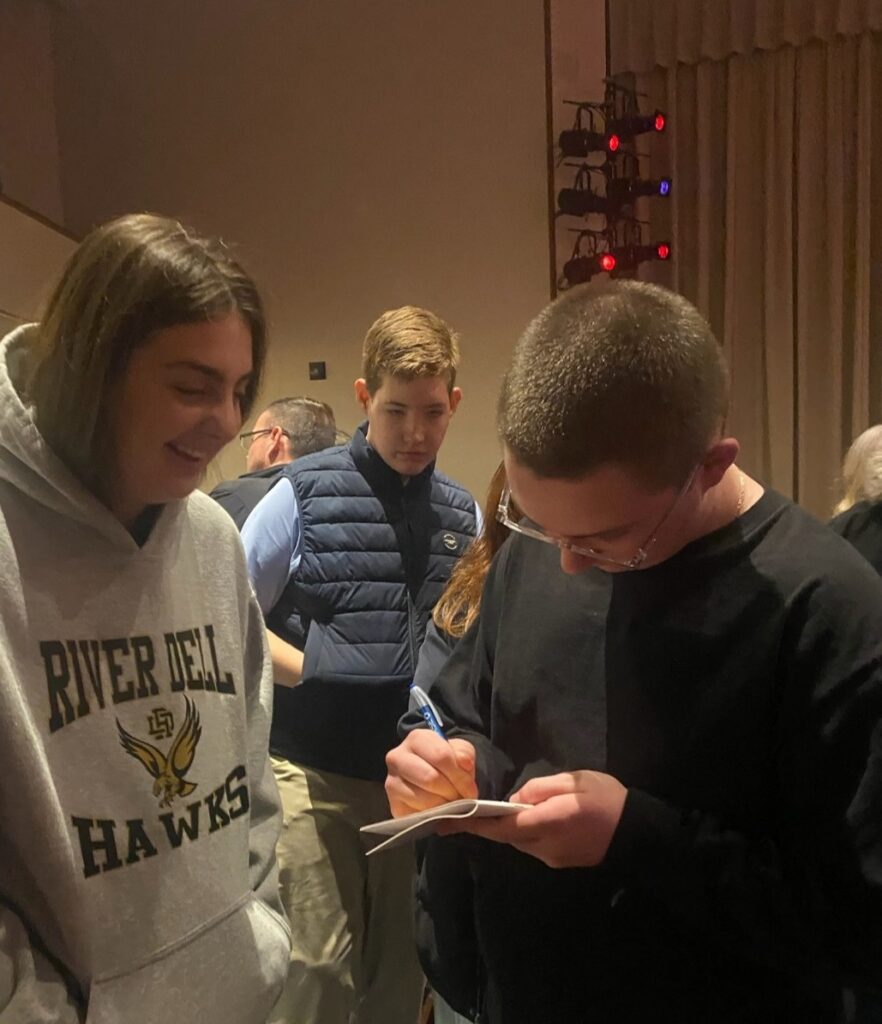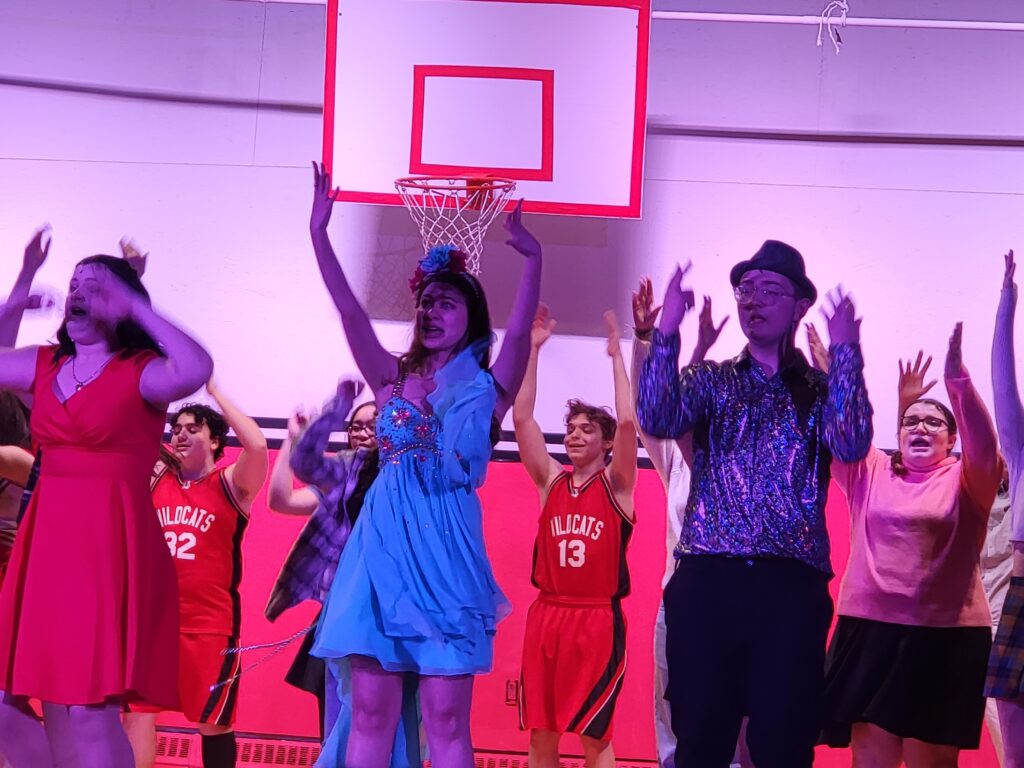 ---
LENT 2022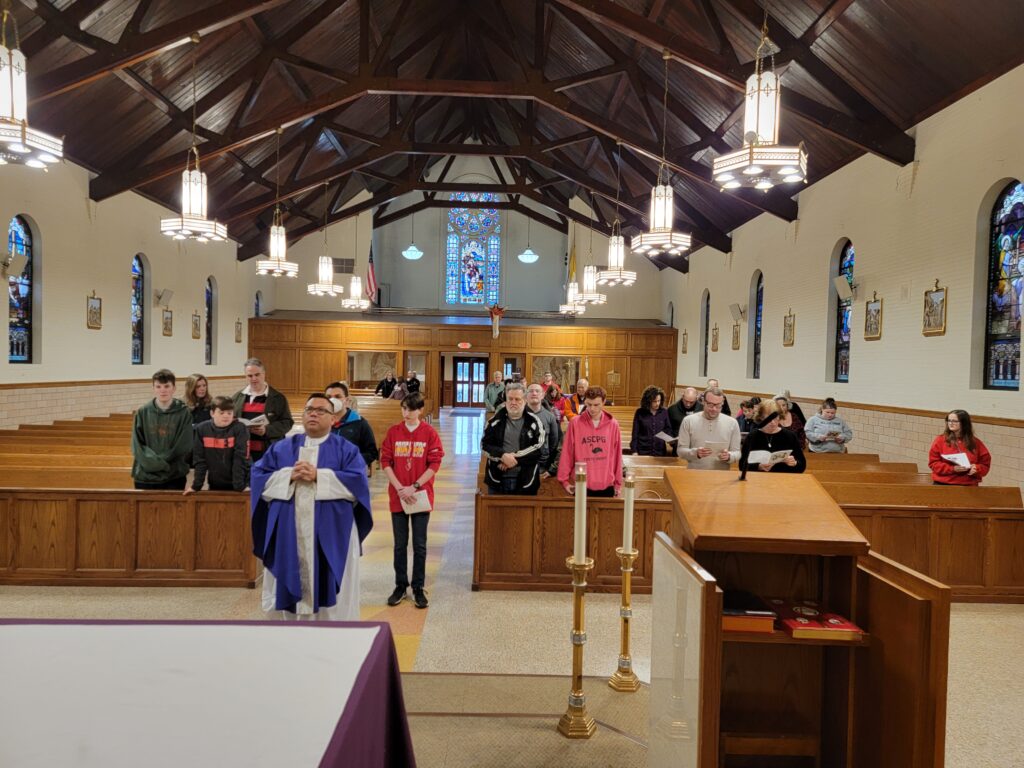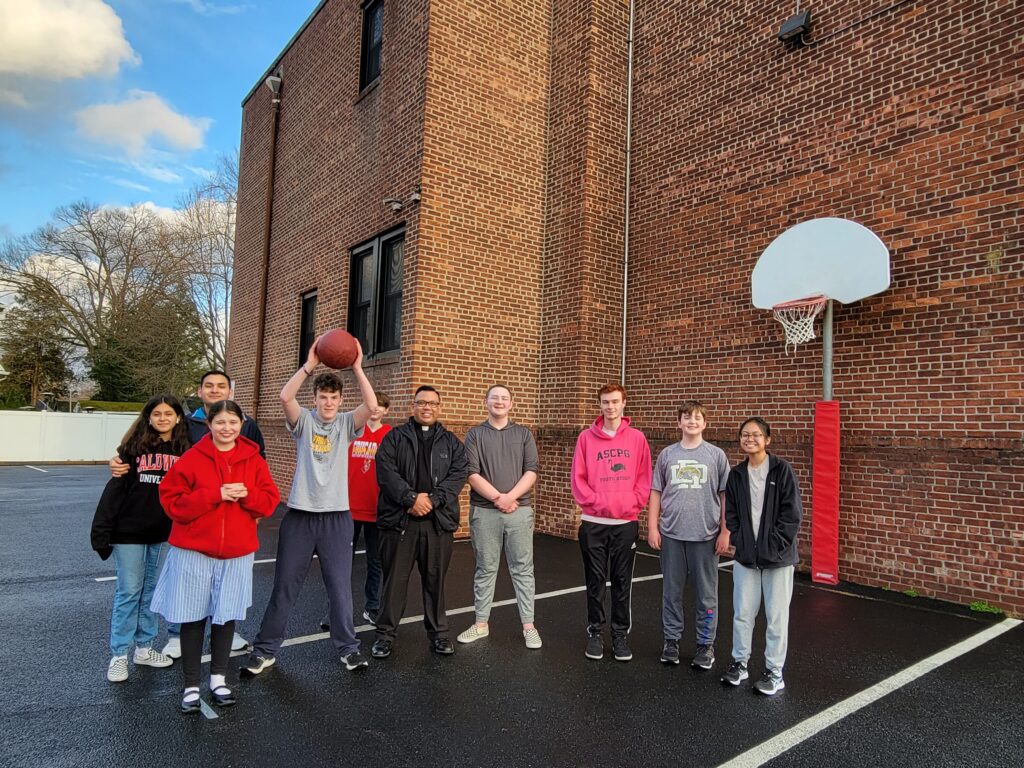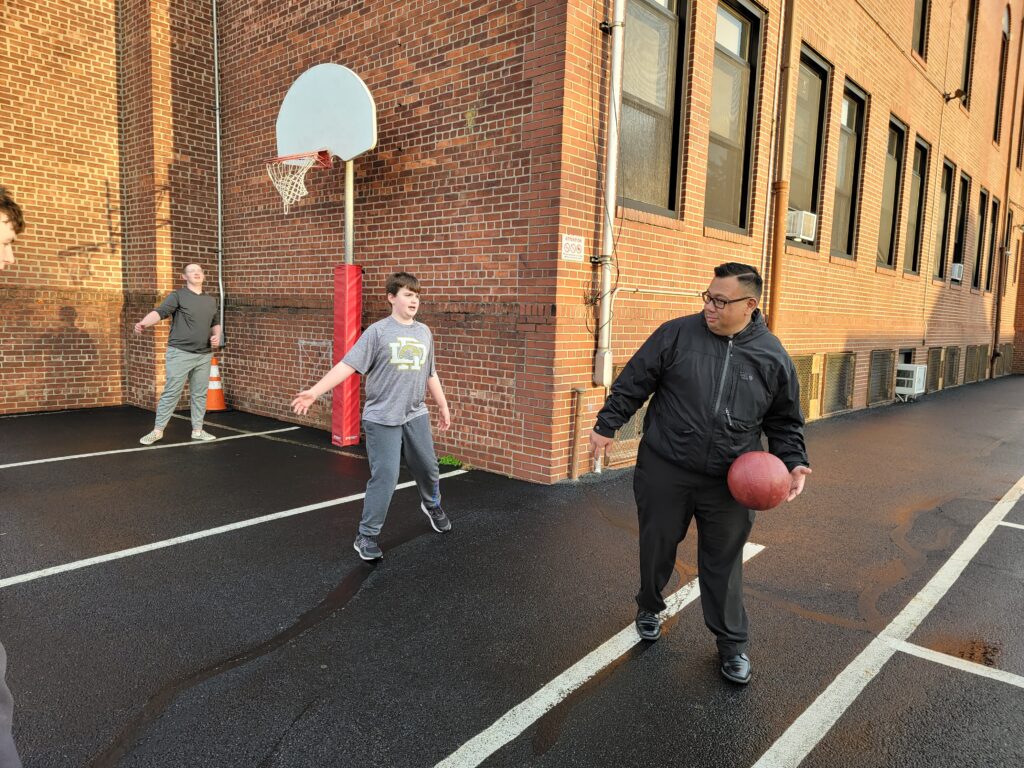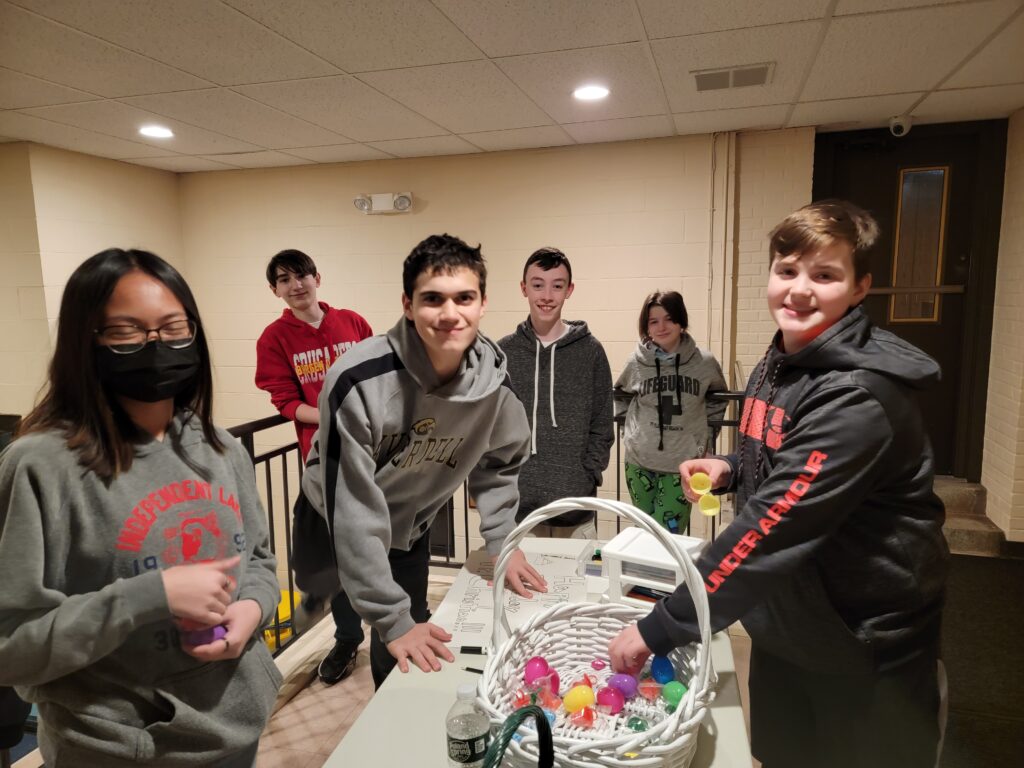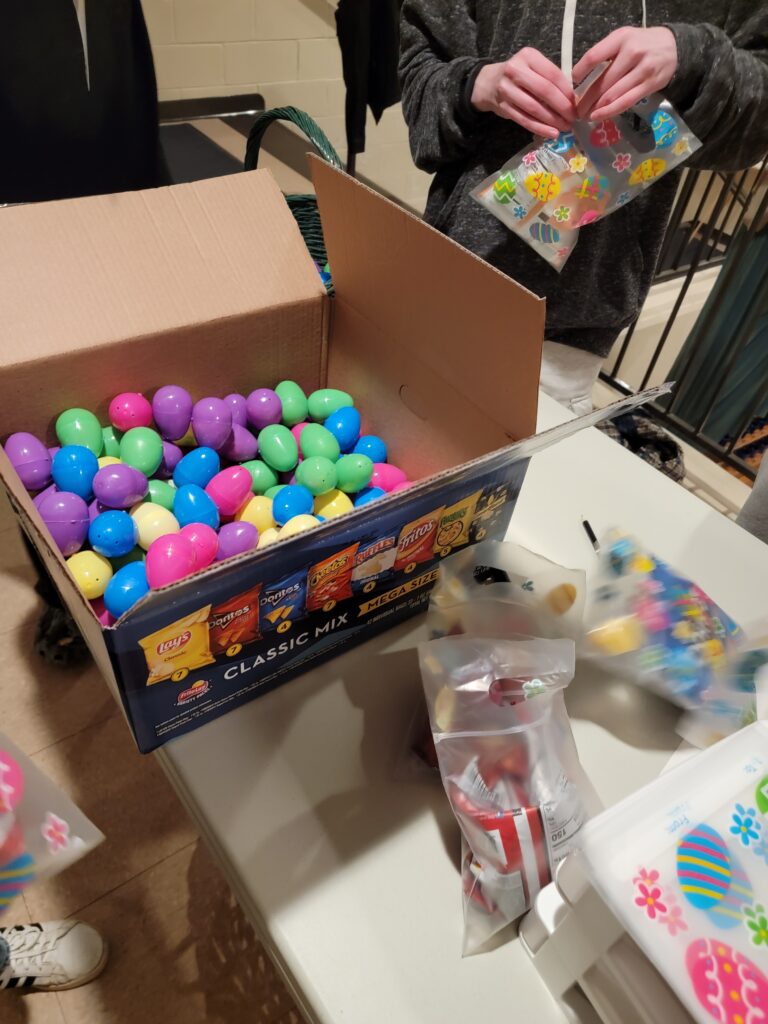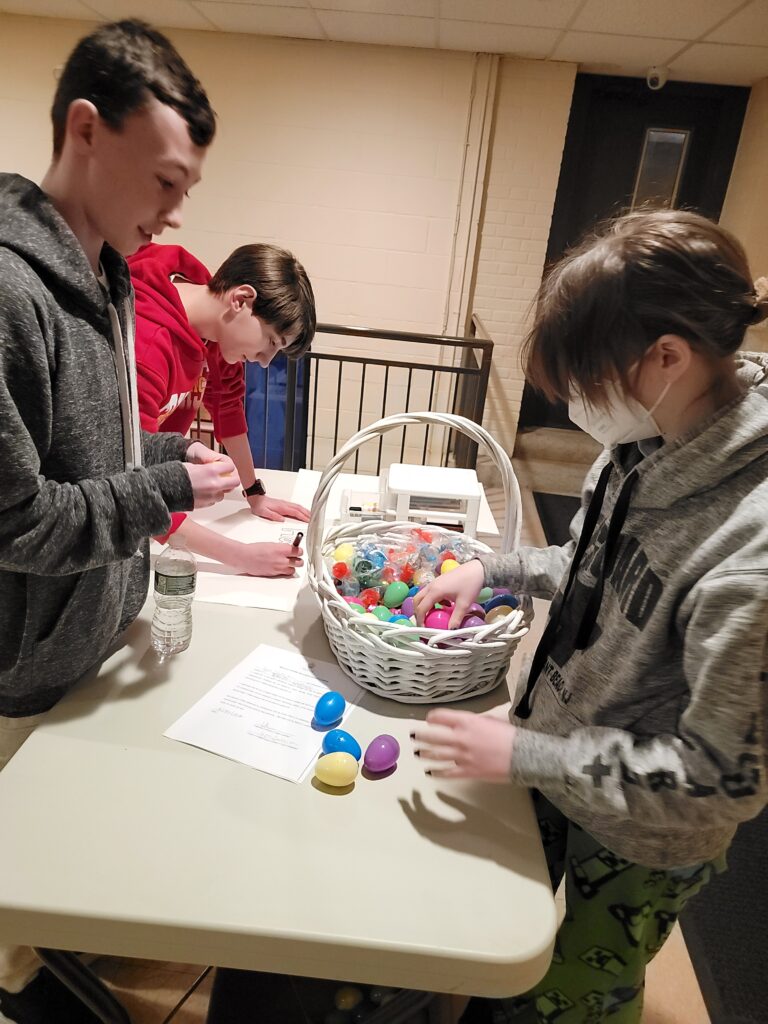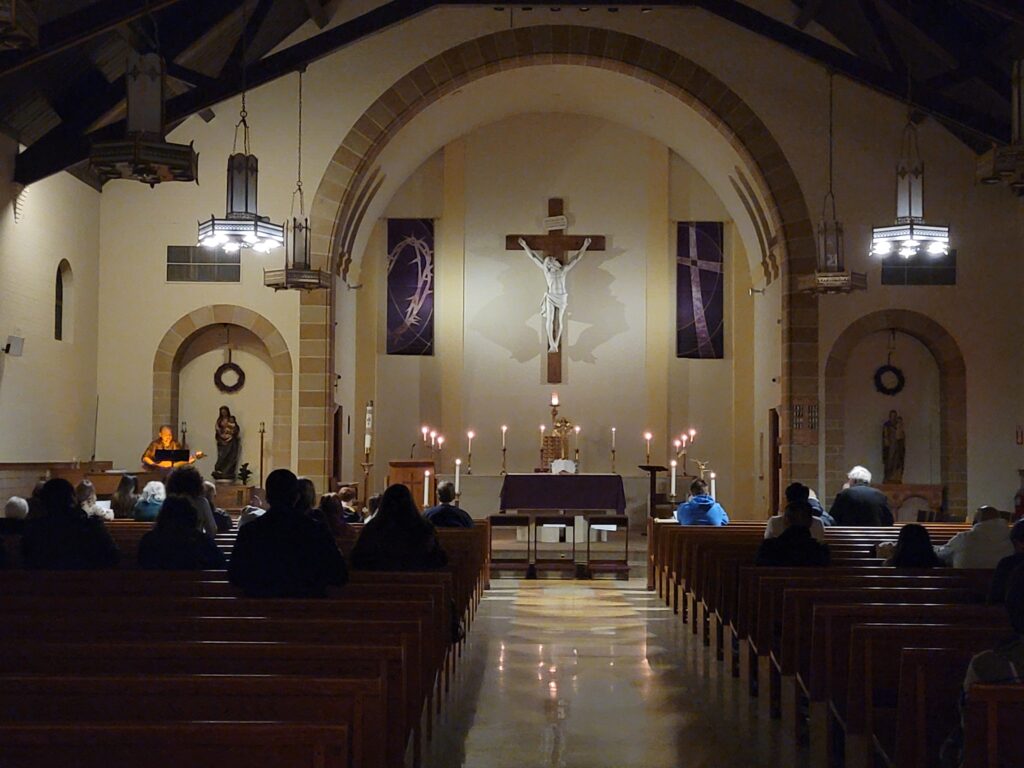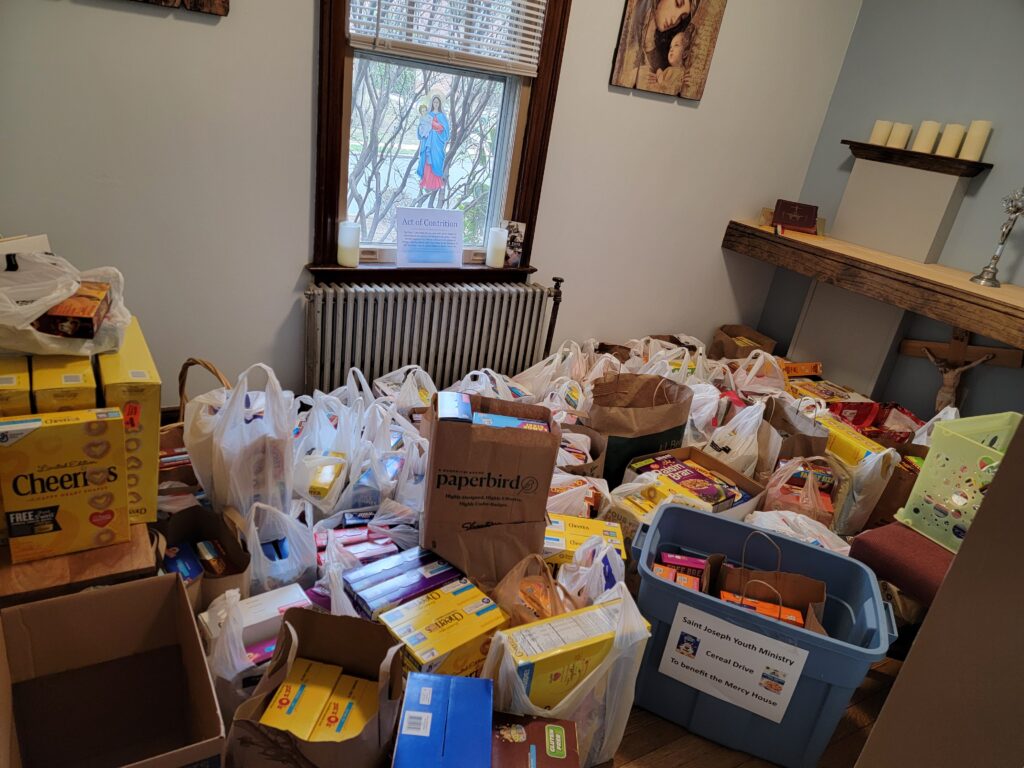 ---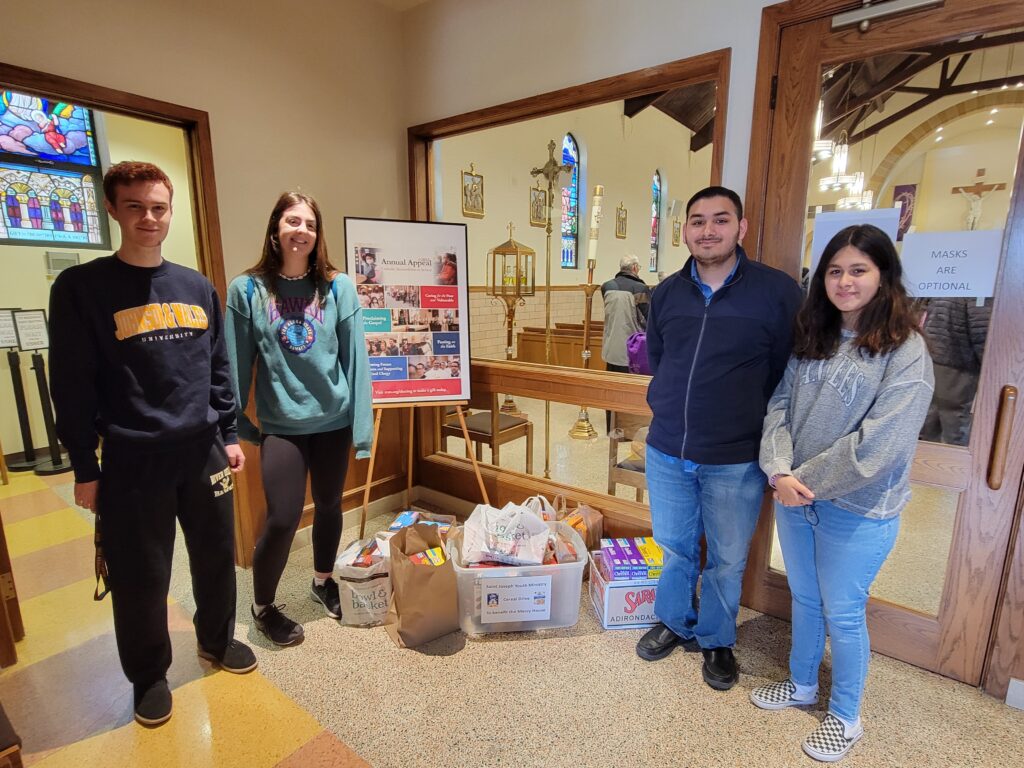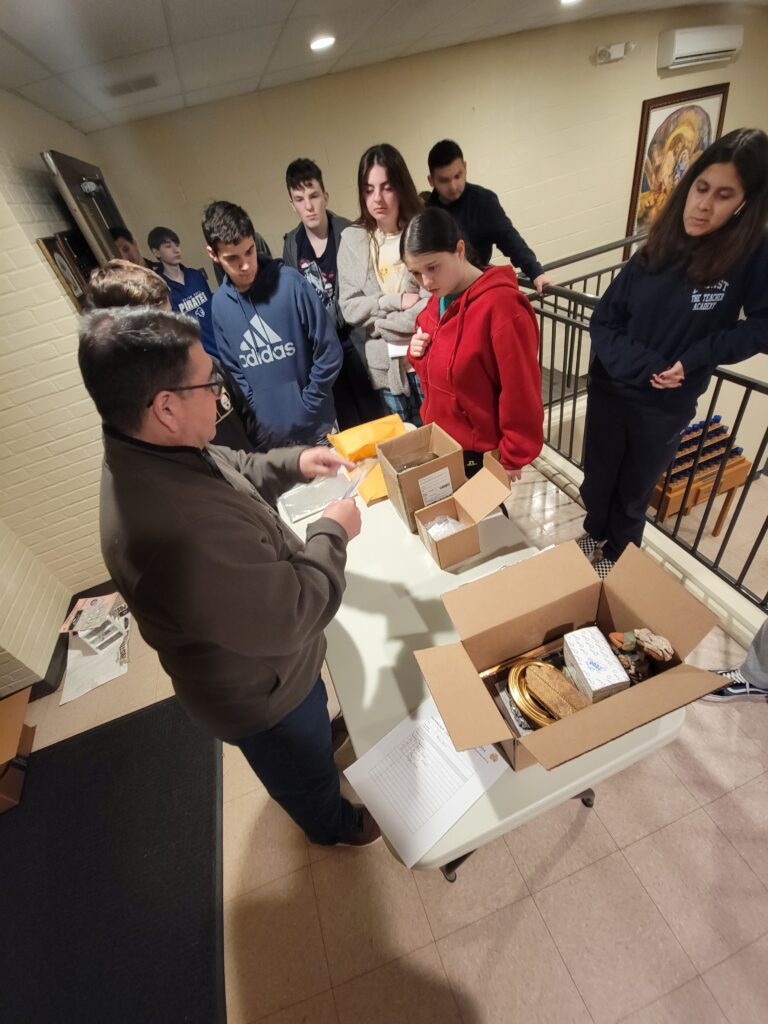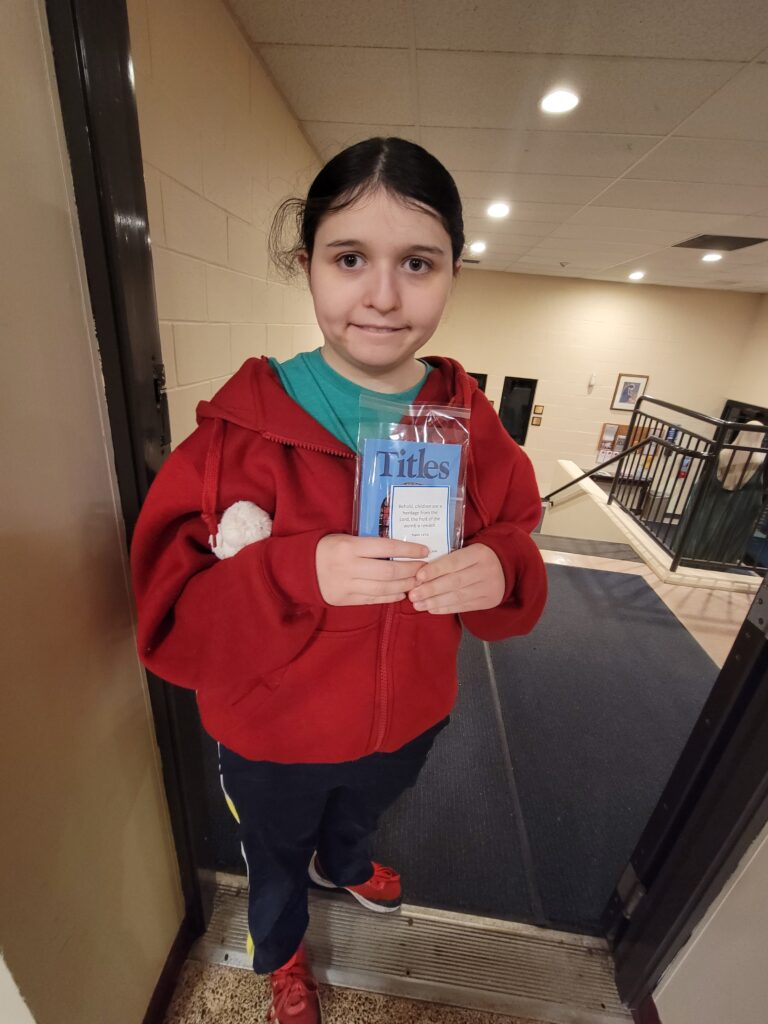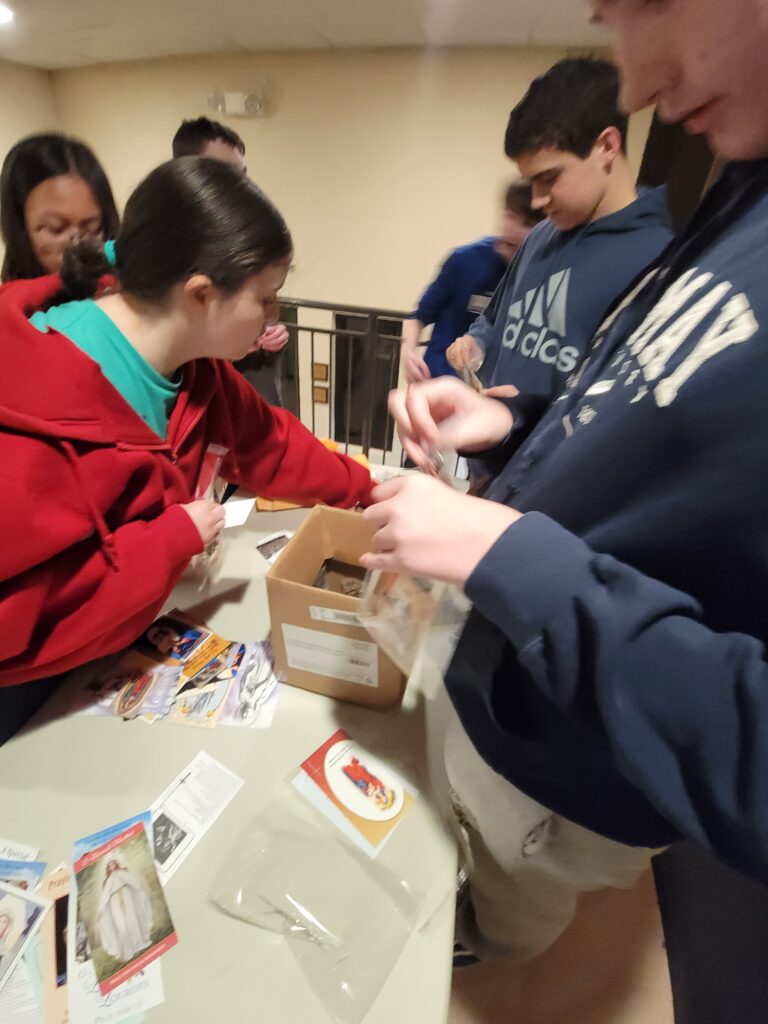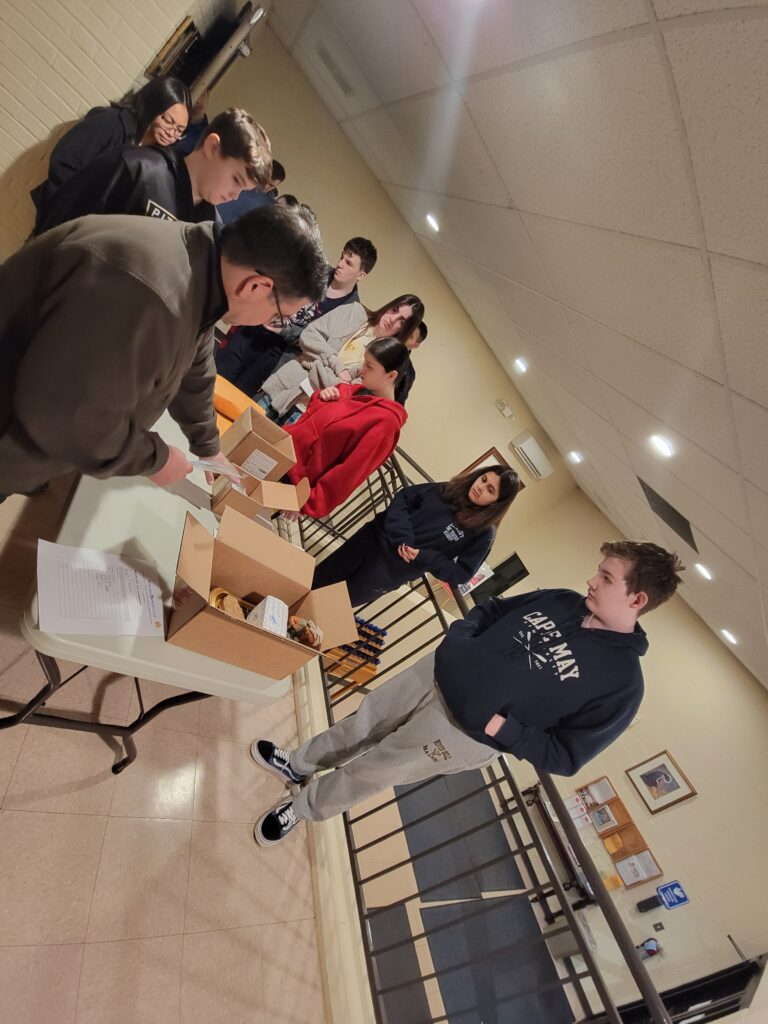 ---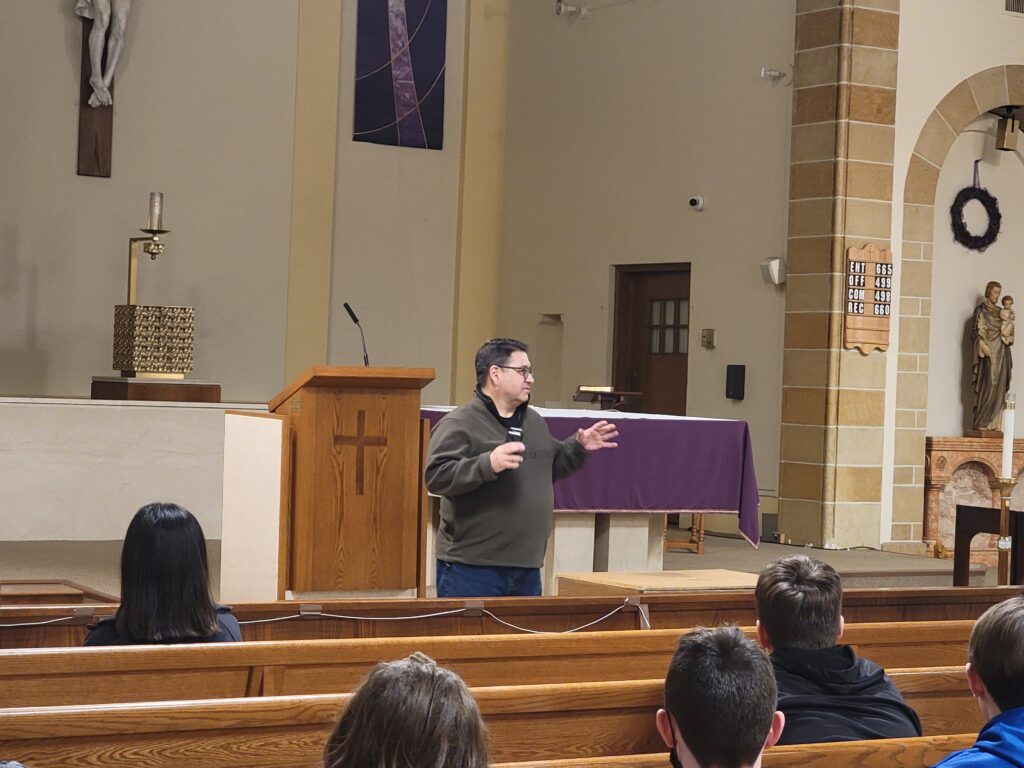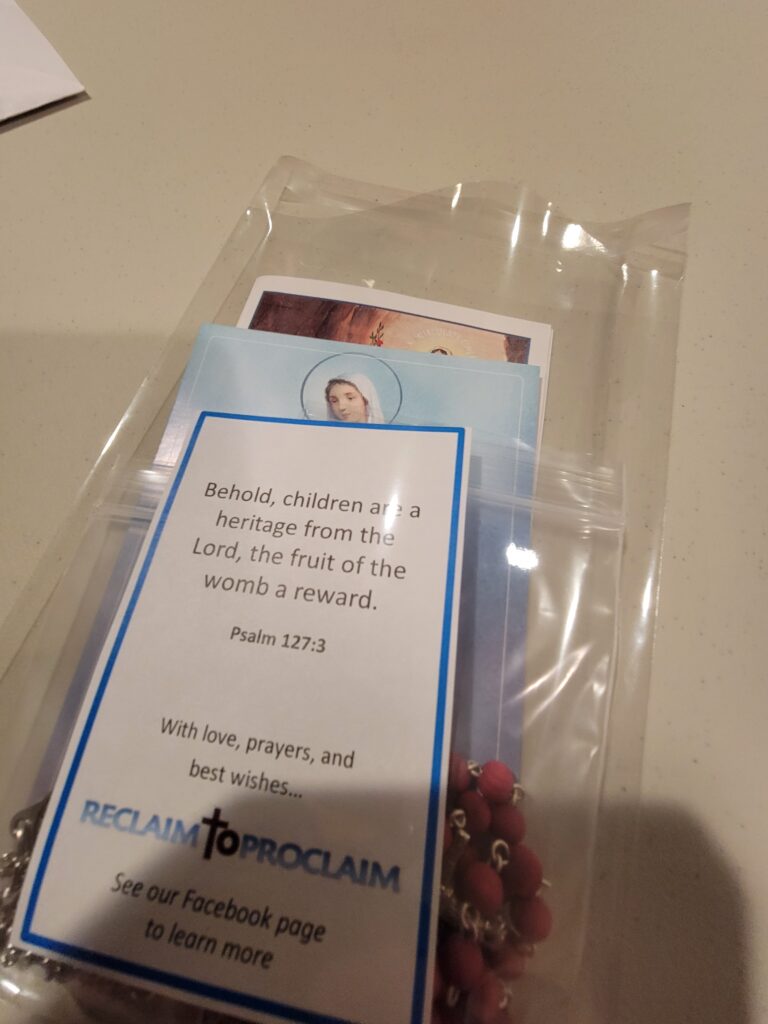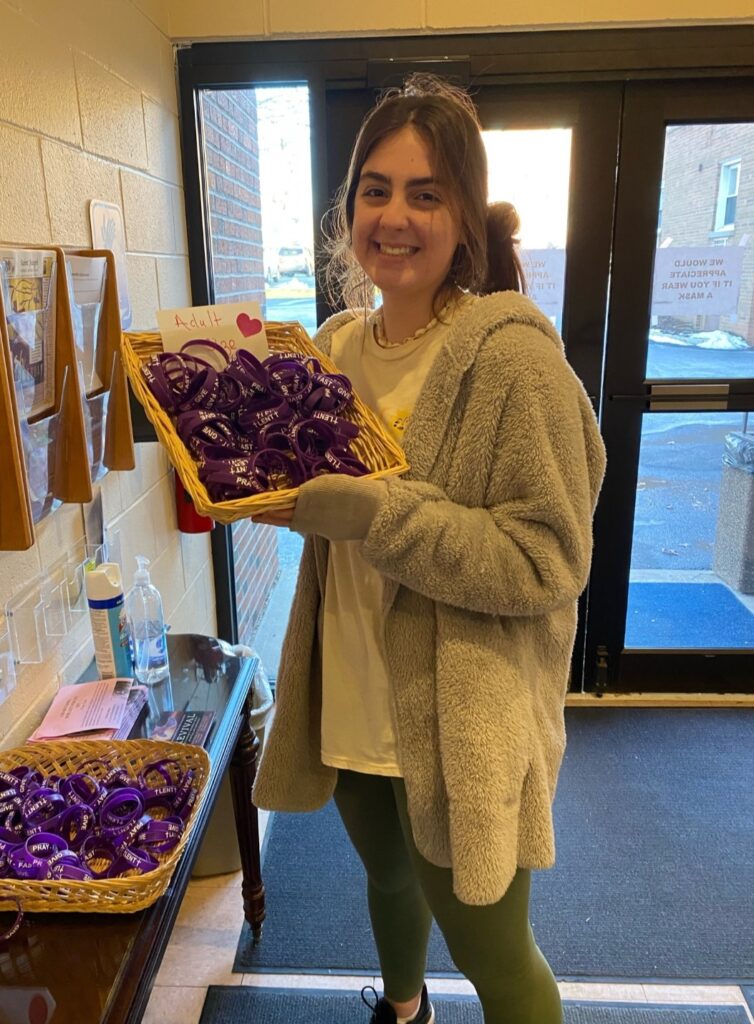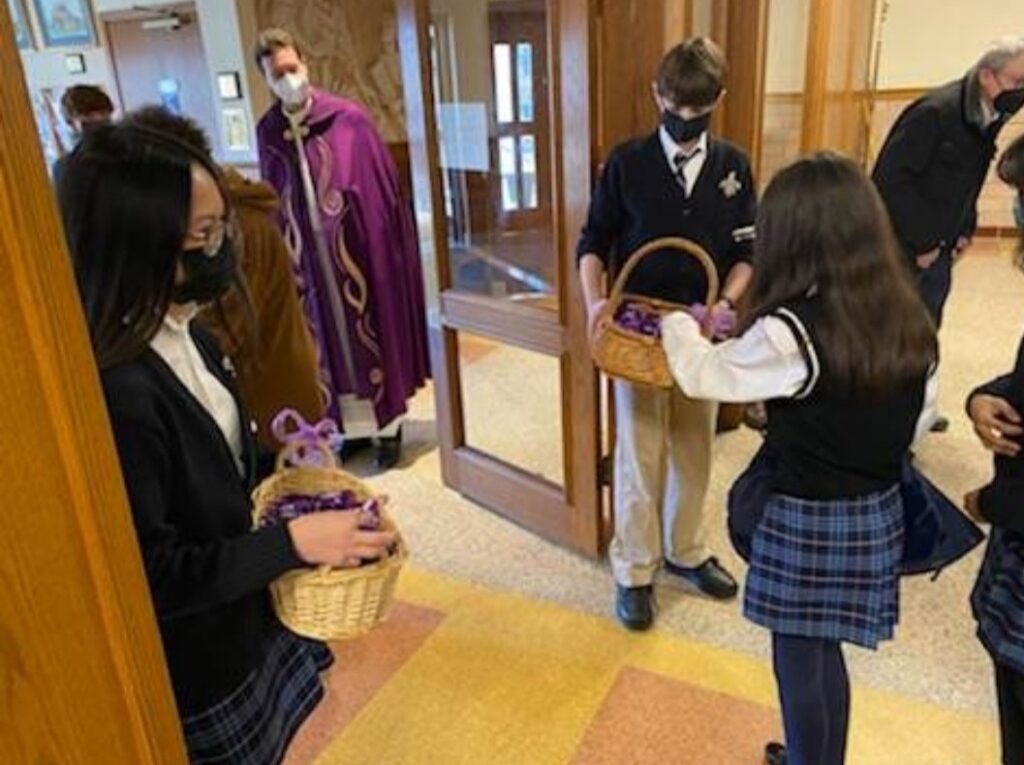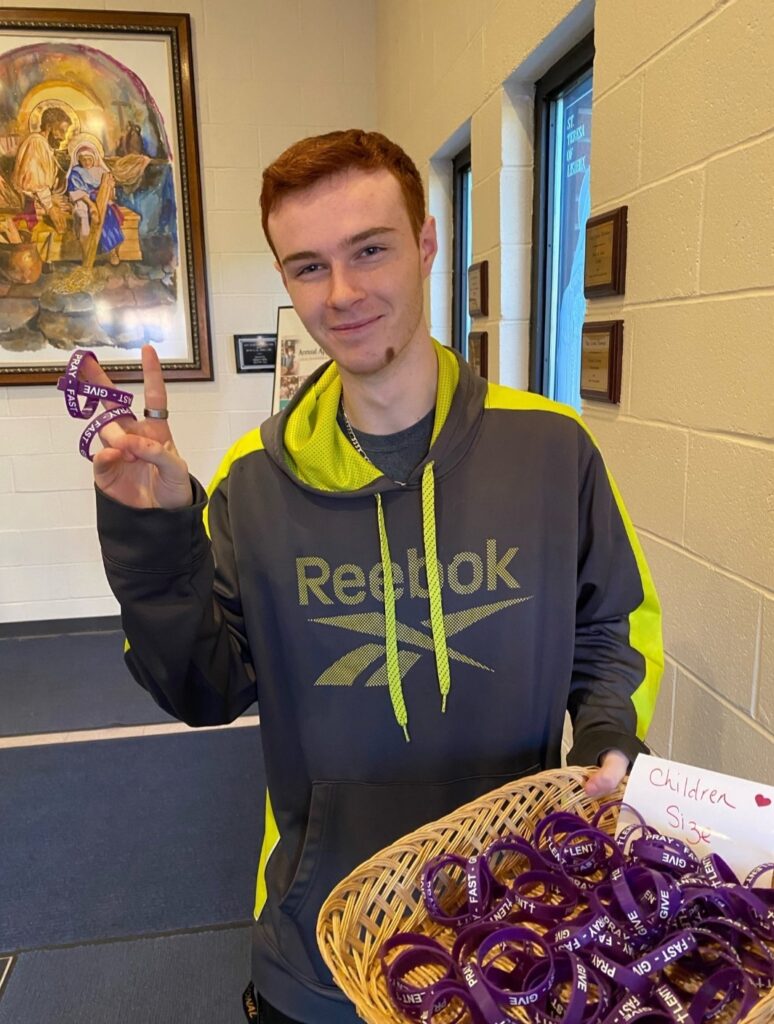 ---
Saint Joseph Youth Ministry families enjoyed a private tour of Sacred Heart Basilica in Newark. Fr. Bismarck Chau led us in prayer at the altar of St. Joseph.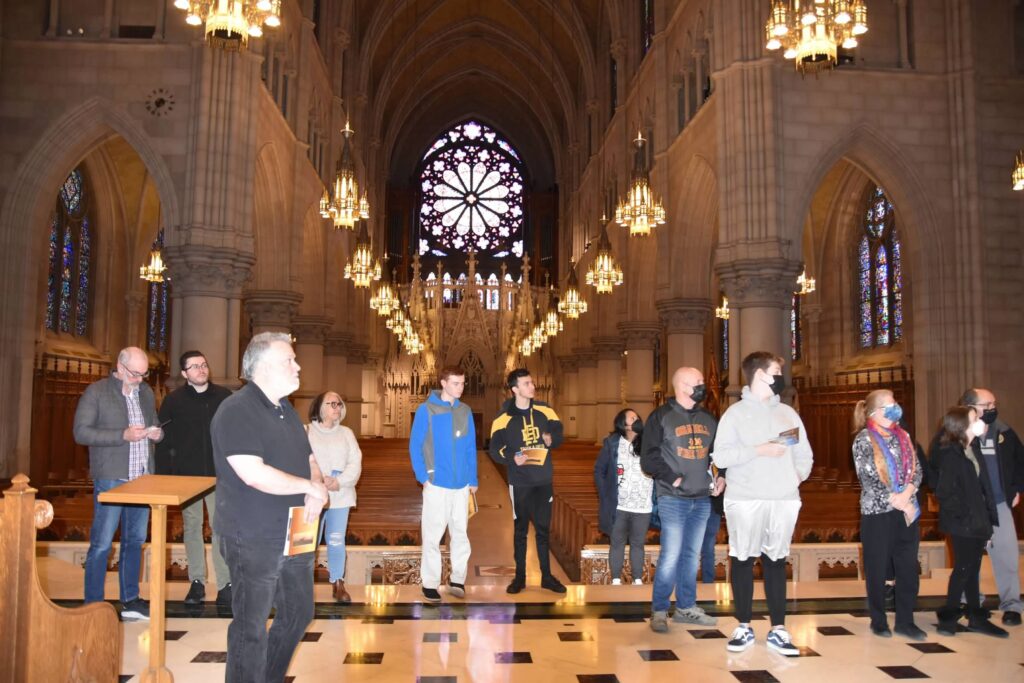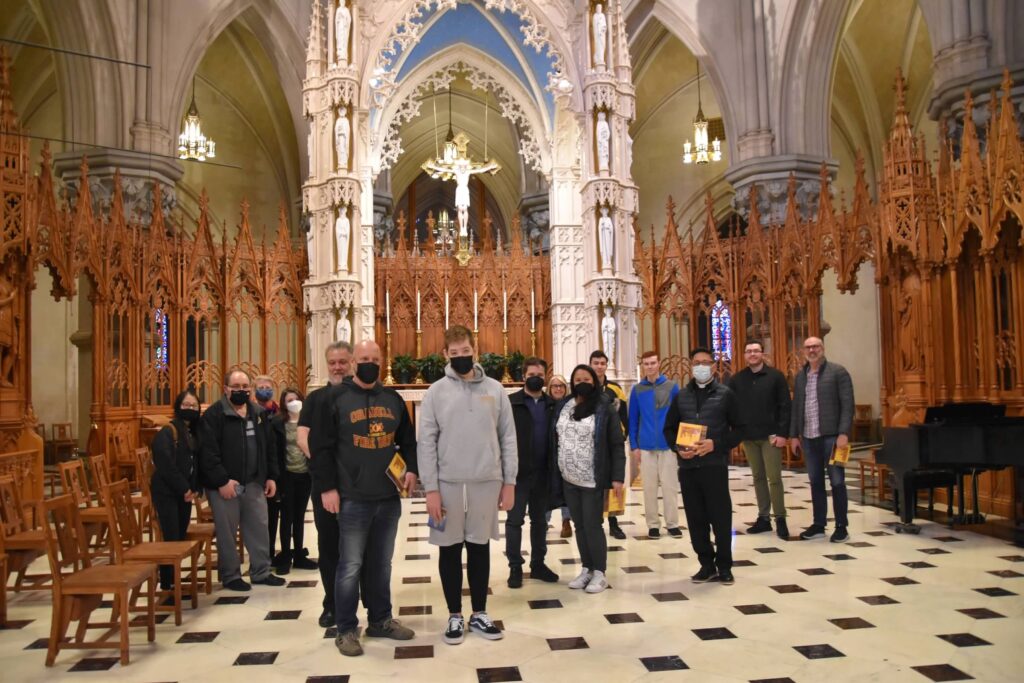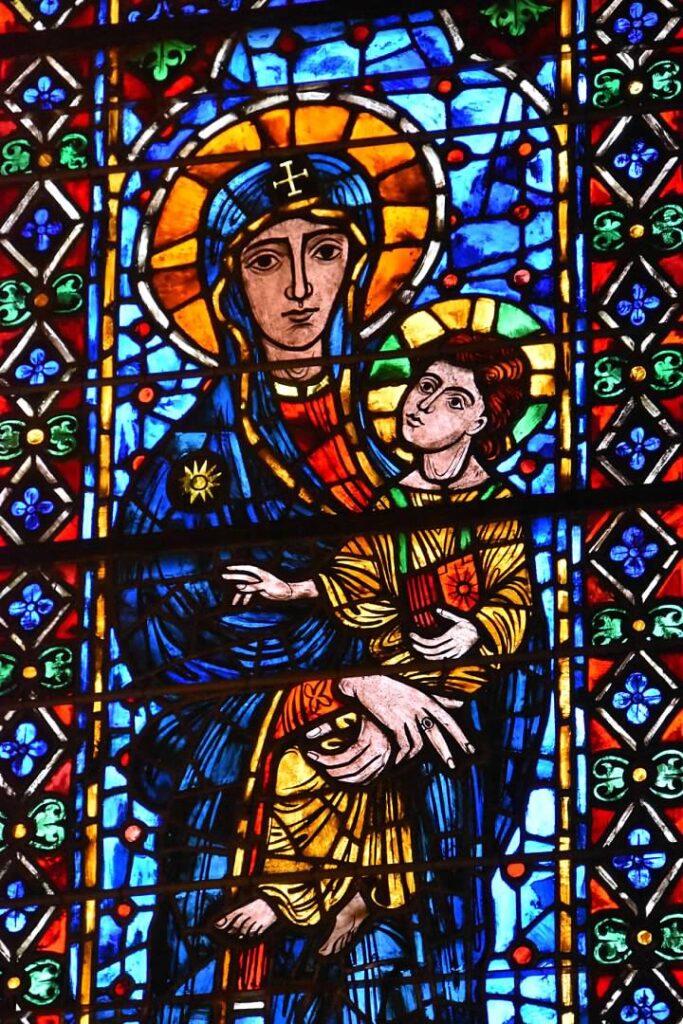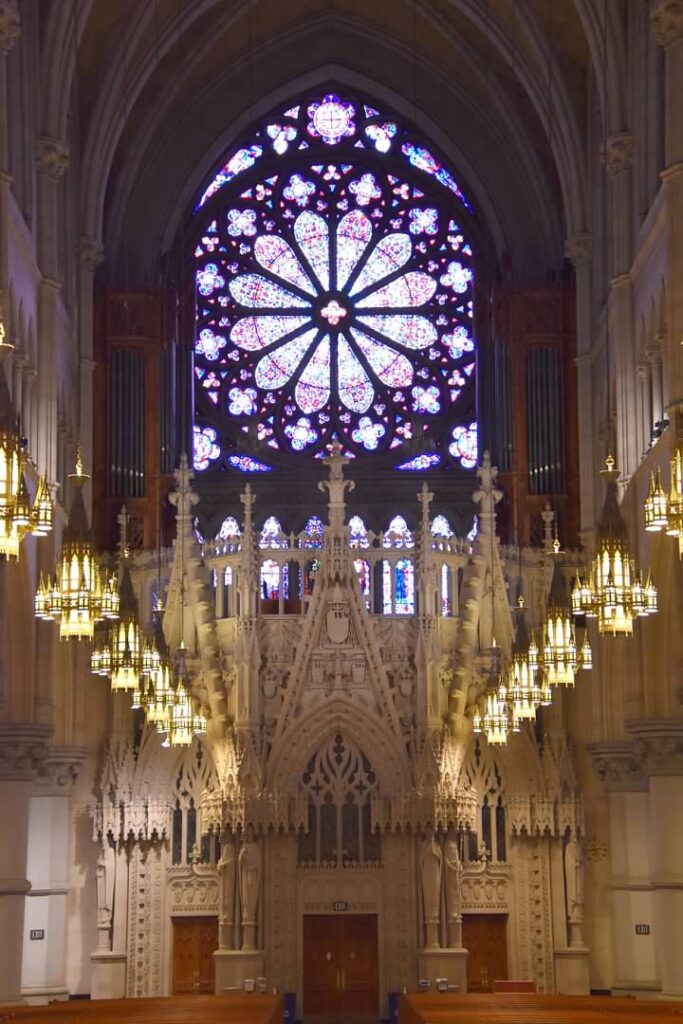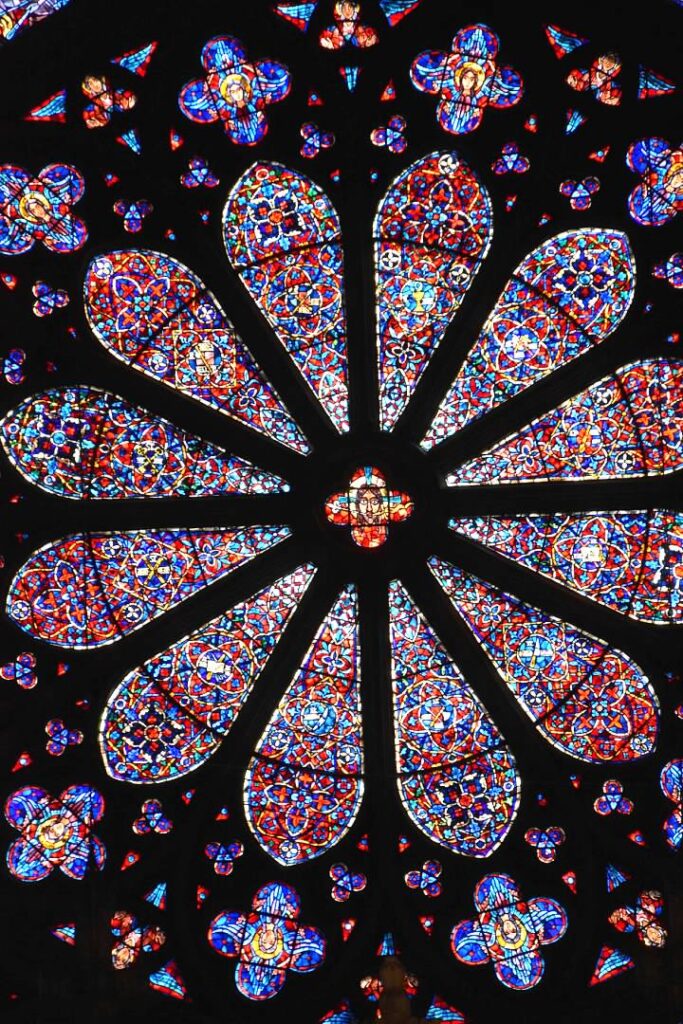 ---
Saint Joseph Youth Ministry is preparing for Lent! The teens have begun to make solid reminders of Jesus' sacrifice on the cross. These special original reminders will be shared with parishioners at the Living Stations of The Cross on April 15th. Our teens continue to show their dedication to our parish in a very talented way. (Feb. 2022)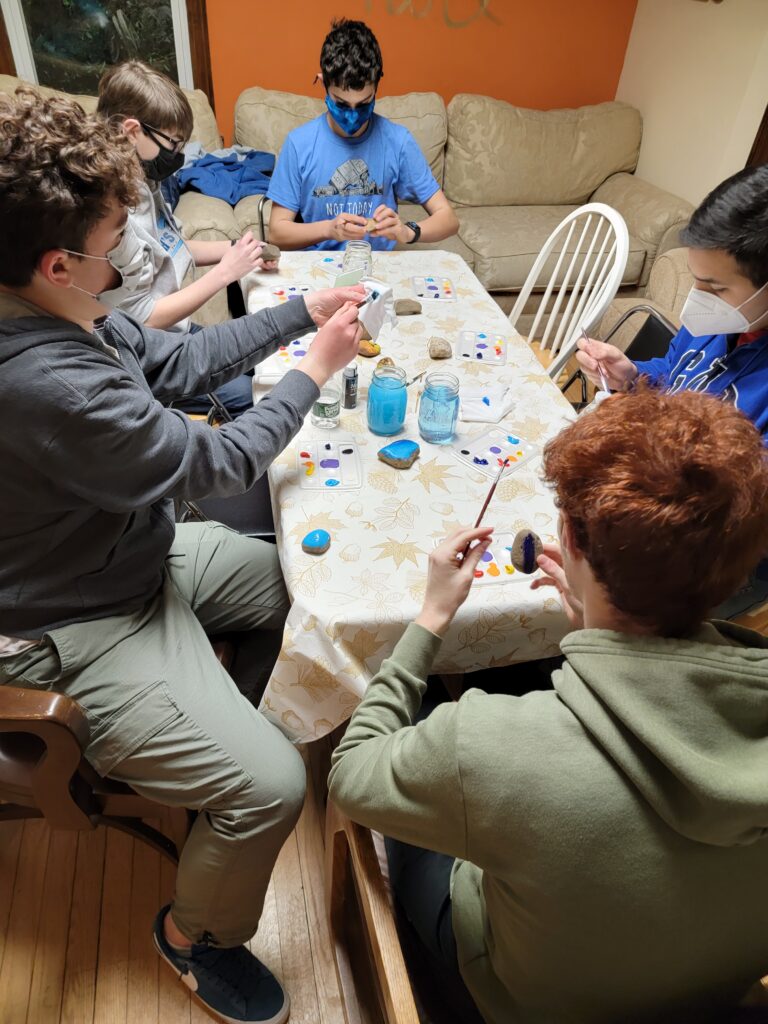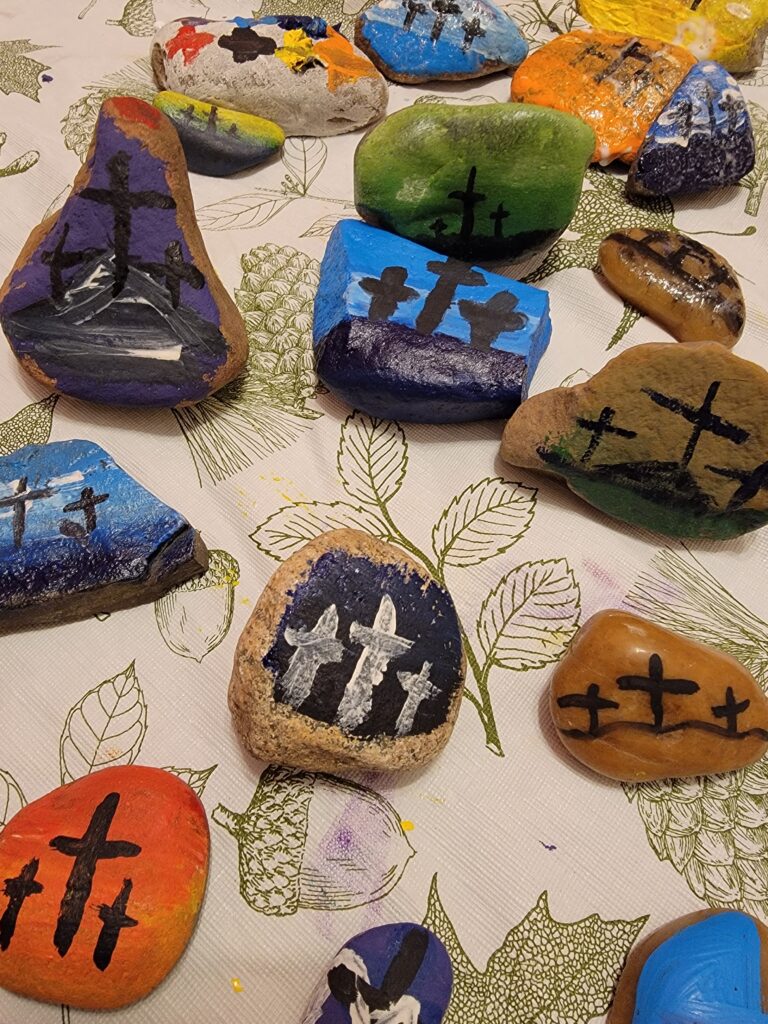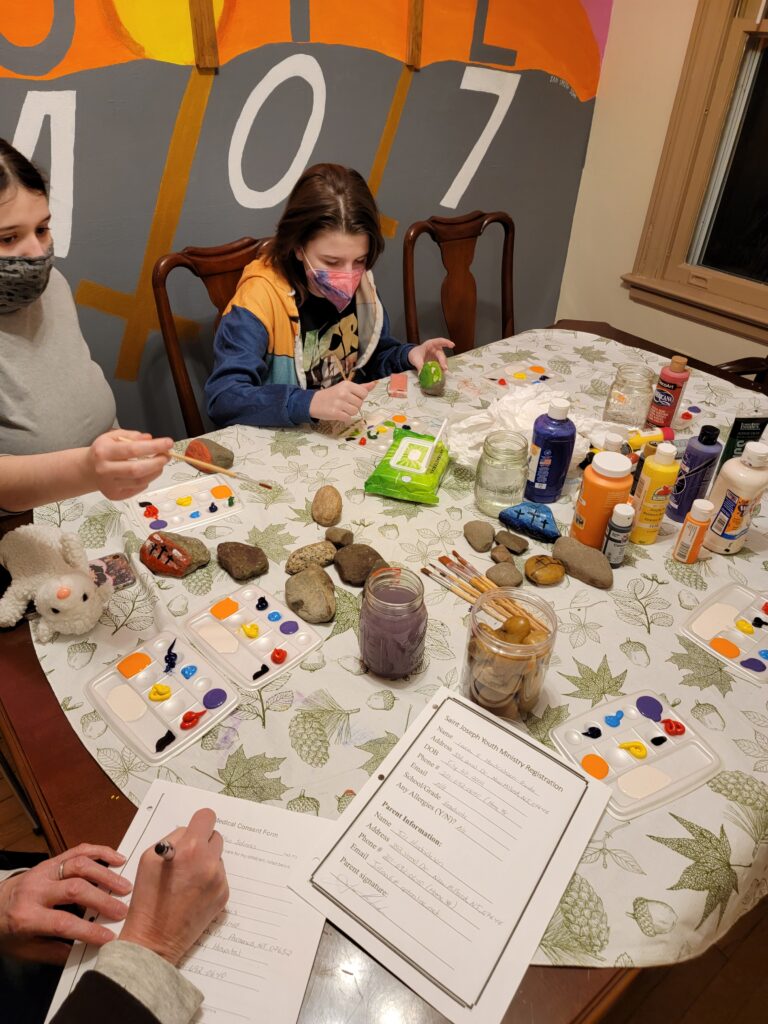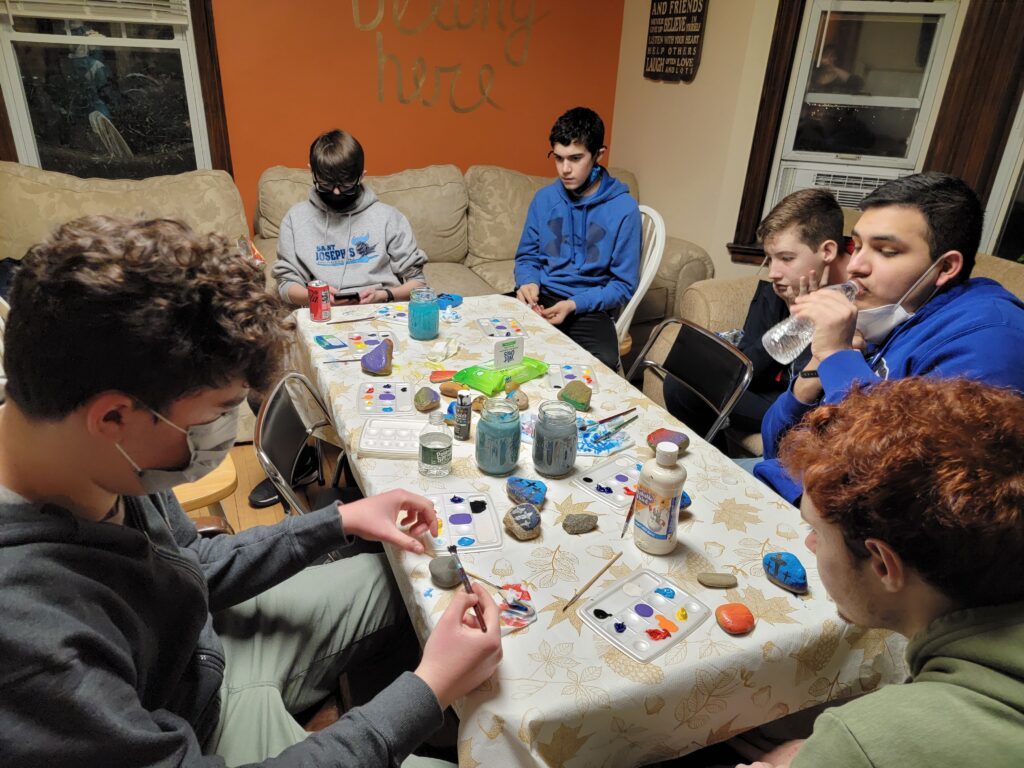 ---
ST. BLASE DAY AND SYNOD SESSION – February 2022
Fr. Christian, Spiritual Director of our Youth Ministry, blessed the throats of our members in honor of the feast of St. Blaise at our recent Teen Mass. We also had our Teen Synod "listening session" over pizza.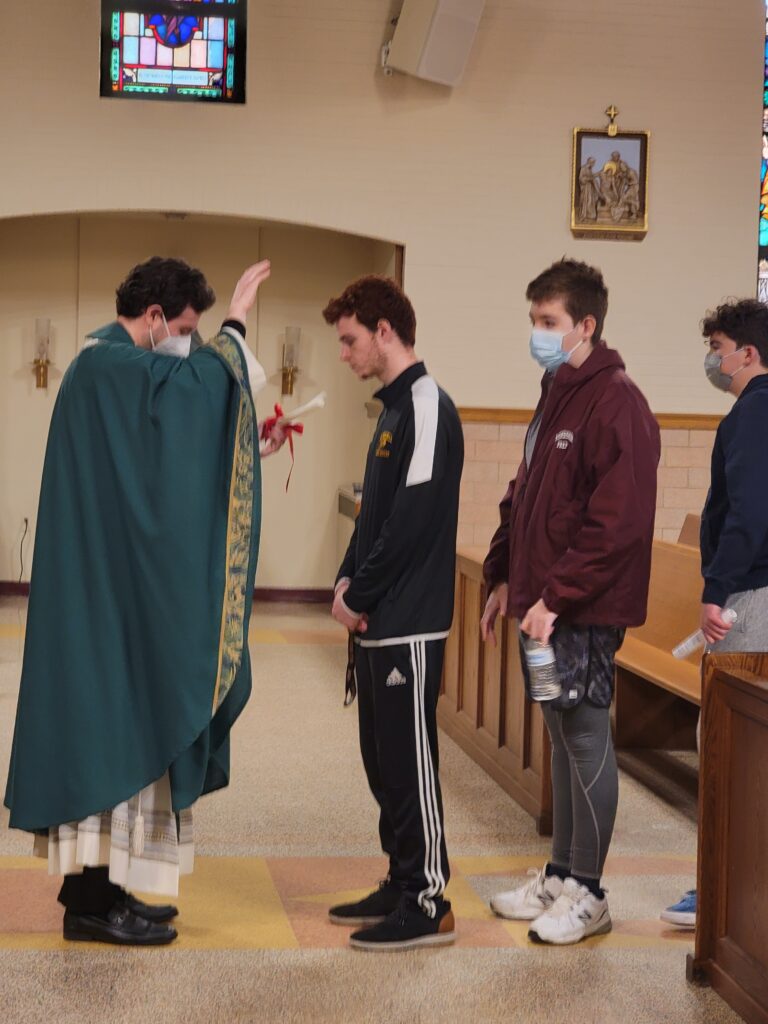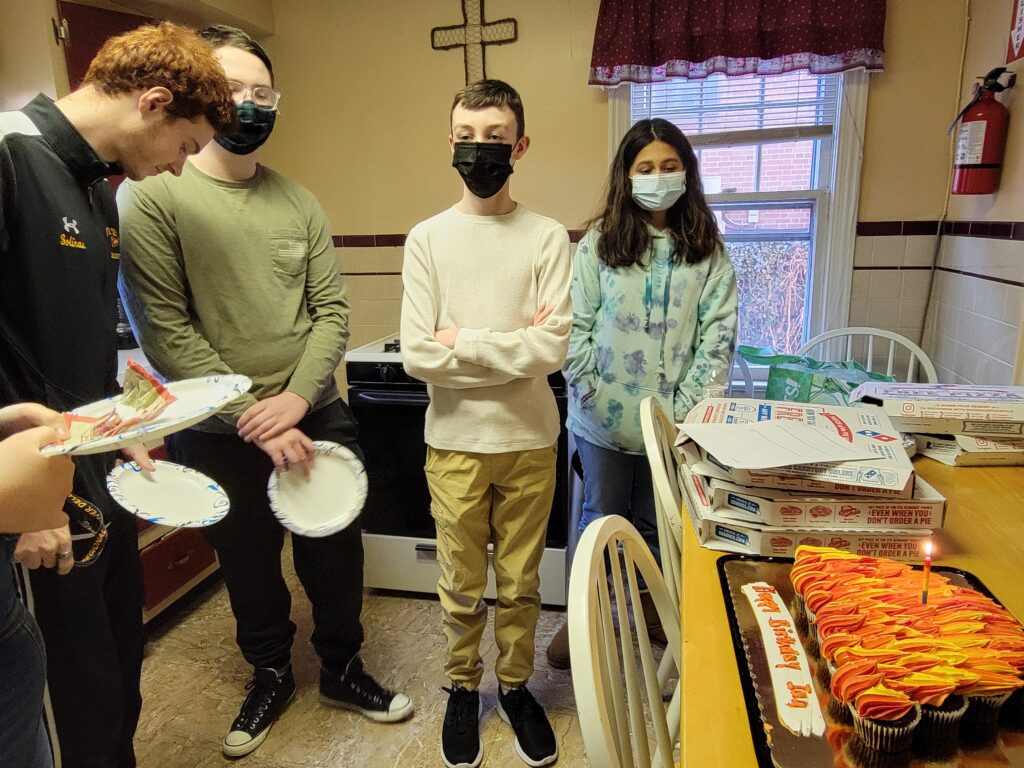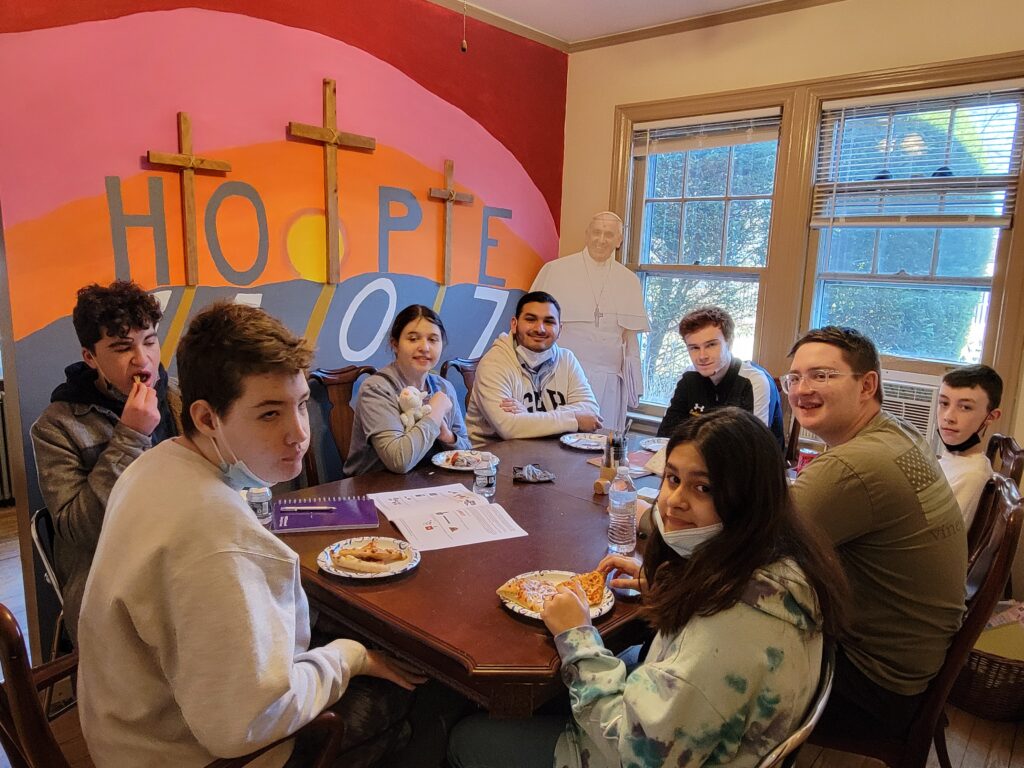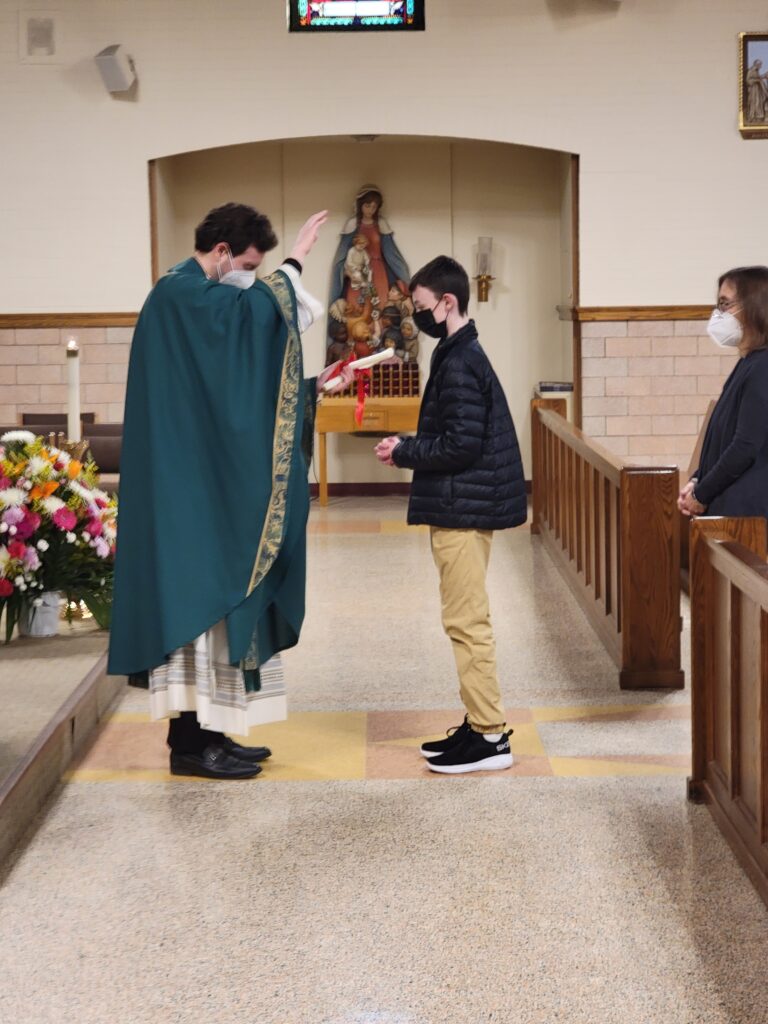 ---
ICE SKATING AND FIRE PIT – January 2022
Saint Joseph Youth Ministry spent an evening on the ice while waiting for our parish buildings to reopen. We had a wonderful evening under the stars, while having a blast on the ice. We finished off the evening with hot chocolate, followed by prayer at the fire pit.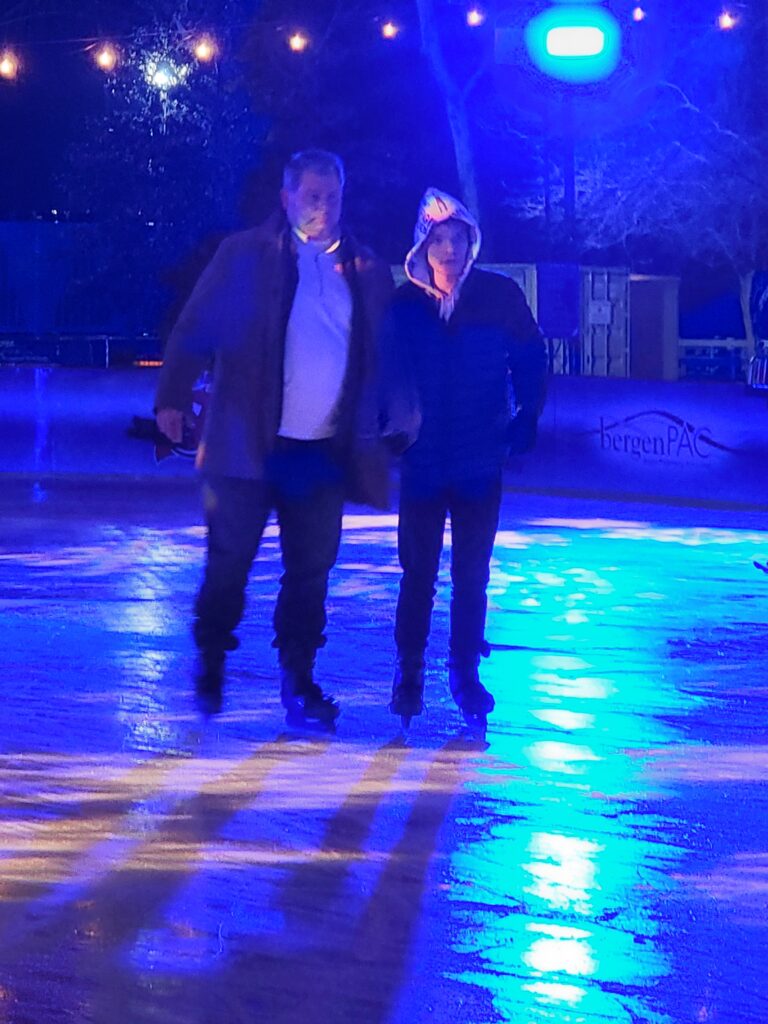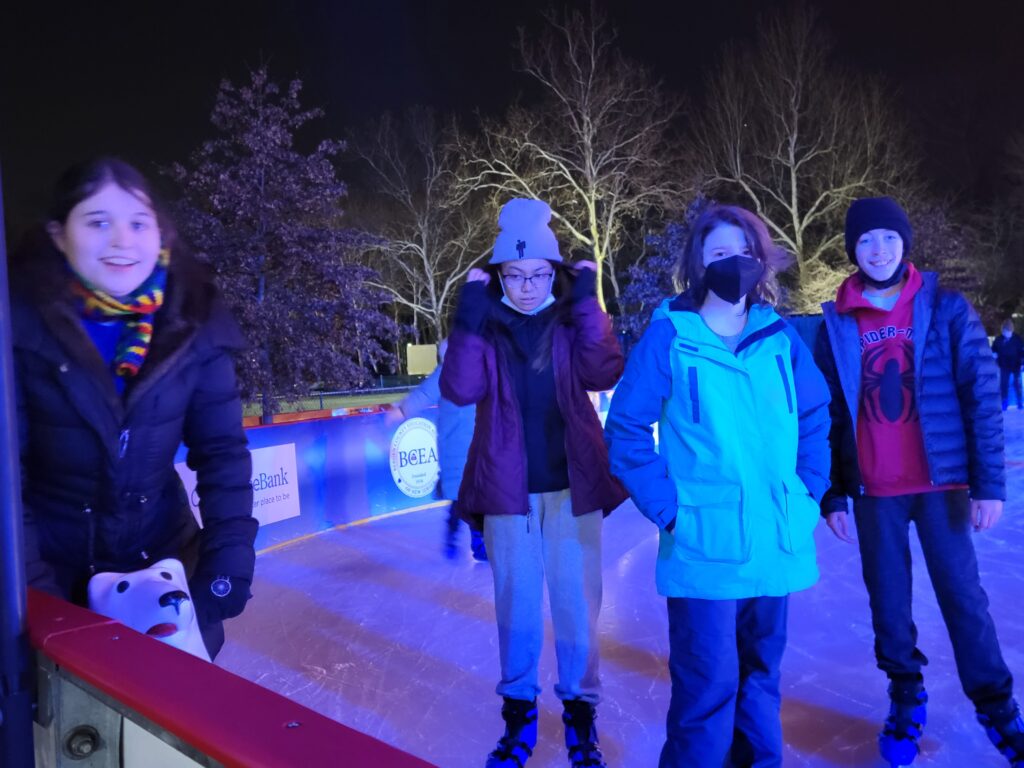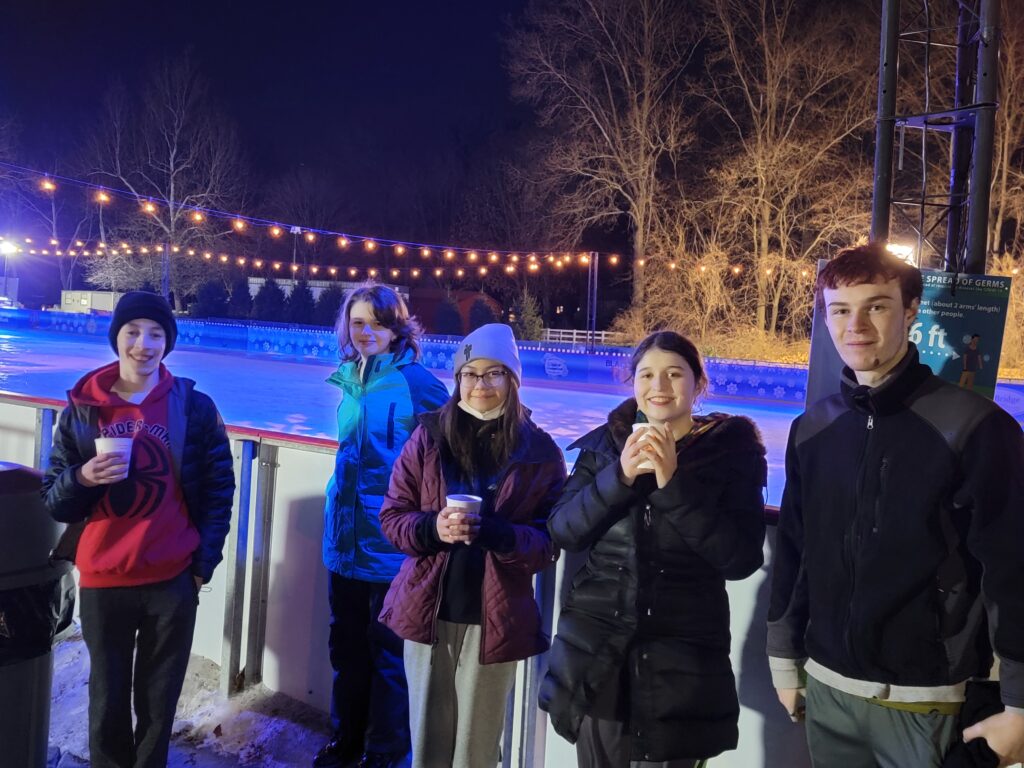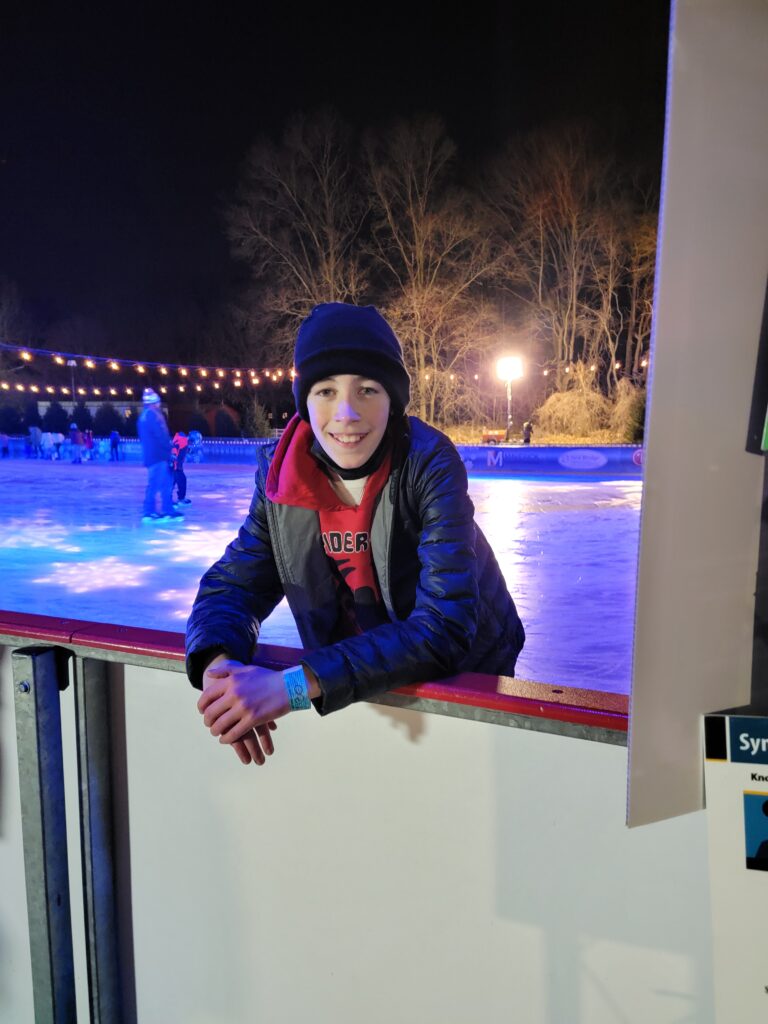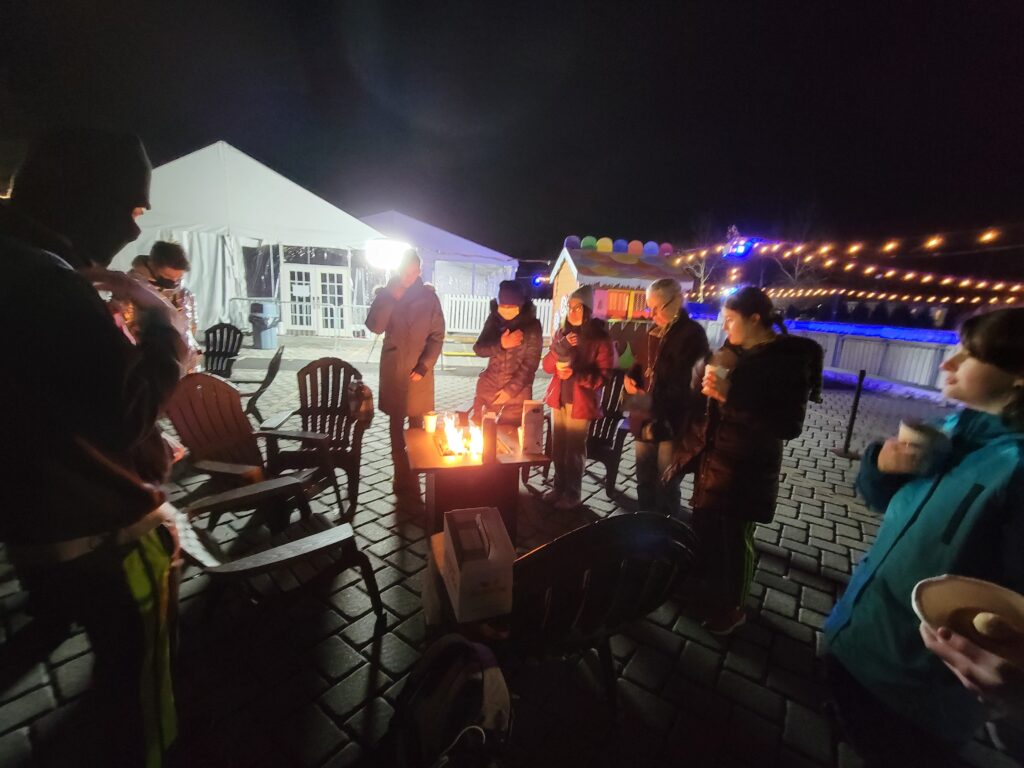 ---
NIGHT OUT WITH THE BISHOP – January 2022
Saint Joseph Youth Ministry gathered with Bishop Saporito for an evening of faith sharing and lots of time for questions and answers. We were blessed for such a wonderful opportunity and grateful for the Bishop's heart felt stories and prayers for all our teens.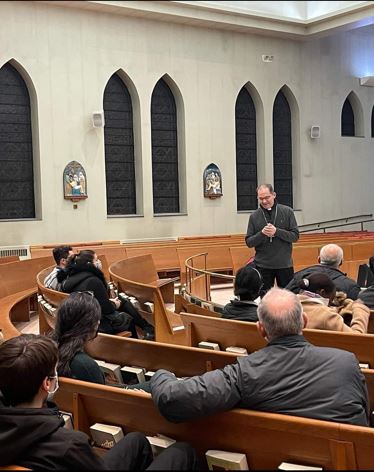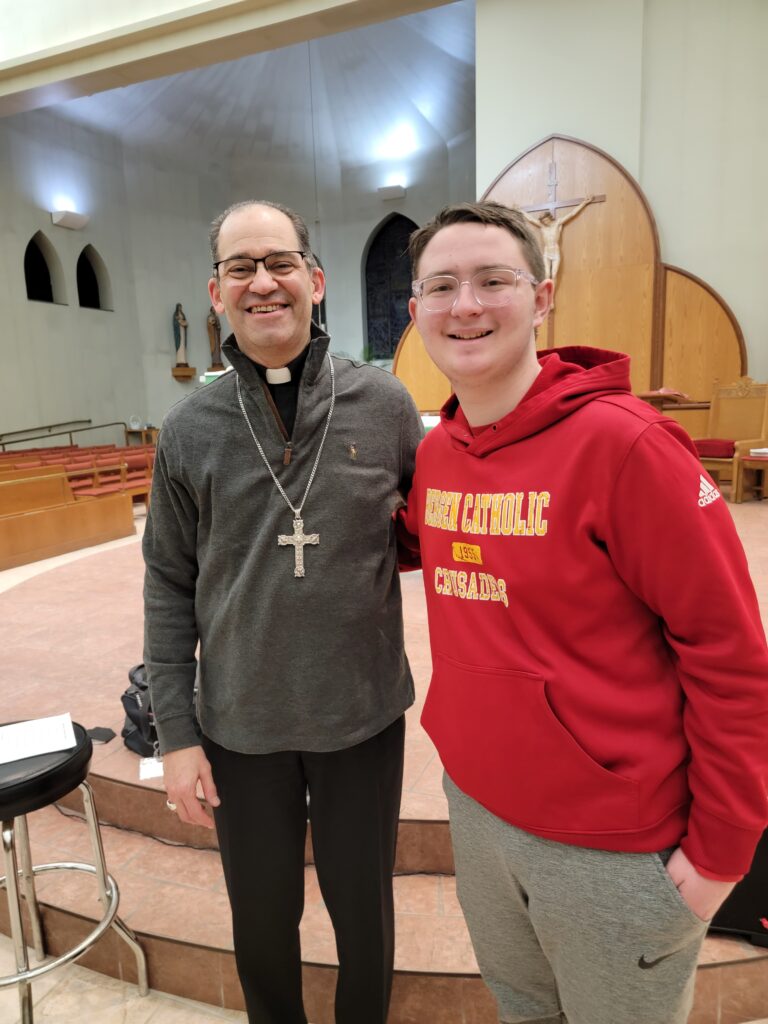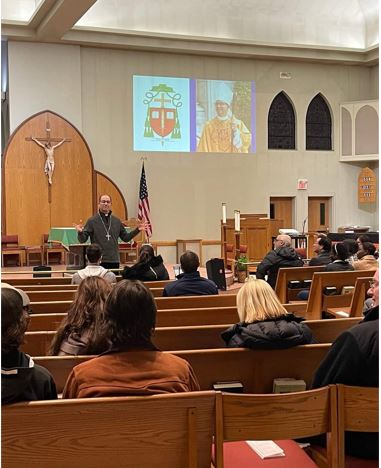 ---
YOUTH GROUP 2021 – YEAR IN REVIEW
Please view our "year at a glance" on video. It is very obvious how strong and active our ministry has been, despite of all our ever ending changes. The teens have proven that they are committed to their faith and their parish. We may be a little different in our approach to our faith, but we are Christ-centered in our actions and in our spiritual growth.
We are blessed to have such a wonderful space in our parish community that we can call home and it truly allows us to grow as a family. We are resilient and we have definitely navigated COVID better than most. We may be back to winter coats, blankets and smores at the fire pit. We are ready for the next COVID challenge and we can weather this storm AGAIN, because we have Jesus by our side. Jesus has truly been our hope and strength and as always has never failed us.
Thanks all for your continued support. May God bless us all and especially our Youth Ministry this upcoming year.
Advent/ Christmas – December 2021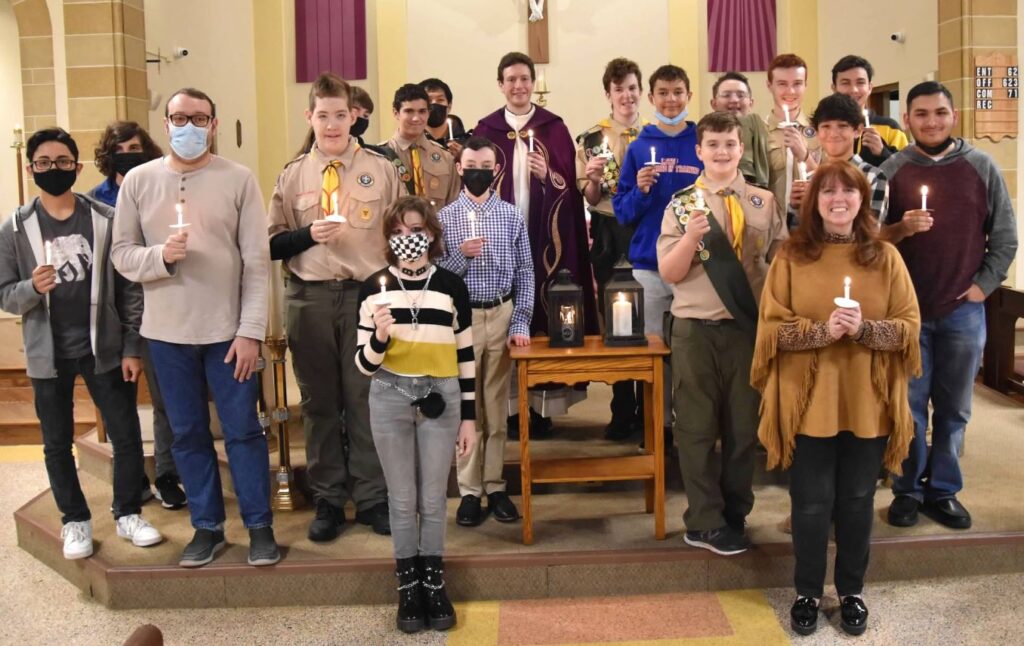 BETHLEHEM PEACE LIGHT
The Bethlehem Peace Light is an eternal flame originating in the Church of the Nativity in Bethlehem. Each year, a child brings the flame to special lamps which are flown from Tel Aviv to Vienna and then on to NYC.
Our youth ministry was one of the recipients of the peace light at JFK airport on 12/11, and brought the light back to our parish to share.
Share the light of Christ's peace throughout the season and beyond!
To see more photos, click below: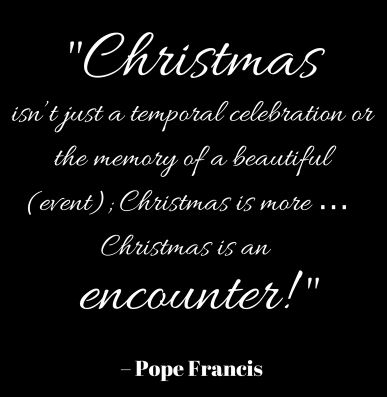 ADVENT/CHRISTMAS CELEBRATION 2021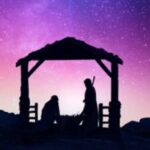 On December 5th, the SJYM Christmas celebration began with our Teen Mass. Monsignor Hubba continued the tradition of blessing our Nativity while Dan Ferrari read Luke 2:1-20 to the teens. We followed up with a gift swap and, as always, a meal. Our Ministry is so grateful to Monsignor Hubba, Fr. Christian, Fr. John, and the parish for all your support. You allow us to encounter Christ and grow in our faith in a wonderful way and in turn we hope we serve you well. We wish you a Blessed and Holy Christmas Season.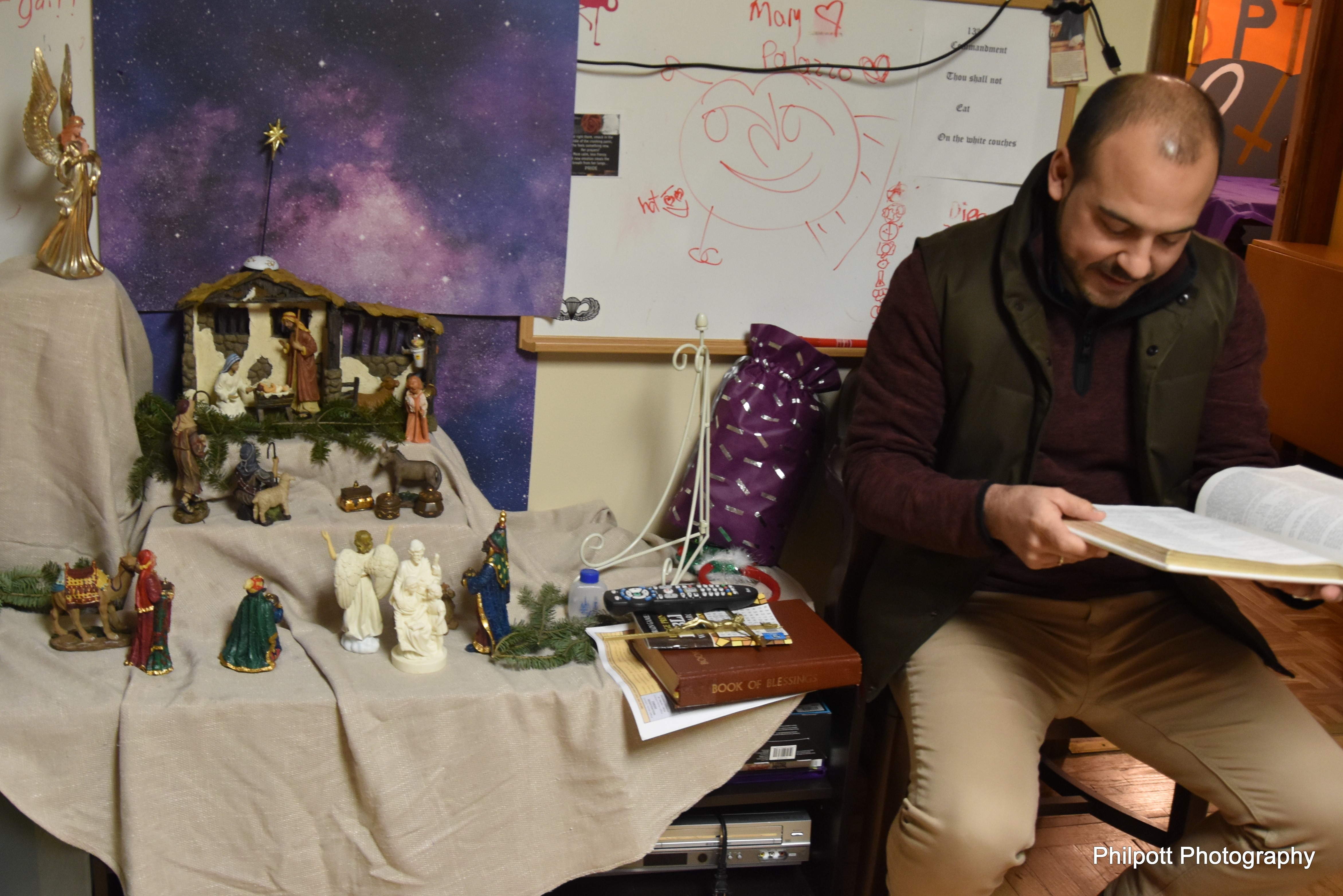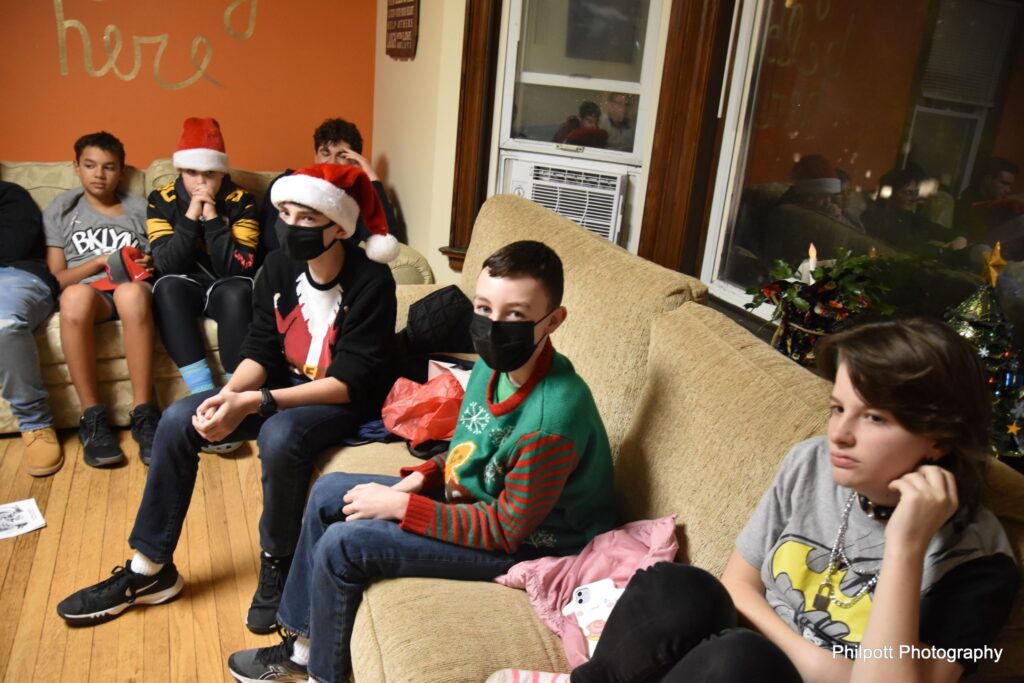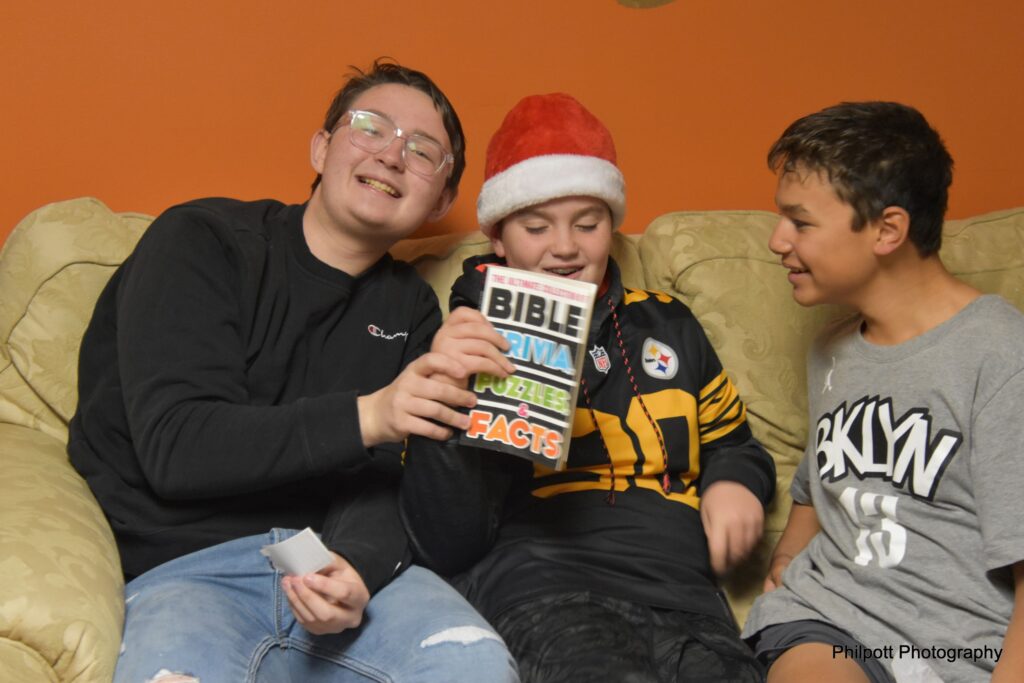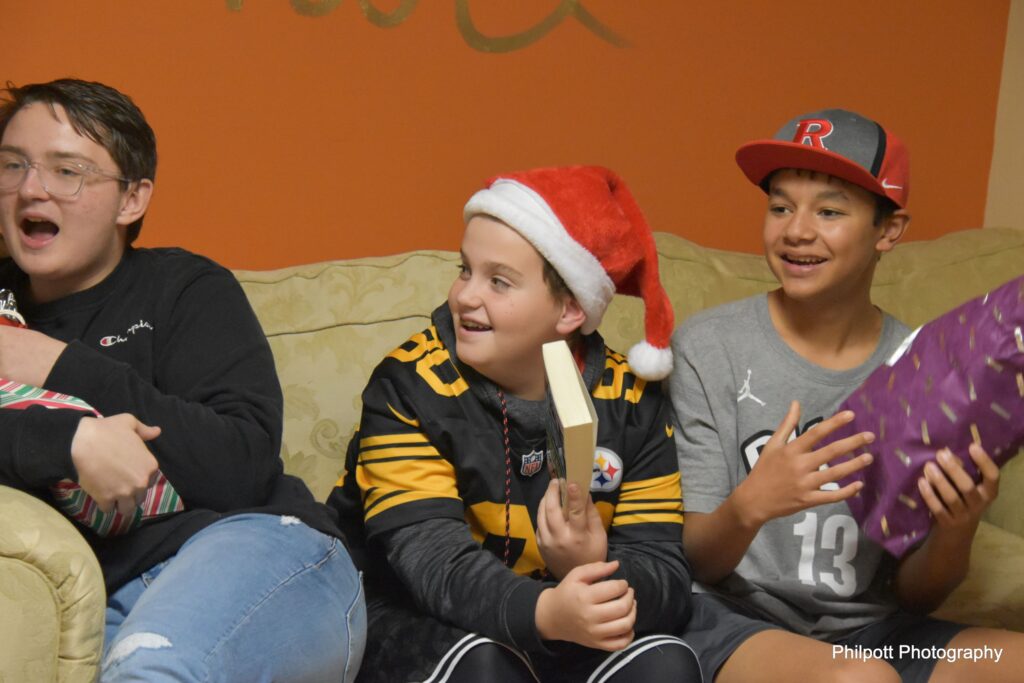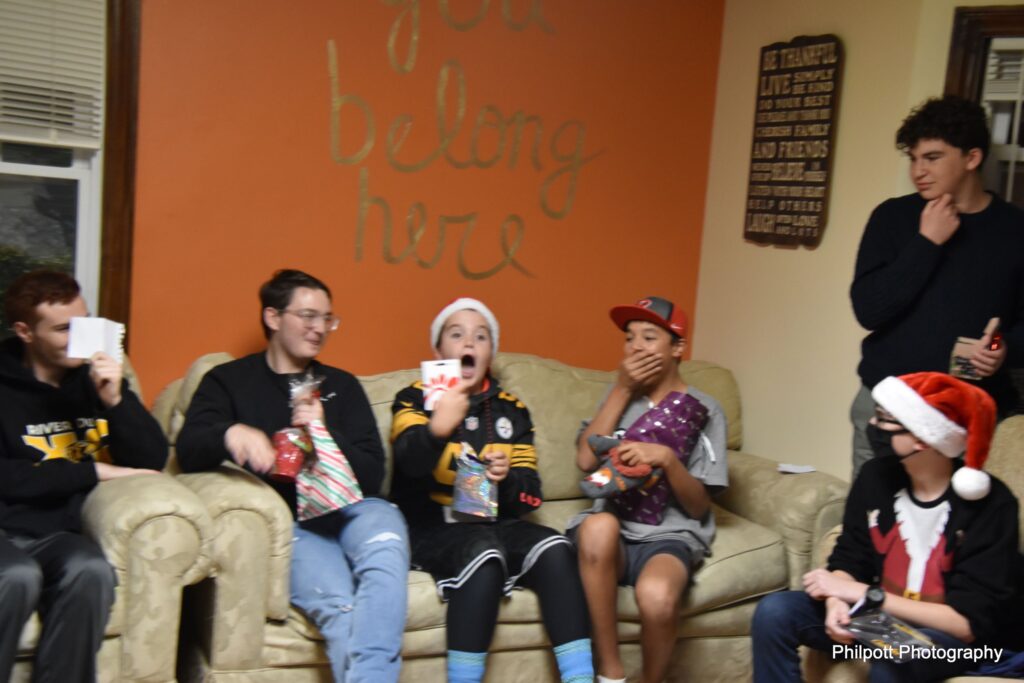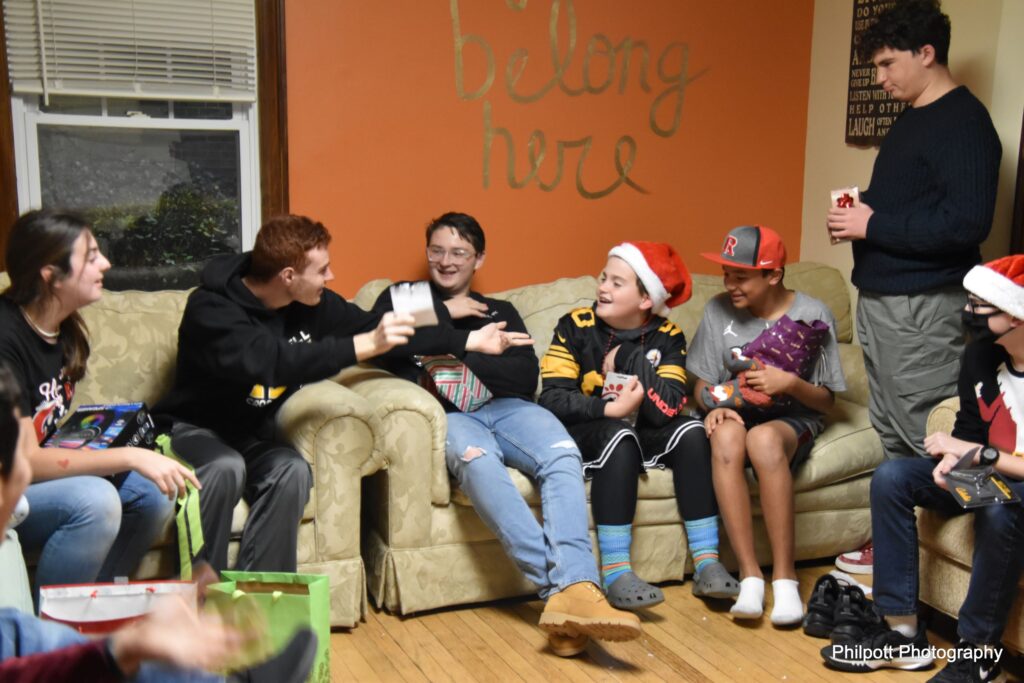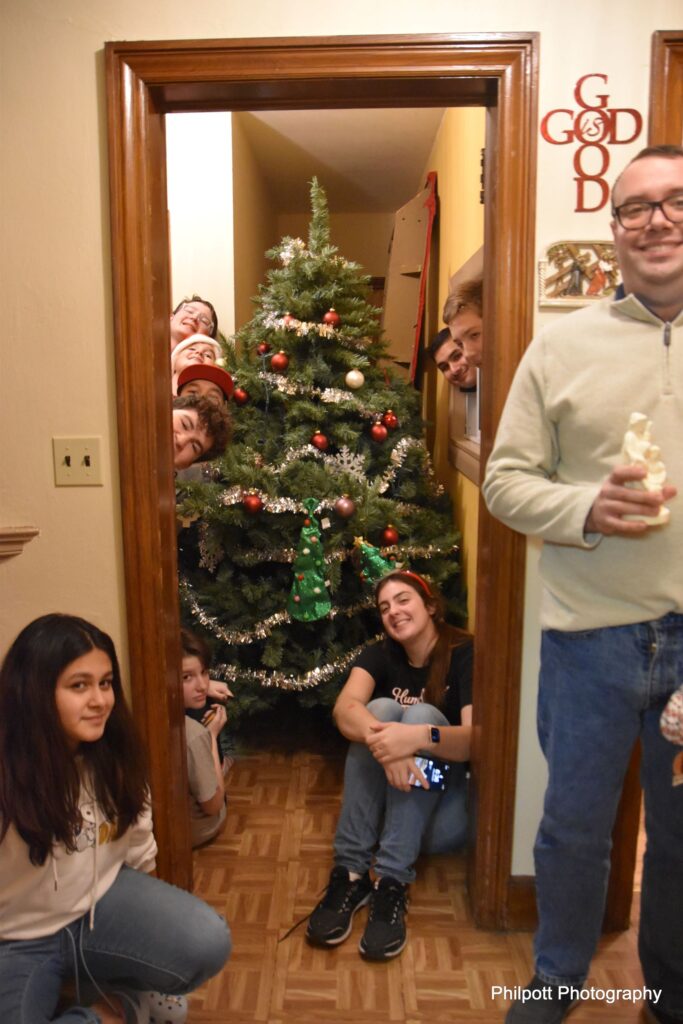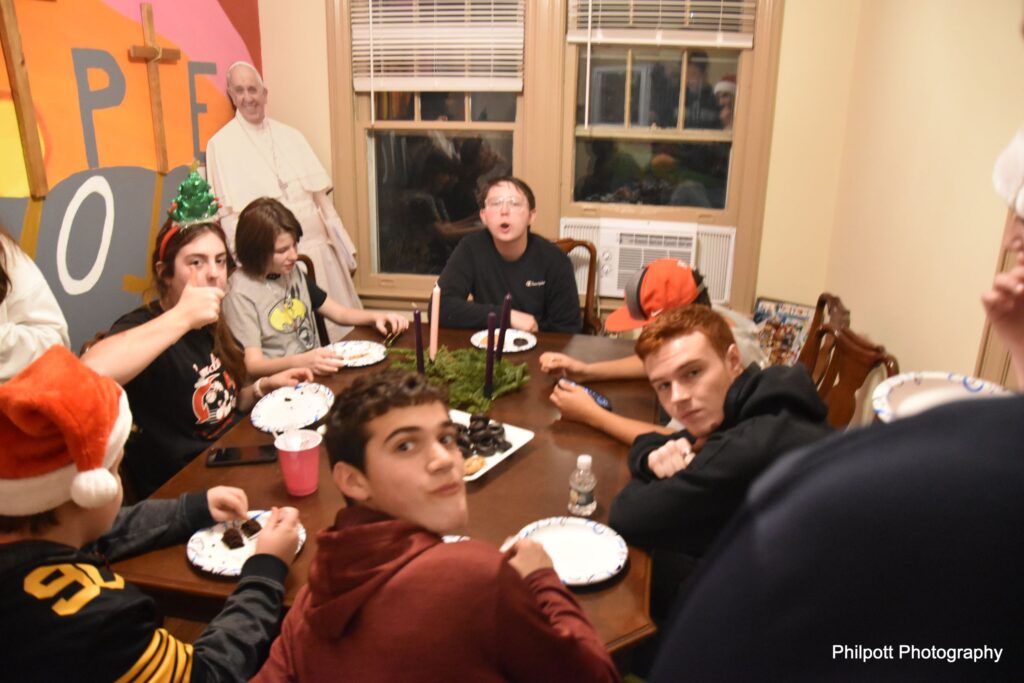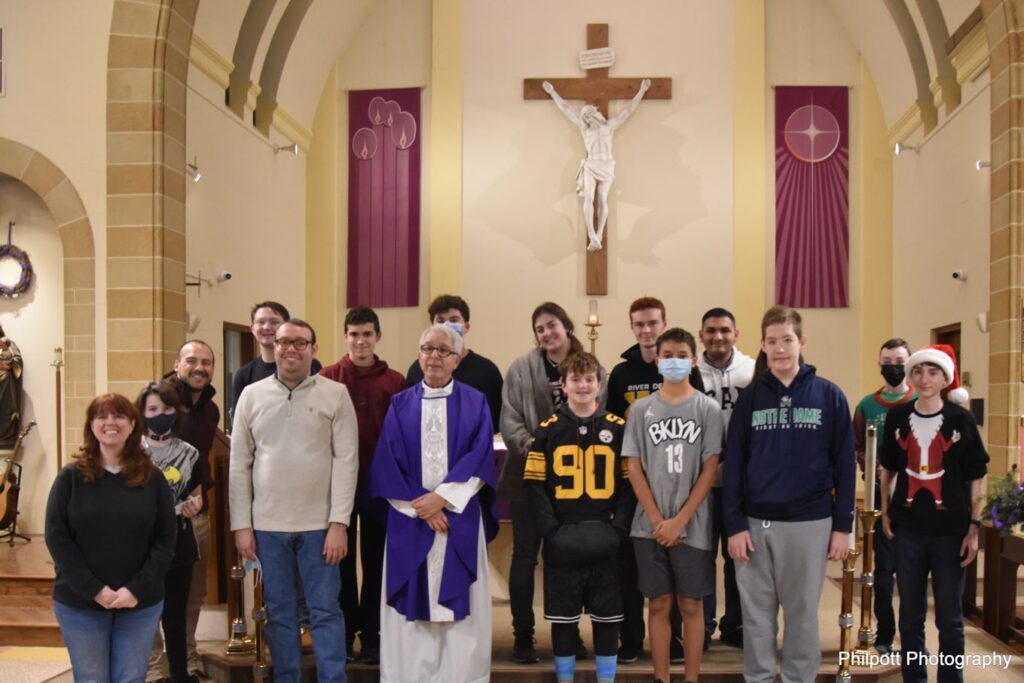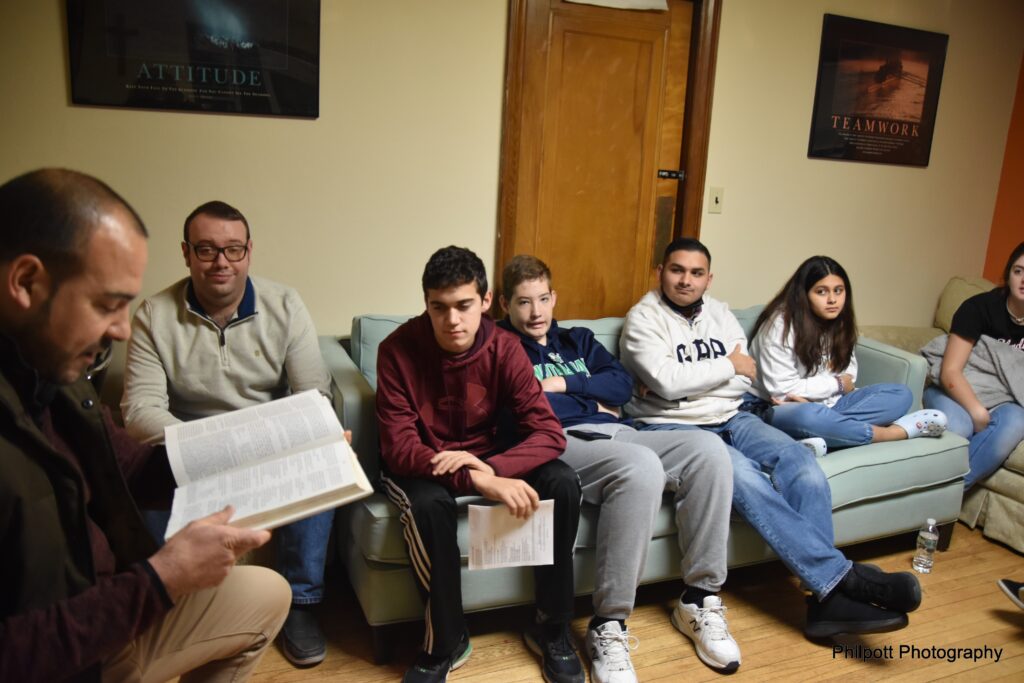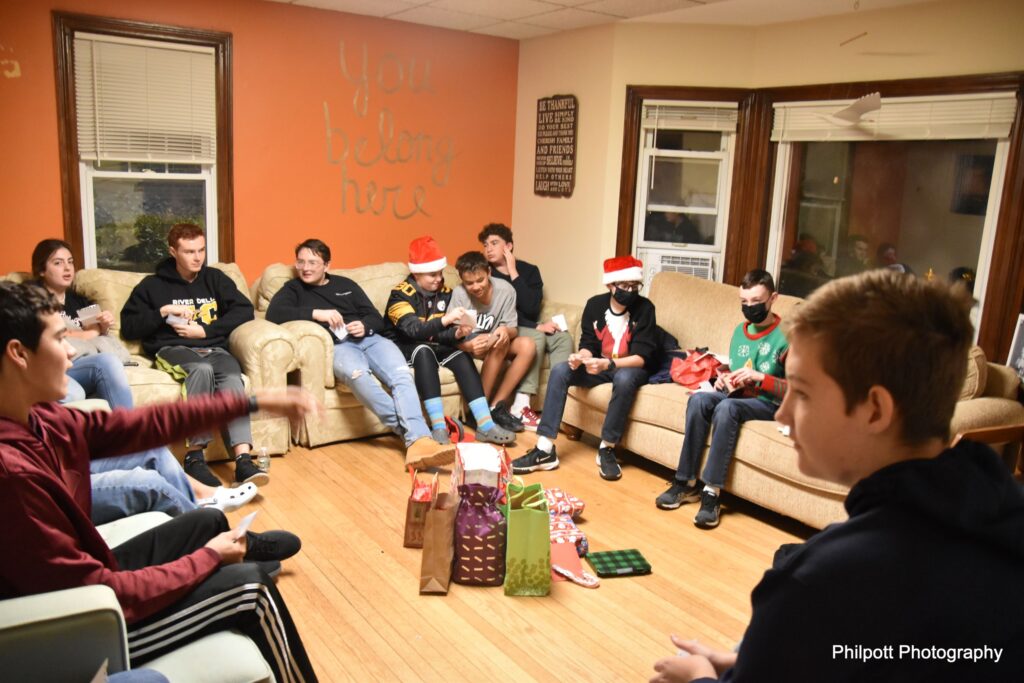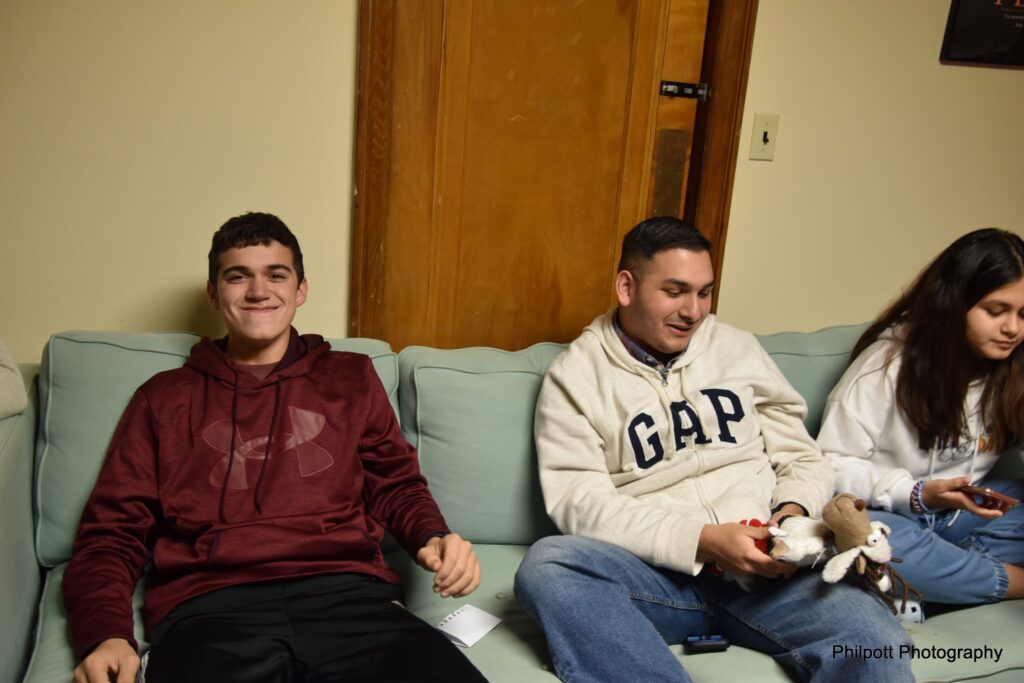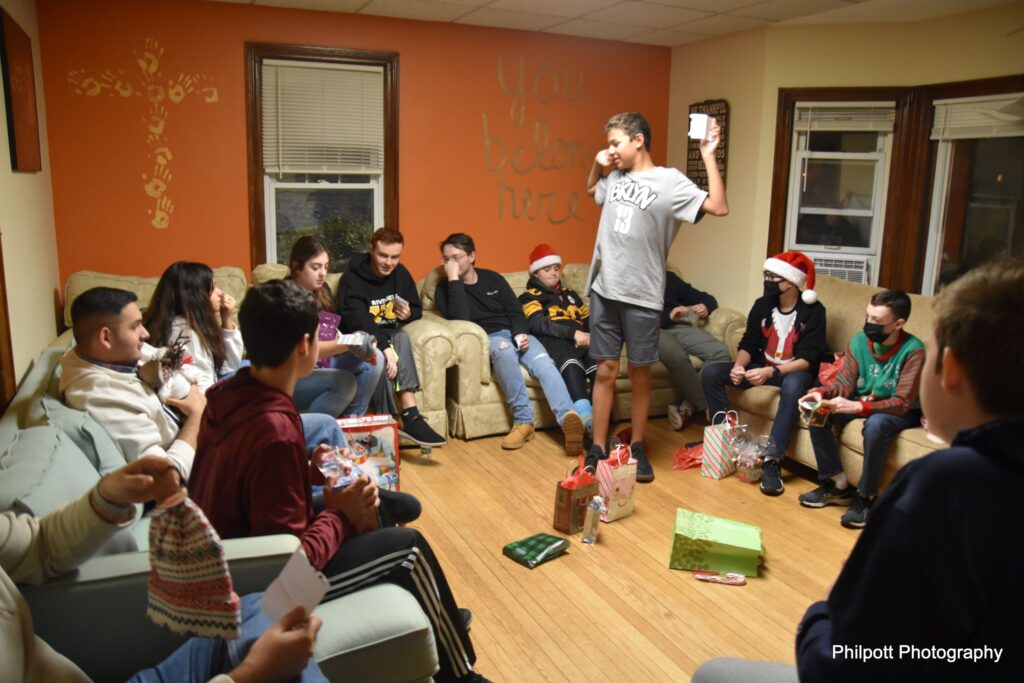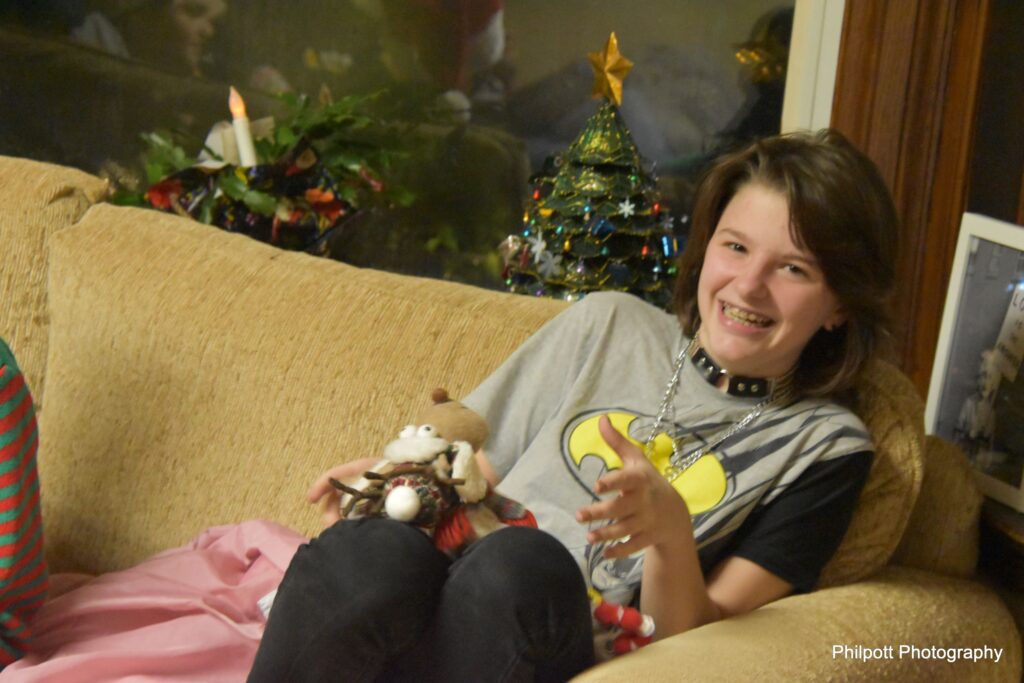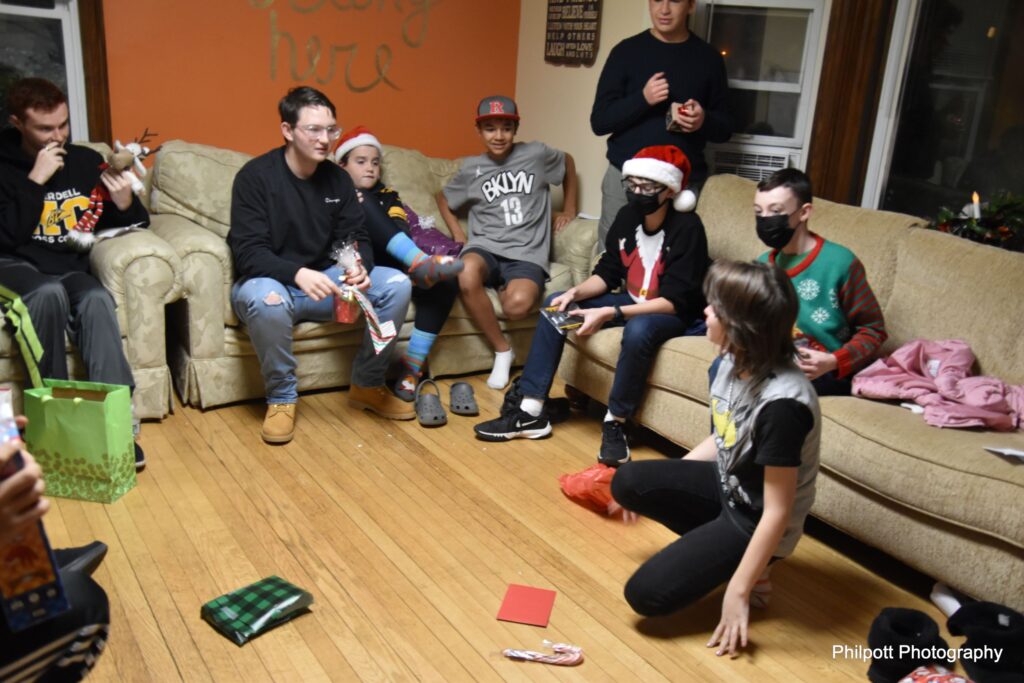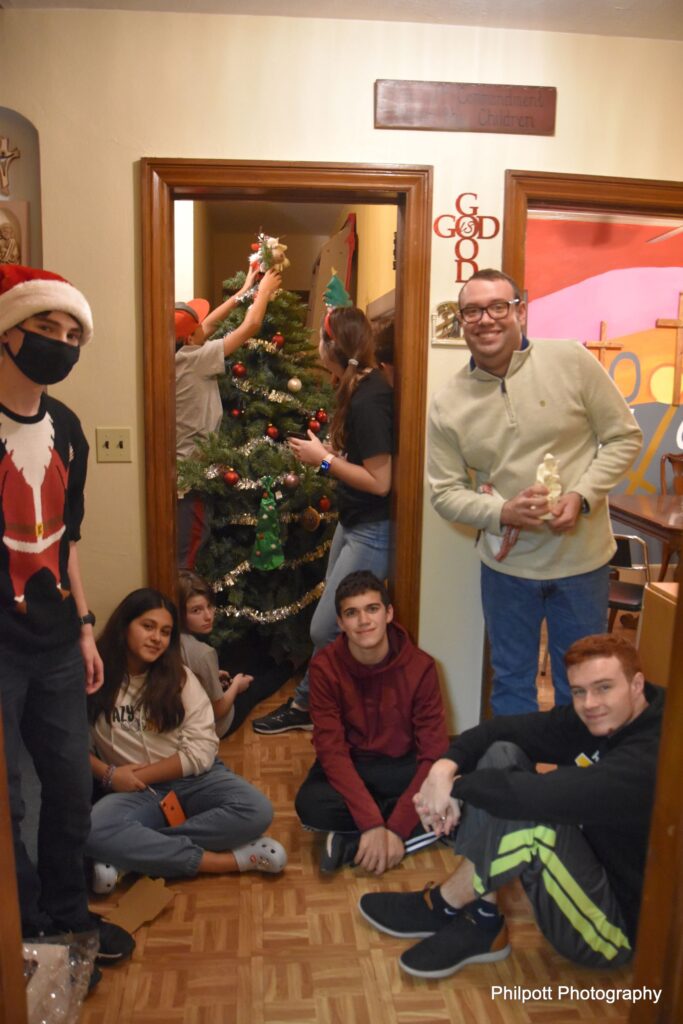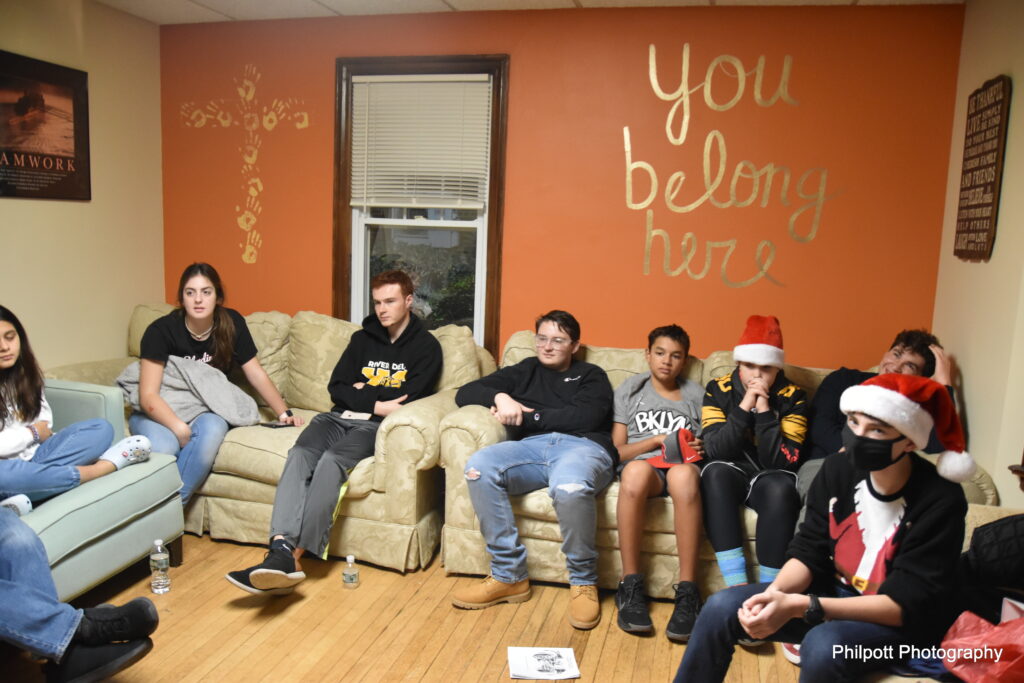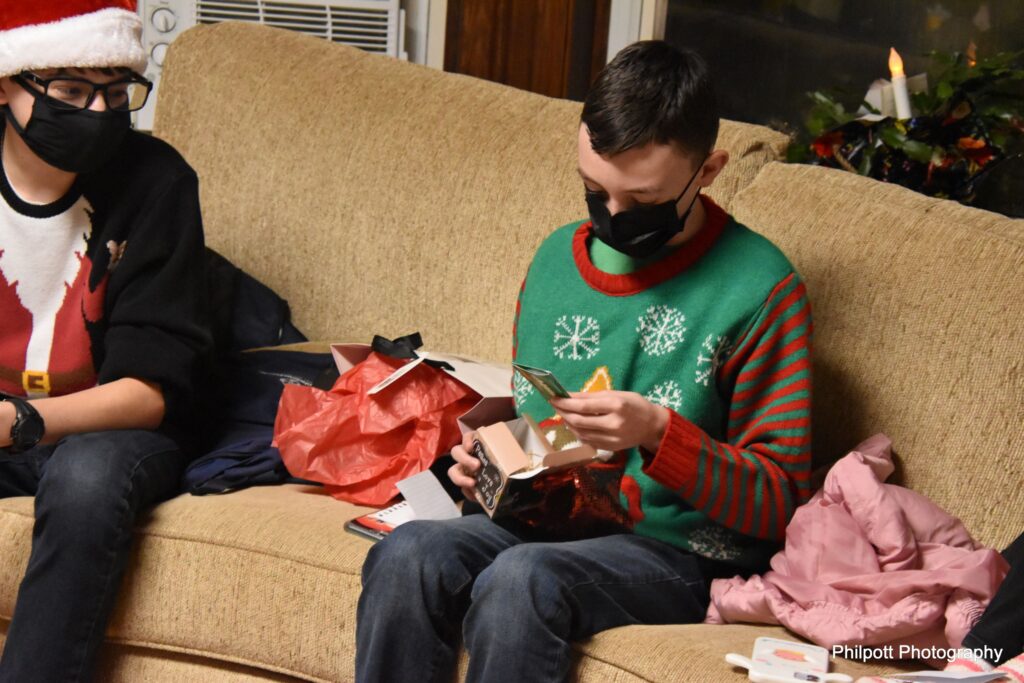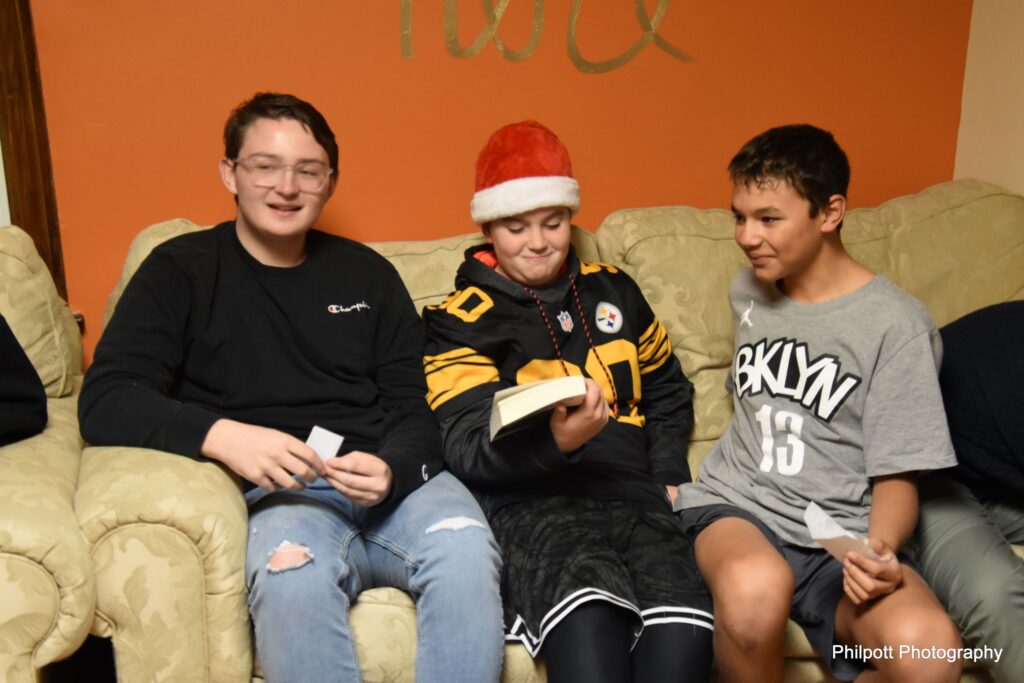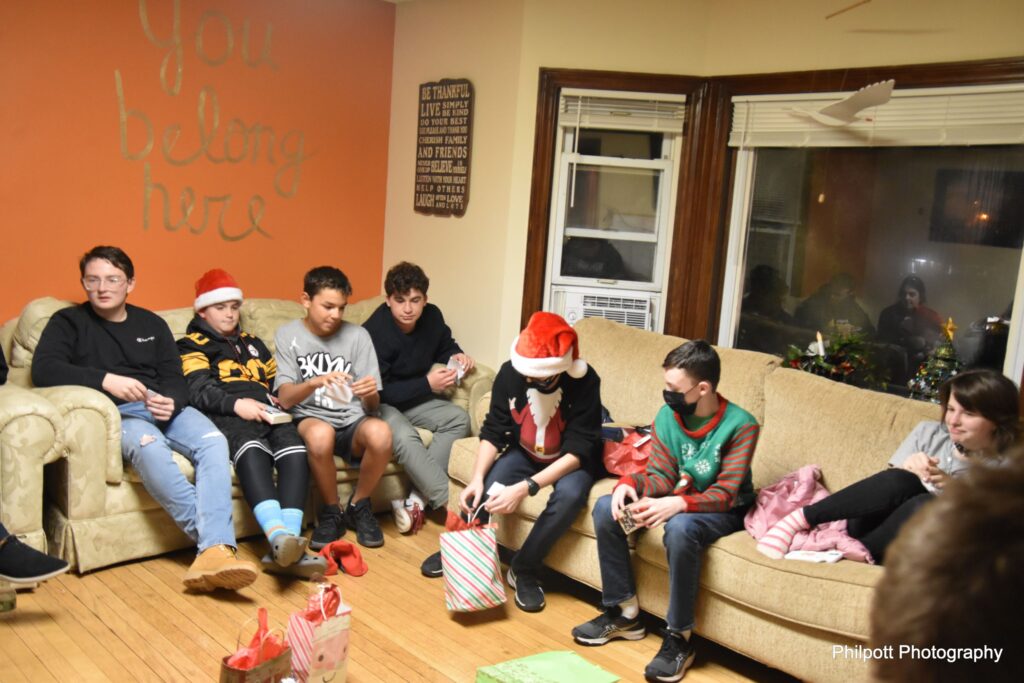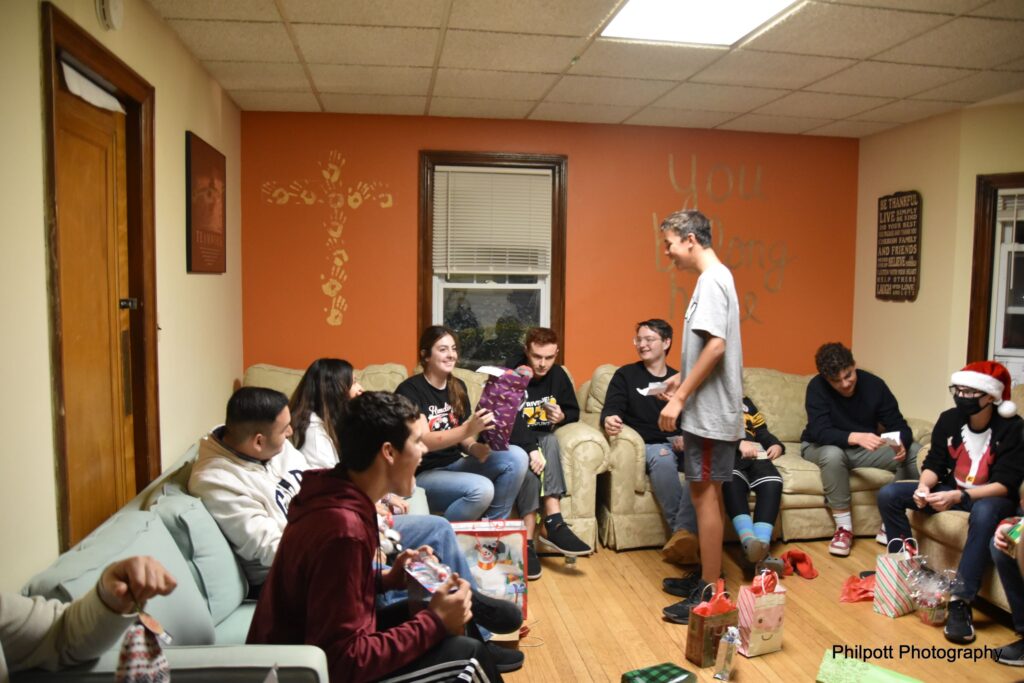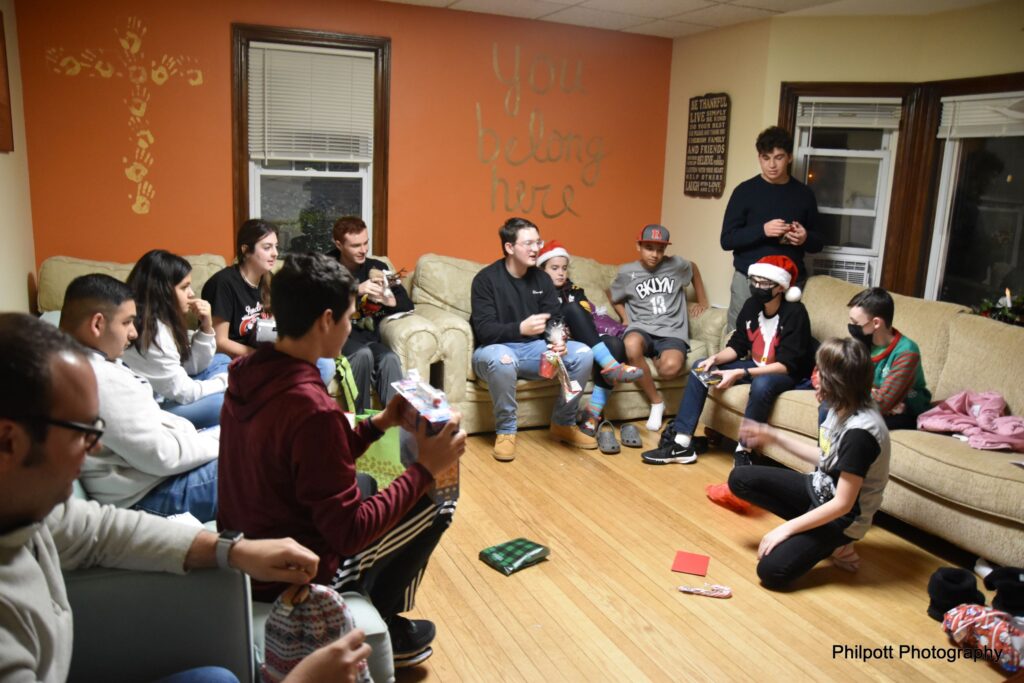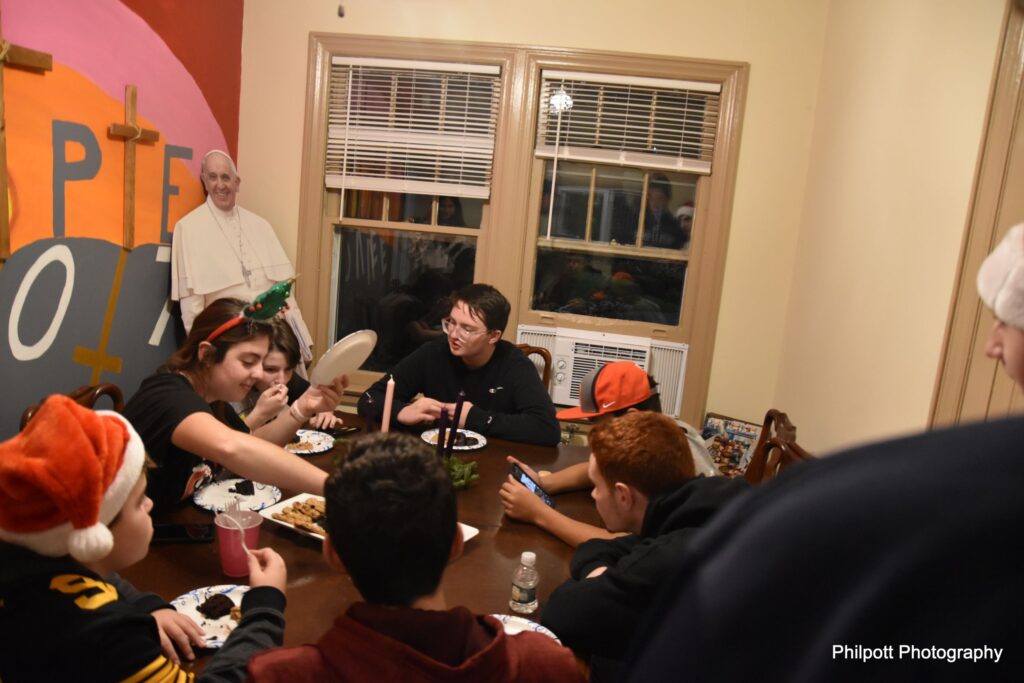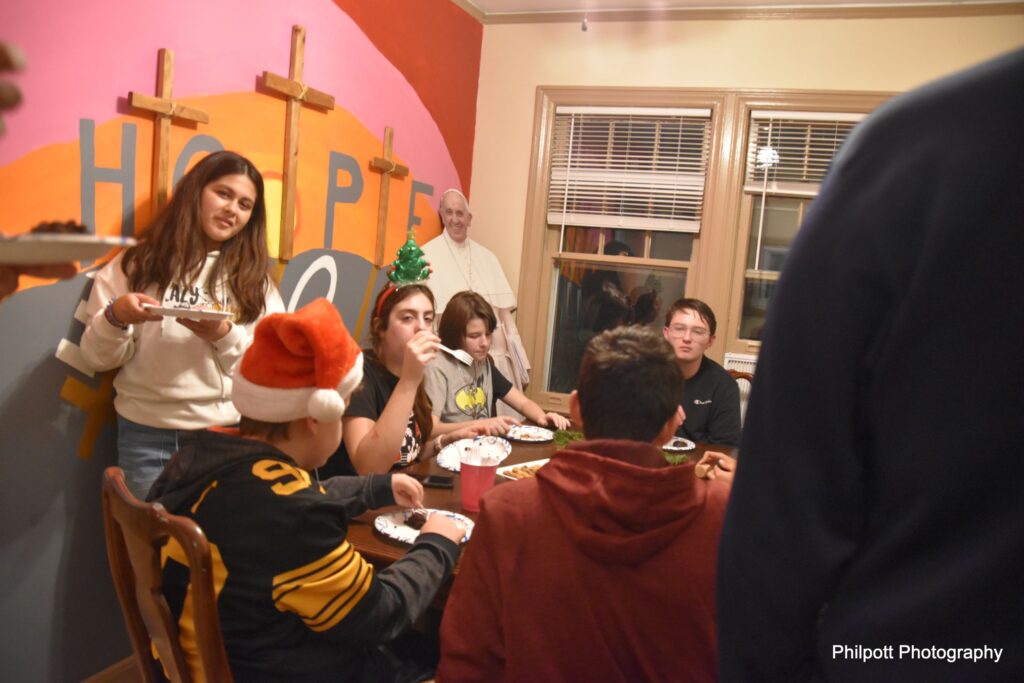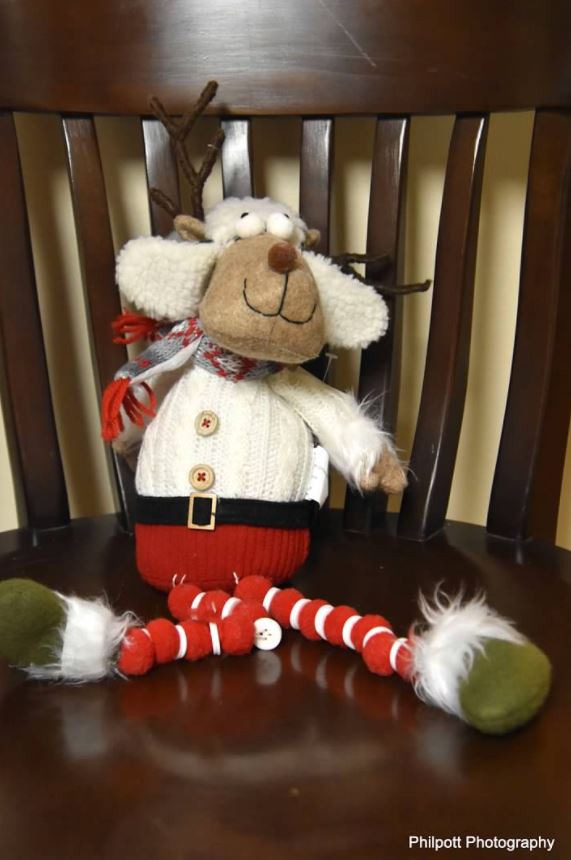 ---
NCYC – November 2021
The Youth Ministry attended NCYC locally this year due to COVID. We had a wonderful faith-filled day. We were blessed to hear wonderful people share their faith journey. We ended our 1-day retreat with Mass celebrated by Bishop Saporito. Lucas was honored to participate in the Mass.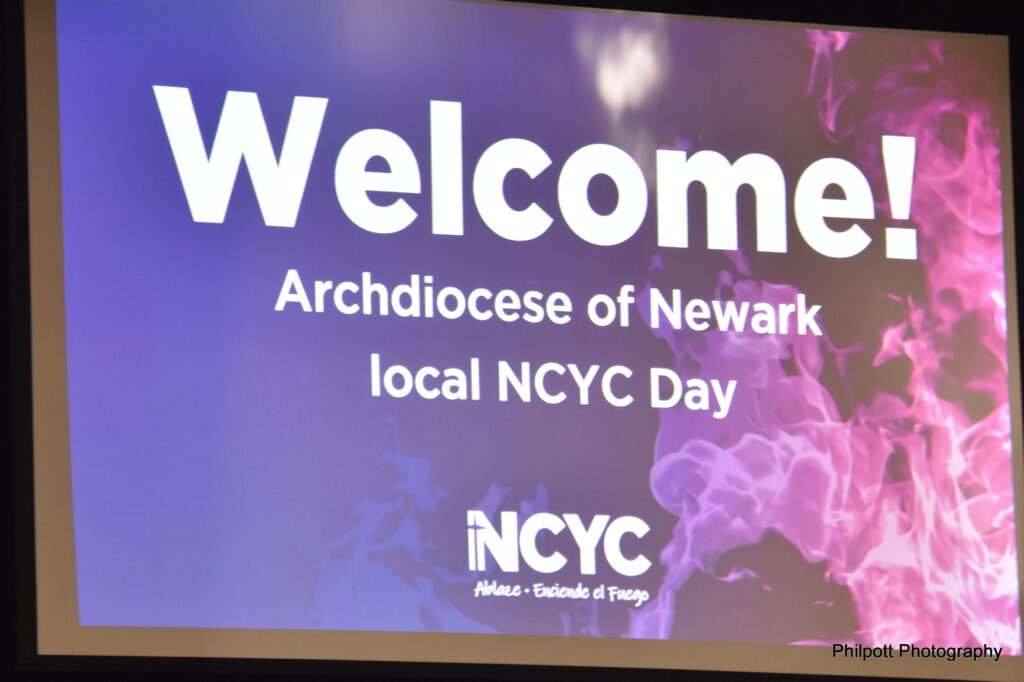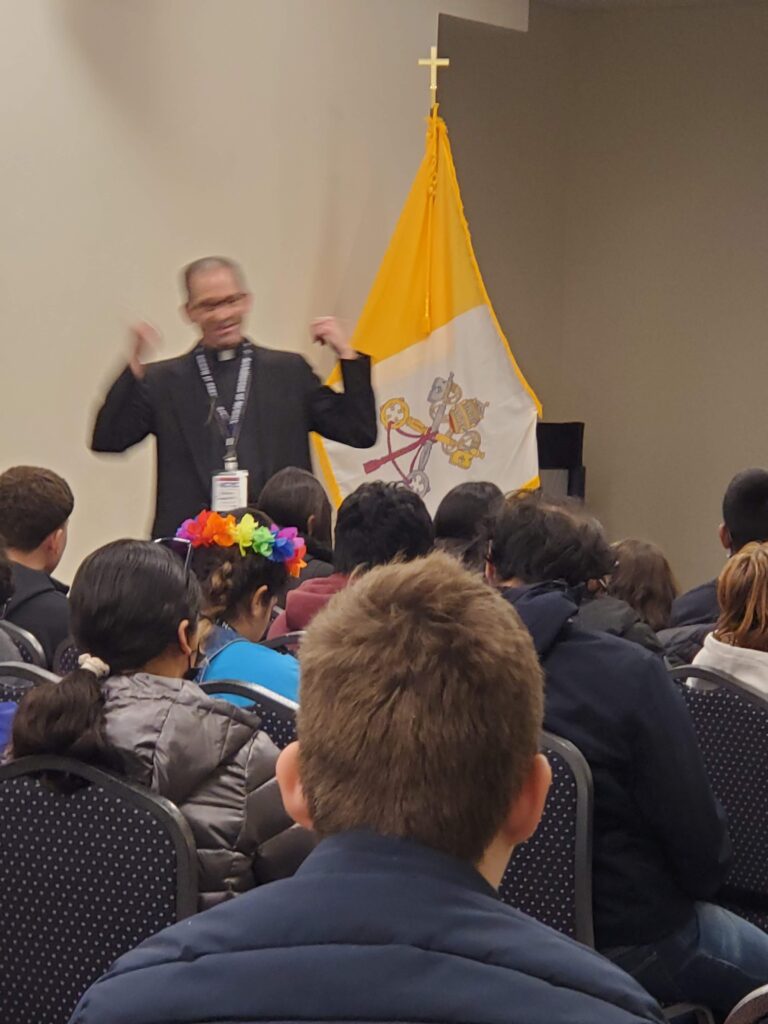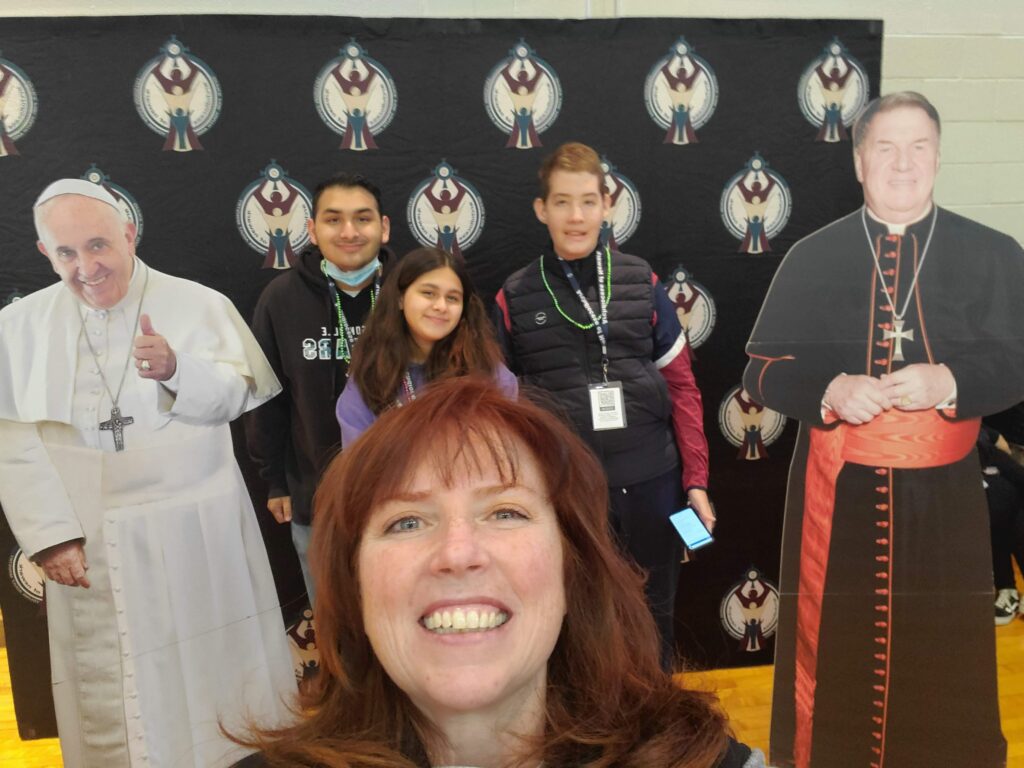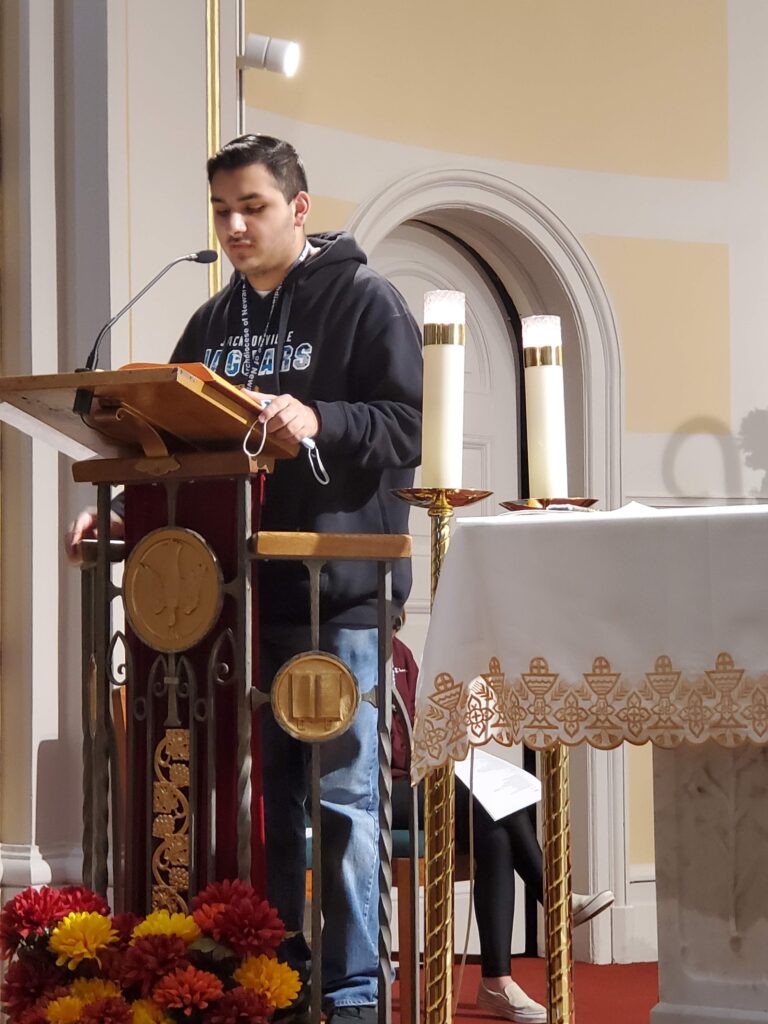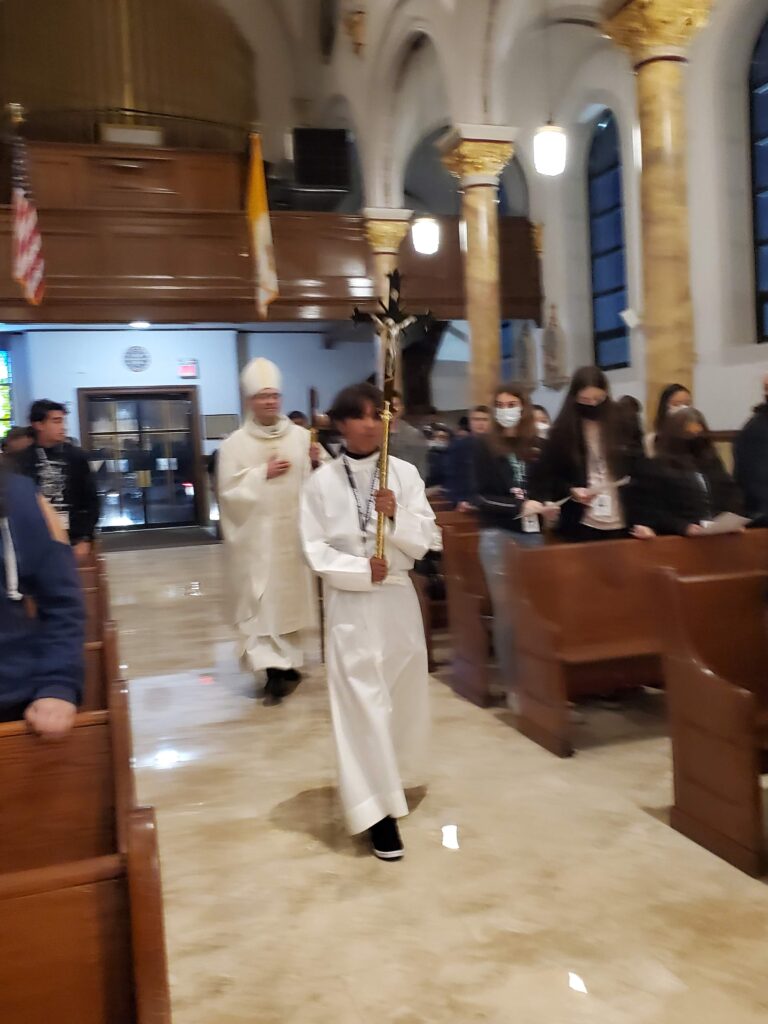 ---
RECOGNITION – November 2021
Congratulations to Liam Gibney and Derek DiPirro for receiving the Archdiocesan Youth Discipleship Award, and to our Young Adult (FUEL) core member, Nathalie Beltran, who received the Archdiocesan Light of the World Award. We commend all of our honorees for their leadership, dedication and service to both our Lord and our parish. We are blessed and proud their contributions to Saint Joseph's Youth/Young Adult Ministry. Well done, good and faithful servants. Congratulations also to our Youth Minister, Ellen Solinas, who was awarded the Saint John Paul II Award for her exemplary work with the youth of our parish. May God continue to bless your work.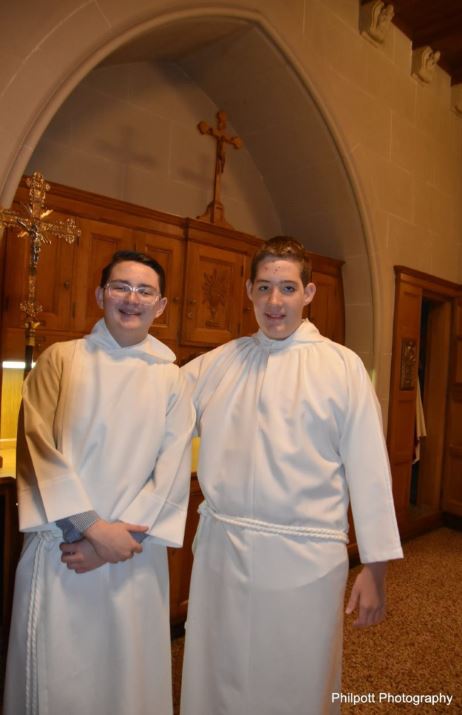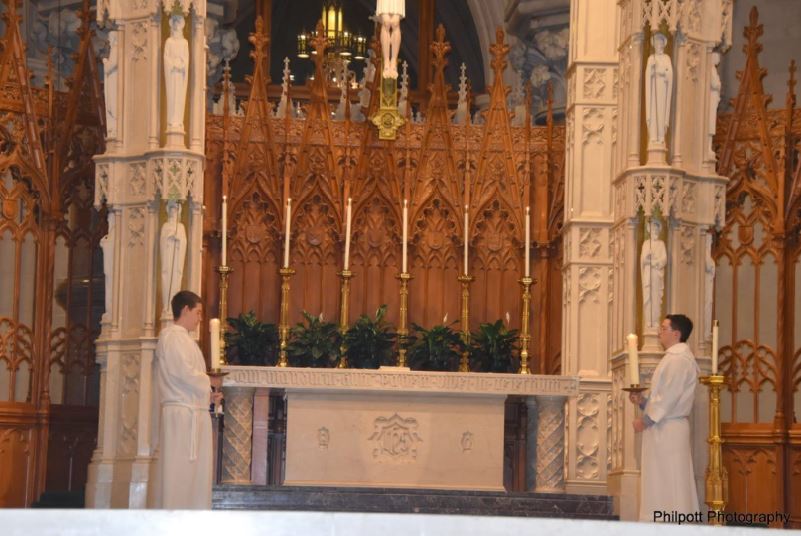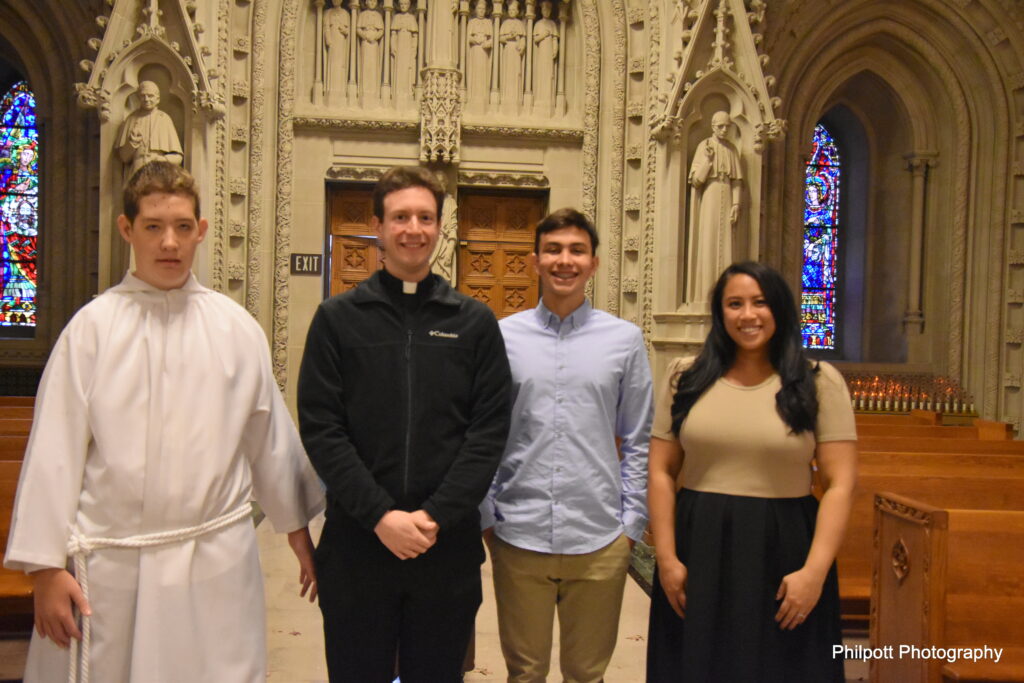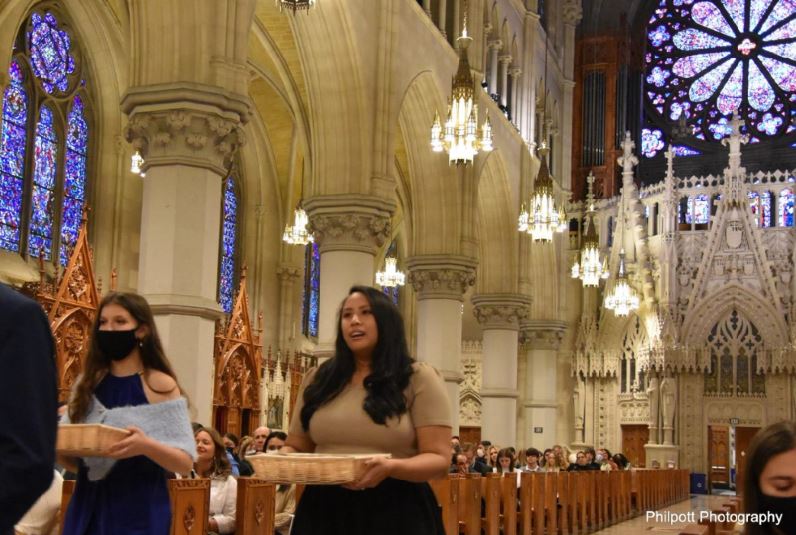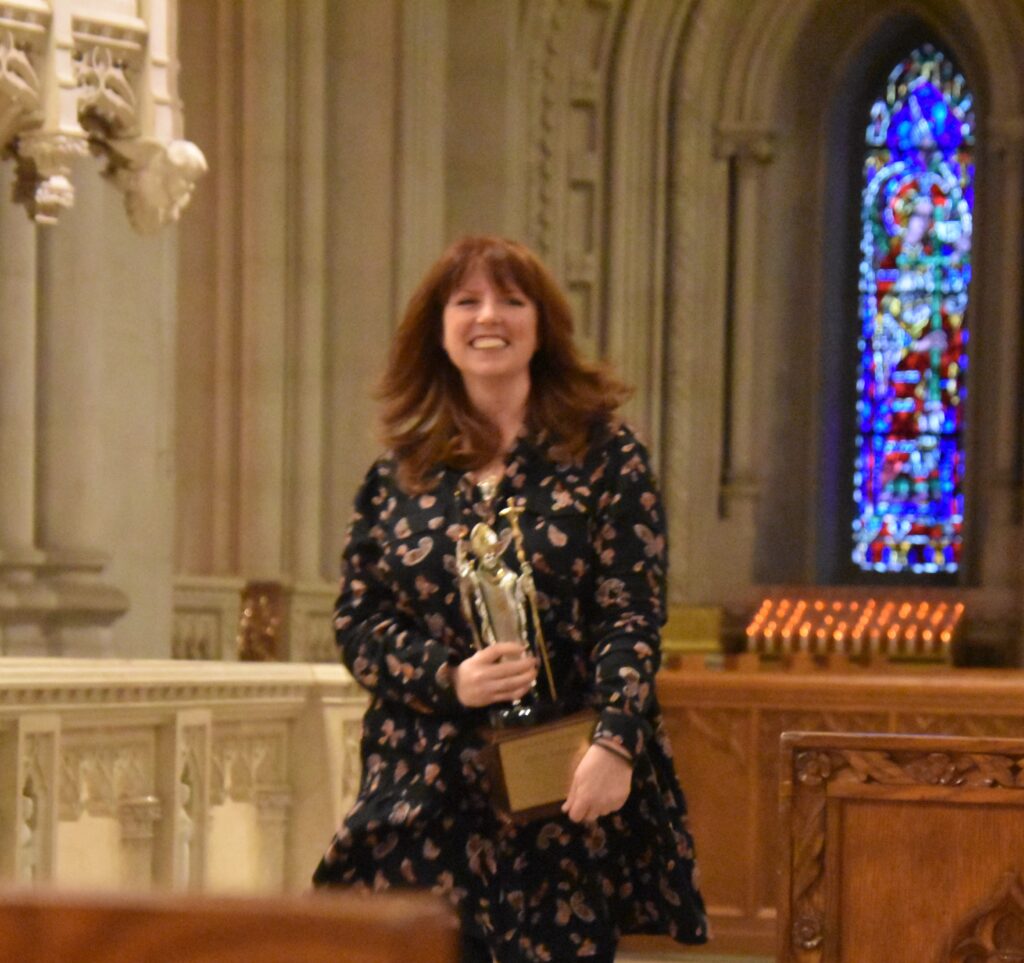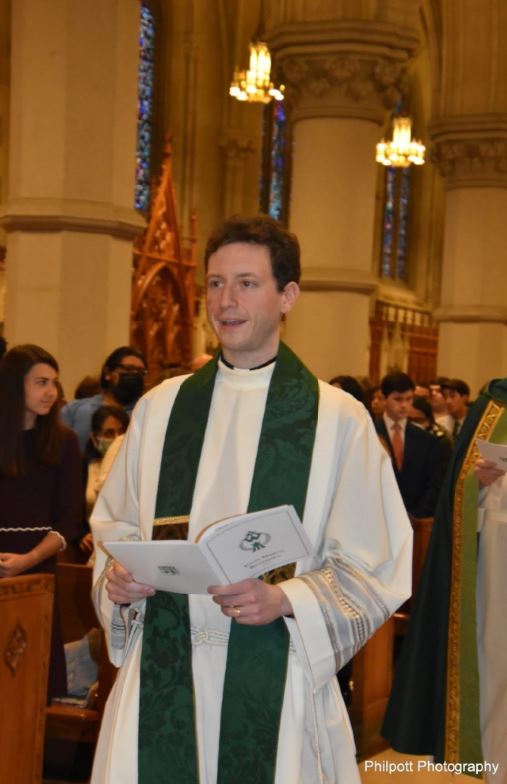 ---
VETERANS DAY 2021
Saint Joseph Youth Ministry was busy preparing to honor our military this week. The teens truly put their faith into action.

We honored veterans who gave the ultimate sacrifice with a Missing Soldier table, which remained in our Youth Center this week. We reflected on each symbol placed at the table.

Fr. Christian blessed two boxes of supplies being sent to our soldiers in Iraq. Our gifts will be received by Fr. AJ DaSilva, a frequent guest of our ministry. We look forward to welcoming him home from Iraq soon. We continue to pray for his safety and all active duty servicemen and women. Special thanks to Eric Shuler, Judy and Bryan Rosenberg, and "Reclaim to Proclaim" for supplying Bibles and rosaries in our care packages. Also a big thank you to our Youth Ministry and Mrs Aquino's class for all their loving notes of support for Fr. AJ and his troops. We pray that these packages of faith, hope and love will bring comfort to those defending our freedom.

Big shout out to our ministry teens that also serve Troop 36 in Oradell. The scouts delivered care packages to all the veterans living in Oradell, and the response was overwhelming.

Happy Veterans to all especially our parishioners here at Saint Joseph Parish.
https://www.facebook.com/NewarkPriest/videos/416710023077829/https://www.facebook.com/NewarkPriest/videos/416710023077829/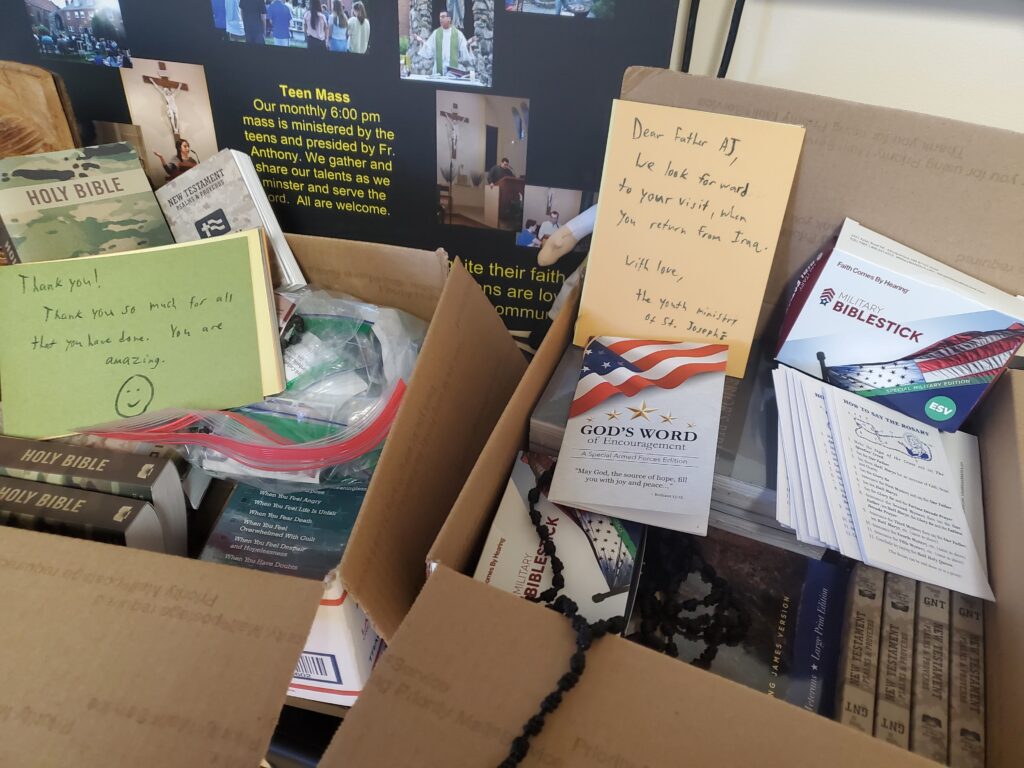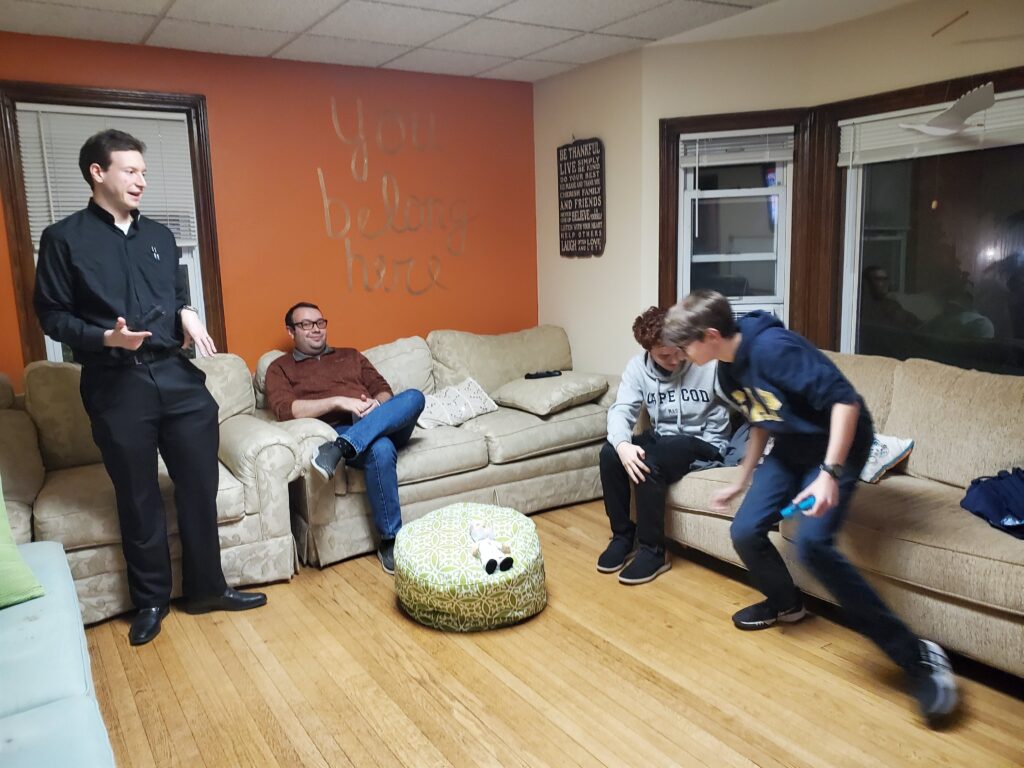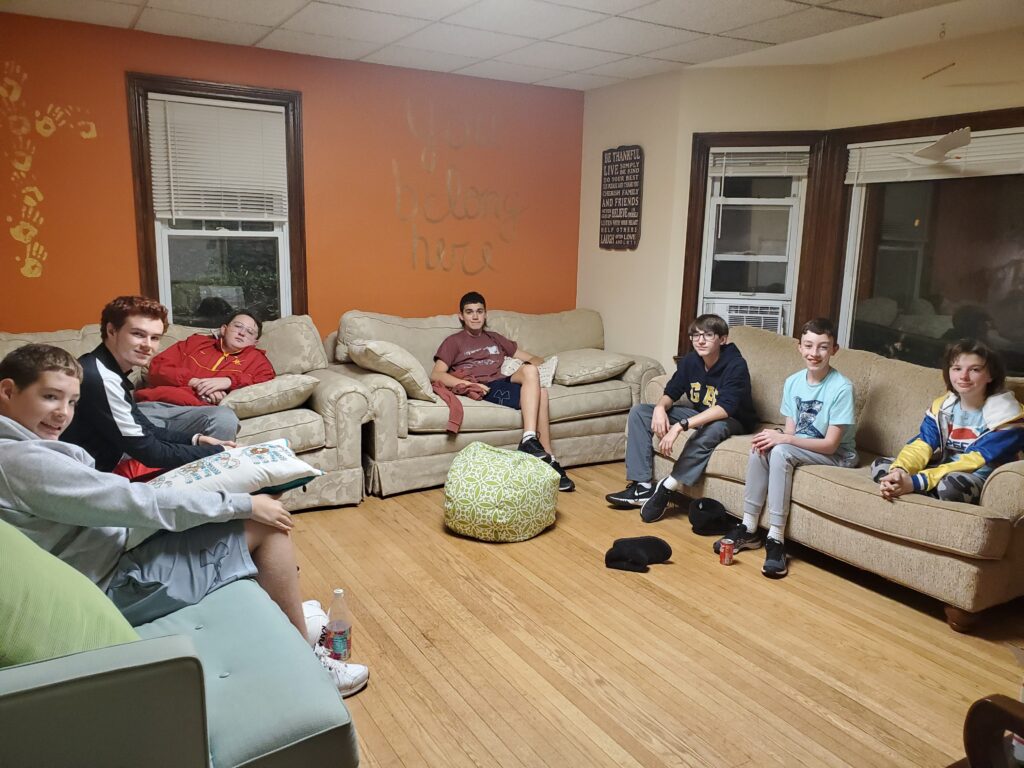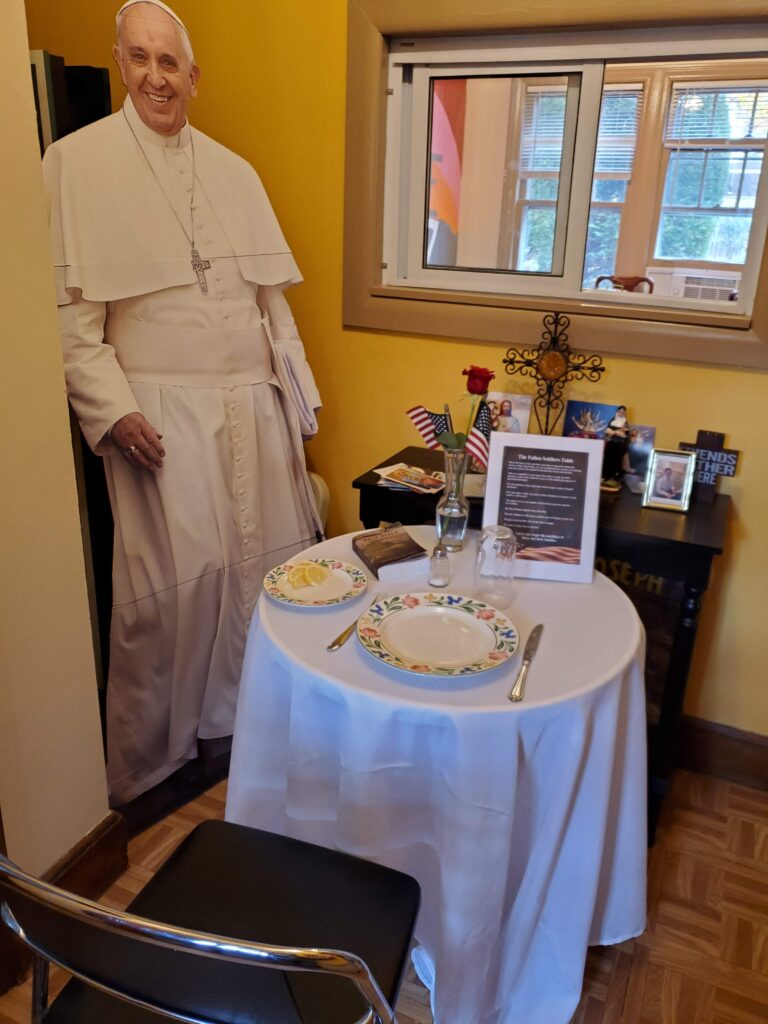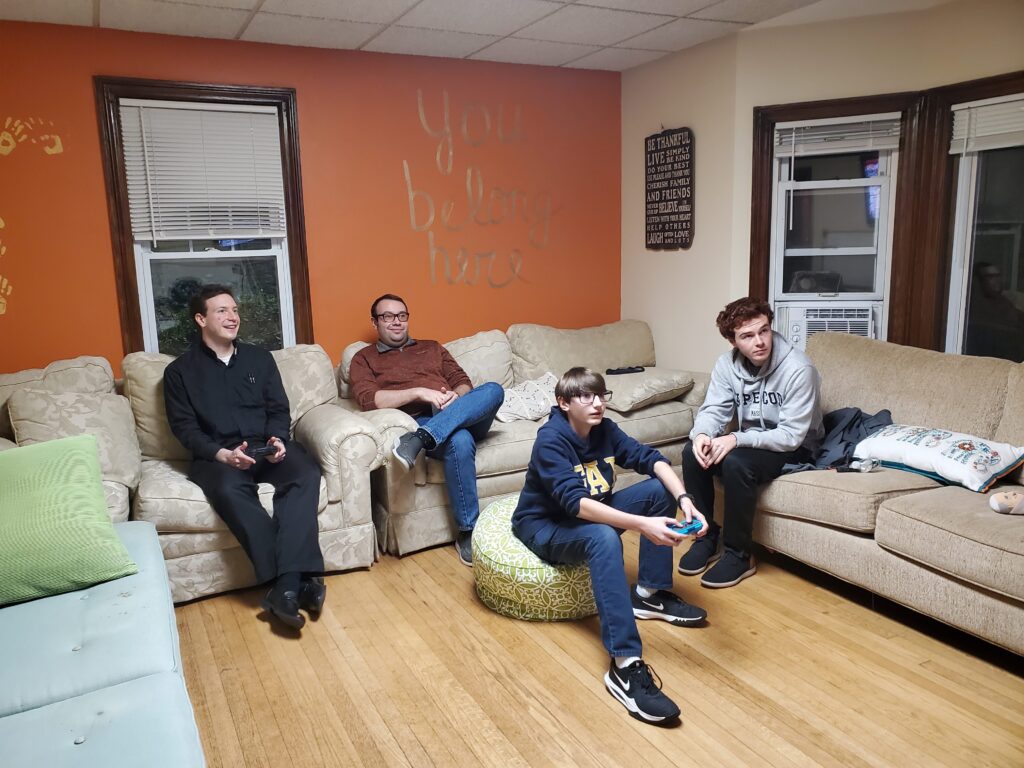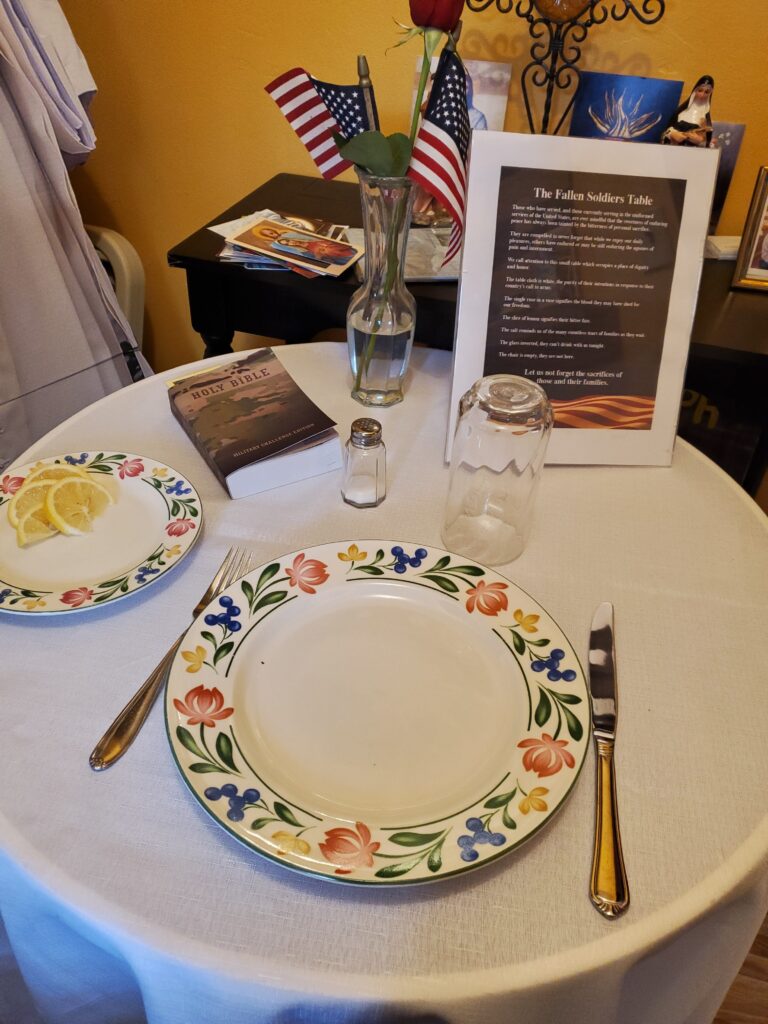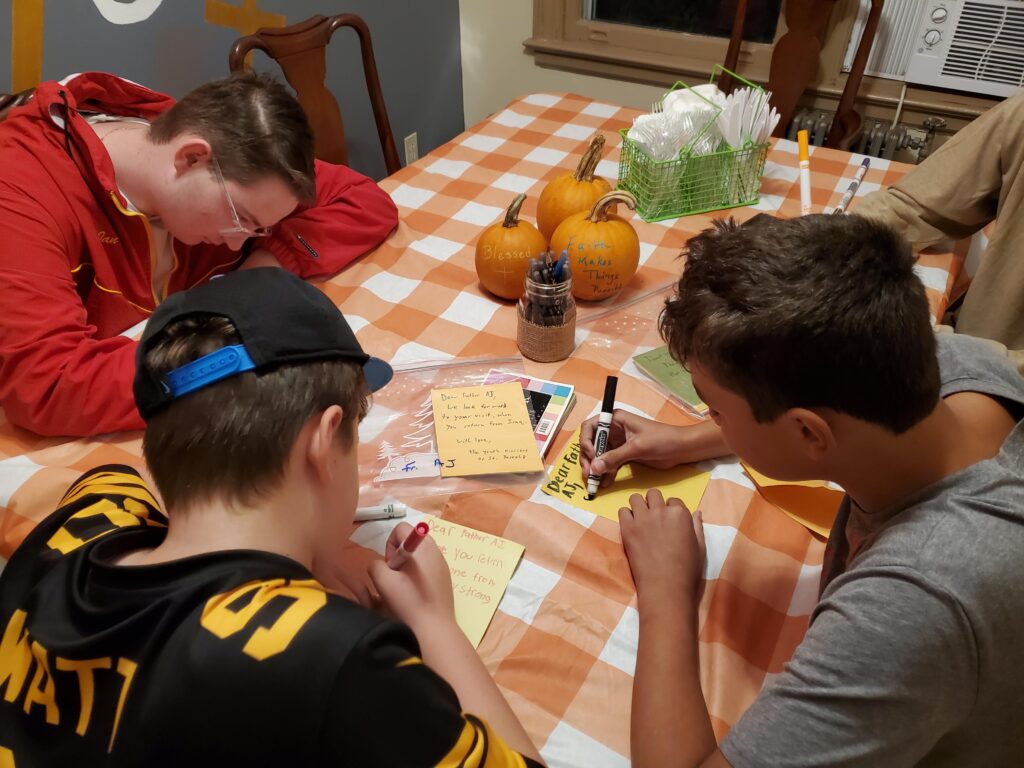 ---
ALL SAINTS DAY/ ALL SOULS DAY 2021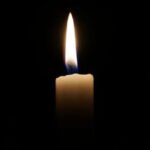 At our last Parish Teen Mass, we remembered our loved ones, represented by candles placed on the altar. Following the Mass, Fr. Christian blessed St. Joseph statues for all to take home in celebration of All Saints Day.
---